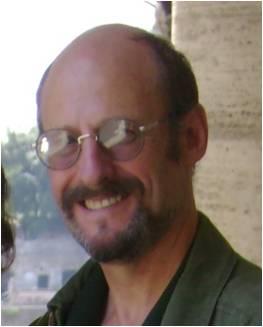 Charles Burroughs
Elsie B. Smith Professor of Liberal Arts.
Departments of Classics, Art History and Art, and Cognitive Science

A native of England, Charles Burroughs is a historian of built environments and visual culture in Italy and, more recently, in the New World. He was trained in Classics and the Classical Tradition at Balliol College of Oxford University and at the Warburg Institute of London University. He has published two books. One is a highly archival study of changing patterns of spatial practice as well as the actual or planned transformation of architectural and wider settings in Rome at the very beginning of the modern age (mid fifteenth century). The other, more theoretical, project deals with the emergence in late medieval and early modern Italy, both in discourse and in practice, of the cultural as well as architectural concept of facade. Focusing on secular, mostly residential architecture, the book follows the recognition—or, more typically, lack of recognition— of the facade as a an element linking as well as separating the evolving public and private domains, and it examines the aesthetic and semiotic functions and implications of diverse models of elaboration applied to the fronts of buildings.
Charles Burroughs has also published widely on Renaissance art and architecture, with articles on such major figures as Alberti, Botticelli, Brunelleschi, Domenico Fontana, Michelangelo (as painter as well as architect), and Palladio, as well as on some key patrons of the era. Currently he is engaged on a book on Botticelli's Primavera as a political painting, in relation to claims made for the natural basis for the formation of social and economic structures as well as political regimes, or at least principles. He is also working with an international and interdisciplinary
group of scholars from the US, Brazil, and Cuba on plantation landscapes and architecture, as well as representations of these, in the New World in the era of the "second slavery," i.e., the early and mid nineteenth century, following the association of slavery with new technologies and forms of organization, often in previously unexploited territories.
In terms of his association with the Cognitive Science Department, Charles Burroughs looks forward to developing his interest in the semiotics of the built environment, with regard both to actual and virtual instances. He hopes to develop work on the spatial settings and conditions for cognitive processes as well as various kinds of enunciation and (self-) representation, whether on the part of various social agents or institutions, that occur in and by means of the immediate spatial and/or architectural matrix. He is planning a course on Architecture and the Sign, with particular emphasis on the elaboration and appropriation of the "classical language of architecture" in a range of settings, and on the interplay between the history of architectural writing and that of building.