All of our Colloquia are held in Crawford Hall 618 (Map) unless otherwise noted.

Mark Turner. Tuesday, 18 March 2014, 4:30-5:30pm. Room 206, Clark Hall. 11130 Bellflower Road. Title: Speech, Gesture, Bodily Stance, Graphics, Music, and Media: Studying Multimodal Communication in a Massive Dataset. Mark Turner is Institute Professor and Professor of Cognitive Science at Case Western Reserve University.
Pre-lecture reception begins at 4:15pm. Free and open to the public; registration recommended. Click here for further information and registration.
Abstract: Human communication is multimodal, involving language, co-speech gesture, interpersonal interaction, audiovisual components, media, and technology. Our views of traditional texts have only just begun to include examples of multimodal communication. Professor Turner's talk will look at theoretical and empirical aspects of computer-assisted research on a massive multimodal corpus of human language and communication.
---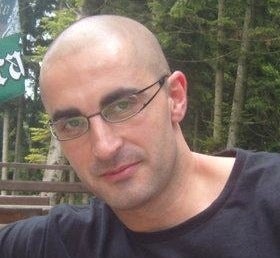 Almir Mustafić. Wednesday, 15 January 2014, 4-5pm. 618 Crawford Hall. Title: An Ideal US Presidential Candidate: A Multimodal Analysis of the 2012 US Presidential Campaign. Almir Mustafić is a Fulbright Scholar visiting from the University of Tuzla in Bosnia and Herzegovina.

Abstract: In this analysis, I explore the differences between the two US presidential candidates from the 2012 campaign: Mitt Romney and Barack Hussein Obama. The analysis is part of a broader research program focused on determining criteria for an ideal US presidential candidate, with emphasis on what elements their campaigns should be based on. As people are extremely complex and make voting decisions based on extremely complex mental processes, I hypothesize that these processes are influenced by a political candidate's verbal and nonverbal communication, political background, attitudes toward certain issues, and socio-economic context. The first stage of my research focuses on the analysis of speeches delivered in the 2012 swing states—states that are traditionally neither Democratic nor Republican. For this colloquium, I established a framework of analysis and looked into the candidates' speeches from New Hampshire. In the first part of the presentation, I will talk about the battleground states in the 2012 elections, Democratic and Republican political platforms and campaign promises, and will touch upon the 2012 socio-economic circumstances. In the second part of my presentation, I will talk about the candidates' language and analyze their narratives, frames, and metaphors. In the following part, I will deal with nonverbal communication. In this part, I will talk about gestures and gesturing spaces candidates use and to what extent they combine them with metaphors. Then I will look into the technical details of the speeches such as length, number of words and pauses per speech, most common words and average length of pauses made during the speeches, etc. Finally, I will compare the above-mentioned elements and explain what was different in Obama's and Romney's speeches in New Hampshire.
---
Past Colloquia 2013
William Deal. Wednesday, 26 February 2014, 4:30-5:30pm. 618 Crawford Hall. Title: Is Religious Experience a Special Kind of Experience? William Deal is Severance Professor, Department of Religious Studies, with a secondary professorial appointment in the Department of Cognitive Science, at Case Western Reserve University.
Abstract: William James's The Varieties of Religious Experience (1902) inaugurated the use of the term "religious experience" as a descriptive category. Since then, this concept has been frequently deployed in the academic study of religion to make sense of a wide array of phenomena. In short, religious experience—along with related concepts such as mysticism, asceticism, and spirituality—has been a central idea through which to interpret human religious sensibilities.The term, however, has never been free of sometimes acrimonious debate over what kinds of experiences count as religious and how to interpret descriptions of encounters with a sacred reality. Among the many contested questions are these:
— What makes an experience religious?
— Is mysticism a kind of religious experience or something different?
— Are ascetic practices and spiritual feelings examples of religious experience?
— To what extent does a definition of religion dictate what counts as a religious experience?
— Is religious experience a universal category with a set meaning or is it only explicable in terms of particular cultural practices?

This presentation explores the problematic concept of religious experience by contrasting traditional religious studies interpretations of this term with perspectives drawn from cognitive science research.
---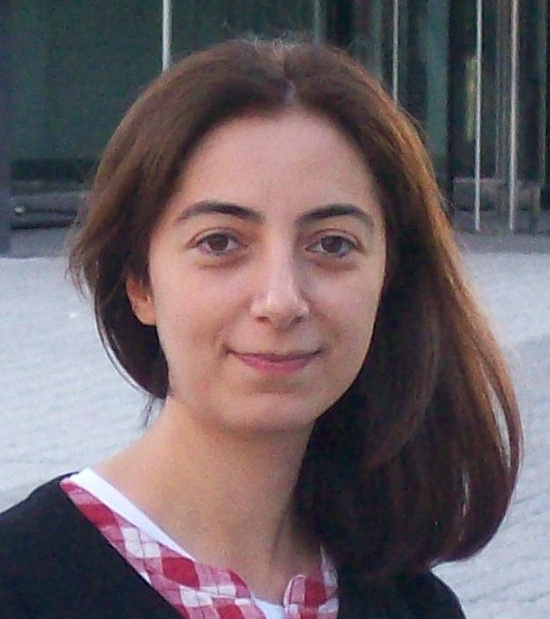 Melike Baş. Wednesday, 4 December 2012, 4-5pm. Location: TBA Title: The Conceptualization of Emotion in Terms of the Body-Part Term "CİĞER" in Turkish: A Cognitive Linguistic Study. Melike Baş is a Fulbright Scholar and Lecturer in English at Amasya University, in Amasaya, Turkey. She is also a PhD Candidate from Hacettepe University, Institute of Social Sciences, Department of Linguistics in Ankara, Turkey.
Abstract:The present study investigates how emotion is conceptualized by internal body-part term "ciğer" (liver-lung) in Turkish. "Ciğer" is a special word in Turkish used as a cover term for lung and liver as well as it may mean heart or inside. In this study, idioms including the body-part term "ciğer" are examined, and those that indicate an emotion type are selected with the help of two interraters according to the emotion typology developed by Ortony, Clore& Collins (1988). The underlying conceptual metaphors are investigated via Conceptual Metaphor Theory put forth by Lakoff & Johnson (1980), and Kövecses (2000; 2010). Findings show that DISTRESS, LIKING, FEAR, HATE and PITY are the emotion types expressed by the ciğer-idioms. The conceptual metaphors EMOTION IS FIRE, EMOTION IS FORCE, EMOTION IS PHYSICAL AGITATION, EMOTIONAL HARM IS PHYSICAL DAMAGE are observed for the DISTRESS, FEAR and PITY emotion types, whereas the conceptual metonymies THE BODY PART IS LOVE/BELOVED/VALUE is found for the emotion types LIKING and HATE. Key words: liver-lung, embodiment, conceptual metaphor, conceptual metonymy, Turkish idioms
---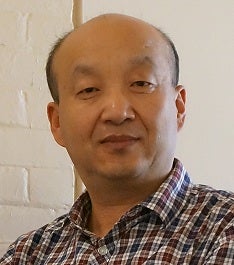 Hongshen Zhang. Wednesday, 13 November 2013, 4-5pm. A11 Crawford Hall (ground floor, Inamori Center). Title: A Study of the Metaphoricity of English Grammatical Categories in Light of Conceptual Integration Theory. Hongshen Zhang is on the faculty of the School of Humanities at Fujian University of Technology in Fuzhou, Fujian, China.


Abstract: Grammaticalization is metaphorical in principle, or, at least, metaphorization is one important means of grammaticalization. Traditional grammars, paradoxically, tend to treat grammatical categories by excluding their content (Talmy). This is presumably what makes it difficult to learn a language even if one knows its grammatical rules. The present project will take a descriptive-analytic approach, aided by hermeneutical explanations of the data retrieved from large-scale corpora like the BNC, COCA,and ANC with compliant concordance programs such as AntConc. The metaphorical approach conduces to a better understanding of grammatical categories because it is based on content and meaning.

---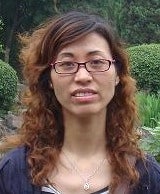 Shuqiong Wu. Wednesday, 16 October 2013, 4-5pm. A11 Crawford Hall (ground floor, Inamori Center). Title: Metonymy in the Interpretation of the Chinese Antonym Co-occurrence Construction you X you Y. Shuqiong Wu is Associate Professor in the College of Foreign Languages, Southwest University of Political Science and Law, China.

Abstract: Previous studies of antonym co-occurrence have focused mainly on its frequency, the lexico-grammatical patterns in which antonym pairs co-occur, its discourse functions, and the preferred order of antonyms. The semantic interpretation of specific antonym co-occurrence constructions has been understudied. This study sets out to address the semantic interpretation of the antonym co-occurrence constructions based on a detailed analysis of the Chinese construction you X you Y. The construction retains a transparent meaning which stems from its coordinative syntax, but it has come to invite emergent meanings which are unpredictable from its components. It can indicate exhaustiveness and express the diversity of the speaker's stance towards what he/she is talking about. This study shows that the semantic interpretation of the construction can be attributed to metonymic inference triggered by the co-occurring antonym pairs. Our analysis also demonstrates that the meaning derived from the metonymic inference may exhibit further meaning extension through conceptual metaphor. We also provide evidence that the motivation for licensing non-canonical antonym pairs to co-occur in the construction is owed to the relational coercion that the construction exerts on the sense relation between the lexical items (X and Y). Finally, the preferred order of X and Y in the construction is discussed and a possible account is provided.

---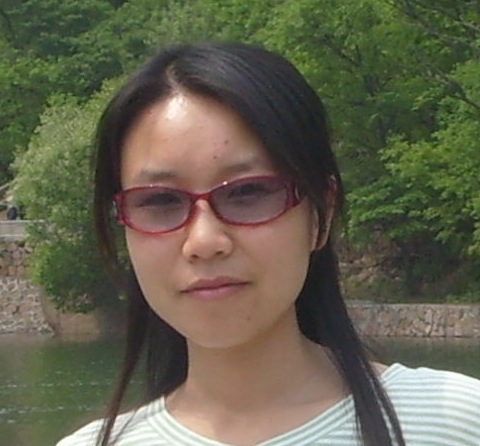 Yuanyuan He. Wednesday, 9 October 2013, 4-5pm. A11 Crawford Hall (ground floor, Inamori Center). Title: Framing and Conceptual Blending in Critical Cultural Awareness: A Cognitive Linguistic Study of Body Ritual among the Nacirema and 22 Chinese Undergraduates' Reflective Reports. Yuanyuan He is a third-year PhD candidate in the Institute of Linguistics and Applied Linguistics, School of Foreign Languages at Peking University, China.


Abstract: Although the concept of critical cultural awareness constantly shows up in many existing models of intercultural competence (Deardorff, 2006; Howard Hamilton, Richardson, & Shuford, 1998; Kupka, 2008; Langer, 1989; Ting-Toomey & Kurogi, 1998) and despite its cognitive nature (Chen, 2010), few efforts have been made to systematically investigate the cognitive operations underlying this capacity which enables individuals to consciously shift perspectives, use multiple cultural frames and make attitudinal adaptations. This talk is based on a case study of Body Ritual among the Nacirema and 22 Chinese undergraduates' reflective reports on it. The aim of the study was to explore the students' attainment of critical cultural awareness in terms of framing and conceptual blending prompted by that article. The study showed that a disjunctor, namely, "American", was crucial to trigger frame-shifting, which ultimately led to the construction of a conceptual integration network. This network helped the students to discover that the alleged Nacirema rites were actually daily routines of modern people, represented by the American – "Nacirema" spelt backwards, and with this particular instance they came to realize the significant impact of framing on one's evaluation of practices in one's own and other cultures. The study also revealed that the students responded to framing emotionally. Some other findings include the existence of "discoursal frames", and the imagistic form and prototype structure of some frames.
---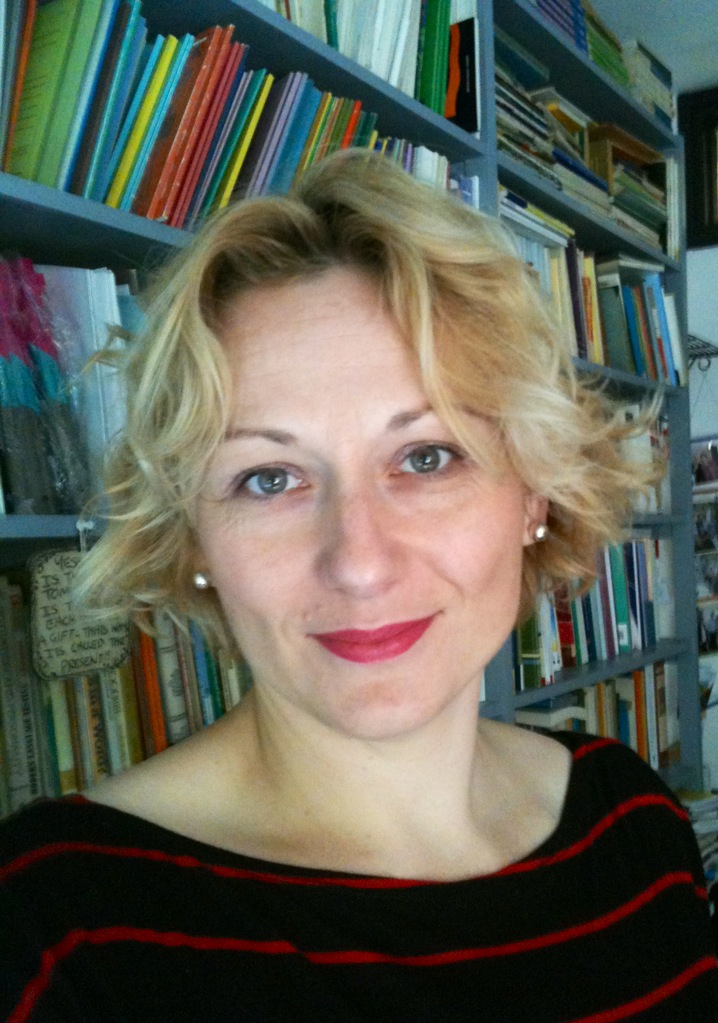 Renata Geld. Wednesday, 2 October 2013, 4-5pm. 618 Crawford Hall. Title: Salience of spatial elements in the language of the blind: evidence from the construal of particle-verb constructions by native and non-native users of English. Renata Geld is Assistant Professor in the Faculty of Humanities and Social Sciences at the University of Zagreb, Croatia.


Abstract: Previous research into the aspects of meaning construal in the blind (Geld and Stanojević 2006, Geld and Šimunić 2009, and Geld and Čutić in press) suggests that their language codes subtle differences in two fundamental cognitive processes: attention and perspective. The differences have been attributed to their extraordinary experience of the world. One of the aspects with specific prominence in the process of meaning construal in the blind is topology, that is, linguistic elements coding space. The initial study on meaning construal involving topological elements was conducted on a sample of 30 blind non-native users of English. The instrument used consisted of 12 particle-verb constructions with in and out, such as put in, put out, break in, break out, etc. The results suggested that, when compared to their sighted peers, the blind showed bias towards the two particles as topological components in the construction. This talk reports on the results of a subsequent study conducted on a comparable group of 20 blind native users of English. The results of the study support the previous findings. This suggests that the salience of space in the blinds' meaning construal is not a phenomenon pertaining exclusively to a non-native construction of meaning. If this is so, these and similar studies may give us new insights into the relationship between our physical experience of the world and our language, our perceptual and conceptual dimensions, and, consequently, our understanding of the subtleties of linguistic meaning.
---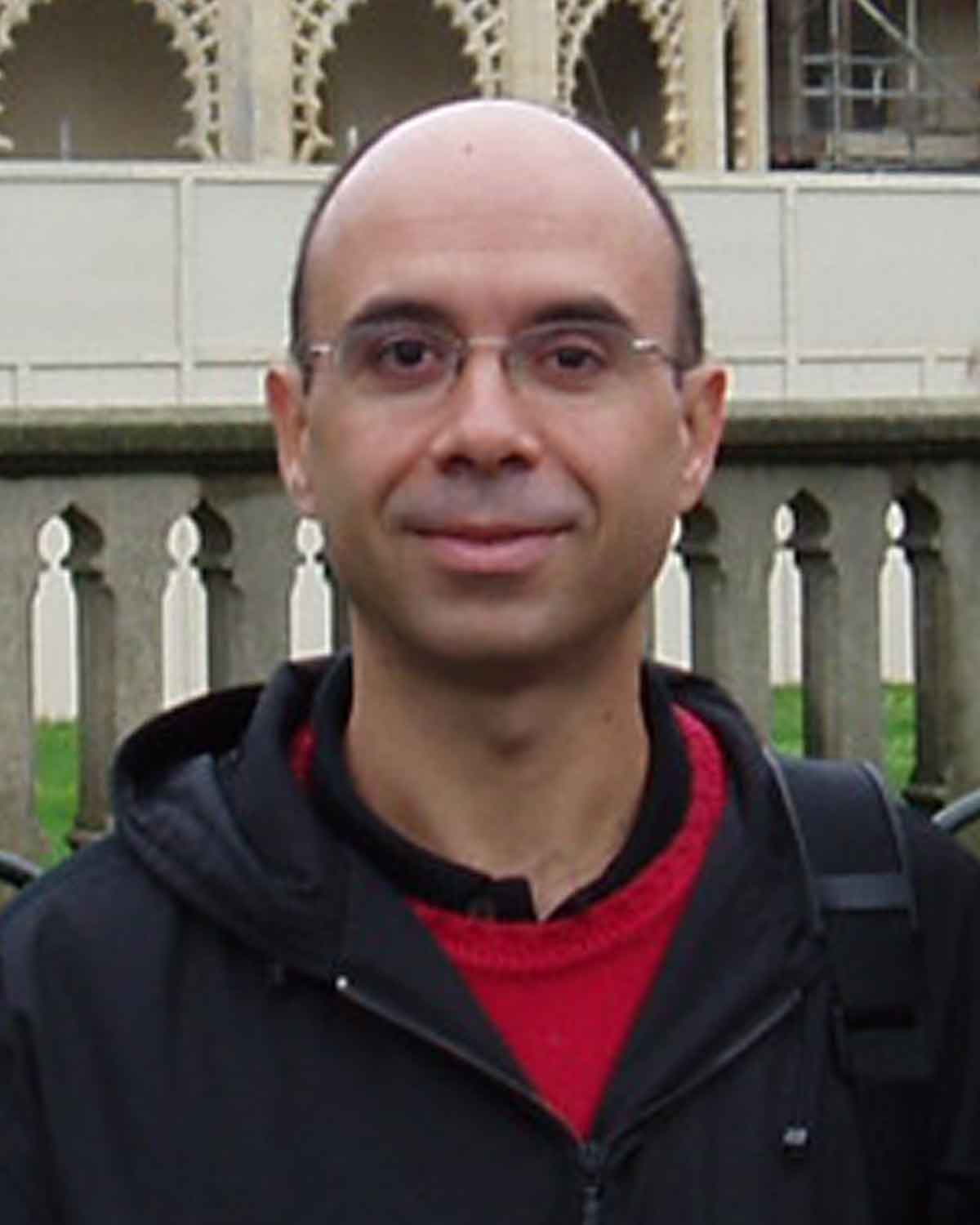 Javier Valenzuela Manzanares & Cristóbal Pagán Cánovas. Wednesday, 8 May 2013, 4-5pm. 618 Crawford Hall. Title: Timelines in the mind: multimodal imagery in language and beyond. Javier Valenzuela Manzanares is Professor of English Philology, Universidad de Murcia, Spain. Cristóbal Pagán Cánovas is a fellow of the Freiburg Institute of Advanced Studies.


Abstract:

Readers adapt the mental image of an object mentioned in a figurative (spatial) temporal expression in order to build a timeline, so that temporal relations can be navigated in perceptual terms. In the case studied, a snake cut by a machete constitutes the second term of a simile (extracted from a poem by Octavio Paz), where the first term are the future and past selves separated by time: Todo nos amenaza: // el tiempo, que en vivientes fragmentos divide // al que fui // del que seré, //como el machete a la culebra (Everything threatens us: // time, which into living fragments divides // the one I was //from the one I will be,//like the machete the snake).
Without any explicit prompts from the text, readers show a significant statistical tendency to represent this snake as instantiating a timeline running from left to right, and to establish the mappings past-left, future-right (where the head is); they also show a clear tendency to represent this snake as a straight line to a higher degree than usual (as measured in a separate control study). Another two variations of this task, in which participants were previously primed with questionnaires containing information about timelines or about snakes, have further shown how these two physical, measurable variables (i.e. curvature and directionality) can be used as an index of the degree of blending of the information provided by the two different spatial domains involved: the curved spatial information of snakes and the rectilinear spatial information of timelines.
One interpretation of these data would suggest that conceptual projections in time-space mappings are not unidirectional. Instead, spatial configurations are selected and adjusted to yield the conceptualization more appropriate for the temporal relations to be represented. For such an adjustment to take place, it seems that some hybrid conceptualization or novel mental simulation, different from the source component, must necessarily be produced, in which emergent properties arise temporarily for their use in the task at hand.
Further evidence about the spatial organization of time is being obtained from the analysis of a number of temporal expressions in the NewsScape multimodal corpus (Steen & Turner, 2012). We have extracted a number of linguistic expressions with words thought to elicit a construal of time in spatial terms and have analyzed and classified their co-speech gestures. Of the 1000 clips examined so far, relevant gestures have been found in around 11%. These gestures again provide clear evidence for a spatial organization of time, even when the linguistic material contains no explicit reference to any type of lateral spatialization.


Work in Progress Quartet: Four Short Talks on Cognitive Linguistics. Monday, 22 April, 2:30 - 5:00 pm 618 Crawford Hall. Four speakers will be presenting their most recent research in cognitive linguistics. There will be light refreshments.


Speakers, Titles, and Abstracts:

Mariangela Albano, "Bodies, emotions and tourism: a study of Costa Crociere's commercials"
Nowadays, tourism industry proposes different opportunities to live a vacation where the body is the main interest and the central focus of experience. Each form of tourism shows a particular universe of representation of the body and a corresponding emotional language. In this context, where bodies and spaces are associated and reciprocally constructed as symbolic languages for the benefit of the tourist's extraordinary experience, cruise tourism is an interesting case in point to analyze above all because on cruises, people use the space of the ship in different ways and, at the same time, following general corporeal and spatial schemes. These uses and schemes reflect a particular conception of the body, built through an interaction of different systems of representation, which transforms the ship into a real and true space for social aggregation or separation. The analysis is based on the meaning conveyed by different spot advertisements of the Costa website where the company suggest to the future passengers an exclusive experience. We will analyze these ads using a joint anthropology and cognitive linguistics approach. In particular, in order to analyze the chosen advertisements, a cognitive linguistics approach will be applied to show how the behavior of the passengers on the cruise is influenced by the linguistic choices of the spot advertisements that prefigure emotions.

Erik Knighton, "ἭΡΩΣ to HERO - Translation and the Iliad Part I: λόγος"
The first of two papers, this part will focus on ten key words in the first seven lines of Homer's Iliad, with particular attention towards which of 43 English verse translations (from the 17th C. to present) best limits the interference between languages in these introductory lines. There will be a brief discussion of etymology and the history of the themes presented in the epic, leading to an analysis of the act of translating between Ancient Greek and English as a blending of cultures, languages, and viewpoints within the mind of the translator.

Myles Lewis, "'You're not like other' hate speech"
Traditional semantic and pragmatic accounts of hate speech don't account for the simultaneity of certain phrases both being complimentary and incredibly offensive. My account seeks to operationalize perlocutionary-based theories of hate speech in terms of cognitive linguistics; through mental spaces theory and common ground.

Sebastian Rimehaug, "Meaning Revisited: A Moderating Proposal"
Literary criticism and cognitive science mark two extremes in the possible timescales that can represent readerly meaning construction. While critics routinely examine texts as comprehensive wholes, experimental cognitive scientists are primarily concerned with what happens in the first 500 milliseconds following the reading of a single sentence. Using the Aarhus model of mental spaces--a theoretical framework that bridges these two timescales--to close-read a passage from Brecht's The Caucasian Chalk Circle, the author makes a case for how linguistic theory can and should inform empirical work in the study of cognition, particularly in accommodating for what Donald calls "the slow process".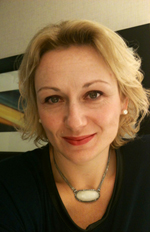 Renata Geld. Wednesday, 10 April 2013, 4-5 pm. 618 Crawford Hall. Title: Salience of space and meaning construal in the language of the blind. Renata Geld is an Assistant Professor in the Faculty of Humanities and Social Sciences at the University of Zagreb, Croatia.


Abstract:

The blind experience restrictions in their exploration of space because they lack visual input, and visual experience plays a crucial role in developing a representational framework for spatial representation (Silverstone et al 2000). However, specificities of haptic exploration of space result in the blinds' extraordinary experience of the world, and, therefore, it is reasonable to assume that linguistic meaning construal of the blind is likely to show bias towards topological elements in composite wholes. This talk will focus on the results of a study of meaning construal of English particle verbs. The aim the study was to investigate meaning construal in blind subjects by (re-) hypothesizing the results of two previous bodies of research related to the meaning construal in the sighted: a) the investigation into semantic determination (lexical vs. topological) in the process of constructing meaning of English particle verbs (PVs) (Geld 2011, Geld and Maldonado 2011, and Geld and Letica Krevelj 2011), and b) the investigation into salience and situatedness in the language of the blind (Geld and Stanojević 2006, Geld and Šimunić 2009). The sample used in this study was 30 blind English language users (9 congenitally blind and 21 adventitiously blind), and 45 sighted users of English used as a contrast group. All the participants in the research were between 16 and 18 years of age. We hypothesized the following: a) in both groups topological determination will prevail with PVs containing light verbs, and conversely, lexical determination will be more frequent with PVs containing heavy verbs, and b) the blind will show bias towards topological components in PV constructions. The results obtained confirm both hypotheses. First, there is a statistically significant difference between the frequencies of topological determination with PVs containing light verbs and those containing semantically heavy verbs. More specifically, topological determination prevailed with light verbs (t=7,299; df=74; p<0,05, whereas lexical determination prevailed in the group of heavy verbs (t=3,586; df=74; p<0.05). Second, T-test showed statistically significant difference between blind and sighted users of English in the frequency of topological determination, with blind users providing a higher number of instances of topological meaning construal (t=2,848; df=73; p<0.05). The results obtained support the idea that meaning construal is a tremendously dynamic process, as well as provide tentative evidence that the extraordinary perceptual experience of the blind is likely to affect the ways in which they construct linguistic meaning.
---

Mariangela Albano. Wednesday, 20 March 2013, 4-5pm. 618 Crawford Hall. Title: Delexicalised metaphor : a cognitive analysis of Kassandra, by Christa Wolf. Mariangela Albano is a doctoral student at the University of Burgundy, France, and the University of Palermo, Italy.


Abstract:

This talk is based on current research analysing the metaphors used in the German novel Kassandra, written in 1983 by the German writer Christa Wolf. In particular, we focus on the delexicalised metaphors in the German text and in its French translation. This category of metaphors, that we can call "simple delexicalised metaphors and composed delexicalised metaphors," is a type of metaphor with both a fixed base and a creative part. This paper will analyze the cognitive processes behind the creation of a "delexicalised metaphor," the cognitive transposition between the two languages and the reality's representation of the cultures. In this study, we will use a mixed approach, both cognitive linguistics (Turner, 1996; Lakoff and Turner, 1989; Lakoff and Johnson, 1980, 1999; Steen et alii, 2010) and analogical linguistics (Monneret, 2004). This research aims to explain the motivation of delexicalised metaphors and to show how the use of some metaphors can help to gain insight into the German culture of 1980s because they present evidence that some conceptual frames structure the moral system.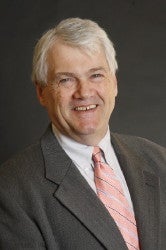 Peter Whitehouse. 5 February 2013, 4-5pm. 400 Nord Hall. Title: A neurosceptical and intergenerative view of the cognitive science of brain health.


Abstract:

Current interrelated global challenges like weather weirding, climate change, economic stress, and social injustice require intergenerative solutions driven by enhanced systems thinking and deeper ethical valuing. What is the role of neuroscience and cognitive science in creating such necessary collective wisdom? We will discuss ideas of brain health, the problems of overmedicalizing aging (like the myth of Alzheimer's) , and the need for integrating the arts and humanities in our thinking about our cognitive functioning and our very humanity. Nothing short of human flourishings (and even survival) are at stake., We will illustrate some answers to these challenges through The Intergenerational School and other innovative learning approaches as well as deep and broad approaches to so-called brain health.
William FitzGerald. Wednesday, 23 January 2013, 4-5pm. 618 Crawford Hall. Title: P(r)aying Attention: Spiritual Focus in a Cognitive Age. Bill FitzGerald is Assistant Professor of English at Rutgers University Camden, where he also directs the Center for Teaching Matters and Assessment. He is the author of Spiritual Modalities: Prayer as Rhetoric and Performance (Pennsylvania State University Press, 2012). In addition to ongoing research in prayer as a rhetorical art, he has published articles or book chapters on the place of prayer in the rhetorical theory of Kenneth Burke and on composition pedagogy.


Abstract:

The observation by 20th century French mystic Simone Weil that "absolute unmixed attention is prayer" anticipates a cognitive turn in religion, one that moves beyond the mind-body dualism of Cartesian rationality. Yet this equating prayer with practices of mindfulness and spiritual focus is hardly new. Prayer has always been a phenomenon of attention, in the root sense of hearing and, by extension, other modes of sensory reception. Prayer is also the making of meaning through rhetorical performance. This talk explores the cognitive dimensions of prayer grounded in notions of attention in dynamic tension with notions of response,
Past Colloquia 2012
Emanuele Castano, Professor and Chair of the Department of Psychology at The New School for Social Research. 13 December 2012, 4-5pm. 618 Crawford Hall. Title: Humanity and Its Denial in Intergroup Relations.


Abstract:

The denial of humanity has long been recognized by social scientists as a critical precursor of discrimination and violence. This denial is particularly evident in intergroup violence, where assisted by stereotyping and essentializing processes, the denial of humanity of the other has historically been linked with genocidal practices. Until recently, however, these conjectures were not supported by systematic empirical research, with experimental evidence lacking almost entirely. In this talk I review this literature, present a series of experiments (conducted both in the laboratory with historical or fictitious scenarios or in ongoing, high-conflict contexts) which tested the dehumanization-violence link. I concluded by linking the process of dehumanization to empathy and its curtailing.
Renata Geld. 6 November 2012, 4-5pm. 618 Crawford Hall. Title: Mental imagery and linguistic meaning construal in the blind.
Abstract:

The nature of linguistic meaning in adult, cognitively mature blind individuals seems to be a largely unexplored area. However, there is a considerable body of research on cognitive development and language acquisition in blind infants. Relevant studies range from those by nativist researchers who claimed that the lack of vision will not significantly affect the process of language acquisition to empiricists who attempted to prove that deficient sensory experience of the blind was bound to have a negative effect on their cognitive development and language acquisition. In addition, there have been studies related to verbalism, which was defined as "the use of abstract concepts not apprehended by concrete experiences" (Cutsforth 1951: 48). The blind were believed to demonstrate verbalism when they use visual terms/expressions such as "see", "look", "keep an eye on things", and so on. Even though various studies that followed Cutsworth's work suggest that blind children's words are not meaningless (see Pérez-Pereira & Conti-Ramsden 1999), they still seem to ignore the role of experience in the process of language development.

Still, some authors have reported very interesting findings related to the specific word meanings. For example, in their longitudinal study of Kelli, Landau and Gleitman (1985) conducted interviews with Kelli (aged 36 months) and found out that look meant 'contact with the hands', whereas for the sighted (but blindfolded) children it meant 'turn one's nose toward '. It was also clear that, for Kelli, touch meant 'contact' whereas look meant 'exploring' and 'apprehending'.

The nature of these studies suggests that most researchers seem to approach the process of constructing linguistic meaning from an objectivist point of view – the view that words/constructions have clear-cut, clearly defined and relatively stable meanings (see Geld and Šimuni? 2009). In fact, the very notion of verbalism seems to be based on the objectivist view of reality. Contrary to the above mentioned studies, this research proposal is based on the assumption that linguistic meaning is subjective and dynamic. It views language as an experiential phenomenon, lexicon and grammar as conceptual tools, and linguistic meaning equated with mental imagery. Within such a theoretical framework, it is possible to research the language of the blind by investigating specific aspects of the blinds' mental imagery and meaning construal that are based on a variety of sensory experience, and related to the specific nature of their impairment, as well as distinct cultural and environmental circumstances.

Preliminary studies (Geld and Stanojević 2006, 2008; Geld and Šimunić 2009; Geld and Čutić, work in progress) have shown that the extraordinary experience of the blind is likely to affect the way certain cognitive processes are coded in language. The results suggest that the attention of the congenitally blind is characterized by a shift in scalar adjustment from the schematic to the specific, and their perspective seems to indicate a different vantage point ("in-the-scene" vs. bird's eye-view). Furthermore, qualitative analyses point to what we might call a gradient chain of categories, where elements vary in salience depending on the perspective from which the scene is observed/imagined. What is more, perspective and situatedness do not refer solely to a physical point from which something is viewed, but imply specific shifts in the vantage point characterized by sophisticated adjustments the blind make in their contact with the world. The vantage point changes with every sense-related shift of attention, resulting in unique mental imagery and meaning construal. Finally, we believe to have found some evidence that the congenitally blind and the adventitiously blind, as well as the adventitiously blind and the sighted, differ in how they attend to topological/spatial components in composite wholes (e.g., particles in PV constructions).
Todd Oakley. 16 October 2012, 4-5pm. 618 Crawford Hall. Title: An Autist Speaks: Joint Attentional Concordance and Discordance in Conversation with 'S'.
Abstract:

Persons with high functioning autism (either Kanner's or Asperger's varieties) are widely purported to show deficits in prosodic and pragmatic aspects of speech, yet there are wide ranging explanations for such infelicities, from deficits in mind-reading to deficits in central coherence to morphosyntactic delays. Autism is a perceptual disorder; it is an attentional disorder; it is a theory-of-mind disorder; it is a language-acquisition disorder. Each of these explanations captures important facets of ASD but at the same time provides too narrow an aperture from which to view it. A joint attentional perspective widens the aperture to include perceptual and social factors under a unifying ontogenetic account of ASD and can be profitably integrated with other approaches to meaning construction, particularly the mental spaces model.

In this presentation, I will present initial pilot data from conversations with a young adult, currently 20 years old, fitting the profile of a high functioning Kanner's autist: the ability to use and understand language but with noticeable deficits in all areas of language use: prosodic over- and under-modulation, idiosyncratic deployment of morphological, syntactic, and semantic units, manifold pragmatic dysfluencies in understanding and producing conventional communicative intentions and co-speech gestures. I will present some preliminary highlights from this single speaker as he interacts with the researcher in a joint activity of watching videos: the first a non-narrative music video selected by the researcher, the second a narrative video clip selected by the participant.
Mark Turner. 9 October 2012, 4-5pm. 618 Crawford Hall. Title: All the news that's fit to watch: A new computational linguistics, or how to study a billion words and two hundred thousand hours of TV.
Abstract:
Human communication is multimodal, involving language, co-speech gesture, interpersonal interaction, audiovisual components, affordances of the environment, media, and technology. Traditional text corpora have only just begun to include examples of multimodal communication. In this talk, we will look at theoretical and empirical aspects of computer-assisted research on a massive multimodal corpus of human language and communication.

Anthony Jack. 11 September 2012, 4-5pm. 618 Crawford Hall. Title: From Philosophical paradox to the structure of cognition: the neural origin of the problem of consciousness.
Abstract:
The philosophical problem of consciousness has provoked a number of responses. Many philosophers think it shows that consciousness lies beyond scientific study, while many scientists are optimistic that the biological basis of consciousness will soon be found. Yet others think the problem itself is an illusion. My work explores a fourth option - that the problem of consciousness arises from, and reflects, a fundamental schism in our cognitive structure. I will review work in experimental philosophy, behavioral psychology and cognitive neuroscience which supports this view. Surprisingly, it appears that productive research programs in cognitive science can be informed by contemplating philosophical paradoxes.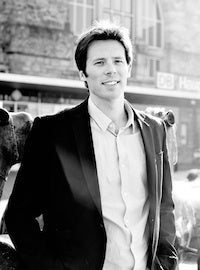 Simon Harrison. 24 April 2012, 3-4pm. 618 Crawford Hall. Title: Negation, Gestures, and Force Schemas.Simon Harrison is an Alexander von Humboldt fellow conducting postdoctoral research at RWTH Aachen University. His work is situated in the field of cognitive linguistics with a focus on gesture studies. He is interested in the forms and organizational properties of gestures associated with negation and how they relate to grammar and cognition. He is also working with communication data from noisy factories and exploring possible applications for gesture research. and secretary general for the International Society for Gesture Studies.
Abstract:

Coverbal gestures often exhibit shapes and movement patterns that evokeimage schemas described in the cognitive linguistics literature (Cienki 2005, Mittelberg 2010). Individual gestures that speakers use consistently may be studied to access the salient image schema that structures cognition in contexts where they are used (Ladewig 2011). In my research I have examined the relationship between a gesture that speakers often produce in contexts of negation and the image schemas that Johnson associates with force (Johnson 1987: 45-48). The study I will present is based on a micro-analysis of 16 utterances in which a verbal negation co-occurs with a gesture produced by raising the hands shaped flat and held vertically so that the palms face away from the body (the 'Vertical Palm' gesture; Kendon 2004: 249-262). This gesture is a 'recurrent gesture' meaning it has a stable formational core (in this case hand shape and palm orientation) but when used in different contexts may vary in other features such as movement and location (Ladewig 2011; also Kendon 2004, Muller 2004). Using the procedure and terminology of Bressem's (2008) form-based notation system, I coded each gesture to verify the formational core and identify variations in location and movement features. Then studying the co-occurring verbal elements and identifying the type of negative speech act being used, I interpreted the form variations in relation to nuances in the overall function and meaning of each utterance. In this talk, I will argue that the variations in Vertical Palm gesture are motivated by different underlying action motifs. Each action motif involves the palm coming into contact with the outside world, but differs in the force dynamics of how the palm then interacts with that world, such as by either stopping or pushing. I will show that each action motif highlights different aspects of the experiential gestalt for forceful interactions identified by Johnson (1987), and I will tentatively relate the variations in Vertical Palm gesture to different force schemas. For example, a Vertical Palm gesture with zero movement is based primarily on contact then blockage, while movements along axes away from the body are based primarily on contact then compulsion. By focussing on the gestures that speakers perform when they negate, this study sheds light on the structure of conceptual associations between manual interactions with the world and the linguistic act of negating.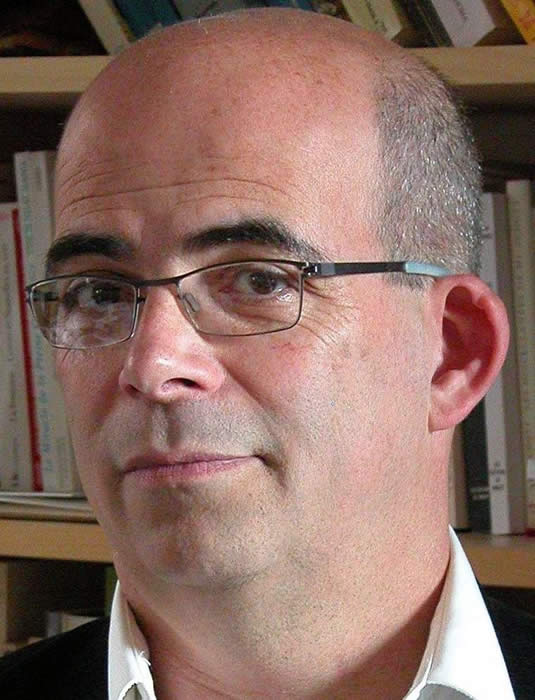 David Berreby. 4 April 2012, 5-6pm. 618 Crawford Hall. Title: I take the good old fashioned ground that the whale is a fish: The Effects of Identity Commitment on Cognition. Berreby is the author of "Us and Them: The Science of Identity." He writes the "Mind Matters" blog for Bigthink.com and has written about human behavior and other science topics for The New Yorker, The New York Times Magazine, Nature, The New Republic, Smithsonian and many other publications.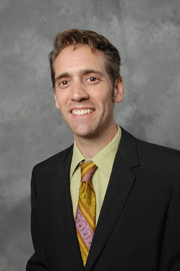 Paul D. Marasco.11 April 2012, 4-5. 618 Crawford Hall.Title: Linking prosthetic limbs to the body and brain through sensory feedback: Cognitive approaches and their neural substrates. Dr. Marasco is the Director of Amputee Research in the Department of Medicine and Rehabilitation at the Louis Stokes Department of Veteran Affairs, the Principal Investigator at the Advanced Platform Technology Center (APT) and an adjunct professor in the CWRU Department of Biomedical Engineering.
Abstract: A major shortcoming of prosthetic limbs is that they are insensate tools that provide no feedback to the user. In our research, we investigate ways to provide physiologically relevant sensory feedback for prosthetic limbs through nerves that once served the missing arm and hand. This talk will be divided into two parts. First, we will describe the use of cognitive approaches to embody prosthetic limbs. We used a robotic tactile interface to create an artificial sense of touch through a direct neural-machine-interface and a perceptual illusion (the rubber hand illusion) to tap into mechanisms of visual-tactile-integration. Results from both subjective (self-reported) and objective (physiological) measures of embodiment (questionnaires, psychophysical temporal order judgments and residual limb temperature measurements) indicated that returning physiologically appropriate cutaneous feedback from a prosthetic limb drove a perceptual shift towards embodiment of the device for these amputees. Second, we will explore mechanistic approaches to understand the sense of limb movement (kinesthesia). We used a perceptual illusion of limb movement (the kinesthetic or 70Hz illusion) as a probe to understand the organizational properties and functional characteristics of proprioception. These experiments used electrophysiological brain mapping and neural recording find avenues for providing kinesthetic feedback for prosthetic limbs. Results indicated frequency response thresholds of a specific sensory channel that were tuned to the illusionary input and suggest that what we may have uncovered is possible evidence for the neural substrate of the cognitive kinesthetic illusion itself.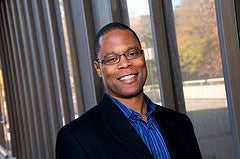 T. J. McCallum. 12 April 2012, 4-5pm. 618 Crawford Hall. T. J. McCallum is an associate professor of Psychology at Case Western Reserve University. His main interest is stress and coping with problems in late life, particularly among elders caring for family members with Alzheimer's Disease. He applies a biopsychosocial framework to investigate aspects of the stress process in caregiving families.
Kimberly Emmons. 28 March 2012, 4-5pm. 618 Crawford Hall. Title: Gender, Cognition & Justice in the Discourse of Depression. Kimberly Emmons is an associate professor of English at Case Western Reserve University. Her research focuses on medical rhetoric, especially contemporary linguistic and rhetorical constructions of (mental) health and illness.
Abstract: This talk explores the ways that the language surrounding the mental illness depression affects individuals' sense of their own health (or illness). In response to the feminization of depression, we will use discourse analysis as an analytical tool that can interrupt gender bias and the medicalization of emotion in contemporary US society. This event is the second in the Social Justice & Cognition Colloquia series. The series will address how human cognition can inform our understanding of campus-wide, local & global social issues at CWRU. The series will address the formation of prejudices, in-group & out-group identities, intergroup interaction, how biases are communicated via media and how people cope with/manage prejudice. Among the issues we will discuss are: political & religious rhetoric, racism, sexism & gender identity.
Dr. Shakeel A. Chowdhry. 15 Feb, 6:00 p.m. in the White Building, room 411. Title: The Interface of Psychology and Neurosurgery. Dr. Chowdhry is Chief Resident of Neurological Surgery at CWRU and was recently named the 2012-2013 Skull Base and Cerebrovascular Fellow at the Barrow Neurological Institute, working with Dr. Robert F. Spetzler. Lecture arranged by the Cognitive Science Student Organization (CSSO).
Abstract: As modern medicine develops in the 21st century, the artificial
definitions of traditional disciplines are blurred as scientists and
physicians work towards the common goals of advancing our
understanding of the human body and evolving more effective treatments
for human disease. This is evident in the relationship between
neuropsychology and neurosurgery, where advances in each field have
led to a better understanding of disease processes and improved
treatment and outcomes in numerous neurosurgical subspecialities
including pain, functional, vascular, and tumor/oncologic. Arguably,
the field of epilepsy may be the most indebted to this
interdisciplinary approach. We will explore some of these
relationships and present an introductory view into the world of
neurosurgery from the surgeon's perspective

Robert F. Williams. Wednesday, 20 April 2011, 10:30 am-12:00pm. 618 Crawford. Title: Gesture coupling body, mind, and world. Robert Williams is Associate Professor of Linguistics and Cognitive Science in the Education Department at Lawrence University in Appleton, Wisconsin.
Abstract: Working from the perspectives of distributed cognition, embodied cognition, and cognitive semantics, I will present evidence of how gesture couples body, mind, and world to produce functional cognition and communication. In problem-solving, humans use bodily actions, including gestures, to bring elements of functional systems into coordination to generate specific outcomes. In communication, a speaker's gestural forms are structured by and exhibit image-schematic structure inherent in the speaker's conceptualization, making this structure available for the listener's apprehension. In instructional discourse, gestures guide the mapping of conceptual entities to structures in the world, building the anchored conceptual blends used to do cognitive work. In joint reasoning, gestures anchor conceptual elements, depict relations, and enact processes being contemplated and explored in the discourse. In arguing for these functions of gesture, I will show examples from studies of everyday cognition, including solving problems through counting, telling time, and reasoning with others about the causes of the seasons, tides, and phases of the moon.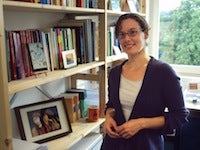 Esther Pascual. Saturday, 16 April 2011, 3:20-4:50pm. Bellflower Lounge, Thwing Building. Title: The Conversation as a Frame in Language, Discourse, and Cognition. Esther Pascual is Assistant Professor of Communication and Information Sciences at the University of Groeningen, Holland. This talk is sponsored by the Cognitive Science Student Organization.
Marina Terkourafi. Friday, 15 April 2011, 2:30-4pm. 618 Crawford. Title: Constructing intersubjectivity in Cypriot Greek: an experimental account. Marina Terkourafi is Assistant Professor of Linguistics at the University of Illinois at Urbana-Champaign.
Abstract: I present an analysis of the expression oi na+V (roughly: 'Don't go V-ing') used to perform mild prohibitions in Cypriot Greek based on spoken corpus and experimental data. Analysis of the spoken corpus data shows that this expression is typically used between familiar interlocutors in informal settings and when the prohibited act has already occurred prior to the prohibition or temporally overlaps with it. Additionally, the results of a perception experiment reveal that two prosodic cues are important for obtaining the prohibition reading of oi na+V: (1) delayed alignment of the pitch peak on the oi syllable at the start of the phrase, and (2) reduced pitch height of any subsequent lexical accents in the rest of the phrase. Building on these findings, I propose that a speaker who utters the expression oi na+V at once expresses: (1) a prohibition against performing some act; (2) the assumption that this act is likely (part of the interlocutors' common ground). Despite appearing within the scope of negation, the prohibited act is not automatically suppressed but remains available for further processing, furnishing a cognitive baseline, a common vantage point from which speaker and hearer can look at the situation and coordinate their 'take' on it. In this way, the expression oi na+V serves to promote intersubjective coordination between interlocutors (i.e., it is a Construction of Intersubjectivity; Verhagen 2005) in Cypriot Greek, as well as to constitute the hearer's positive face, corroborating previous findings regarding the importance of positive face in contemporary Greek Cypriot society.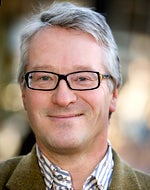 Charles Forceville. Wednesday, 13 April 2011, 10:30am-12:00pm. 618 Crawford. Title: Creative use in advertising metaphors and comics balloons. Charles Forceville is Professor at the University of Amsterdam. (This colloquium will be available to remote viewers via webcast.)
Abstract: Fauconnier and Turner's (2002) Blending Theory claims that it can explain "emergent structure." Briefly, advisedly combining two or more "input spaces" results in a creative "blend," exemplifying insights that could not be generated from either input space separately. Examples:

| | | |
| --- | --- | --- |
| Input Space 1 | Input Space 2 | Blend |
| "Language-using chimpanzee | Noam Chomsky | "Nim Chimpsky" |
| Big car | Yacht | Land Yacht |
There is, however, one problem: the assessment of creativity is always post hoc. While it gives some idea about how to model creativity, Blending Theory does not, as yet, provide much insight about how creativity may come into existence. Presumably neither BT nor any other theory will be able to provide algorithms for how to be creative. But with some adaptation, the model can perhaps be used to explain how the flourishing of creativity can be facilitated. Veale, Feyaerts and Forceville (unpublished ms. 2008/ in preparation) propose that in order to say something sensible about "creativity," at least the following conditions must be fulfilled: (1) there is a more or less clearly defined problem ("input space 1"); (2) an ideal but vague result is envisaged ("blend"); (3) the material, technical, and other constraints under which the problem-solver must operate are known; (4) there is a "creative" domain, whose contents are to be determined, that helps generate potentially useful solutions ("input space 2").
In my talk I will show and discuss (inevitably: post hoc) some pictorial and multimodal creative solutions, metaphorical or otherwise, to communicative and rhetorical "problems." The focus will be on aspects of mode/modality (visuals, language, sound, music) in popular discourse.
Michael Anderson. Friday, 8 April 2011, 12:30-2pm. 618 Crawford. Title: Neural reuse: A fundamental organizational principle of the brain. Michael L. Anderson is Assistant Professor of Cognitive Science in the Department of Psychology at Franklin & Marshall College, and Visiting Assistant Professor at the Institute for Advanced Computer Studies at the University of Maryland, College Park, where he is also a member of the Graduate Faculty in the Program in Neuroscience and Cognitive Science. (This colloquium will be available to remote viewers via webcast.)
Abstract: A decade after the decade of the brain, we have by now performed tens of thousands of functional neuroimaging studies. Looking at these data in aggregate offers the exciting opportunity to revisit some of the fundamental assumptions guiding much current research in the cognitive sciences. In this talk I will argue that, when taken as a whole, the data suggest: (1) local brain circuits are used in many different psychological functions, across multiple traditional cognitive domains (e.g., language, attention, motor control, etc); (2) differences between the neural underpinnings of these traditional cognitive domains are reflected more in different patterns of cooperation between (the same) neural regions, and less in differences in which neural regions are used to support tasks in each domains; and (3) more recently evolved/developed cognitive functions tend to depend on more, and more widely scattered local circuits. Together these findings paint a picture of the evolution and development of the brain in which neural circuits originally established for one purpose are often exapted (exploited, recycled, redeployed) and put to different psychological uses, often without losing their original functions. Such a functional architecture would seem to require cross-domain cognitive modeling when assigning function to local structure, and will likely inspire significant revisions of our current cognitive ontology. Moreover, widespread reuse of neural circuitry apparently favors modal, embodied theories of conceptual content over amodal ones, while at the same time challenging theorists of embodied cognition to articulate a more specific neural mechanism for conceptual grounding.
Daniel M. Gross. Wednesday, 6 April 2011, 4-5:30pm. 618 Crawford. Title: Why Do We Need Literature? Reading the Uncomfortable Situation. Daniel M. Gross is Associate Professor of English at the University of California, Irvine.
Abstract: The "cognition" of situated cognition theory tends to be comfortable: comfortably embodied, comfortably embedded, and comfortably in the world. So how do those of us interested in situated cognition theory deal with the pervasive discomforts of everyday life ranging from the cognitive dissonance of my son's McDonald's Happy Meal to the devastating effects of structural racism and sexism? In this talk I will perform a close reading of a famously uncomfortable situation in Lawrence Sterne's A Sentimental Journey through France and Italy to demonstrate some of the ways in which literary criticism – and the literary humanities more generally including rhetoric and critical theory – become indispensable for situated cognition theory.
Chad Sylvester. Friday, 1 April 2011, 12:30-2pm. 618 Crawford. Title: Anxiety Disorders: A Systems Neuroscience Perspective and Implications for Treatment. Chad Sylvester, MD, PhD is a Resident Physician in Psychiatry, Washington State University, St. Louis, MO.
Abstract: The human brain and cognitive architecture can be divided into about eight large-scale functional networks. Models of most brain illnesses, however, fail to take this network view into account. Here, we organize the pathology of anxiety disorders by brain and cognitive network. We argue that anxiety disorders are associated with a specific neuro-cognitive profile: increased task-level control and stimulus-driven attention but decreased goal-oriented attention, emotional processing, and emotional regulation. These changes are paralleled by increased activity in the core and ventral attention networks but decreased activity in the dorsal attention, default, and affective networks. This network model provides specific targets for novel behavioral treatments aimed at reversing the pathology of anxiety disorders. Attention training treatments are discussed.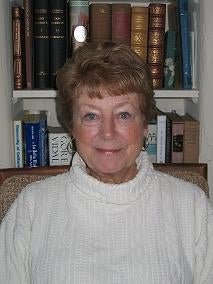 Jean Mandler. Wednesday, 23 March 2011, 4-5:30pm. 618 Crawford. Title: The spatial foundation of the conceptual system … and how we go beyond it. Jean Mandler is Research Professor and Professor Emeritus, Department of Cognitive Science, UC San Diego. (This colloquium was available to remote viewers via webcast.)
Abstract: A theory of how concept formation begins is offered that accounts for conceptual activity in the first year of life and describes how increasing conceptual complexity comes about. A small set of primitives used by a mechanism of Perceptual Meaning Analysis redescribes motion and other spatio-temporal information into a schematic spatial form that results in potentially accessible concepts. Combinations of its primitives are sufficient to provide the first meanings used to interpret events and make simple conceptual inferences. These initial interpretations of the world are gradually used to interpret nonspatial information. As infants begin to move themselves around in the world and act on objects, feelings of force get integrated with a spatial concept of causality and feelings of trying get integrated with spatial concepts of goal-directed behavior. Concepts of emotions and sensory concepts such as colors are later acquisitions because of lack of a structured spatial core to provide descriptions that interpret unstructured internal experiences. In these cases, just as for a theory of mind, language is needed to provide conceptual descriptions.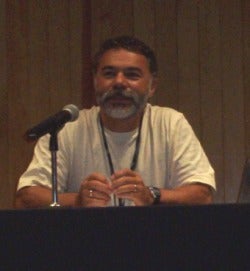 Ricardo Maldonado. Friday, 4 March 2011, 12:30-2pm. 618 Crawford. Title: Objective and subjective reference points. The case of Mexican Spanish aquí and acá 'here'. Ricardo Maldonado is Investigador-Profesor, Instituto de Investigaciones Filológicas, Universidad Nacional Autónoma de México; Posgrado en Lingüística, Facultad de Lenguas y Letras, Universidad Autónoma de Querétaro, México.
Abstract: Objective and subjective locations around ego.

Deictic markers involve locating an element in space taking the speaker as reference point. Most languages develop more than one deictic marker determined by the distance between the conceptualizer and the located object. English here 'proximal' and there 'non-proximal' start an array of subtle contrasts based on distance. Yet distance is not the only parameter determining the behavior of deictic markers. Should that be the case there would be no way to understand why a language would have more than one marker of proximity. This is the case of Spanish where two deictic locative markers compete to cover different facets of the proximal region surrounding the speaker. At first glance aquí / acá 'here' can be used to refer to elements located near the deictic center with no particular contrast as in (1), however there are contexts where only one form can be used. In 2 only acá is legal:

1.a Aquí hace mucho frío 'Here it is very cold'
b. Acá hace mucho frío 'Here it is very cold'
2.a. Venga para acá 'Come here'
b. * Venga para aquí

Based on oral and written data from Mexican current Spanish this talk shows that only acá develops a wide variety of pragmatic extensions triggering the speaker's involvement in the event. I will show that acá provides representations where the located element is consistently closer to the speaker than aquí. The contrast extends to more abstract domains in predictable ways. The more objective representations of the referent point are provided by aquí (3) while in those representing the speaker´s interests acá constitutes the norm:

3.a. ¿Vives por aquí ? 'Do you live around here?'
b. ?? ¿Vives por acá ? 'Do you live around here?'

Moreover there is an ample variety of pragmatic developments of acá that are not available for aquí as in (4):

4.a Ana viste muy acá 'Ana wears fancy chic/ clothes'
b. * Ana viste muy aquí

The more the speaker is involved in the event the more acá is accepted in detriment of aquí. The development of pragmatic meanings is accounted for as a subjectification process that develops from the schematic representation of the trajectory towards the deictic center only found in acá. I propose that the locative path towards the speaker is further developed as a schema operating in abstract domains to represent first speaker's affectedness, then the speaker´s interests and finally the speaker's involvement in the event (which also activates a variety of empathy relations). These changes correspond to general subjectification and grammaticalization patterns (Langacker 1985, 1991; Traugott 1982) where meanings located in the referential world move to that of the speaker. It also conforms to general patterns of subjectification (Langacker 1991) where the representation of the event involves the speaker's presence in the event's onstage region.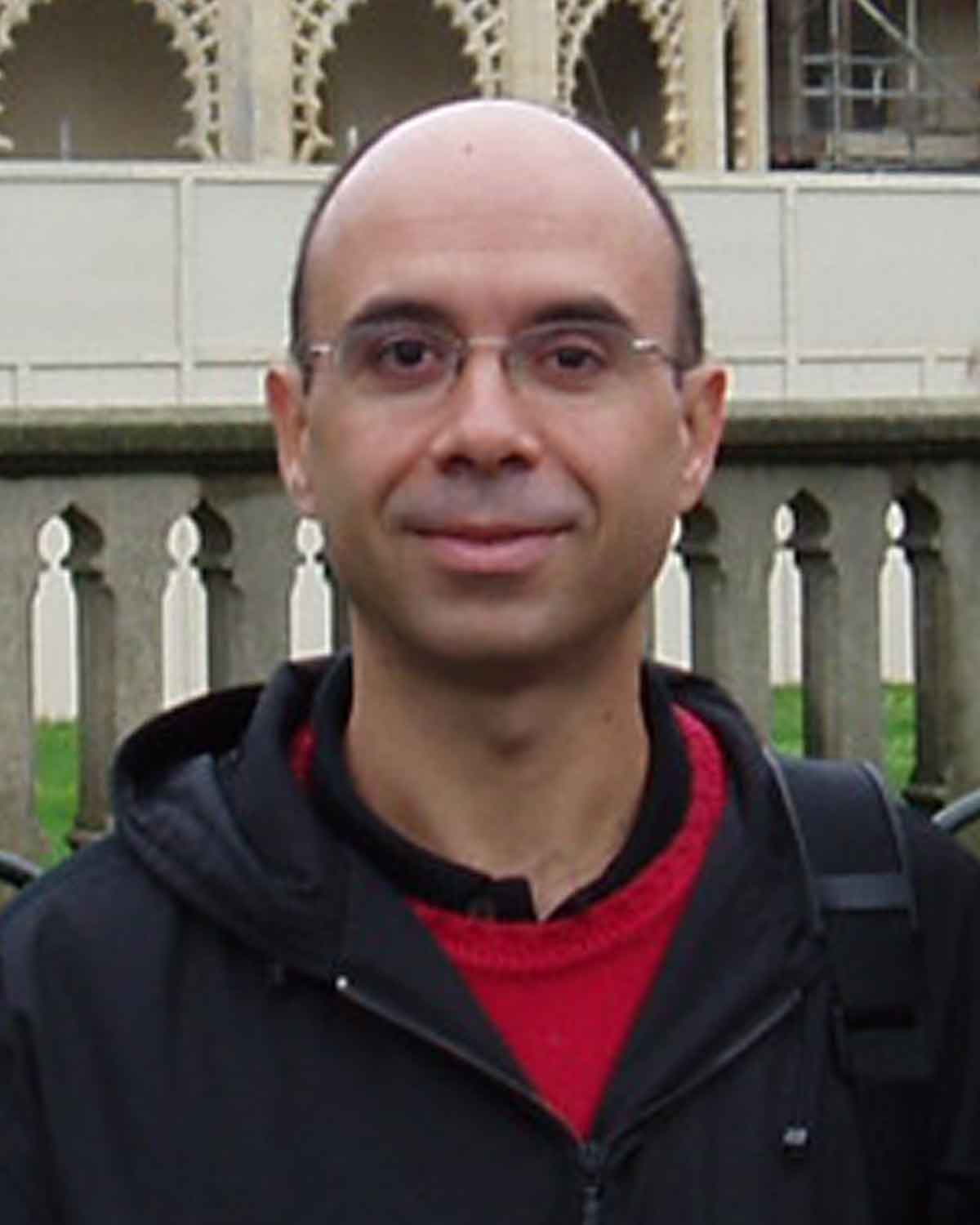 Javier Valenzuela Manzanares. Wednesday, 23 February 2011, 4-5:30pm. 618 Crawford. Title: The role of attention in the directionality of on-line metaphorical mappings. Javier Valenzuela Manzanares is Professor of English Philology, Universidad de Murcia, Spain.
Abstract: There is a surge of evidence in recent times that shows that, in the processing of a number of abstract domains, such as affection, emotional valence, morality, importance, or relationships of control, to name but a few, sensorimotor domains are recruited automatically in on-line tasks. In most of these studies, the directionality of this co-activation flows in the manner predicted by Conceptual Metaphor Theory, that is, from a concrete source domain to a more abstract target one. However, this is not always the case: empirical evidence reveals many cases in which the directionality of this flow is reversed, and it is the activation of the target domains which is seen to have an effect in the processing of the source domain. In many of these experiments, the type of task seems to be the factor which tips the balance in one or another direction. I will present a number of experiments which show the role that attentional factors play in the directionality of the mappings between both domains. Some conclusions are drawn with the respect to the current state of the art in conceptual metaphor theory.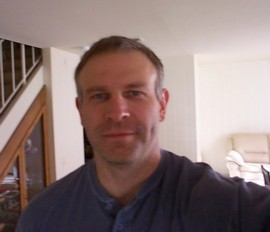 Rick Grush. Friday, 18 February 2011, 4-5:30pm. 618 Crawford. Title: Emulation as the seat of mental representation . Rick Grush is Professor of Philosophy and Cognitive Science at UC San Diego.
Abstract: In this talk I will try to demonstrate how a very fundamental feature of human mental ability—the capacity to form and manipulate internal representations—might be explained by the brain's ability to construct and use models of the body and environment. I will illustrate this intuitive idea concretely through some tools from modern control theory and signal processing, and describe applications to motor control, motor imagery, visual imagery, and the temporal content of experience.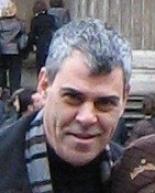 Yeshayahu Shen. Wednesday, 16 February 2011, 10:30-noon. 618 Crawford. Title: What Can Hybrids Tell Us About the Relationship Between Language and Thought? Yeshayahu Shen is Professor in the Program of Cognitive Studies of Language Use and the Department of Literature, Tel Aviv University.
Abstract: Do speakers "think differently" in linguistic than in a non-linguistic media? The present study examines this possibility by analyzing people's perception of specific type of visual stimuli – the visual hybrid. A visual hybrid (e.g., the 'half-person, half-horse' creature known as the centaur, or the 'half-person, half- fish' known as the mermaid) is a novel composite image that is a configuration of components of two or more familiar objects belonging to disparate categories. Here we examine the role played by (portion of) a basic form of knowledge organization – the Conceptual Hierarchy – in the perception of hybrids. The Conceptual Hierarchy (CH) consists of a hierarchy of ontological concepts, such as humans, animals, and plants (see, e.g., Keil 1979). Here we focus on four levels of the hierarchy which are relevant to the creation of visual hybrids: HUMANS – ANIMALS – PLANTS – PHYSICAL OBJECTS. Arguably, the position of an item in the hierarchy is closely related to salience in that items high in the hierarchy (e.g., HUMANS) tend to be strongly entrenched concepts, typically acquired at an early age (see, e.g., Deane 1992; 1993, Keil 1979). The question we address is: How do we conceptualize hybrids? In particular, is one of the two constituent parts of the hybrid more central to its conceptualization? And if so, which one? The main finding of a series of off-line and on-line experiments suggests that the conceptualization of hybrids is highly dependent on the media (linguistic as opposed to non-linguistic) in which it is expressed: when people are asked to express their conceptualization of the hybrids verbally, there is a robust CH effect: people would tend to conceptualize the hybrid as belonging to the higher category (e.g., Humans) rather than to a lower one (e.g., Animals). In contrast, when non-verbal tasks are used (e.g., a visual categorization task) no such effect is exhibited (namely, no preference to conceptualize the hybrid as a member of the higher or lower category). This finding cuts across diverse cultural communities and different age groups. Furthermore, it was found that the CH effect in Non verbal classification is increased when primed by a verbal task. It is proposed that this finding can be accounted for by assuming a "thinking for speaking" process (Slobin 1996), according to which when expressing their conceptualization while using language people tend to adhere to their linguistic conventions which favor grammatical structures that correspond to the hierarchy over those that do not.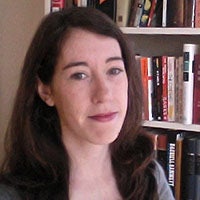 Vera Tobin. Friday, 4 February 2011, 12:30-2pm. 618 Crawford. Title: The Curse of Knowledge Revisited. Dr. Tobin is the Arnhold Faculty Fellow at the University of California, Santa Barbara.
Abstract: The "curse of knowledge" is a pervasive cognitive bias that makes it very difficult for us to imagine, once we know something, what it is like not to know it. From the point of view of cognitive efficiency, this bias is not surprising—we need to make very quick, backstage assessments of what other people think and know all the time, and projecting information from our own perspective is a fast and efficient way of generating good approximations. Recent work on the role that simulated action and perception play in social cognition and language understanding further underlines how central this kind of projection may be for our understanding of others, and even of our previous selves.
But as useful as these heuristics are, they can also be the source of many mistakes. We think our intentions are transparent to those around us, and are hurt when they take us to mean something else. We don't recognize how difficult it was to predict an event, once it has come to pass. Experts produce "explanations" that are incomprehensible to the uninitiated. Once we know one solution to a problem, it seems so obvious that it can be almost impossible to consider another approach.
Most research on the curse of knowledge and related biases has focused on these hazards, which are real and important. In this talk, I will present another set of consequences of the curse of knowledge: elements of higher-order cognition and social pragmatics that arise from our awareness of this tendency. People make use of others' susceptibility to the curse of knowledge for fun and profit, both to put one over on other people and to create entertainments. As I will show, the curse of knowledge thus shapes human interaction in a profusion of ways that have heretofore gone unexamined.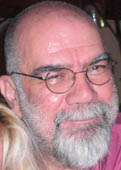 Đorđe Vidanović. Wednesday, 12 January 2011, 2-3:30. 618 Crawford. Title: Conceptual Blending and Intentionality. Dr. Vidanović is Professor of Semantics in the Faculty of Philosophy, University of Niš, Serbia. This colloquium will be held via H.323 high-quality videoconference technology.
Abstract: My original thesis was that conceptual blending was solely based on acts of individual intentionality without addressing collective or multiple intentionality (or "aboutness"). However, after reconsidering the problem, using Arthur Koestler's examples from The Act of Creation and Fauconnier's and Turner's examples that were deeply ingrained in shared social contexts, I started to change my initial thesis. What made me switch over to the idea that conceptual blending was, after all, dominantly a tacit and unconscious social act that required shared intentionality was John Searle's concept of "The Background" and Langacker's "grounding," which, although different, both pointed at the socially shared elements of internalized knowledge. Thus, on second thought it appeared to me that conceptual blending hinged a lot on social factors and/or rituals and definitely needed a wider social context. Actually it turned out that I had to try to answer Searle's question: Can an individual harbor both her own ideas and collective ones at the same time? As Searle claims that this dual capacity is a biological given that is shared by a variety of species and presupposes "a background sense of the other as candidate for cooperative agency," I could not help noticing the sheer intellectual effort it takes to break away from the Background. This meant that the only thing that blocked esoteric and weird interpretations was not the semantic content but the shared tacit assumptions. There seems to be a more or less relevant counterpart in linguistics proper, too. and that is Langacker's concept of modeling local contextual aspects of meaning (the notion of "ground"). In the end, I was able to conclude that conceptual blending must have recourse to collectivity as a shared background in situations that require it.
This talk inaugurates the Cognitive Science Forum at the University of Niš, Serbia.
James Gaskin. 10 May 2010, 4-5pm. 618 Crawford Hall. Title: Bypassing Trust in Online Purchase Decisions by Establishing Common Ground. James Gaskin is a doctoral student in the Department of Information Sciences at Weatherhead School of Management, CWRU, who is also minoring in Cognitive Science.
Abstract: Two years ago Reuters reported that over 875 million consumers had shopped online, 40% more than in 2006. Online shopping has only increased in popularity in the past two years, and new online shopping sites appear regularly. In an attempt to build immediate consumer trust in these sites and their products, both new and existing online shopping sites have incorporated consumer feedback and review mechanisms, often including avatars (an image to portray the reviewer). Researchers have responded in turn by examining the relationships between these feedback mechanisms, avatars, perceptions of trust, and intentions to purchase. In most of these studies, trust acts as the gatekeeper for explaining purchase intentions. For example, unless customer feedback and/or avatar appearance increase trust, they will not increase purchase intentions. However, the findings among these studies are inconsistent. We believe this inconsistency is due to a missing key construct: common ground – which is the mutual knowledge, beliefs, and assumptions shared by the reviewer and the potential customer. In this paper we begin to develop and test a theory of common ground in online purchase decisions. Our findings suggest that common ground between the potential customer and the reviewer increase purchase intentions without necessarily increasing trust. Thus, potential customers may be willing to buy products and services online, even if they don't trust reviewers of the product or service.
Cognitive Science Student Organization 2nd annual conference, "Brain, Mind, and Behavior"
Keynote Speaker, Edward Hubbard
April 16-17. 2010
Conference Flyer
Conference schedule
Merlin Donald, PhD. 5 April 2010, 4-5pm. 618 Crawford Hall. Title: The Slow Process: A Hypothetical Cognitive Adaptation for Distributed Cognitive Networks. Merlin Donald is Professor Emeritus of Psychology at Queen's University, Ontario and Founding Chair of the Department of Cognitive Science at Case Western Reserve University from 2005-2008.
Abstract: The human brain has a unique symbiosis with culture. In fact, its design potential cannot be realized outside of culture, and many of its key capacities, including language and symbolic thought, will not develop at all in social isolation. Why is this? Evidence from many disciplines, including neuroscience, psychology, archaeology, paleontology, and anthropology suggests that brain and culture have co-evolved for at least 2 million years in hominids, and that culture itself is the generative source of many distinctive cognitive features of human beings. I have focused recently on a key neural operation called 'slow processing,' which seems to carry the double burden of both generating and negotiating complex cultures.
Lise Eliot, PhD. 15 February 2010, 4-5pm. 618 Crawford Hall. Title: Pink Brain, Blue Brain: The Development of Sex Differences and its Implications for Education. Lise Eliot is Associate Professor of Neuroscience at Rosalind Franklin University of Medicine & Science/ Chicago Medical School. She is the author of What's Going On in There? How the Brain and Mind Develop in the First Five Years of Life (Bantam, 2000). Her second book, Pink Brain, Blue Brain was published in September 2009 by Houghton-Mifflin-Harcourt
Abstract: This talk will cover the topics in her forthcoming book.
Mohamad Z. Koubeissi, M.D. Monday, 1 February 2010, 4-5pm. 618 Crawford. Title: Connectivity: from Functional Segregation to Functional Integration. Dr. Koubeissi is Assistant Professor of Neurology, University Hospitals Case Medical Center. Hei earned his Bachelor's Degree with honors in mathematics and his medical degree from the American University of Beirut. He then spent a year as a postdoctoral research fellow in the neuro-pharmacology laboratory, where he investigated the effect of seizures on the rat's brain, before pursuing his clinical training in neurology at NYU in New York. He completed his clinical and research epilepsy fellowship at Johns Hopkins University in Baltimore. During, and after, his training, Dr. Koubeissi has started new lines of research projects in epilepsy. Dr. Koubeissi has lectured on the medical and surgical treatment of intractable epilepsy all over the Unites States as well as in Europe, Latin America, and the Middle East. He has published numerous papers in esteemed medical journals, and is currently editing a book on epilepsy surgery. He also is a reviewer for a large number of major journals. He is on the review committee of Masters and PhD students, and is the program director of epilepsy fellowship at University Hospitals Case Medical Center.
Cristóbal Pagán Cánovas. Wednesday, 13 January 2010, 5:30-7pm. 618 Crawford. Title: The Narrative Lyric: Conceptual Integration, Embodied Cognition, and Emotional Styles in the Poetics of Emotion. Dr. Cánovas is a Marie Curie Postdoctoral Fellow. He will be in residence in the Department of Cognitive Science at CWRU for the 2010-2011 year. This small colloquium will be provided by one-way Skype transmission to CWRU from the Conceptual Integration Research Group at UC San Diego.
Abstract: We archetypically view the lyric as a non-narrative genre, or one in which story does not play a major role. However, if we take a close look at imagery, one of the fundamental devices through which poetry expresses feeling, we find that, in order to articulate its meaning, it recurrently resorts to simple spatial sequences. This paper explores the way poetry – just like other forms of representation – systematically integrates emotion meanings with schematic narratives grounded on embodied cognition. This process gives rise to a wide range of products of the imagination, and to a great variety of meanings and forms, all conceiving basic emotional situations and relationships as small spatial events at the scale of a human body. The methodology combines conceptual blending, image schemata, and cultural frames with a diachronic perspective. To study these recurrent imaginative structures, I propose generic conceptual integration networks that build abstract patterns for meaning construction. The instantiation of these models in more specific blends shows a great stylistic, historical, and cultural variation, while still complying with the "rules of the game," the mapping systems and blending procedures set by the generic networks.
Cognitive Science Capstone Presentations. Wednesday, 16 December, 3-4:30pm, Crawford 618.
Emily Lipham. Factors in Second Language Acquisition: Primary Influences on Learning.
Richard Eaton. Unconscious Effects on Gesture Type.
Joseph Amick. Lie Low: How Deception Affects Gesture Rate.
Mike Lewicki. Wednesday, 2 December, 4-5pm, Crawford 618. Computational Models of Vision. Mike Lewicki, recently of Carnegie Mellon University, is Associate Professor in the Department of Electrical Engineering and Computer Science at CWRU.
Abstract: What are the underlying computational principles that biology uses to transform the raw sensory signal into a hierarchy of representations that subserve higher-level perceptual tasks? One hypothesis is that biological representations are optimal from the viewpoint of statistical information processing, and are adapted to the statistics of the natural sensory environment. In the initial stages of sensory coding, information has to be coded in a way that makes best use of the available resources. I will show how the optimal solution to coding natural images with a population of noisy neurons predicts many properties of retinal coding. I will also show that the same approach can be applied to natural sounds to explain many aspects of the auditory code at the cochlear nerve. Finally, I will present work that extends this general principle to higher levels of visual processing. I will show that efficient representations of the statistics of local image regions can form stable, invariant representations of edges, contours, and textures. These results also provide a novel functional explanation for non-linear effects of complex cells in the primary visual cortex.
Zhengjun Lin. Wednesday, 9 November, 4-5pm, Crawford 618. Meaning Constructions of LIAN (Face) in Chinese.
Abstract: This paper studies how nonce senses and conventionalized meanings are constructed from their conventional meaning of Chinese FACE. The Zhengjun Lin argues that meaning construction is an inferential process. The potential range of inferences is constrained by the linguistic expressions that serve as prompts, and cognitive principles, contexts, as well as the language users' individual factors. In this paper, the meaning constructions of FACE in Chinese are explicated with the Chinese corpora from http://ccl.pku.edu.cn/Yuliao_Contents.Asp and the data from Chinese dictionaries. In this study, we find metonymy-metonymy chains, metonymy-metaphor continua, and metonymy-metaphor combinations in Chinese FACE meaning constructions. Also, the principles of metonymy and metaphor are involved in the conceptual blendings of FACE meaning constructions. Context and individual language users' factors are the other two variables, without which meaning constructions are impossible.
Mohamad Z. Koubeissi, M.D. Monday, 2 November, 4-5pm, Crawford 618. Connectivity: From Functional Segregation to Functional Integration. Mohamad Koubeissi is currently Assistant Professor of Neurology, University Hospitals Case Medical Center. He earned his Bachelor's Degree with honors in mathematics and his medical degree from the American University of Beirut. He then spent a year as a postdoctoral research fellow in the neuro-pharmacology laboratory where he investigated the effect of seizures on the rat's brain, before pursuing his clinical training in neurology at NYU in New York. He completed his clinical and research epilepsy fellowship at Johns Hopkins University in Baltimore. During, and after, his training, Dr. Koubeissi has started new lines of research projects in epilepsy. Dr. Koubeissi has lectured on the medical and surgical treatment of intractable epilepsy all over the Unites States as well as in Europe, Latin America, and the Middle East. He has published numerous papers in esteemed medical journals, and is currently editing a book on epilepsy surgery. He also is a reviewer for a large number of major journals. He is on the review committee of Masters and PhD students, and is the program director of epilepsy fellowship at University Hospitals Case Medical Center.
Tim Adamson. Wednesday, 14 October 2009, 4-5pm, Crawford 618. Cognitive Approaches to Ritual: Outline of A Research Program. Tim Adamson is Associate Professor of Philosophy at Iowa Wesleyan College and a member of the editorial board for Cognitive Semiotics.
Abstract: Given the emphasis in cognitive linguistics on the centrality of embodied, human-scale meanings in cognition, ritual would seem a natural area for cognitive analysis. Where metaphor and conceptual blends employ imagined scenarios of action and perception in order to work out more abstract meanings, ritual brings these scenes back to life, as it were, playing them out in the flesh at the human scale. In this sense, ritual would seem to be one more expression, now enacted, of the embodied cognition at the heart of cognitive linguistic theory. How far can we take this line of thought when dealing with ritual? To what extent is ritual "metaphor in the flesh" and to what extent does it resist such an analysis? In this presentation I attempt to outline a cognitive approach to ritual, showing where the categories of cognitive linguistics may apply and where different tools are needed.

Some of the issues I will address include:

To what extent can we see ritual as a metaphor or blend? In what sense does ritual merge different conceptual spaces, and in what sense does it involve other kinds of spaces, e.g., performance, perceptual, kinetic, etc? Ritual is conceptual—but what does a conceptual approach miss?

What are the implications of the fact that ritual is lived, enacted, and not merely imagined?

Given the clear conceptual links between many myths (i.e., blends) and rituals, what does the performance of a ritual add or change to its meaning?

What is the status of body and perception in ritual, since they are at once enacted and imagined?

How does the audience, human or superhuman, shape ritual meaning?

What is the significance of the repetition and formality characteristic of many rituals? How might we view these features from a cognitive (i.e., embodied, human-scale) perspective? I will emphasize the aesthetic dimension of such repetition.

Many rituals are performed to achieve something, not merely to retell or reenact a story. How does this pragmatic context affect the ritual's meaning?
Peter Hanenberg. Monday, 12 October 2009, 4-5pm, Crawford 618. The Power of Tacit Knowledge. Peter Hanenberg is a member of Faculdade de Ciências Humanas Universidade Católica Portuguesa and Co-Director of the Center for Cognition and Culture in Lisbon, Portugal.
Abstract: The most famous definition of tacit knowledge is not exactly a definition but just a paradoxal sentence by Michael Polanyi: "We know more than we can tell". What is tacit knowledge? Is it something that is not tellable, something that is not at hand or explicit? Tacit knowledge appears in consciousness, but we do not fully understand why. Tacit knowledge is something that we know without notion of this knowledge. Nevertheless we are prepared to act on it. We will try to develop a clearer definition of tacit knowledge and its importance for cognitive culture studies in three steps: First we will observe some examples of "gut feelings" that lead us to the power of 'problem solving before or beyond knowing'. Then we will deal briefly with the idea of a geography of thought and with cognitive aspects of tacit knowledge for cultural diversity. We will try to relate Polanyi´s ideas on tacit knowledge with Leonard Talmy´s "Cognitive Culture System" in order to prepare three conclusions: tacit knowledge is based on experience, it is shared (and not just individual) and, thus, imparted through education. These conclusions may allow us finally to discuss challenges for tacit knowledge in media society.

Cristóbal Pagán Cánovas. Thursday, 8 October 2009, 3:30-5pm. The Cogsci Forum (612C Crawford). Title: The Cultural Genesis of the Arrows of Love: Blending, Schemata, and Erotic Emissions in Greek Poetry, Rituals, and Art.
Dr. Cánovas is a Marie Curie Postdoctoral Fellow. He will be in residence in the Department of Cognitive Science at CWRU for the 2010-2011 year. This small colloquium will be provided by one-way Skype transmission to the Cogsci Forum from the Conceptual Integration Research Group at UC San Diego.
Abstract: The arrows of love are one of the most frequently used symbols from ancient Greek mythology. Some classical philologists have proposed that they were invented by a specific literary author, Euripides or Anacreon. In cognitive linguistics, image-metaphor has been employed to link this particular cultural model to metaphor systems in everyday language. I argue that neither of the methodologies employed so far are sufficient for two reasons: their diachronic scope is not wide enough and their conceptual analysis lacks detail. The sheer intertextuality of the traditional approach is scientifically problematic and does not address the conceptual intricacies of the symbol. On the other hand, conceptual metaphor theorists often claim universality for metaphoric patterns without engaging in a detailed cultural study. I use Conceptual Blending Theory (the Grim Reaper blend) and image-schemata (the EMISSION schema) to link Love the archer to pre-existing imaginative products: Apollo the Archer as a personification of deadly disease, a group of conceptual blends for erotic emissions, the conceptual link between love and illness, and possibly also the arrows of glance metaphor. The conceptual structure of the arrows of love and their diachronic development offer some keys for the symbol's long success in posterity. Beyond its hypothesis about the genesis of the arrows of love and its claims about the relevant literary texts, the major interest of this research is methodological. I intend to find a common ground in which classical studies and cognitive linguistics can benefit from each other. I also make suggestions about the generalization of conceptual patterns and their study in literature and culture, and I try to achieve relevant theoretical conclusions on the framing of mental spaces through schemata.
Emergence of Mathematics Workshop. Monday and Tuesday, 11-12 May 2009. 618 Crawford. Sponsored by the Institute for the Science of Origins. Participants include James Alexander, Per Aage Brandt, Marcel Danesi, Gilles Fauconnier, Brendan Foreman, Reuben Hersh, Doug Hofstadter, Greg Huber, Ed Hubbard, Anthony Jack, Rafael Núñez, Todd Oakley, Arnaud Viarouge, Glenn Starkman, Lee Thompson, and Mark Turner. A gallery of photographs from the workshop:
The Cogsci Colloquium is pleased to publicize the Spring 2009 Allen and Constance Ford Distinguished Lecture, in partnership with the Department of Biomedical Engineering: Jeff Hawkins, Tuesday, 31 March 2009, 4:30-5:30pm. Wolstein Auditorium. Title: Hierarchical Temporal Memory: How a theory of the neocortex may lead to truly intelligent machines. Jeff Hawkins is a co-founder of Palm, Handspring, and Numenta and the author of On Intelligence. Seating is limited. Register by clicking on the link above.
Roland Posner. Wednesday, 25 March 2009, 4-5pm. 618 Crawford.t Title: Polysemy in Gestures. Roland Posner is Director of the Research Center for Semiotics, Technische Universität Berlin.
Abstract: Emblematic gestures are body movements that carry conventional meanings. These meanings are semantically based either on a body reflex or on the utilization of an artifact. The artifact is presented either by direct embodiment (such as the hand shape imitating a mobile phone in the gesture 'Phone me!') or/and by operating on it (e.g., by holding the hand in this shape at the cheek, as in real phoning). The lecture shows that in normal gestures these sources of meaning can be applied to convey a multiplicity of meanings that are connected by metaphors and metonymies just like in the meanings of verbal expressions.
Kristina Woolsey. Saturday, 14 March 2009, 12-12:45pm. Cleveland Museum of Art. Title: Learning and Teaching From Objects. Kristina Woolsey is adjunct professor of cognitive science at Case Western Reserve University. Her talk is hosted by the Cleveland Museum of Arts and the Baker-Nord Center for the Humanities. For details, see http://cma.org/events/conference.aspx and the flyer. Admission is free but registration is required. Click here to register.
Jessica Gerard. Wednesday, 25 February 2009, 4-5pm. 618 Crawford Hall. Title: The Reading of Multiword Items in L1 and L2: A Corpus Informed Eye-Movement Analysis. Jessica Gerard is Lecturer in the English Department and Coordinator of ESL for SAGES at Case Western Reserve University. Her Ph.D research is in the psycholinguistics of idiom processing in non-native speakers of English.
Abstract: This study contributes to the growing body of formulaic language research indicating that formulaic sequences (e.g., idioms, collocations, metaphors, and other conventionalized multi-word items) facilitate comprehension by reducing processing load (Wray, 2002). Expanding on Underwood et. al. (2004), this study combines corpus analysis and eye-movement data to assess the contribution of formulaicity to the comprehension of a whole, authentic text. Information regarding grammatical, lexical, and contextual conventions for each formulaic item in the text was obtained via the Collins COBUILD Online Corpus and the British National Corpus. Additionally, using an Applied Science Laboratories Eye Tracker, the eye movements of two native speakers and one non-native speaker of English were recorded and the fixations for formulaic sequences were compared. All eye movement data was interpreted in light of Goodman's Transactional model of reading (2003). Specifically, eye movements for each participant were compared across two conditions: 1) a condition comprised of the formulaic sequences in the text and 2) a baseline segment from the text which was free of formulaic items. Paired t-tests were performed for each participant to determine whether or not the eye movement behavior differed significantly in the two conditions. Data analysis indicates that both native and non-native readers of English showed significant differences in the eye movement patterns for the two conditions. However, these significant differences were reversed for the two participant groups. In the case of the native readers, the predictable nature of formulaic sequences facilitated the processing of written text, as evidenced by a significantly lower percentage of words fixated in the formulaic sequences in comparison with the percent of words fixated in the baseline condition. However, for the non-native readers, 1) lack of experience with the formulaic items and 2) their opaque nature appeared to hinder comprehension, resulting in a significantly higher percentage of words fixated in the formulaic condition than in the baseline, non-formulaic condition. This dissertation has implications for the fields of first and second language acquisition, particularly literacy theory and instruction.
David Pincus. Wednesday, 11 February 2009, 4-5pm. 618 Crawford Hall. Title: The Social Brain: the Neurohormones of Attachment and Intersubjectivity. David Pincus, D.M.H., is Director of the MindBrain Consortium at Summa Hospitals in Akron, Assistant Clinical Professor of Psychiatry and Psychology at the Case Western Reserve University School of Medicine, Assistant Professor in Psychiatry at Northeastern Ohio Universities College of Medicine, and Adjunct Professor at the Medical University of South Carolina. He has been inducted as an Honorary Lifetime Member of the American Psychoanalytic Association (APsaA) because of his contributions bridging neuroscience and psychoanalysis. Pincus is a member of the editorial boards of Psychoanalytic Psychology, Contemporary Psychology and Science and Consciousness Review. He is the founder and director of the Cleveland MindBrain Group which convenes on a monthly basis at the Cleveland Psychoanalytic Center. He is also a psychotherapist in private practice in Cleveland Heights and Akron.
Abstract: The neurohormones of the opiod system and oxytocin/vasopresin largely underwrite bonding, attachment, personality development and later adaptation or psychopathology. David Pincus will discuss theoretical and empirical literature connecting early bonding with personality development, ongoing relationship patterns, and tendencies for psychiatric difficulties. The speaker will discuss research he is involved in, including:

(1) an fMRI study of depressed individuals administered oxytocin (looking at depression as a social and phenomenological disconnection syndrome)

(2) a study looking at social responses to friends or romantic partners after intranasal oxytocin administration

(3) a newly approved study of the effect of a synthetic opioid on treatment refractory depression
D. Fox Harrell. Wednesday, 21 January 2009, 4-5pm. 618 Crawford Hall. Title: Imagination, Computation, and Expression: A Cognitive Approach to Digital Media Arts. Fox Harrell is Director of the ICE (Imagination, Computation, and Expression) Laboratory/Studio and Assistant Professor of Digital Media in the School of Literature, Communication, and Culture at the Georgia Institute of Technology. His Ph.D. is in Computer Science and Cognitive Science, from the University of California, San Diego. Website.
Abstract: Fantastic blends of ideas, rich metaphors, social hierarchies, and cultural identities all exemplify the diverse power of imaginative cognition. Harrell's work constructs creative computational systems with bases in imaginative cognition. Such systems include interactive and generative narratives and poetry, games, social identity/networking sites, and, most important, new hybrid forms unanticipated by any of the above. The foundations for his approach are based in cognitive semantics theories of how concepts are generated and mapped to each other (Fauconnier & Turner, 2002; Lakoff, 1987; Lakoff & Johnson, 1980; Lakoff & Turner, 1989), formal approaches to semiotics and cognition from computer science that acknowledge critical perspectives on artificial intelligence and do not attempt to reduce human cognition to computation (Goguen, 1998; Harrell 2005), and cross-cultural and media-theoretic approaches to expressive multimedia narrative, poetry, and other imaginative discourse forms (Gates Jr., 1988; Harrell, 2006, 2007b, 2007c; Murray, 1997). An original key method arising from this framework is that formal representations can be leveraged with understanding a system designer/author's expressive intent and the affordances provided by the system for user interpretation. Core to Harrell's work is the development of theoretical tools that allow authors, programmers, and artists to (1) enable digital media authors/artists to "add meaning to media," i.e. construct ontologies (formal descriptions of knowledge structures) as metadata for their media elements (graphics, animation, text, etc.), (2) generate meaningful text and multimedia discourse compositions dynamically, and (3) blend multimedia structures to generate new content dynamically for use in interactive narratives and related works. This approach enables the creation of digital media technologies within which meaning can be reconfigured and generated on the fly. Examples of recent systems will be discussed.
Capstone Presenters. Wednesday, 10 December, 4-6 pm. 618 Crawford Hall.
Ryan Kulp: Do Interviewer Gestures Influence Recall?
Amanda Dewitt: Gesture Comprehension in Individuals With and Without Asperger's Syndrome.
Rahul Sharma: Effects of Glioma and Similar Deep-Seated Brain Tumors on Cognitive Functioning.
Viyan Udawatta: Perceptions of Mindedness and Moral status: A Cross-Cultural Study.
William Deal. Wednesday, 19 November 2008, 4-5pm. 618 Crawford Hall. Title: Framing the Bodhisattva: Cognitive Semantic Perspectives on Japanese Buddhism. William Deal is the Severance Professor of the History of Religion at Case Western Reserve University. Website.
Abstract: Religious studies scholars have shown increasing interest in the cognitive science of religion, an assemblage of new approaches to the academic study of religion spearheaded by scholars such as Pascal Boyer and Thomas Lawson. Evidence of this interest appeared in the June 2008 issue of the Journal of the American Academy of Religion, which featured an article by Edward Slingerland on the significance of cognitive science to the study of religion. Within the cognitive science of religion, however, there have been few attempts to theorize and apply cognitive semantics to an analysis of religion and religious texts (Slingerland's own research is a prominent exception). My attraction to cognitive semantics derives from my work on issues of interpretation, rhetoric, and ideology in the study of Japanese Buddhist texts. My work to date has primarily applied postmodern methodologies to these Buddhist texts, with little attention given to the cognitive constructs that are in operation in this literature. For reasons I will make clear in my presentation, I no longer find postmodern approaches sufficient. Within cognitive semantics I find the possibility of concepts and theories that can provide a far richer and more robust account of what is occurring in these Japanese Buddhist texts. In short, I seek a way to reconcile issues of embodied cognition with the cultural contexts in which religious discourse is produced, and to do so in a way that takes into consideration the cognitive limitations on what counts as a plausible interpretation. In this colloquium, I apply frame semantics and mental space theory to the Hokke genki ("Miraculous Tales of the Lotus Sutra"), an eleventh century Japanese collection of brief stories extolling the spiritual benefits of the Lotus Sutra, historically one of the most influential Buddhist scriptures in East Asia. I explore how the interpretation of these stories is both cognitively and contextually constrained, and consider how cognitive activity negotiates language and context to produce the Buddhist meanings found in these narratives.
Tarcisio de Arantes Leite and Leland McCleary. Wednesday, 5 November 2008, 4pm. 618 Crawford Hall. Title: Prosody, attentional gesture and segmentation in Brazilian sign language conversation. Tarcisio de Arantes Leite has been admitted as professor of Libras at the Federal University of Santa Catarina and Leland McCleary is professor of modern languages at the University of São Paulo, Brazil. Website.
Abstract: An enduring issue in sign language linguistics based on
naturalistic discourse is knowing how to segment the stream of speech without imposing grammatical categories and relations which may be more appropriate to the oral-language gloss than to the language on its own terms (Baker & Padden 1978). One way to< investigate how the language is segmented "on its own terms" is to tap into the intuitions of native speakers as they project possible turn-completion points in the course of a conversation. Having established that Brazilian sign language (Libras) speakers follow the one-speaker-at-a-time heuristic common for oral languages (Sacks, Schegloff & Jefferson 1978), this presentation will focus on the analysis of how sign language prosody and orientational and indexical gestures (especially eye gaze, body and head orientation, pointing and sign spatialization) contribute to the production of attentional framings (Langacker 2001) toward which conversationalists orient in performing complex turns such as lists and contrasts.
Dimitria Gatzia. Wednesday, 15 October 2008, 4-5pm. 618 Crawford Hall. Title: Color Subjectivity: The Individual Variability problem. Dimitria Gatzia is Assistant Professor in the Department of Philosophy at the University of Akron. Individual website.
Abstract: Studies show that there are widespread intrasubjective and intersubjective color variations among subjects who do not suffer from color deficiencies, i.e., normal subjects. I argue that these variations present difficulties, albeit not the same kind, for both realists and subjectivists about color. This suggests that we ought to rethink the debate about the nature of color. I offer some alternative ways of thinking about the problem of color.
Ana Eliza Barbosa de Oliveira and Bento Carlos Dias da Silva. Wednesday, 15 October 2008, 3-3:30pm. 618 Crawford Hall. Title: "Metaphors and WordNets." Ana Eliza Barbosa de Oliveira is Ph.D Student and Bento Carlos Dias da Silva is Associate Professor in the Department of Modern Languages at Sao Paulo State University (UNESP), Araraquara, Sao Paulo, Brazil.
Antônio S. Abreu and Sarah Barbieri Vieira. Wednesday, 15 October 2008, 3:30-4pm. 618 Crawford Hall. Title: "Projections, culture, and image schemas as metacognitive resources for learning English as a second language."
Abstract 1: "Metaphors and Wordnets."Research in Human Language Technology has proven the need for extensive and complete machine tractable lexical resources for natural language processing (Saint-Dizier & Viegas, 1995; Dale et al., 2000). While the lexical-bottleneck problem seems to be softened to English, Brazilian Portuguese wide range lexicons are not available. To bridge such a gap, our research group in Brazil has been working on the development of a particular sort of lexicon (Dias-da-Silva et al., 2002, 2003, 2006): the Brazilian Portuguese WordNet, based on both Princeton WordNet (Fellbaum, 1998) and EuroWordNet (Vossen, 1998). These lexicon-building projects have consolidated as methodological standards for encoding both (i) robust conceptual atoms and domains that are lexicalized by natural language words and phrases (Levin & Pinker, 1991) and (ii) cross-linguistic lexical and conceptual relations (Miller&Fellbaum, 1991; Vossen, 1998). These two features motivated the study we present at this colloquium: metaphors in wordnets. Metaphor is defined as a cognitive process that co-relates and transposes cognitive structures between Cognitive Domains (Lakoff & Johnson, 1980). By examining conceptual metaphors that guide production and understanding of metaphorical sentences, words, and phrases, the task has been to identify distinct kinds of metaphor (Kövecses, 2002; Croft & Cruse, 2004) and the grammatical types of metaphor instantiation (Sullivan, 2007; Stefanowitsch & Gries, 2006). The mining, analysis, and encoding of conceptual metaphors and their linguistic instantiations are supported by the following cognitive-linguistic and computational-linguistic constructs: Image Schemas (Johnson, 1987), Cognitive Domains (Lakoff & Johnson, 1980; Lakoff, 1987, 1993), Semantic Fields (Leher, 1974; Kittay, 1987), and Frames (Minsky, 1972; Fillmore, 1981). In a nutshell, we follow Alonge&Lönneker (2004), and claim that metaphorical meaning can be represented into wordnets by means of pairs of hierarchically-structured Inter-Lingual-Indexes (CILI) that encode conceptual metaphors. Each CILI in turn clusters pairs of individual language synsets (i.e. individual language synonym sets that represent lexicalized concepts) that manifest the appropriate conceptual metaphors linguistically.
Vito Evola. Wednesday, 30 April 2008, 4-5pm. 618 Crawford Hall. Title: Multimodal Semiotics of Spiritual Experiences: Representing Beliefs, Metaphors, and Actions. Vito Evola is a doctoral student at the University of Palermo, Italy.
Abstract: Traditionally, spiritual experiences have been considered "ineffable," but metaphors pervade the representations of certain concepts of the transcendental in an attempt to talk about such abstract ideas. Whether it be during the description of a vision or simply talking about morality, people use conceptual metaphors to reason and talk about these concepts. Many representations of God, spirits, or the afterlife are culturally based, but whereas some may differ based on individual experiences, others seem to have a more universal character. From a phenomenological point of view, it seems that the descriptions are contingent and not necessary, that is, the language a believer is exposed to may influence, but not condition a priori, his or her own spiritual experience as Constructivists have thought. People's views about themselves and the world around them are deeply rooted in their conceptual systems, which are created by their experiences and their bodily interactions with the world, whether it's having to do with gravity in the case of UP and DOWN, or what our individual and social concepts are. When people talk about religious and spiritual concepts, they are revealing a great deal about their world and themselves and the way they interact with it. Concepts dealing with people's system of beliefs are very "meaningful" for the individual, and the more entrenched a frame of mind is, the less plastic it is, a fact confirmed by the neurosciences, which claim that it is difficult to break down and reconstruct certain synaptic structures of the brain. How do today's common "faithful" relate to certain metaphors about spiritual concepts transmitted by their faiths? What do these metaphors say about the individuals' concepts of themselves and their world? I will explore some of my own conclusions concerning conceptual metaphors and figurative language collected in various sacred texts and during a series of interviews of religious people with different backgrounds of religious systems. The data include linguistic expressions as well as gesture. Moreover, the interviewees were asked to draw on paper certain experiences of religious nature and then to describe their pictures. My investigation will try to shed new light on the phenomenology of religious experiences and personhood, using cognitive linguistics as a prime tool of analysis.
Savin SAGES Lecture. Michael Schoop. Monday, 7 April 2008, 4pm. Amasa Stone Chapel. Title: Teaching Imagination in the Age of Digital Experience.
Eve Sweetser. Case TV Recording. Wednesday, 26 March 2008. 4-5pm. 9 Crawford Hall (Inamori Center). ACES Distinguished Lecturer. Reception to follow at 5:15pm in 111 Crawford, the SAGES Seminar Room. Title: Viewpoint and perspective in language and gesture. Website. Eve Sweetser is Professor of Linguistics and former director of the Cognitive Science program at UC Berkeley.
Abstract: Viewpoint permeates human cognition and communication —predictably, since we never have experience of the world except as a viewpoint-equipped embodied self among other viewpointed embodied selves. Examination of some of the areas where perspective is known to be central—such as linguistic deixis (Hanks 1990), or gestural pointing (Kita 2003)—has helped motivate researchers to examine the much broader presence of perspectival phenomena in language and bimodal communication. Signed language data—necessarily embodying portrayed viewpoints in ways which spoken language does not (Dudis 2003, 2008)—has also helped spoken language researchers to notice parallel phenomena in their data. In this presentation, I will examine multimodal viewpoint in linguistic and gestural data, and will go on to suggest that we should in general be thinking of viewpoint as an intersubjective phenomenon rather than a unitary first-person phenomenon. Data from all the relevant sources come together to push us towards a theory which includes mutual awareness of viewpoints between participants—and incorporation of addressees' and spectators' (and readers' [see Verhagen 2005, Tobin 2008]) perceived viewpoints into the cognitive perspectives of speakers, narrators and writers. Intersubjective viewpoint contruction is important at every level, from construal of local physical spatial affordances to literary narrative.
Mark Johnson. Tuesday, 18 March 2008. 4-5pm. 9 Crawford Hall (Inamori Center). Title: Natural Sources of Morality. Website. Mark L. Johnson is Knight Professor of Liberal Arts and Sciences at the University of Oregon.
Abstract: Our moral values are shaped by the nature of our interactions with our physical, social, and cultural environments. They are born in our flesh, not handed down from some transcendent source. Moral reasoning is a form of ongoing problem solving that is tied to the bodily origins of our values. Our reason is both emotional and imaginative. Consequently, moral deliberation is akin to the creation of art. To appreciate this analogy, we have to understand the bodily and neural bases of aesthetics. The result is a moral pluralism, not a relativism or subjectivism.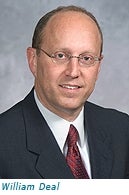 Symposium on Morality and Mind: Ethics at the Crossroads of Culture and Science. Friday, 29 February 2008. 8:30am-6pm. George S. Dively Building, Room 214. See the Case News Center Story. Speakers: Pascal Boyer (Department of Anthropology, Washington University in St. Louis), John Doris (Department of Philosophy, Washington University in St. Louis), Jesse Prinz (Department of Philosophy, University of North Carolina at Chapel Hill), Stephen Stich (Department of Philosophy, Rutgers University), Chris Meyers (Department of Philosophy and Religion, University of Southern Mississippi). Abstract: Recent research in cognitive science challenges ethical perspectives founded on the assumption that rationality is key to moral knowledge or that morality is the product of divine revelation. Bedrock moral concepts like free will, rights, and moral agency also have been questioned. In light of such critiques, is the study of ethics best understood as a humanities discipline or as the science of morality? Is ethics an issues of moral philosophy and religious reflection or is it an issue in cognitive science and evolutionary biology? Is ethics primarily informed by nature or by culture? Or is ethics informed by both?
The Project on Ethics and Cognitive Science at Case Western Reserve University, in conjunction with the Departments of Cognitive Science, Philosophy, and Religious Studies, will explore junctions and disjunctions between ethics, culture, and cognitive science in a daylong symposium titled "Morality and Mind: Ethics ad the Crossroads of Culture and Science."
Organizers: William Deal (Religious Studies), Anthony Jack (Cognitive Science), and Sara Waller (Philosophy). The symposium is free and open to all faculty, staff, and students, but reservations are required. Reservations can be made at http://morality-and-mind.eventbrite.com. Friday, February 29, 2008
8:30-9:00. Continental Breakfast provided in the Dively Building
9:00-10:15. Dr. Jesse Prinz (introduced by William Deal)
"How Do Emotions Relate to Morality? A Review of Competing Models." There is a growing body of evidence that emotions occur when people make moral judgments. This fact alone, however, is consistent with a variety of processing models. Emotions might be the effects of moral judgment, or the causes of moral judgments, or components. Emotions might be involved in all moral judgments, or just some (a dual process theory). I argue that emotions are components of moral judgments and against dual processing theory. I also consider competing "philosophical models", i.e., metaethcial theories of the role that emotions play in morality. I present empirical evidence of a "response-dependent" view as opposed to an "error theory" or "emotivism."
10:30-11:45. Dr. John Doris (introduced by Anthony Jack).
"On Reflection ( . . . more or less)." In philosophy, persons are often distinguished by a propensity for reflection -- a conscious and concerted mentation effecting control of behavior. In psychology, research on unconscious processing suggests that this philosophical conception of persons is unrealistic; ethically significant human behavior is very often beyond reflective control. A psychologically lifelike conception of persons will therefore de-emphasize reflective control; instead, the human ethical distinctiveness marked with such philosophical honorifics as "person," "agency," "practical rationality," and "the self" is found in the collaboratively developed rationalizing explanations of behavior by which humans living in groups regulate their lives.
12:00-1:00. Lunch provided in the Dively Building.
1:00-2:15. Dr. Pascal Boyer (introduced by Anthony Jack)
"Imagination as constraint: Mental Time-Travel & Moral Psychology." What is the function of our capacity for episodic memory, or 'mental time-travel'? Evolutionary considerations suggest that vivid memory but also imaginative foresight may be crucial cognitive devices for human agents, otherwise drawn towards impulsive, myopic opportunism. This model of evolved self-restraint casts doubt on the psychological reality and unity of a moral psychology.
2:30-3:45. Dr. Stephen Stich (introduced by Sara Waller).
"The Definition of Morality." Debates about the definition of 'moral judgment' and 'moral rule' have a venerable history in philosophy. In addition to debating the merits of various proposed definitions, philosophers have also disagreed about what the definition is supposed to do: What counts as getting the definition right? One proposal is that moral rules or moral judgments are a psychological natural kind, and that the correct definition should specify the essential features of this kind. Recently, a number of philosophers and psychologists have suggested that research using the moral / conventional task, first introduced by Elliot Turiel, has uncovered some of the essential properties of this natural kind. If the empirical generalizations drawn from this work were correct, it would be reasonable to conclude that we have indeed discovered the essence of morality. However, a growing body of evidence indicates that those generalizations are not correct, and thus that the moral / conventional task tells us nothing of interest about the definition of morality. So, I will argue, we still do not have good answer to the question "How should 'morality' be defined?" But with the explosion of interest in empirically informed moral psychology in recent years, the issue has taken on added importance. Indeed, some of the most heated debates in empirical moral psychology are actually debates over the definition of morality.
4:00-5:00. Discussion: Dr. Chris Meyers (introduced by Sara Waller).
5:00-6:00. Symposium Reception in the Dively Building.
David Quinto-Pozos. Friday, 8 February 2008. 4-5pm. 618 Crawford Hall. Title: Depicting animacy in American Sign Language: Examining gestural and linguistic strategies. University of Illinois at Urbana-Champaign
Abstract: Perhaps one of the most obvious facets of signed languages to the non-signer is the manner in which signers use their bodies in mimetic ways to depict the actions of characters while also producing signs and other linguistic structures that are not understandable to a naïve language user. So, a signer of American Sign Language (ASL) may commonly utilize her head and face, upper torso, and hands/arms to depict corresponding parts of animate objects and certain actions of those animate beings. I refer to this method for communicating the actions of an animate referent as constructed action (following Metzger 1995), although it has also been labeled—throughout various literatures—using other terms such as character-viewpoint, demonstrations, and reported action. Some authors (e.g., Liddell & Metzger, 1998) claim that constructed action is gestural in nature, whereas other writers have described such meaningful articulations within ASL as linguistic devices at the lexical and the sentential levels of structure (e.g., Supalla 1982, 1990, 2003; Lillo-Martin, 1995; Kegl, 1985, Padden 1990). In this presentation, I will discuss data from several studies of constructed action in signed language. In particular, I will use examples of constructed action production, judgments of such productions, and investigations of constructed action across different ASL registers and different sign languages to provide a picture of how and why signers depict animacy by using this strategy. In the presentation I will also present data that speak to the following points: 1) constructed action does not seem to pattern in some traditional linguistic ways, 2) for many signers, constructed action can be considered to be an obligatory mechanism for the description of animate objects, and 3) constructed action can alternate and co-occur with linguistic strategies for depicting or describing animate objects. The points discussed in this presentation raise various questions about this communicative device. For instance, why might this strategy for meaning communication be a necessary part of a signed utterance even though it lacks some traditional linguistic properties? Are there other ways that signers can communicate similar information about animate objects without utilizing constructed action? Might there be constraints that govern the production of constructed action? Finally, how can work on co-speech gesture inform studies of constructed action within the signed modality (and vice-versa)?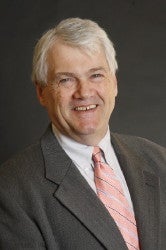 Peter Whitehouse. Monday, 4 February 2008. 4-5pm. 618 Crawford Hall. Title: The Myth of Alzheimer's: lessons in applied cognitive science. Website. Peter J. Whitehouse, MD, PhD is Professor of Neurology and founding member of the Department of Cognitive Science at Case Western Reserve University, staff at University Hospitals Case Medical Center, and Director of Adult Learning at The Intergenerational School Professor of Cognitive Science.
Abstract: "Discovering a disease, taking a history, and making a diagnosis" are all cognitive processes undertaken by physicians. Put differently these process become "inventing a disease, sharing an illness experience, and applying a social label." In this talk I will relate the story of an idea which became a book, The Myth of Alzheimer's: What You Aren't Being Told About Today's Most Dreaded Diagnosis, coauthored with Danny George. Alzheimer's is a label constructed 100 years ago which provokes fear and dread in individuals and health policy makers alike. Whereas the phenomenology of age associated cognitive decline is real, of course, and does potentially create suffering, Alzheimer's is not one single condition but rather a variety of biological processes that start early in life. Alzheimerization of the brain is probably another name for aging processes. Hence the dominant story that Alzheimer's is one disease, different from aging, which can ultimately fixed with sufficient investment in reductionistic scientific approaches is wrong. Exploring the myth should lead to different and more hopeful ways of conceptionalizing cognitive aging and of meeting its challenges. For example, a sense of purpose, community engagement and legacy is critical to cognitive well-being as we age. The Intergenerational School, founded with my wife, Catherine, another cognitive scientist, will be used to illustrate these ideas. In the broad sense of cognitive science developed here at Case, we will explore the historical, cultural and ethical, as well as scientific and clinical, aspects of the myth of Alzheimer's.
Gaurav Patel. Wednesday, 23 January 2008. 4-5pm. 618 Crawford Hall. Title: Attention networks in the macaque monkey. Gaurav Patel has just defended his Neuroscience PhD as part of the MD/PhD program at Washington University in St Louis. His research, conducted in collaboration with the laboratories of Maurizio Corbetta and Larry Snyder, uses fMRI of awake behaving monkeys to look at the relationships between human and monkey functional brain anatomy.
Abstract: We have performed a series of experiments using fMRI in awake behaving macaques to characterize the cortical networks underlying visual processing and attention. These experiments have revealed several previously unknown topographic and functional properties of the visual attention system in macaques, and also indicate that there may be substantial differences with humans.
Daniel Casasanto. Thursday, 17 January 2008. 4-5pm. 618 Crawford Hall. Title: Meaning & Motor Action: The role of motor experience in concept formation. Website. Daniel Casasanto is an NRSA postdoctoral fellow in the department of psychology at Stanford University and Ph.D. in Brain & Cognitive Sciences, MIT, 2005.
Abstract: How do people transform experience into knowledge? This talk reviews a series of studies testing the hypothesis that our physical experiences in perception and motor action contribute to the construction of even our most abstract thoughts (e.g., thoughts about value, time, happiness, etc.) These studies begin to distinguish the contributions of linguistic experience, cultural experience, and perceptuo-motor experience to the formation of concepts and word meanings. Some experiments show that people who talk differently think differently; others show influences of non-linguistic cultural practices on conceptual structure; others show that people with different bodies, who interact with their environments in systematically different ways, form dramatically different abstract concepts. These demonstrations of linguistic relativity, cultural relativity, and what I will call 'bodily relativity' highlight the diversity of the human conceptual repertoire, but also point to universals in the processes of concept formation.
Suzy Scherf. Monday, 14 January 2008. 4-5pm. 618 Crawford Hall. Title: Faces on the Brain: Developing the Neural Basis of Category-Specific Representations. Website. Suzy Scherf is Post-Doctoral Fellow in the Cognitive Neuroscience Laboratory at Carnegie Mellon University and Ph.D., Developmental Psychology, University of Pittsburgh, 2003.
Abstract: In adults, the ventral visual cortex is organized in a category-selective map with particular stimulus categories (e.g., faces, places, objects) eliciting distinct patterns of cortical activation. This functional organization supports fast and efficient recognition of visual objects, and particularly faces, and represents an ideal system in which to study developmental changes in brain-behavior correspondences. I will describe several behavioral, functional and structural neuroimaging studies that demonstrate how the location and selectivity of face-related cortex is uniquely developmentally delayed into adolescence, while place- and object-related cortex matures in childhood. Furthermore, the nature of the computations performed within face-related cortex do not mature until early adulthood. This delay in the functional specialization of face-related regions co-occurs with the maturation of face and emotion recognition skills and late developing structural changes in white matter tracts that connect regions in the broader face-processing network. I have used this same approach to understand atypical brain development in developmental disorders in which visuoperceptual processes appear to be disrupted. For example, face-processing deficits are some of the most widely cited symptoms in autism. I will also describe a series of parallel studies in children with autism, which demonstrate that there is a selective abnormality in the development of face-related cortex. This abnormal pattern of brain development may reflect atypical development of very basic visuoperceptual processing skills in autism that are especially disruptive for face processing. This research reveals important mechanisms by which brain-behavior correspondences change developmentally and may identify vulnerable developmental periods in which targeted intervention programs could have more success for individuals with developmental disorders.
Rick Grush. Thursday, 10 January 2008. 4-5pm. 618 Crawford Hall. Title: Is it now? Some explorations of the metaphysics of the mind and the semantics of indexicals. Website. Rick Grush is Professor of Philosophy and of the Interdisciplinary Ph.D. program in Cognitive Science at UC San Diego. He specializes in theoretical cognitive neuroscience, philosophy of mind, and philosophy of language.
Abstract: Cognitive semanticists seek to explain linguistic meaning in terms of relations between linguistic items and cognitive representations, as opposed to relations between linguistic items and states and objects in the world. On this approach, indexicals such as 'I', 'here', and 'now' can seem to be straight forward, but in fact the opposite is the case. Exactly what a language user is representing, and how she is representing it, when using or interpreting such expressions is subtle and surprising. I will approach this issue from an oblique angle, by exploring the nature of the subjective agent (the putative referent of 'I'), and its relation to time and space, the 'here' and 'now'. In particular, I will ask the simple question: Where (and when) is the speaker?
Edward Hubbard. Friday, 4 January 2008. 4-5pm. 618 Crawford Hall. Title: Neural Mechanisms Underlying Mappings between Number and Space. Website. Edward Hubbard is NUMBRA Post-Doctoral Fellow at the INSERM-CEA Cognitive Neuroimaging unit and Ph.D. Psychology and Cognitive Science, UC San Diego.
Abstract: Various studies have suggested that spatial metaphors are often used to structure cognitive representations. One such metaphor is the "mental number line," in which small numbers are mapped to the left side of space, and large to the right. We have previously suggested that this mapping arises through a process of "neuronal recycling" of pre-existing mechanisms involved in numerical and spatial abilities (Hubbard et al., 2005; in press). In our first test of this hypothesis, we used fMRI to measure BOLD signal change while subjects judged the parity status of a number. We found that parietal regions involved in shifts of attention and eye movements were differentially activated depending on the magnitude of the number; the left hemisphere region was more active for large numbers compared to small numbers, while the corresponding right hemisphere region was more active for small numbers compared to large numbers (Hubbard et al., submitted). In a second set of fMRI studies, we used three tasks—mental arithmetic, a multisensory localizer, and saccades—to further explore homologies between human and macaque parietal regions, and test their roles in mental arithmetic. Our results demonstrate a partial overlap between calculation and multisensory regions bilaterally, with overlap between calculation and saccade related regions in parietal cortex and frontal eye fields. Correlation analyses within these regions demonstrate that this overlap extends to the pattern of activations across voxels (Hubbard et al., in prep). In a third experiment, we used event-related potentials to demonstrate that processing of non-informative numerical cues lead to attention-related ERP components similar to those elicited by arrow cues (Ranzini et al., in prep). Taken together, these results support the hypothesis that similar brain circuits are involved in processing of numerical and spatial processing in numerate adult human subjects. Building on these results, I will discuss future studies exploring the role of space in the acquisition of basic mathematics, the role of these same neural circuits in number-space synesthesia, and in structuring higher-order mathematical representations, such as in algebra or calculus. Finally, I will discuss how these methods can be applied to elucidate the role of space in structuring other, non-numerical, cognitive representations.
Charles Burroughs. Wednesday, 28 November 2007. 4-5pm. 618 Crawford Hall. Title: "Constructions of Knowledge and the Organization of Consciousness: Architecture and Cognition in a Time of Transition." Website. Charles Burroughs is the Elsie B. Smith Professor of Liberal Arts and Professor of Art History and Art at Case Western Reserve University.
Abstract: Cognition occurs in an environment. In certain cultural milieus, cognition occurs through the environment, sometimes through an environment expressly shaped or enhanced to cue recollection and to structure perception. What happens when humans are confronted with a milieu in which familiar cues and signs are missing, or undergo change? That is, when a means and medium for cognition suddenly becomes the object of the effort to understand the physical milieu, to organize perception and response? In the early Italian Renaissance, the ordering of the environment in a radically new way was closely bound up with the ordering of vision itself, and with the appeal to various strategies for making sense of the phenomenal world. At the same time, the separation of the observer from the observed and experienced scene was implicit in many cultural productions, and at times given more or less explicit articulation. "Cognition of," perhaps, rather than "cognition in." I will present an extreme case of architectural/environmental transformation, suggesting what may have been at stake for contemporaries, and inviting the members of the colloquium—who all have very different disciplinary perspectives from mine—to reflect on the implications in terms of models or theories of cognition.
Roy Ritzmann. Wednesday, 14 November 2007. 4-5pm. 618 Crawford Hall. Title: How do Insects and Insect Inspired Robots Deal with Barriers? Website. Roy Ritzmann is Professor of Biology and Professor of Neurosciences at Case Western Reserve University.
Abstract: The ability of animals to negotiate unpredicted barriers in natural terrain makes them attractive models for robotic design. Animals evaluate objects in their path using sensors on their head then use that information to formulate commands that alter movement. In order to understand this process in insects, we employ a range of behavioral and neurobiological studies directed at both thoracic local control circuits and brain centers. Behavioral studies indicate that cockroaches use antennae to investigate objects in their path. For example, if the antennae contact a shelf from the top, the insect will climb over, while contact from the bottom will cause it to tunnel under the barrier. Turning movements can be evoked in cockroaches tethered over a lightly oiled glass plate. Pushing on one antenna generates turning movements that switch from symmetrical left-right leg movements to asymmetrical actions. In particular, the leg on the inside of the turn changes from rearward extension during stance to lateral extension during swing. Associated with this alteration is an increase in distal motor activity, reduction of proximal activity and changes in relative timing of joint extension. Lesion studies suggest that a region of the insect brain called the Central Complex (CC) uses antennal and other sensory information to generate appropriate descending commands. We, therefore, investigated responses of CC units to mechanical stimulation of antennae. Using multi-channel recording techniques, we described a large population of multi-sensory antennal sensitive neurons in the CC. Velocity is encoded in most of these units and about one third of them are biased to one antenna. Most of these units are also sensitive to visual stimulation.
Leland McCleary (Department of Modern Languages) &
Evani Viotti (Department of Linguistics) at the University of São Paolo. Wednesday, 7 November 2007, 4-5pm. 618 Crawford Hall. Title: Verbal and gestural contributions to narrative structure in a Brazilian Sign Language narrative.
Abstract: Building on the concepts of real-space blends (Liddell 2003) and body partitioning (Dudis 2004) in American Sign Language, we have been looking at how verbal and gestural elements in Brazilian Sign Language combine to produce narrative discourse, with its overlays of narrative, metanarrative and paranarrative blends (McNeill 1992; Oakley 1998). In sign language linguistics, maintaining the distinction between the verbal and the gestural has traditionally been an issue of theoretical import in the effort to establish sign languages as natural languages. Liddell first showed how the rich use of the body-in-space in sign languages can solve linguistic problems using a different mix of verbal and gestural elements than has traditionally been thought of as falling within language proper. This study uses these insights to analyze an area of language use in sign language which has already been the site for attempts at rapprochement between the verbal and the expressive verbal and gestural envelope of performance in oral languages: narrative structure. In narrative, a matrix of multiple voices, thematic sources and points of view is built up and maintained through not only verbal but also performatic shifts which mark off distinct frames of time, setting and interpretation. Our analysis of a pear story told in Brazilian Sign Language investigates how the narrator manages these shifts in a seamless stream of sign and gesture.
Richard Boyatzis. Monday, 29 October 2007, 4-5pm. 618 Crawford Hall. Title: "Resonant Leadership: Creating Sustainable Leaders Through Mindfulness, Hope and Compassion." Website. Richard Boyatzis is professor of organizational behavior and psychology at Case Western Reserve University.
Abstract: Great leaders move us. They move us through a basic human process—our emotions. Although they talk of strategy and competition, the great leaders establish a deep emotional connection with others called resonance. They are literally, in tune with others around them. Their own levels of emotional intelligence allow them to create and nurture these resonant relationships. They use their EI as a path to resonant leadership through mindfulness, hope and compassion. But these are also the experiences essential to renewal of the human organism at the neurological, hormonal, emotional, and behavioral levels. Based on decades of research into emotional intelligence competencies and longitudinal studies in their development, Professor Richard Boyatzis will lead the audience through examples of what resonance looks and feels like, as well as ideas as to develop someone's "resonant leadership" capability, their emotional intelligence, and the experiences of mindfulness, hope, and compassion. This session will address the following:
(1) The experience of "resonant leadership" in an organization, the role of emotional intelligence, mindfulness, hope and compassion. (2) Understanding the cycle of stress/sacrifice and renewal at the neural and behavioral levels. (3) A process for developing sustainable improvement on EI and resonant leadership. (4) How to coach others to develop EI, resonant leadership, mindfulness, hope and compassion. (Some readings of possible interest:
Boyatzis and McKee, Resonant Leadership: Renewing Yourself and Connecting with Others Through Mindfulness, Hope and Compassion, Harvard Business School Press, 2005; the August 2006 special issue of the Journal of Management Development on Intentional Change Theory from a Complexity Perspective.)
Alberto Vazquez. Wednesday, 24 October 2007, 4-5pm. 618 Crawford Hall. Title: "Experimental Considerations for Cognitive-based fMRI Studies."
Abstract: Functional MRI (fMRI) has had a tremendous impact in studies of brain function. As fMRI continues to mature, its use is quickly moving beyond the mapping of brain function. For example, fMRI could be used (and has been used) to compare brain functions between different populations, and to determine temporal connections between brain areas, to name a few. However, making these inferences from fMRI signals requires experimental designs that consider its physiological contributions in order to avoid confounding factors. This talk will discuss the physiological basis of the fMRI signal as well as contributions to its variability. Experimental designs that exploit the information embedded in the fMRI signal will also be discussed.
Francis Steen. Wednesday, 17 October 2007, 4-5pm. 618 Crawford Hall. Title: "Incorporating Consciousness: A Cognitive Model of the Mind's Display Layer." Website. Francis Steen is assistant professor of communication studies at UCLA.
Abstract: Cognitive science has largely avoided the topic of consciousness, or attempted to explain it away, arguing we can understand core mental functions without taking it into account. It is not obvious that this is a plausible assumption. Consciousness has the hallmarks of a complex adaptive structure, and it is not likely that it serves no significant biological function. In this talk, I'll go over some of the historical reasons the computational model of mind had no use for consciousness, argue we have been led astray, and propose that consciousness may in fact be playing a vital computational role. The project of integrating consciousness into the causal chains of sensory and conceptual inferences—the so-called "easy problem"—has a series of interesting consequences, theoretical as well as practical. Our understanding of bodily self-regulation, sensory perception and object recognition, imagination, language, and communication technologies are all affected. I'll try to show that even a flawed theory of consciousness is an improvement on the current situation, and develop some strands of what promises to be a rich field for research.
Daniela Calvetti. Wednesday, 10 October 2007, 4-5pm. 618 Crawford Hall. Title: "Food For Thought: Sweet or Sour?" Daniela Calvetti is Professor of Mathematics at Case Western Reserve University. Website
Abstract: The discussion about what fuels neuronal activity has been vibrant for a few decades. The prevailing hypothesis of the primacy of glucose as the preferred substrate for neurons started being questioned a little over a decade ago after a discrepancy found via quantitative imaging techniques, eventually leading to the formulation of the hypothesis that hungry neurons indeed prefer lactate. The difficulty in obtaining direct measurements of metabolites and intermediate concentrations during neuronal activity has kept the debate of whether neurons have a sweet or sour taste alive. In the search for an answer, the role of astrocytes during neuronal activity has been upgraded, and the interactions between neurons and glia cells have been studied in more depth. In this talk we introduce a multicompartment mathematical model of the astroglia-neuron cellular complex and a methodology which allows its utilization to study brain energy metabolism. We will present the results of preliminary investigations with our model in the light of the existing hypotheses, and discuss extensions of this methodological approach to quantitative imaging of brain activity.
Wolfgang Wildgen. Wednesday, 3 October 2007, 4-5pm. 618 Crawford Hall. Title: "Evolution and Discourse ." Guest Professor, Linguist, University of Bremen, Germany.Website 1. Website 2.
Abstract: The evolution of language has two sides corresponding to different semiotic aspects of linguistic signs: the social / referential meaning and the organization of signs in words/sentences/discourse. The first aspect is linked to the evolution of significance ("prégnance") and René Thom has linked it to basic features of light (visual perception) and to evolutionary significance (survival values). The second aspect is of a pragmatic nature. Out of behavioral patterns, cultural techniques, rituals etc., discourse features emerge and open the way for complex linguistic competences. The theoretical preconditions for these two major evolutionary forces are discussed and their relevance for the explanation of modern linguistic competences is exemplified. The consequences for an evolutionary theory of language and grammar are drawn.
Ethics & Cognition. Wednesday, 12 September 2007. 4-5pm. 618 Crawford Hall. Presenters include Sara Waller, Anthony Jack, William Deal, and Per Aage Brandt. Abstracts
Jay Alexander. Wednesday, 5 September 2007. 4-5pm. 618 Crawford Hall. Title: "Blending and Mathematics." Alexander's Website. The Blending Webiste is at http://blending.stanford.edu. Jay Alexander is Levi Kerr Professor of Mathematics and Cognitive Science and Chair of Mathematics at Case Western Reserve University.
Abstract: A number of cognitive scientists—Mark Turner, Gilles Fauconnier, and others—have emphasized the role that cognitive blending plays in human cognition. George Lakoff and Raphael Núñez have stated, "Many of the most important ideas in mathematics are ... conceptual blends." Mathematics is rigorously deductive, formally based on a few axioms and constructions. As such, it could easily become sterile, but in fact it is an incredibly rich and fecund discipline. I posit that one reason is that it rather explicitly incorporates cognitive constructions in its formal structure. I would like to support this thesis, both by explaining how blending has been incorporated into the methodology of mathematics and presenting some case studies.
Michele Feist. Thursday, 30 August 2007. 3-4pm. 618 Crawford. Title: "Inside in and on." Website. Michele Feist is Assistant Professor of Cognitive Science at the Institute of Cognitive Science at the University of Louisiana, Lafayette. Pdf of background reading.

Abstract: What do we pay attention to when we talk about space? At first blush, spatial relational terms appear simple, clear, and obvious. Research into their use and meanings, however, suggests that they are semantically quite complex, encoding geometric, functional, and qualitative physical aspects of the scenes they describe. In this talk, I will consider two kinds of evidence for these three aspects of spatial relational meaning with respect to topological spatial terms: psycholinguistic evidence (within English), and cross-linguistic evidence. I will conclude that the use of these terms is in fact influenced by geometric, functional, and qualitative physical aspects of spatial scenes, suggesting that our representations of topological spatial meaning must be similarly complex.

Lev Gonick. Wednesday, 9 May 2007. 4-5pm. 9 Crawford Hall (on the floor below SAGES café). Title: "Considerations of Learning Experiences and Cognition in the 3D Virtual World—or where Cog Sci meets the Next Big Platform from the Tech World." Lev Gonick is Vice-President for Information Technology and Adjunct Professor of Information Sciences at Case Western Reserve University. In addition to numerous national titles and appointments, he holds a Ph.D. in International Political Economy from York University in Ontario, Canada. Bio. Bytes from Lev.

Mathew McCubbins. Thursday, 26 April 2007. 4-5pm. 9 Crawford Hall (on the floor below SAGES café). Title: "The Possibility of Deliberation." McCubbins is Distinguished Professor and Chancellor's Associates Chair in the Department of Political Science at UC San Diego, Adjunct Professor of Law at the University of San Diego School of Law, and Visiting Professor of Law at the University of Southern California. He is a Fellow of the American Academy of Arts and Sciences. Website.

Abstract: Is deliberation possible? This talk will survey experiments on reason, social cognition, communicaton, persuasion, and agreement to propose a model of decision and a theory of the possibility of deliberation.
Edward Slingerland, Wednesday, 11 April 2007. 4-5pm. 618 Crawford Hall. Title: "Thinking with the Body: Somatic Marking and Blending Jujitsu in Early China." Edward Slingerland is Associate Professor of Asian Studies and Canada Research Chair in Chinese Thought and Embodied Cognition at the University of British Columbia. He received a B.A. from Stanford in Asian Languages (Chinese), an M.A. from UC Berkeley in East Asian Languages (classical Chinese), and a Ph.D. in Religious Studies from Stanford University. His research specialties and teaching interests include Warring States Chinese thought, cognitive linguistics and conceptual metaphor theory, cognitive science and behavioral neuroscience, evolutionary psychology, methodologies for comparative religion and philosophy, virtue ethics, and the classical Chinese language. pdf of slideshow to accompany the talk. Website. Background Reading: "Conceptual Blending, Somatic Marking, and Normativity: A Case Example from Ancient China."

Abstract: This talk will draw upon blending theory and Antonio Damasio's concept of "somatic marking" to analyze samples of philosophical argumentation in 4th B.C.E. China. Themes will include how blends are used to recruit somatic markers and thereby influence normative judgments, how extremely complex multiple-scope blends can be built up in the course of verbal exchanges, and how the normative implications of multiple-scope blends can be quickly and skillfully altered by the introduction of novel spaces.

Abstract: Our research is on the design of visual thinking environments for acting responsibly in organizational settings. I will discuss two examples of visual thinking environments we are developing, and will demonstrate a software system we have created for one of them. In the first example, the actor is understood as being located in a situation and experiencing forces that shape her possibilities for action. Representations in this environment depict the experience of being embodied and confronting the problem of self and other. In the second example, the actor is understood as intervening in a situation and encountering a social structure that is stretched across time and space. Representations in this environment depict her perceptions of the elements and relationships causing the social structure to be produced and reproduced. The software I will demonstrate is based on the second example and is named Theory Garden.
Lawrence Zbikowski. Wednesday, 7 February 2007. 4-5pm. 9 Crawford Hall. Title: "Music, Gesture, and Musical Grammar." Lawrence Zbikowski is Associate Professor of Music, University of Chicago. Website: http://humanities.uchicago.edu/faculty/zbikowski/.

Abstract: Musicians have long made recourse to the notion of gesture when they want to evoke the kinesthetic and expressive part of musical experience. In my presentation I explore this notion in a slightly more systematic fashion by drawing on recent work by David McNeill and Susan Goldin-Meadow on the gesture that accompanies language. In brief, this work shows that the gestures that accompany our speech reflect a mode of thought that is independent from but coordinated with language. Through an analysis of Jerome Kern's "The Way You Look Tonight" I show that musical gestures can play a role analogous to the gestures that accompany speech. This finding in turn suggests how a construction grammar for music might be developed, something I sketch in the concluding portion of my presentation.
Benjamin Bergen. Wednesday, 24 January 2007. 4-5pm. 618 Crawford Hall. Title: "Mental Simulation and Grammar." Benjamin Bergen is Associate Professor of Linguistics and Cognitive Science, University of Hawai'i at Manoa. Website: http://www2.hawaii.edu/~bergen/.

Abstract: Converging evidence from text analysis, behavioral experimentation and brain imaging suggests that in understanding language, comprehenders construct mental simulations - mental imagery - of motor and perceptual components of described scenes. For instance, processing a sentence like 'Jenny hurled the water balloon at her little brother' might drive understanders to mentally simulate the motor action of throwing a water balloon, including the required handshape, amount of pressure applied by the hand, and trajectory of the arm. Or they might simulate visual components of the scene - a water balloon being thrown, flying through the air, or making contact with a face; this visual imagery can take place from any of a number of perspectives - that of the thrower, of the throwee, or an outside viewpoint. In this presentation, I will present evidence that grammar plays a role in configuring how mental simulations enacted by understanders take place. First, we'll investigate how grammatical aspect ('Jenny has hurled the water balloon' versus 'Jenny is hurling the water balloon') affects the degree of detail with which a motor image is constructed. Second, we'll look at how grammatical person ('you' versus 'Jenny') affects the perspective adopted in visual simulation. And finally, we'll look at how word order (Subject-Verb-Object as in English versus Subject-Object-Verb as in Japanese) affects the timecourse of mental simulation of described components of a scene.
Sarah Shomstein. Tuesday, 23 January 2007. 4:15-5:15pm, 618 Crawford Hall. Title: "Mechanisms of Selective Attention in Human Cortex." Sarah Shomstein is Postdoctoral Research Associate, Carnegie Mellon University, and Ph.D., Psychological and Brain Sciences, Johns Hopkins University, 2003. Website: http://www.psy.cmu.edu/~shomstein/.
Abstract: Attention is the cognitive process by which behaviorally relevant information is selected in accordance with the current goal of the organism. After several decades of behavioral research, the neural substrate of attentional selection remains elusive. I will present evidence suggesting that attention is a flexible mechanism that selects information from the environment based on different properties—spatial locations and objects that occupy them— that are modality-independent. I will discuss how these types of attentional mechanisms are instantiated in the human cortex by presenting several fMRI experiments demonstrating that (a) independent of what the basis of selection is, attended information benefits perceptually and (b) that posterior parietal cortex is the possible neural substrate of attentional control. In addition, I will present series of experiments, conducted with patients who have sustained damage to parietal cortex, that examine whether specific regions of the cortex are necessary or sufficient for attentional selection. This research uncovers the neural substrate of attentional control, and addresses the importance of employing multiple methodologies, thus further constraining theories of attentional selection.
Osamu Fujimura. Wednesday, 17 January 2007. 4-5pm. 618 Crawford Hall. Title: "Symbolic representation in language and biology." Dr. Fujimura is Professor Emeritus, Ohio State University. He established and directed the Research Institute of Logopedics and Phoniatrics at the University of Tokyo. In 1965, he led the speech section of the Acoustical Society of Japan, receiving its Award for Distinguished Service in 1999. He collaborated for four years with the research laboratory in electronics at MIT and for two years with the Royal Institute of Technology in Stockholm. For was a director at Bell Laboratories (AT&T) for fifteen years, serving in the Departments of of Linguistics and Speech Analysis and Artificial Intelligence Research. He was professor in the Department of Speech and Hearing Science, The Ohio State University for fifteen years. He is currently preparing a new introductory book on speech science.

Extended Abstract
Robert Morrison. Tuesday, 16 January 2007. 4:15-5:15pm, 618 Crawford Hall. Title: "Analogy in Working Memory: Developmental, Neurocognitive and Computational Evidence." Robert Morrison is Executive Director of Xunesis, Chicago and Ph.D., Cognitive Neuroscience, University of California, Los Angeles, 2004. Website: http://www.xunesis.org/people_morrison_right.html.
Abstract: Analogical reasoning is ubiquitous in accounts of human learning and discovery. While cognitive scientists have studied analogy for nearly one hundred years, efforts to understand how the brain performs and constrains analogy are relatively recent. In this presentation, I will outline a program of research using developmental, neurocognitive, and computational methods to explore the importance of the human working memory system as managed by inhibitory control for performing analogical reasoning.
Rajeev Raizada. Thursday, 11 January 2007. 4-5pm, 618 Crawford Hall. Title: "Towards Applying Cognitive Neuroscience to Education." Rajeev Raizada is Postdoctoral Fellow, Institute for Learning and Brain Sciences, University of Washington and Ph.D. Boston University, Cognitive & Neural Systems, 2000. Website: http://ilabs.washington.edu/scientists/raizada/raizada.html.

Abstract: Can insights from cognitive neuroscience be used to improve children's education in our schools? The gulf between what we understand about the brain and what might be relevant to schooling can seem too wide to bridge. I will argue that in order to start to build such a bridge, we need not just to observe brain activity, but instead to look for brain activity that is involved in specific cognitively interpretable neural representations. I will present examples from my fMRI studies that try to achieve this, including work looking at the structure of phonetic representations in the brain, experiments distinguishing between neural processing and behavioural performance in children, and ongoing work on the role of neural representations of reward during trial-and-error learning. Finally, I will discuss future directions in which such research could be extended.

Suzy Scherf. Wednesday, 10 January 2007. 4-5pm, 618 Crawford Hall. Title: "The Development of Face and Object Representations: Cognitive and Neural Mechanisms." Suzy Scherf is Post-Doctoral Fellow in the Laboratory of Neurocognitive Development, Department of Psychiatry, University of Pittsburgh and Ph.D., Developmental Psychology, University of Pittsburgh, 2003. Website: http://www.pitt.edu/~scherf/.
Abstract: Human adults can accurately distinguish between thousands of different faces and can recognize an individual face across many transformations, including changes in lighting, hairstyle, expressions, angle of view, and jewelry. Despite the social significance of this ability, it is unclear when, in the course of development, face recognition skills become adult-like. At issue is when configural processing strategies, which involve recognizing objects on the basis of subtle metric variations between constituent features, are available to and can be used efficiently by children. The acquisition of face expertise over many years of experience has been suggested as one of the reasons for late-developing configural processing strategies in children. I will present evidence that 1) experience and configural processing abilities can be dissociated in children and 2) limited experience is not the only constraint on developing object recognition skills. I will also show that, relative to the development of place- and object-selective ventral visual cortex, which is adult-like even in late childhood, there is a delay that extends into early adolescence in the development of face-selective cortex. The conclusion is that by age 12 there is a convergence in the maturation of configural processing abilities and functional organization in the ventral temporal lobe for face recognition. Finally, I will show how this convergence fails to occur in children with autism. This research reveals important mechanisms supporting the formation of stable visual representations and may help identify vulnerable developmental periods in which targeted intervention programs could have more success for individuals with developmental disorders.
Christopher Chabris. Monday, 8 January 2007. 4-5pm, 618 Crawford Hall. Title: "Individual Differences in Cognition: General Intelligence and Beyond." Christopher Chabris is Research Associate, Department of Psychology, Harvard University, and Ph.D., Psychology, Harvard University, 1999. Website: http://www.wjh.harvard.edu/~cfc/.
Abstract: Cognitive scientists typically study the species-universal architecture of the human mind. In any given study, however, a large fraction of the total measured variance is accounted for by differences among the participants, rather than among the experimental conditions. For over a century, research has consistently shown that individuals who perform well on one cognitive task tend to perform well on other tasks. Positive correlation among cognitive test scores is observed so ubiquitously that it can be regarded as a behavioral law—the "Law of General Intelligence." In the first part of this talk, I will present evidence that general intelligence is found in animal species as well as in humans, and that it is a biological trait grounded in neural mechanisms of information processing efficiency and cognitive control. In the second part, I will argue that a full understanding of individual differences in human cognition must go beyond general intelligence to incorporate both special cognitive abilities and "cognitive traits," or characteristics of cognition that do not reflect "ability" per se. I will present data suggesting that (1) the ability to recognize faces may be a special ability, relatively unconnected to general intelligence; and (2) individuals' preferences for spatial- and object-based visualization strategies are separate dimensions of cognitive style that predict the performance of collaborative teams. The talk will conclude with a brief discussion of how cognitive neuroscience approaches can further our understanding of the mechanisms underlying individual differences.
Anthony Jack. Wednesday, 20 December 2006. 4-5pm, 618 Crawford Hall. Title: "Can fMRI Shed Light on Cognitive Control?" Anthony Jack is Post-doctoral Research Associate in the Department of Neurology at the Washington University School of Medicine and Ph.D. in Psychology, University College London, 1998. Website: http://tony.jack.googlepages.com/home .
Abstract: Humans have a remarkable ability to flexibly adapt to changing circumstances and novel situations. We reconfigure our cognitive processes on the fly, allowing us to process information in a way that serves our current goals. Can fMRI shed light on how we accomplish this remarkable feat? This talk will consist of two parts. In the first part, I will outline two series of experiments which demonstrate how state-of-the-art fMRI research can shed light on the mechanisms underlying one specific type of cognitive control: spatial attention. The second part will involve a much broader discussion of issues involved in cognitive control. I will point to some links between consciousness and cognitive control, and suggest that we can learn more by investigating the relationship between brain areas involved in "visual" and "social" processes.
Vera Tobin. Wednesday, 29 November 2006. 4-5pm. 618 Crawford Hall. Title: "Literary Joint Attention." Website: http://stuttercut.org/

Abstract: Language has a variety of resources for assigning different degrees of salience to different aspects of an utterance, its expressed content, and the context in which the utterance appears. These resources serve as tools for language users to direct one another's attention with respect to these domains and to coordinate understanding in discourse. Furthermore, in natural language, sentences and conversational turns are constructed not in isolation, but as the products of an interactive process between speaker and hearer, in which elements such as pauses, repairs, restarts, and linguistic and non-linguistic displays of agreement, confusion, interest, or disinterest all contribute to the construction of coherent streams of talk (see, for example, Charles Goodwin, Sociological Inquiry, 1980).

Joint attention is a fundamental aspect of interpersonal coordination in which, in its most basic form, two people are both focused on an external object and mutually aware of this shared focus. In person, people coordinate their communicative activities in real time and get immediate feedback about whether they have succeeded or failed in their communicative intentions. A host of visual cues helps us to keep track of the immediate attentions of our interlocutors, and this knowledge provides important information about what we can consider part of the common ground underlying a conversation.

Other settings of language use, such as those associated with the production, dissemination, and reception of literary texts, can lack many of these mechanisms for immediate coordination. How, then, and to what extent, do participants in these discourses take one another into account? In this talk, I present the phenomenon of literary joint attention as a subset of joint attention in general, and give a detailed analysis of its mechanisms as they play out over the textual history of one of the most famously revised poems in modern English, Marianne Moore's "Poetry".

This analysis demonstrates the radically material and collaborative process of meaning construction involved in literature, and the grounding of that collaborative process in the joint attention of its participants. It also makes the connections between these literary acts and their counterparts in natural discourse newly clear, pointing the way to an interactionalist and cognitive stylistics of attention.
Nurit Ben-Zvi. Wednesday, 15 November 2006. 4-5pm. 618 Crawford Hall. Title: "Timing and Creativity in Orally Transmitted Biblical Cantillation." Ben-Zvi holds a Ph.D. in Ethnomusicology from the Hebrew University and spent a postdoctoral year in the Cognitive Ethnomusicology Lab in OSU, during 2002-2003. Her research focuses on oral transmission of music and speech traditions. She is interested in the human creativity intrinsic to oral cultures and explores the cognitive processes underlying the performance practice of chanting. Interested faculty may join Ben-Zvi for coffee 3-4pm in SAGES café.

Abstract: Cognitive Ethnomusicology is a very young area of research. It aims to integrate culture, music and human cognition to better understand how the brain responds to music and how music making by humans influence brain activity. Because its main key concepts and thoughts – such as: orality, in/out context performance practice, literacy/illiteracy, cultural values, expertise and symbolic communication – are almost parallel with central themes of research in Cognitive Sciences (such as: learning/memory, perception/action, writing/reading, emotions, expertise/creativity, music/language production), music is considered at present time by neuroscientists as the "food of neuroscience" (e.g., Robert Zatore, Nature, 2005) and by psychologists arguing that "this discipline could provide us with a list of musical traits that are common to all known musical cultures and traits that are culture-specific" (e.g., Isabelle Peretz, Cognition, 2006). Im this talk, I will present some main aspects that relate to rhythm perception and production in orally transmitted Biblical Cantillation by old-aged cantors. I will describe the riddle intrinsic to this religious ancient musical practice (Hebrew script is consonantal, i.e., deep orthography, and melody exhibits no periodicity) as well as some methodological aspects. By arguing that Time is not only a crucial factor in ear communication (basing on behavioral studies), but also is related to temporal memory processes (by basing on imaging studies), I would suggest that the temporality of human cognition interpolated with retrieved musical knowledge and on line creativity, give rise to cultural oral pattern to spontaneously emerge. One intriguing open question that arises from the study of rhythm production in Cantillation is whether temporal information presented independently from spatial action (i.e., as an abstract program), as some theories of timing claim, or timing is intimately correlated with spatial events, thus an emergent property of concrete events themselves? It seems that the issue of 'internal clock' will still remain a debatable issue.


Jesper Sørensen. Wednesday, 8 November 2006, 4-5pm, 618 Crawford Hall. Title: "The Construction of Agency in Ritual Action." Jesper Sørensen is Associate Professor in Comparative Religion, Institute of Philosophy, Education and the Study of Religion, University of Southern Denmark. He is currently International Scholar, Memory and Development Lab, Department of Psychology, Washington University, St. Louis.

Abstract: It is a common understanding that the performance of ritual actions is motivated by beliefs in superhuman agents (gods, spirits, ancestors) and that the only thing distinguishing rituals from ordinary actions is the role played by these agents. In short, people perform ritual actions because they believe in superhuman agents, and ritual actions are special because of the special features of the beings believed in. In this paper, I will argue that it might be the other way around: that it is the performance of ritual actions that makes representations of superhuman agents relevant in the first place. Based on recent cognitive studies of human action representations, I will argue that humans represent the actions of other people by means of two relatively independent neuro-cognitive systems. One is based on representations of specific action gestalts and relates these to proximate intentions of the observed agent. The other, in turn, combines series of such action gestalt into a causally related sequence specified by an ultimate intention. These two systems are thus hierarchically related and in unison they give rise to representations of other peoples' actions as both meaningful and goal directed. In ritual actions, however, these two systems are disconnected. The actions performed are represented as having proximate intentions, but for a number of reasons they are not automatically combined into causal sequences specified by an ultimate intention. This has a number of cognitive effects, and prominent among these is that it makes representation of unobservable superhuman agents highly relevant. Gods, spirits and ancestor are able to re-establish the connection between proximate and ultimate levels of the action representation thus making the action both meaningful and goal directed. This role of superhuman agents in ritual action will, in turn, make these agents more relevant when understanding or explaining non-ritual events as both meaningful and goal directed.