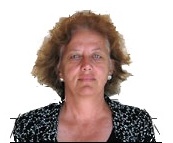 Kristina Hooper Woolsey
Adjunct Professor of Cognitive Science

Kristina Hooper Woolsey is a cognitive psychologist who has become a designer over the past twenty years. After receiving a Ph.D. at UCSD in 1973 as a student of Don Norman, she attended Architecture School at UCB and UCLA as a Postdoctoral Fellow to extend her understanding of memory for pictures of places. This interest has led Dr. Woolsey through a range of adventures, including an Assistant Professorship at UC Santa Cruz, a Visiting Faculty Appointment at MIT to work with the MIT Architecture Machine Group, the Director position at Atari Research Lab, membership in the initial Human Interface Group at Apple Computer, Inc., the Director position at the Apple Multimedia Lab, and a Distinguished Scientist designation in the Apple Research Labs.