LENS Dispatch
Chaos and Confusion
Trying to Make Sense of the President's Executive Orders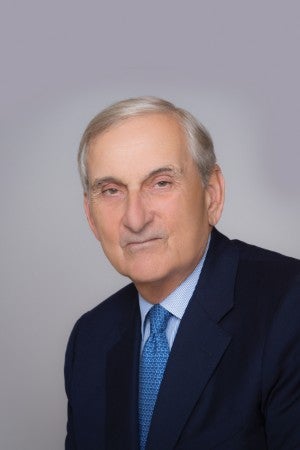 Austin Fragomen, JD (LAW '68), has spent more than four decades building a 40-office firm focused solely on immigration law.
But even he was unprepared for the pandemonium unleashed when President Donald Trump signed his first travel ban late on a Friday afternoon in January: Foreign nationals stranded at airports. Corporate clients anxious about employees' visas. And no one entirely sure of the order's implications—not even the federal officers charged to enforce it.
Fragomen and colleagues worked through the weekend to get answers. Other attorneys in the firm fanned out to airports to provide pro bono assistance. And as the days turned into weeks of uncertainty, the firm organized conferences, offered webinars and put out a steady stream of information.
"It's never been this chaotic," said Fragomen, chair of the 3,000-employee firm that bears his name.
A native of Canton, Ohio, Fragomen joined the New York City-based firm in 1970, when it was a two-attorney shop. He arrived after two years as staff counsel to the U.S. House of Representatives Subcommittee on Immigration, Refugees, and International Law—and with a passion inspired by his time at Case Western Reserve University's School of Law, where he was fascinated by international law, taking a class on the subject, attending conferences and serving as president of the International Law Society.
Recent months saw federal-court challenges to the original temporary ban and a revised one. In late September, the president issued a new, more far-reaching order with varying restrictions on travel from eight countries. Currently valid visas are not slated to be revoked. At press time, it was not clear whether that order also would face legal challenges.
Separately, other administration initiatives could impact individuals who want to stay in the U.S. This spring, officials announced plans to reform the H-1B visa program, which allows nonimmigrant foreign nationals to work in the country. In early September, Trump moved to end the program shielding young undocumented immigrants from deportation, but later indicated support for protections.
Speaking during the summer, Fragomen said potential revisions created "a huge amount of consternation among foreign students about whether these changes might impact them."