LENS
The Beat Goes On
CPR, defibrillation, heart tumor removal—and a surgeon who pioneered them all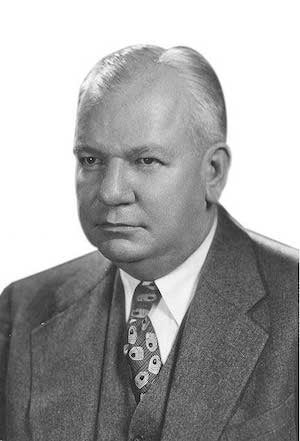 Claude Beck squeezed a dying boy's heart in his hand.
It was 1947, and Beck—the first professor of cardiovascular surgery not just at Western Reserve University School of Medicine but also in the nation—was finishing an operation to repair the 14-year-old's congenitally deformed chest when the boy's heart stopped beating.
In that era and in that moment, Beck had one choice: 0pen the sutures, grab the heart in his hand and massage it rhythmically.
But when the boy's restarted heart shifted into ventricular fibrillation—a life-threatening arrhythmia—Beck was out of conventional options. A colleague quickly left to get a boxy experimental device and brought it back to the operating room, where Beck placed its two metal paddles on the boy's heart and delivered 1,500 volts of electricity.
The boy lived. Beck had just performed the first successful defibrillation. And during the 1950s, he created his own version of the machine.
It wasn't Beck's first lifesaving work, nor would it be his last. Over the years, Beck—who joined the medical school in 1924 and remained for four decades—was credited with being the first surgeon to remove heart tumors, surgically treat coronary artery disease and reverse a fatal heart attack.
He became a legend in medicine. He died in 1971, but his discoveries remain relevant.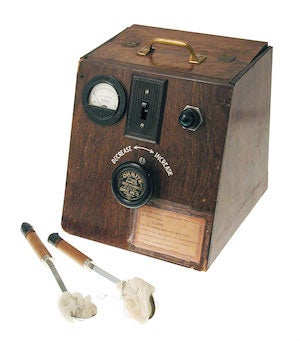 PHOTO: Dittrick Medical History Center and Museum, Case Western Reserve University
Medical school students still learn about Beck's triad, a trio of signs identified by Beck associated with an emergency condition in which the sac around the heart fills with fluid, preventing the organ from pumping properly, said Sanjay Rajagopalan, MD, a professor of medicine at CWRU's medical school and chief of cardiovascular medicine at University Hospitals Harrington Heart & Vascular Institute.
Part of what motivated Beck was an early loss. In the 1930s, he was operating on a young boy whose heart convulsed, then stopped—and there was nothing Beck could do to save the child. "That burned a hole in me," Beck told a newspaper years later.
In the 1950s, Beck and his colleagues also developed the technique for closed-chest resuscitation, commonly known as CPR, which has saved countless lives. When administered properly, CPR can more than double a person's chances of survival. If an automated external defibrillator is used within one minute of cardiac arrest, the survival rate jumps to 90 percent.
Beck "was directly responsible for advances we now take for granted," Rajagopalan said. "In many ways, he was a visionary because he could imagine a world of possibilities at a time when none of these things were imaginable."