launch
Helping Long-Distance Caregivers Be Better Connected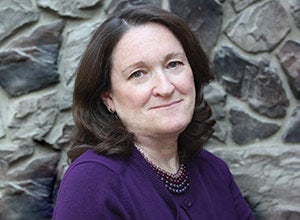 PHOTO: PAUL CORTY
Staying involved with the care of an ill loved one from afar can add layers of worry for already stressed family members.

Researchers at the Frances Payne Bolton School of Nursing at Case Western Reserve want to know whether videoconferencing can help ease the worry and provide better support for family members—a question they'll explore with a $2.37 million grant from the National Institute of Nursing Research.

"Distance caregivers can experience levels of distress higher than caregivers who live closer to the patient—especially over not receiving enough medical information," said Sara Douglas, PhD, RN, the Arline H. and Curtis F. Garvin Professor in Nursing Excellence, who will lead the study with other researchers at the nursing school and at the Seidman Cancer Center at University Hospitals Case Medical Center.

"On a videoconference, everyone is hearing the same information, has a chance to ask questions or have it explained if they don't understand," added Douglas, assistant dean for research at the nursing school.

The study will assign 300 distant caregivers of cancer-stricken relatives to different approaches that involve videoconferencing during oncology visits, coaching sessions with nurses and access to online resources to address their own emotional, physical and spiritual needs.

At various points, researchers will interview study participants to assess their physical and mental health and help gauge the effectiveness of each approach.