LENS Arts, Humanities, and Social Sciences
City Historian
John Grabowski is Cleveland's Answer Man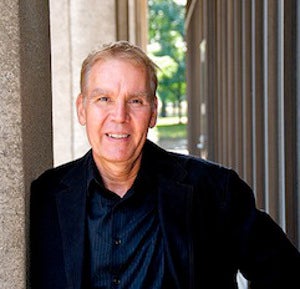 When journalists from around the world descended on Cleveland for the Republican National Convention last summer, they turned to the primary source on the city's history: John Grabowski.
Media outlets, including The New York Times, CBS Sunday Morning, England's The Guardian and France's La Croix, relied on his expertise.
The ritual repeated itself during the epic Indians-Cubs World Series last fall, when his voicemail and email inboxes overflowed yet again, this time with questions about Cleveland's ethnic past, colorful characters, sports trivia and infamous burning river. Grabowski, PhD (ADL '71; GRS '73, '77, history), is the Krieger-Mueller Professor in History, as well as senior vice president for research and publications at the Western Reserve Historical Society.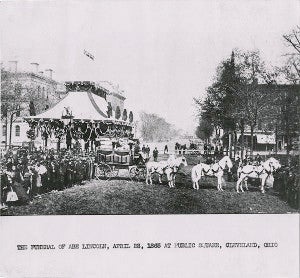 PHOTO: The Western Reserve Historical Society, Cleveland, Ohio
But he's perhaps best known as editor of the Encyclopedia of Cleveland History, which was first published in 1987 and marks its 30th anniversary this year.
"John is the high priest of Cleveland history and has been for the past 20 years," said Michael Baron, content editor of Teaching Cleveland Digital, an online resource for teaching local history. "He's very talented, very well-spoken, whether giving journalists quotes or sound bites or delivering lectures. And the encyclopedia website is still the go-to resource."
When the online version (ech.case.edu) launched in 1998, it was the first city encyclopedia on the web—and it has been expanded and enhanced ever since. During the last year, it has averaged 873,000 hits a month. Grabowski and his graduate-student staff are making extensive revisions to the site, which will include more illustrative materials and many new entries.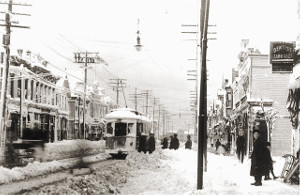 PHOTO: The Western Reserve Historical Society, Cleveland, Ohio
Grabowski's fascination with history was fueled by a high school teacher, but the seeds were planted earlier by his father (the son of Polish immigrants), who didn't have a car but loved walking around his Slavic Village neighborhood in Cleveland with young John. "He would say: 'Here's where your grandparents had their first house. This is where I played baseball.' Then he would tell me his World War II Army stories."
As a sophomore at Adelbert College, Grabowski dove into immigration and ethnic history. "I was looking for the history of the Poles in the United States, and the history of the Slovenes, which was my mother's side of the family," he said.
Grabowski's timing was excellent, because it coincided with the arrival of David Van Tassel, PhD, a nationally recognized historian, who became his teacher and mentor. The two also collaborated on numerous projects.
At the behest of the Cleveland Foundation, Van Tassel (who died in 2000) started work on the Encyclopedia of Cleveland History in 1980, and hired Grabowski as managing editor in 1981.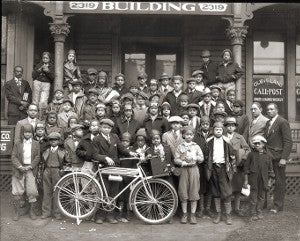 PHOTO: The Western Reserve Historical Society, Cleveland, Ohio
Grabowski has steadfastly maintained his interest in the region's history and his commitment to Van Tassel, who wanted to make "good" history widely available without sacrificing standards.
"I think it particularly important in a world awash with information that we at Case Western Reserve make vetted historical data about greater Cleveland accessible to the city, nation and the world—and to use the best technologies to accomplish that task," Grabowski said. "I see the articles in the encyclopedia as tools that allow people to understand the present rather than 'celebrate' or retreat into the past."