connect
Food for Thought
On singing, fish tacos and nirvana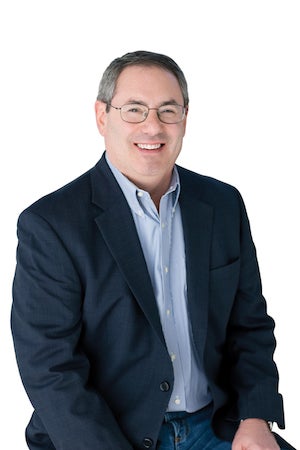 After earning two master's degrees from Case Western Reserve, Marc Simon (LYS '77; GRS '77, music) hoped to run a university's music library and conduct its choirs. But positions were scarce, so he took a job as a business librarian in the Cleveland office of a Big Eight accounting firm. Essentially a clerk, Simon quickly proved himself to the managing partner, who kept assigning him more responsibilities—writing speeches, reviewing proposals, designing computer applications, consulting—until one client he advised, McDonald's Corp., hired him as vice president for corporate development. Simon, who is credited with convincing McDonald's to invest in a little-known chain called Chipotle, is now president and chief executive officer of Rubio's Restaurants Inc., based near San Diego. It operates 194 Rubio's Coastal Grill restaurants in five states and gets bragging rights for launching America's fish taco craze when co-founder Ralph Rubio opened a stand in San Diego in 1983 after experiencing a revelation eating similar tacos in Mexico.
Was there a point where you just presumed you could figure something out if you simply put your mind to it and had the tools?
I can't give myself that much credit. One could also say I was too stupid to realize I shouldn't try it.
But you weren't afraid.
My undergraduate and graduate experiences taught me how to think, they didn't teach me a trade.
You stayed involved in music?
Just as an avocation. I sang professionally for about 20 years in addition to working and was a cantorial soloist for a couple of different congregations in Cleveland.
Do you still sing?
Rarely. Daughters' weddings, things of that nature. [He and his wife, Randice, have three grown daughters.]
"The thing I pride myself on is the higher-calling element of what we do."
—

Marc Simon
What are some memories from your time at CWRU?
I was working with a professor named Quentin Quereau [PhD, now associate professor emeritus of music]. One of the things he said was: 'Mastery is a funny thing. You will not master anything. But we're going to teach you how to figure it out and how to solve a problem and how to think about approaching a challenge.' He taught me how to break things down, and I still use those skills today.
Why did you fall in love with the restaurant business?
The thing I pride myself on is the higher-calling element of what we do. The restaurant industry is one of the few places left in American society where you don't need to have come from wealth, you don't need to have had a four-year education. In fact, you don't need to have a two-year education or have graduated from high school. But if you're willing to work hard, if you understand how to smile and be polite and to motivate people, being in the restaurant industry can be a ticket to the middle class for people who otherwise would never get there. We've got about 4,000 people working for us. And in many cases, my restaurant managers and multi-unit managers started as cooks.
The company continues to win reader awards in magazines and other publications. What's the draw?
We've really been able to master healthy grilled seafood. And the [restaurants have] a very friendly, inviting atmosphere. You can come in right off the beach [with] sand in your toes and leave happy.
Do you have a favorite taco?
The original fish taco. It's beer-battered pollock on a warm corn tortilla with a special white sauce and a special red sauce and a spritz of lime. Life doesn't get any better. But you can add a beer to it—and then you're really at nirvana.