connect
Love My Vote
Marking a century of women's voting rights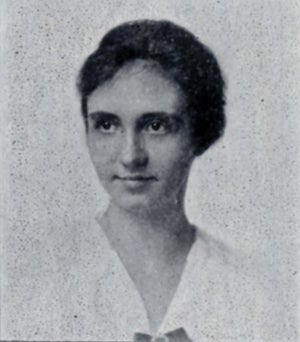 To mark the 100th anniversary of passage (1919) and ratification (1920) of the 19th amendment, which prohibits the denial of voting rights based on sex, Think is looking back at the suffrage campaign on campus with an indispensable assist from Case Western Reserve University Archives.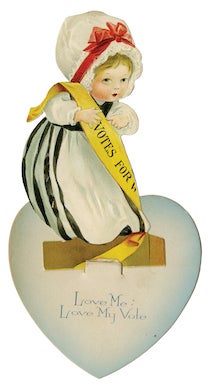 Students pressed for national suffrage for at least a decade before ratification, and some formed a College Equal Suffrage League chapter in 1911 at the College for Women of Western Reserve University, according to articles in the student newspaper, The Reserve Weekly.
Six years later, even as Ohio defeated a referendum to give women the right to vote for presidential electors, the measure won in a mock vote at the college, 308-13.
This school year, Einav Rabinovitch-Fox, PhD, a visiting assistant professor of history, is offering an undergraduate course in which students will curate a campus exhibition on the suffrage struggle and its local legacies. They'll also create a website with information and resources. The project is supported by the Freedman Center for Digital Scholarship at the university's Kelvin Smith Library. It provides a way "to think about the history of the struggle and how the fight for equal rights is not finished," said Rabinovitch-Fox.