lens
Act II Begins
New wing opens in CWRU's expanded performing arts center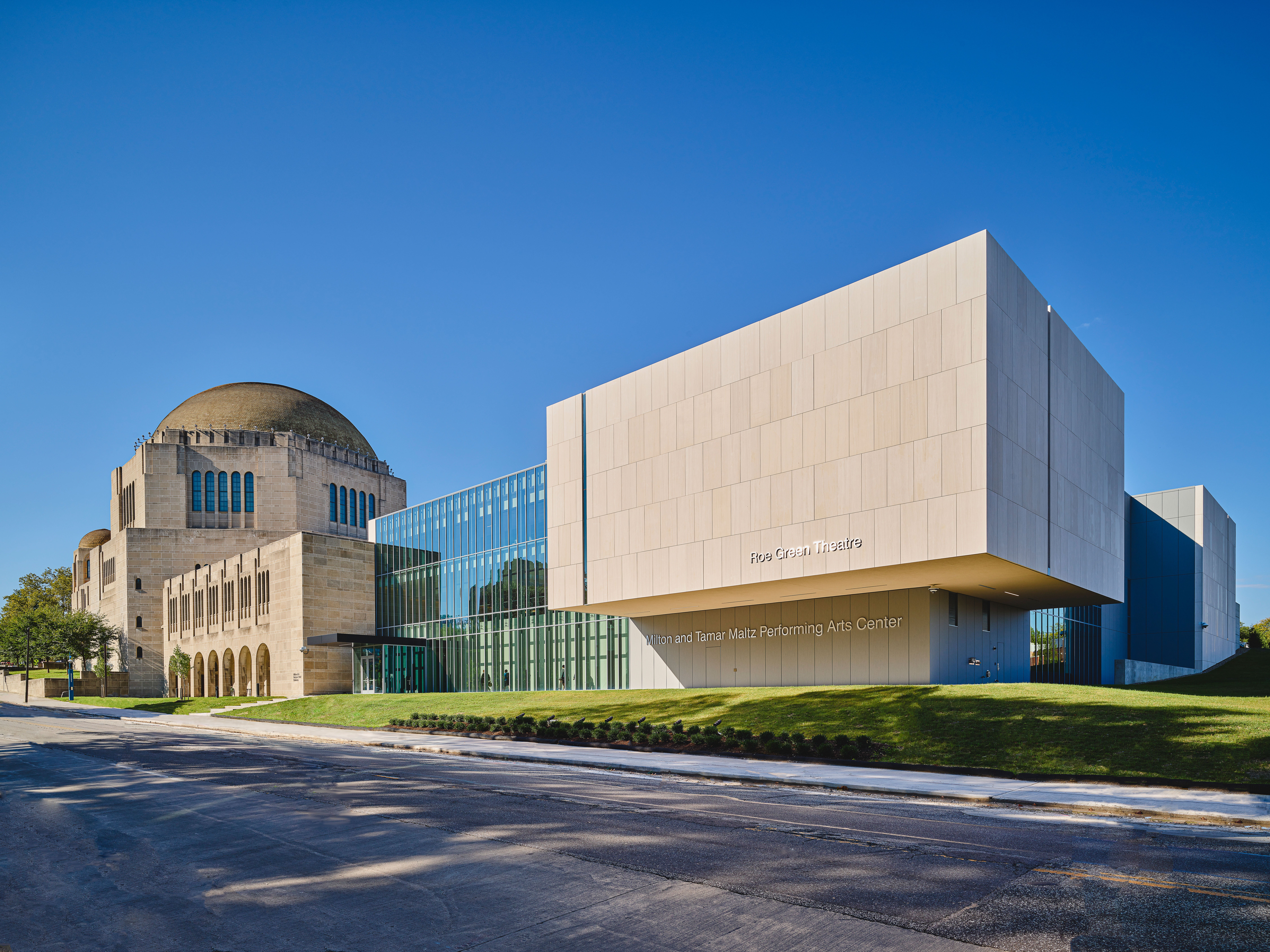 Photo: Roger Mastroianni
The new home of Case Western Reserve's Department of Theater opened this fall—a modern, striking space with two theaters, classrooms, an acting studio, offices, scene and costume shops, and many floor-to-ceiling windows.
The expansion of the Milton and Tamar Maltz Performing Arts Center at The Temple–Tifereth Israel provides a game-changing opportunity for one of the oldest academic theater programs in the country to educate and showcase its students.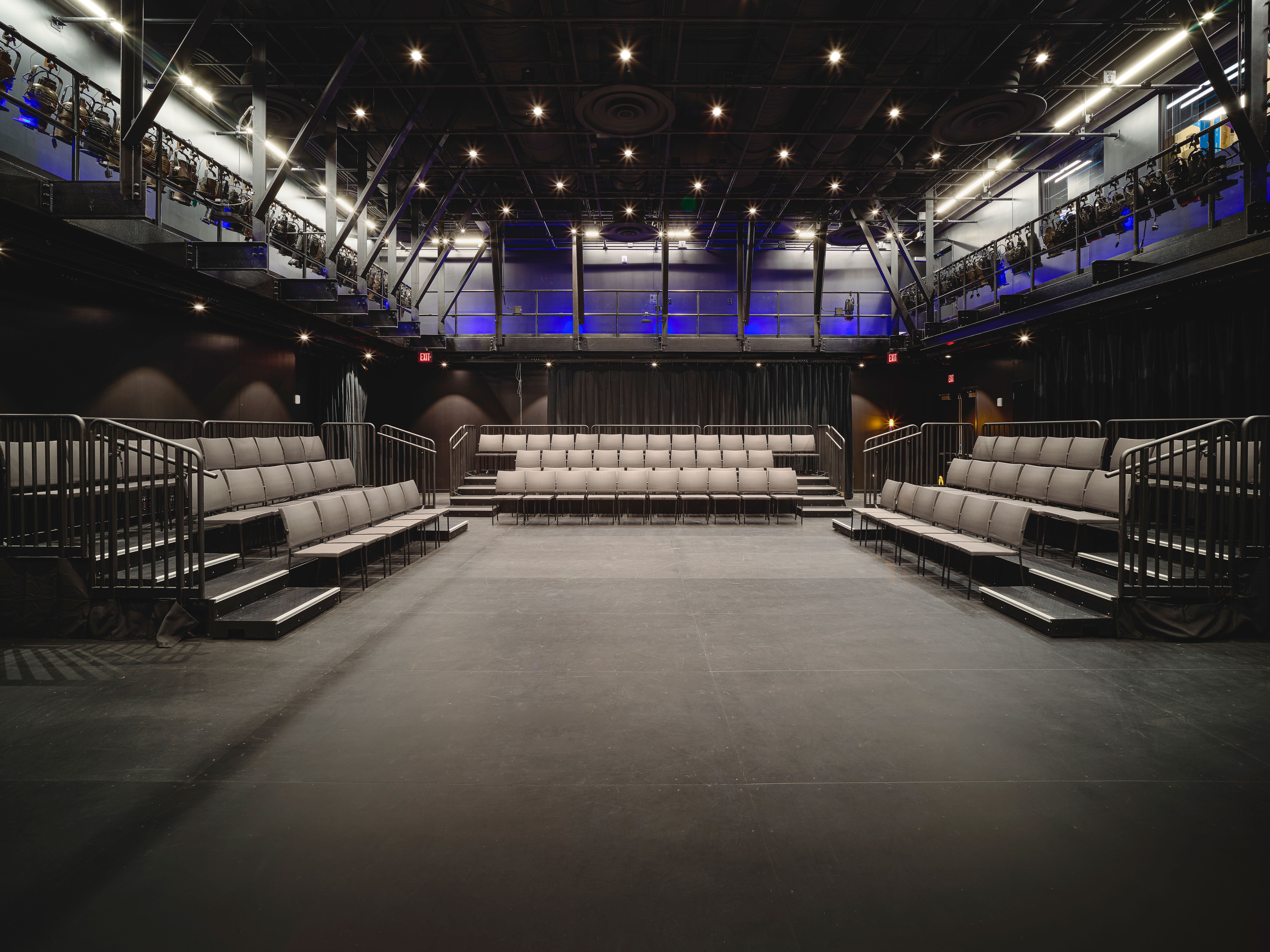 Photo: Roger Mastroianni
"With the opening of Phase II, the department and our students have a facility worthy of our national ranking in The Hollywood Reporter's top drama programs," said Jerrold Scott, MFA, the department's chair and producing director and the Katharine Bakeless Nason Professor of Theater and Drama.
The new wing includes the 250-seat Roe Green Theatre; the Walter and Jean Kalberer Black Box Theatre with 100 movable seats; the Barbara R. Snyder Grand Atrium; and the Krause Family Foundation Green Room. The addition adjoins the space completed during the first phase, which transformed the former congregational home of The Temple–Tifereth Israel, built in 1924, into a performing arts center. The centerpiece of the earlier phase is Silver Hall, which has hosted a variety of concerts and lectures since 2015. The Temple continues to use the building for certain religious holidays and events.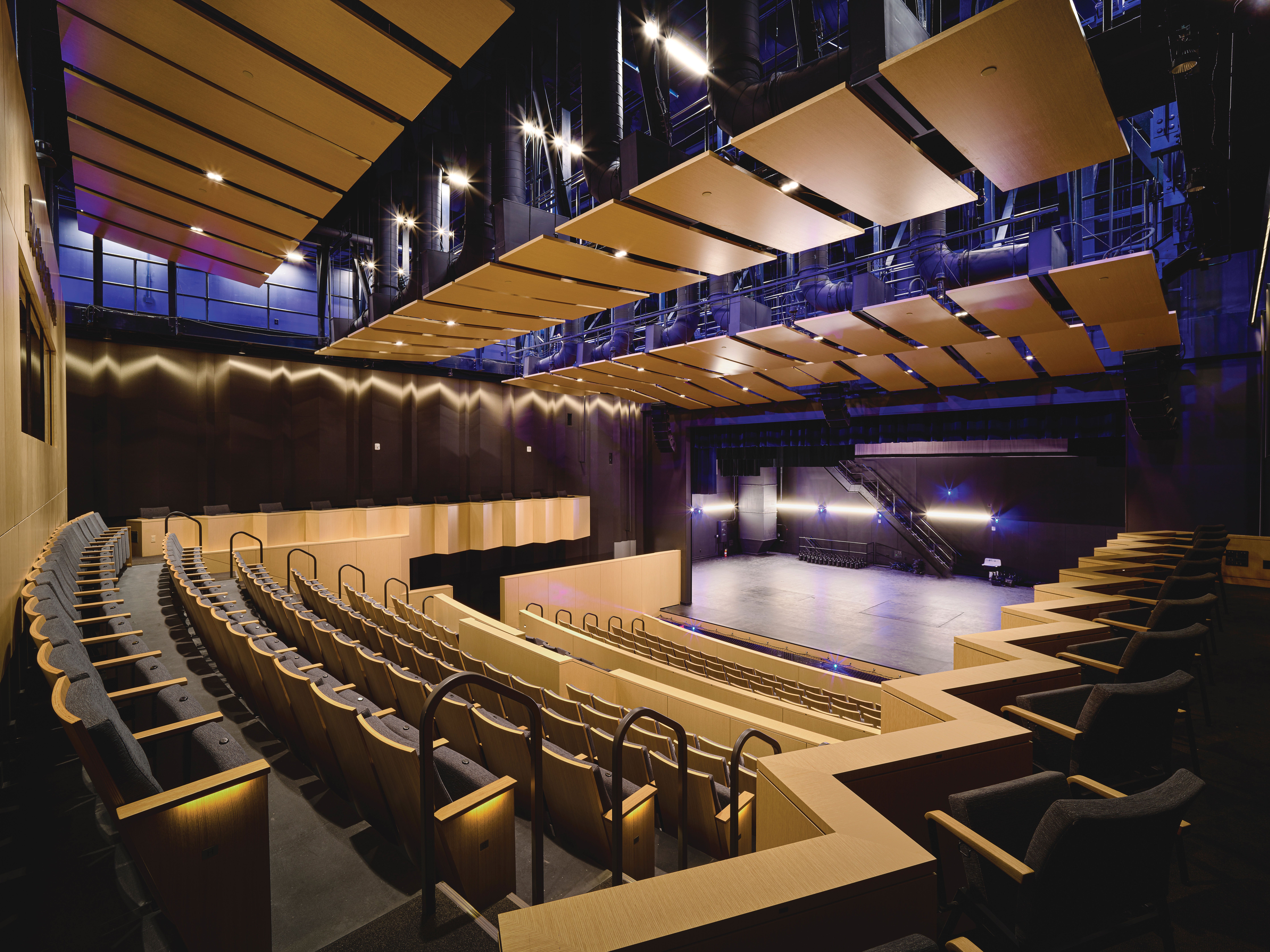 Photo: Roger Mastroianni
University President Emerita Barbara R. Snyder initiated the project in 2010 during her tenure. Critical to the effort was a $30 million commitment from Milton and Tamar Maltz and the Maltz Family Foundation of the Jewish Federation of Cleveland that has since grown with an additional gift of $5 million for Phase II.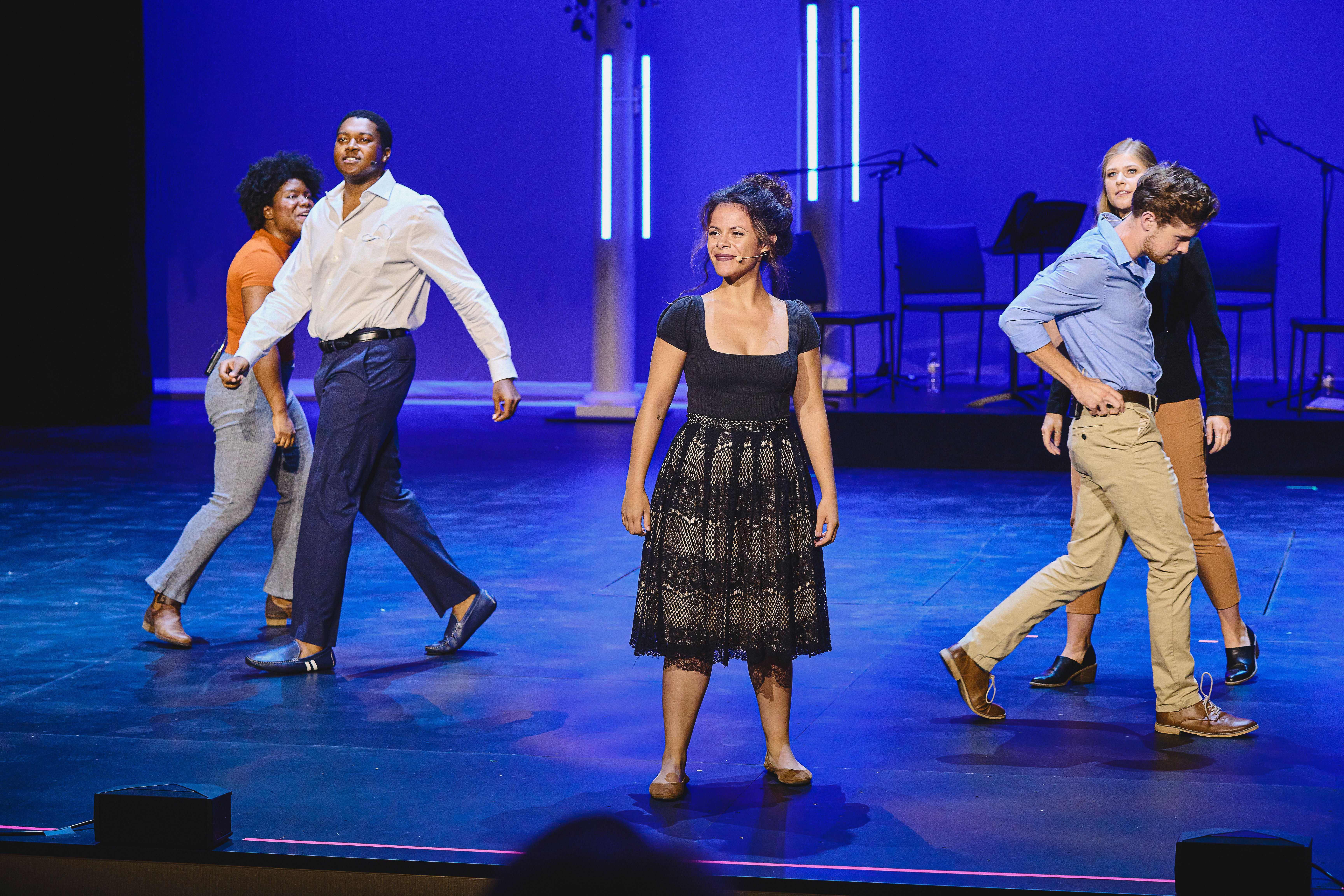 Photo: Roger Mastroianni
"Music, live performance and theater allow us to share...something inexplicable, to communicate that which can't be said," explained Roe Green, a philanthropist whose lifelong love of theater inspired her $10 million donation for the proscenium theater.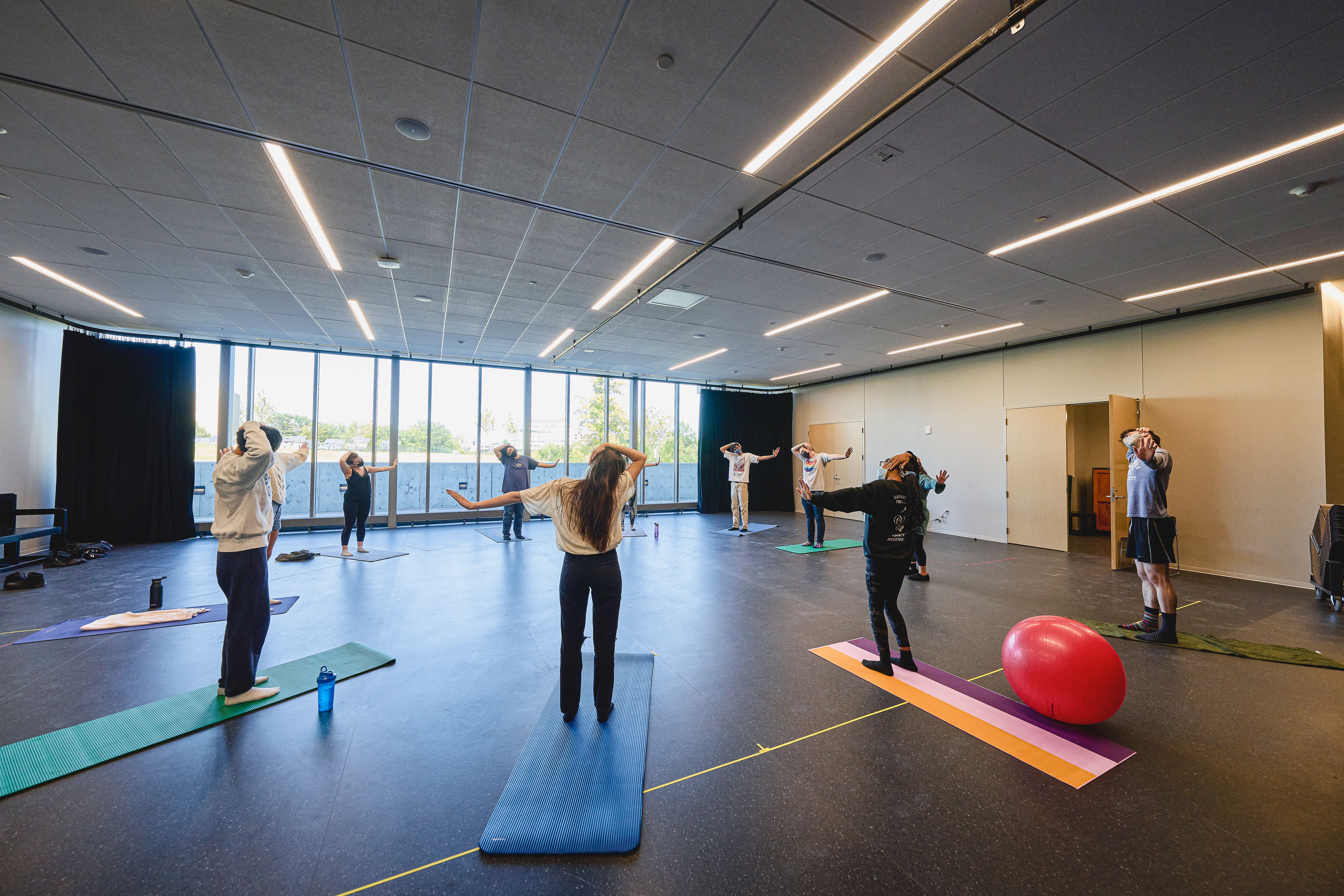 Photo: Roger Mastroianni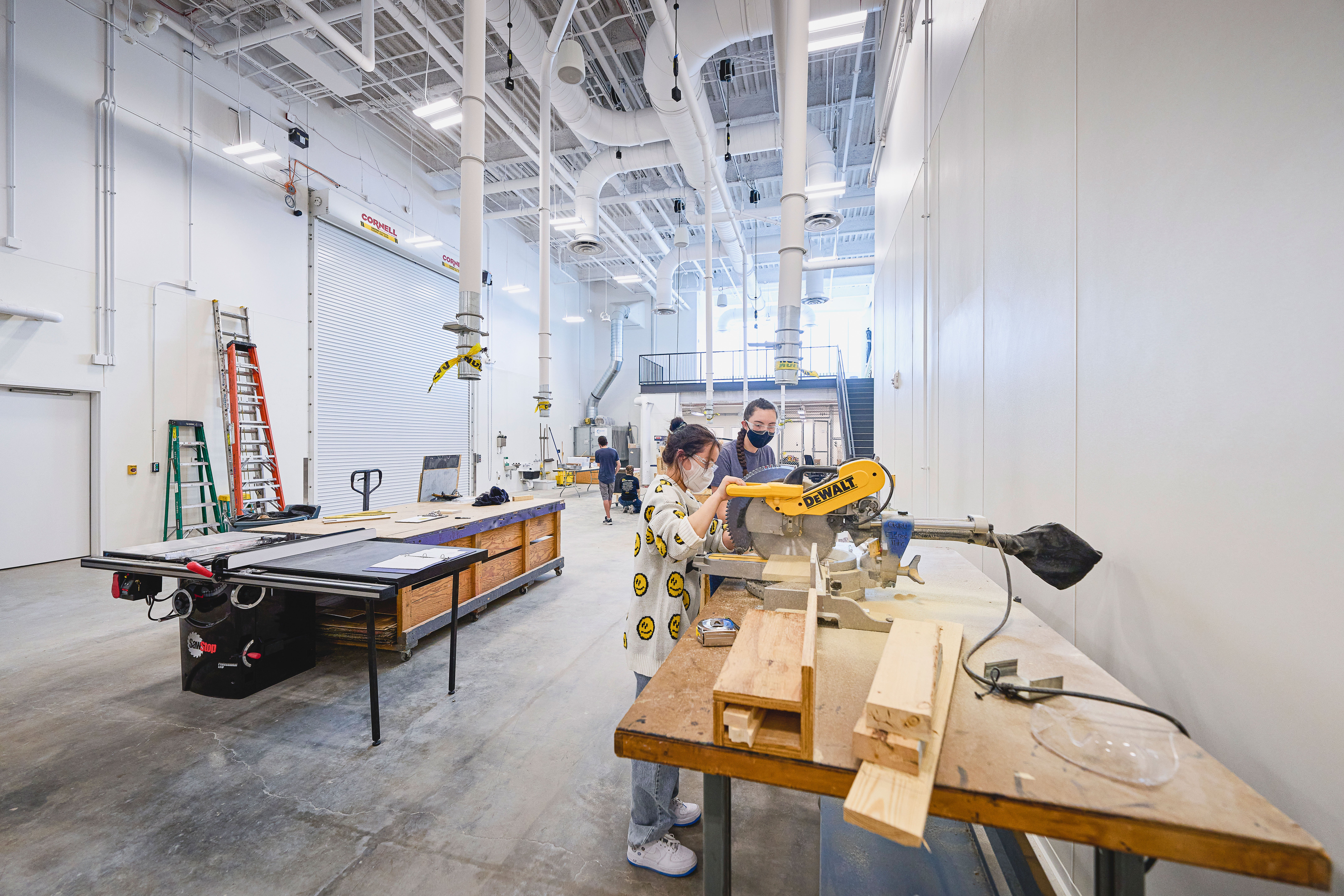 Photo: Roger Mastroianni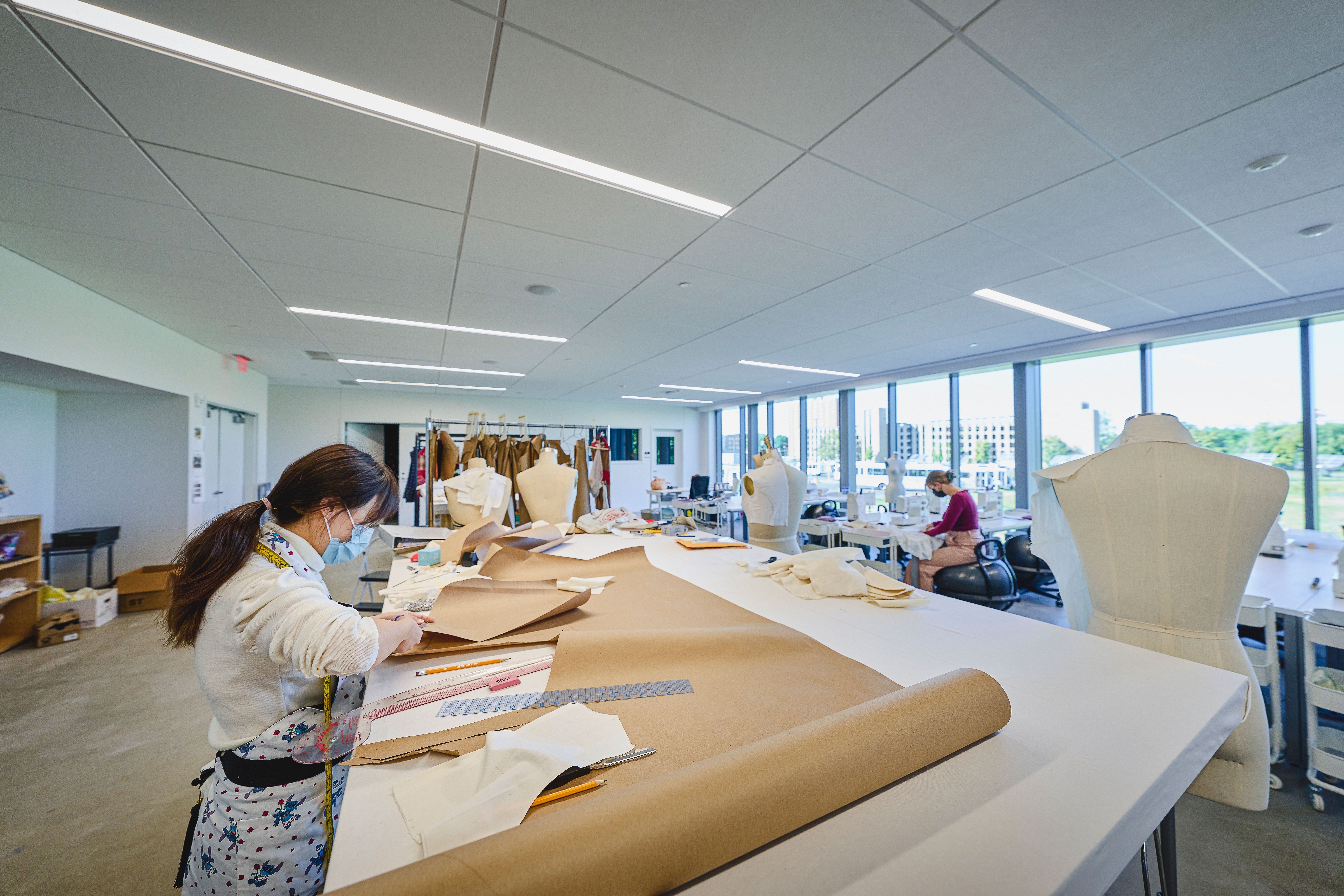 Photo: Roger Mastroianni