lens
Cultivating Community
Diverse cultural groups at the dental school advocate for students and patients
During fall orientation at Case Western Reserve's School of Dental Medicine, students participated in a new session on diversity, racial bias and the microaggressions that people of different races or backgrounds may face in health care—as providers or patients.
It was "a great step," said dental student Imani Behrens (CWR '18), who last year co-founded the school's Cultural Diversity Roundtable and worked with peers and administrators to develop the program.
At a school that is small—fewer than 300 students—the roundtable reflects diversity and connections. Its members are from six school-based cultural organizations largely representing dental students who are Black, Hispanic, Chinese, Korean, Indian, Middle Eastern or North African.
Amid the pandemic and the national reckoning over racial injustice, the groups created opportunities for discussion, support, action and kinship. Now that dental students are fully back on campus, the organizations have helped jump-start a sense of community.
"I give tons of credit to these student organizations," said Kristin Williams, DDS (DEN '89; GRS '05, public health), the school's assistant dean for admissions and student affairs. "We can't take care of our patients if we are not in a good space ourselves. I think these organizations have provided that space and been a support for our students as health care professionals."
Think recently spoke to three student leaders.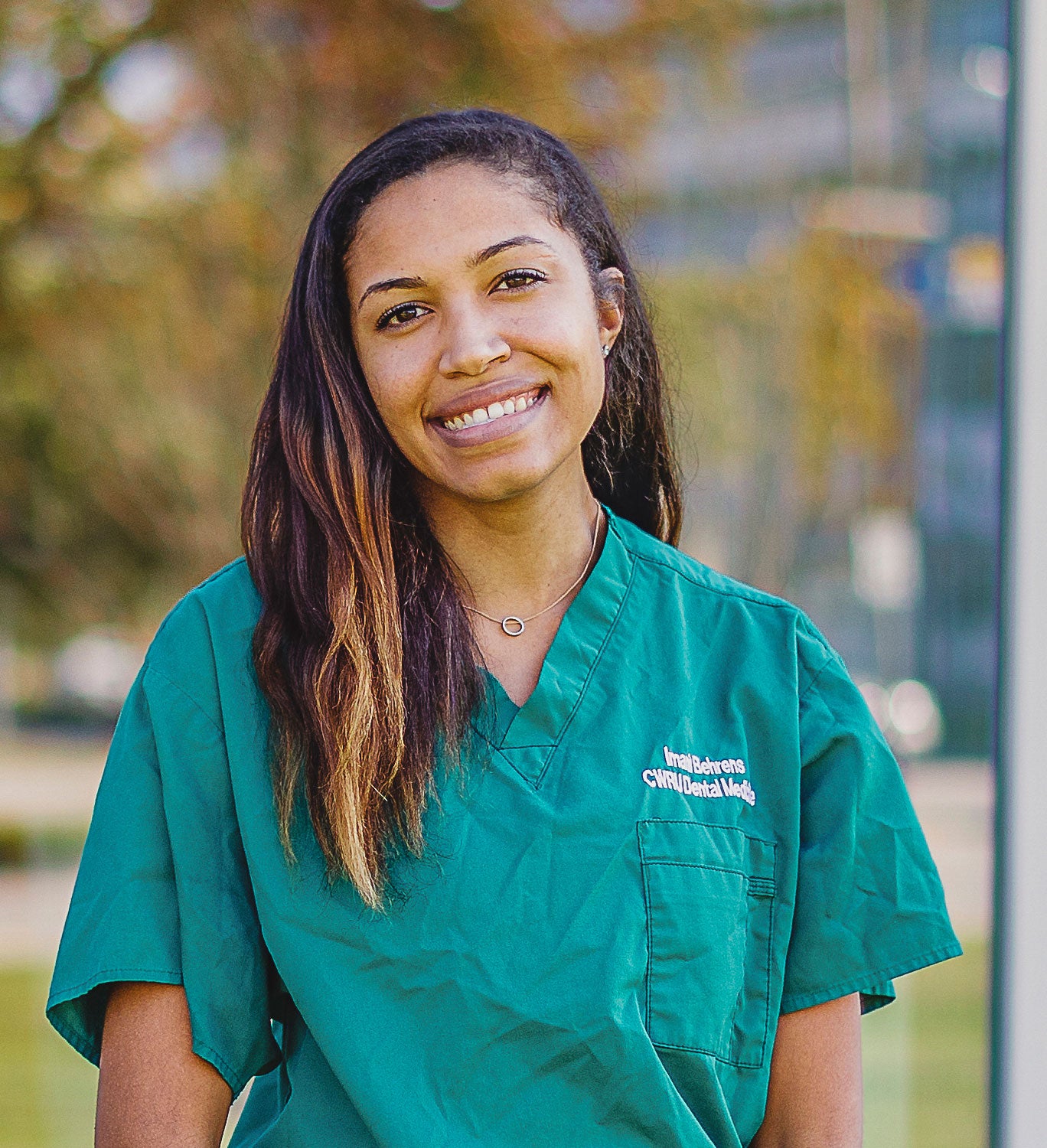 Photo: Matt Shiffler
Imani Behrens, a fourth-year student, is president of the campus chapter of the Student National Dental Association, a historically Black dental organization, and a roundtable representative. Members of the cultural organizations launched the roundtable during a time that's been challenging and charged for the nation. "We all share similar mission statements, and we wanted a platform to stand on, speak out and make a safe space for people to talk and learn," she said. "A lot of our patients are minorities, specifically African American, and we want people to understand biases that can happen in health care and how to respond to them."
Photo: Matt Shiffler
Eduardo "E.J." Santos, a third-year student, is a roundtable founder and has served as a leader of the campus Hispanic Student Dental Association (HSDA). As HSDA president at the start of the pandemic, Santos helped keep members' interest strong with online activities that included meetings, dance lessons and sessions on dental terminology in Spanish. Now, as vice president, he's helping the next generation lead the organization and develop plans to serve others. "We want to do more community outreach with the Hispanic population and others...and be a voice for those who don't have as much of one," he said.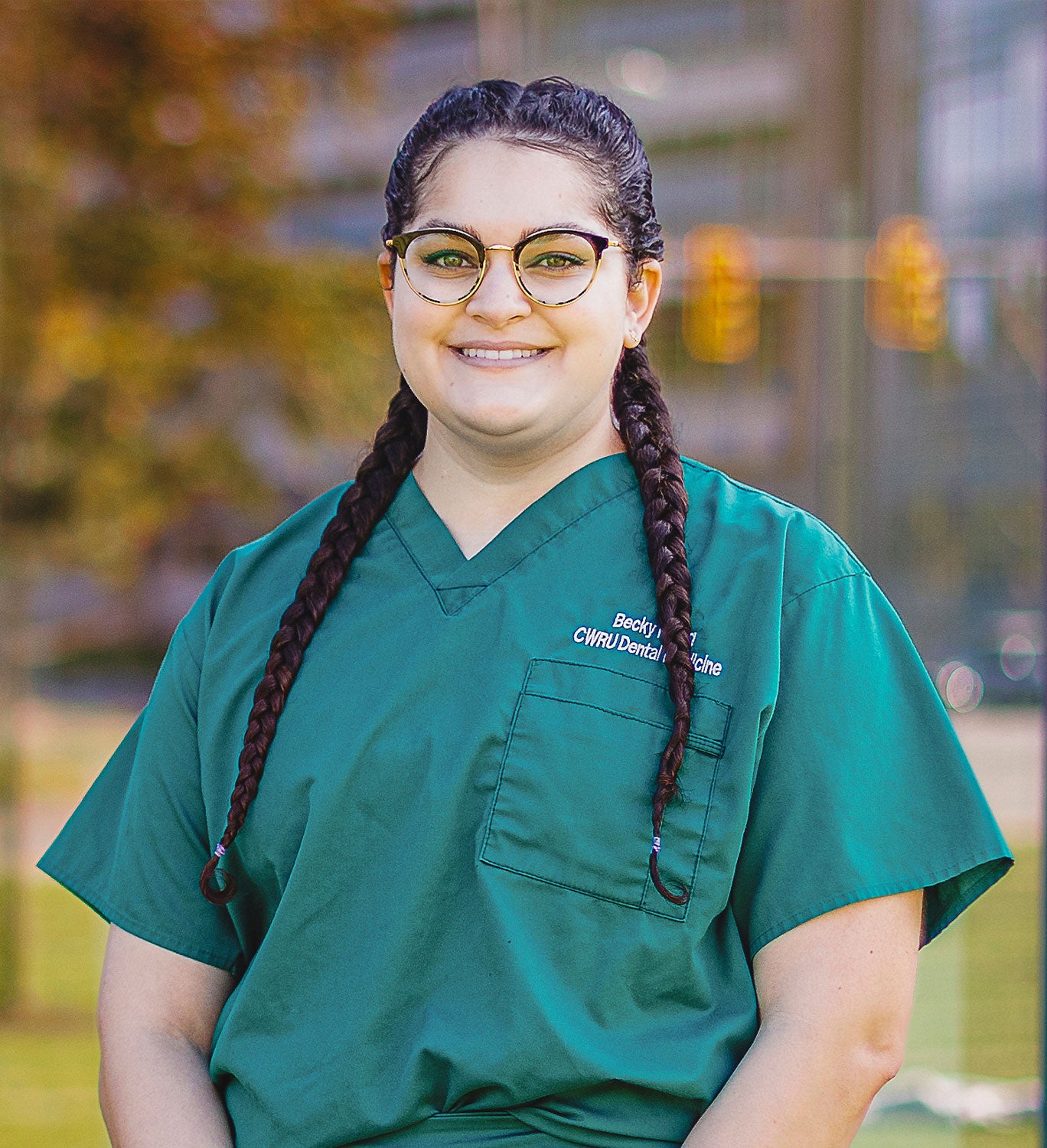 Photo: Matt Shiffler
Becky Farag, a fourth-year student, is a roundtable representative and was the first secretary of The Middle Eastern North African Dental Association (MENA), which she helped launch last year with the encouragement of roundtable founders. Farag still recalls the excitement of newer students as they met their peers via Zoom during early MENA meetings. "A lot of them said 'It's so nice to know a lot of Middle Eastern students are here and I'm not going to be alone,' " Farag said. "I have first years reaching out because they've seen my name and know I have something in common with them."