features
Thriving on Movement
Former CWRU running back and entrepreneur John Kobs wants his company to be the online site for renters to find a home they love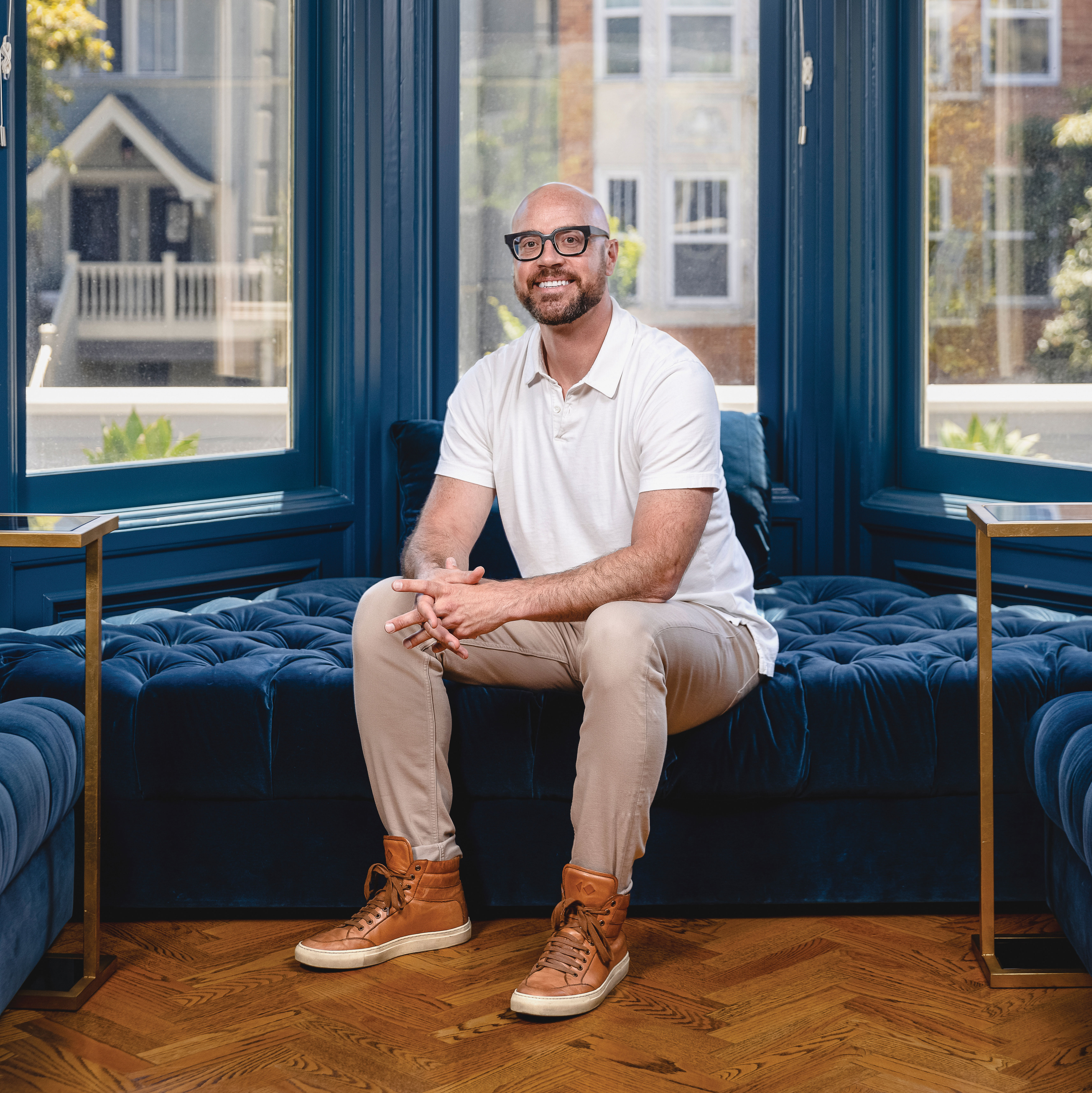 Photo: Jason Doiy
John Kobs (CWR '03) needed a place to live, fast.
In 2005, he landed a job on Wall Street and drove with a friend from Cleveland to New York City, giving himself one day to find an apartment, sign a lease and head home.
But everything seemed to go wrong. Kobs encountered scammers trying to bait-and-switch apartments, connivers angling for his security deposit and squatters dwelling in ostensibly available apartments.
Kobs did find an apartment, but memories of the infuriating experience lingered and later transformed into entrepreneurial inspiration.
In 2011, Kobs and a few friends co-founded Apartment List, a San Francisco-based online residential marketplace, which last year helped more than 175,000 families find homes.
"I'm a big believer that all great businesses are built out of our own personal pain points," said Kobs, Apartment List's CEO, during a videotaped company event. "For me, that was always finding a place to call home. I never wanted anybody to have to go through [what I did]."
Kobs is the kind of entrepreneur who didn't set out to be one. And his is no overnight-success story; it's one that, particularly during the early years, was marked by a willingness to fail and the fortitude to learn from mistakes to forge a more successful path.
But the qualities he exhibited as a Case Western Reserve student and Spartans running back and team captain—engaging leadership, relentless determination, vision and the agility to speed past obstacles or knock them down—have served him well.
Within three years, Apartment List was an $18 million company. Yet in 2014, Kobs drove it "off a cliff," as he put it, confident he saw an even better way forward with a radical shift in the business model.
It was a difficult transition—revenues plummeted to near zero. Kobs parted ways with a co-founder he'd known since his teenage years and instituted a painful round of layoffs. It was a moment that defined him as a leader and entrepreneur. "At no point did failure cross my mind," he later said, crediting his team for his steadfast confidence.
Apartment List currently has 250 employees and an inventory of about 5.5 million units, and last year it posted revenues of $70 million.
This fall, Kobs joined CWRU's Board of Trustees and was recognized as one of the 100 Most Intriguing Entrepreneurs of 2021 by Goldman Sachs.
"He has extraordinary focus and extraordinary drive," said fellow CWRU trustee Joe Mandato, DBA (MGT '04), who's been friendly with Kobs for about seven years after meeting him at a Weatherhead School of Management event Kobs hosted.
"I deal with entrepreneurs all the time," added Mandato, managing director of DeNovo Ventures, a venture capital firm in Palo Alto, California, focused on health and life sciences. "When you see the singular focus that he has, he's the type of person you want to back."
A Collaborative Player
Kobs grew up in Granger Township, about 40 miles south of Cleveland. His father, John (MGT '74), a retired General Motors factory automotive engineer and manager, and his mother, Judy, a former high school teacher for students with special needs, still live in the house where he was raised. Even as a young boy, he exhibited some of the traits that would go on to define him.
"Our parents got us bikes that were a little too big with the intention we would grow into them," recalled his older sister, Alison (CWR '00). "He was determined to ride that bike no matter how cumbersome it was. And he did."
When it came time to pick a college, young John followed the lead of his father and sister.
"My dad was passionate about me going there," he said. "I applied to a handful of schools that I had never visited and just went to Case [Western Reserve]. I fell in love with it, so it was an easy decision to make."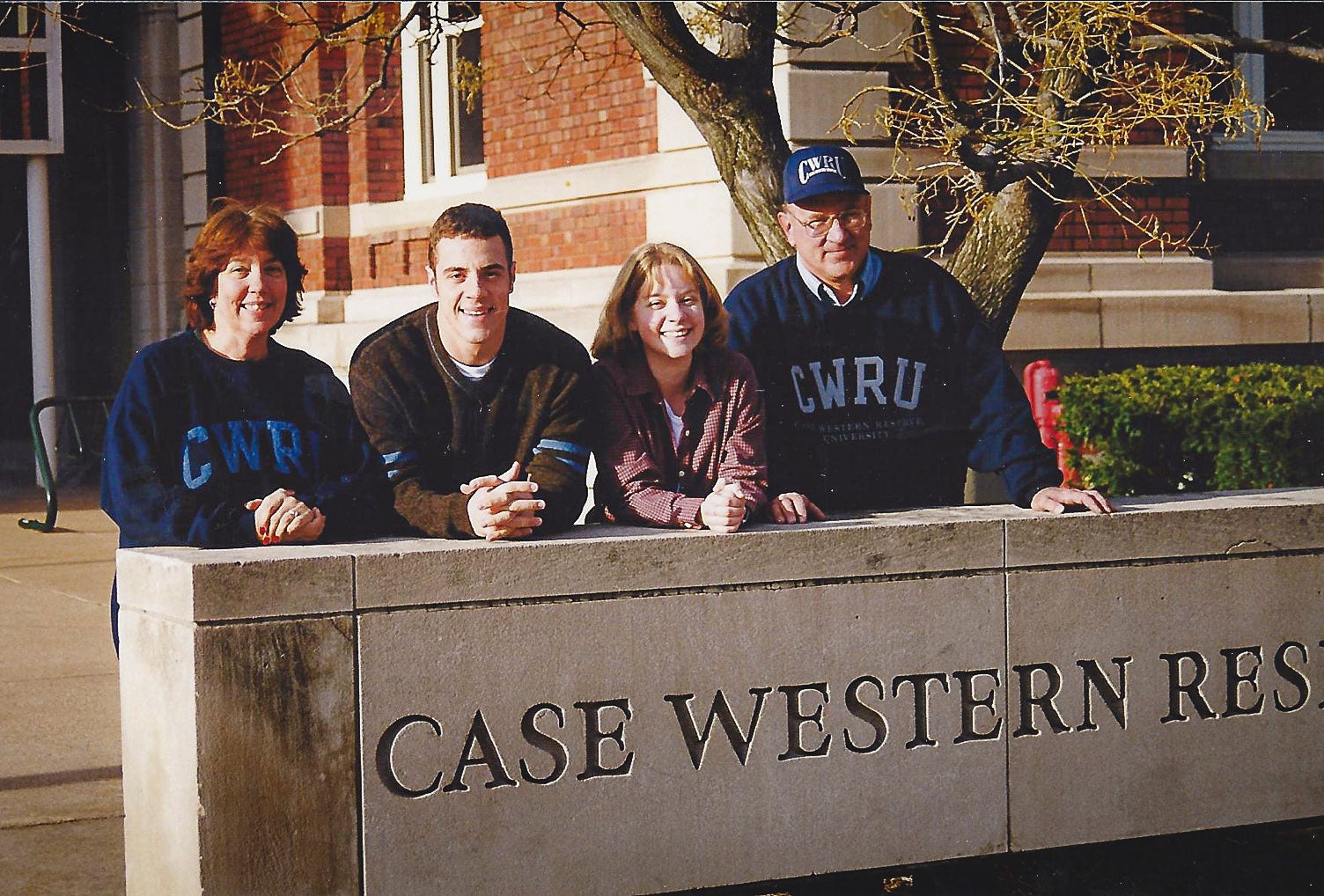 Photo: Courtesy of John Kobs
A finance major intent on investment banking, Kobs quickly began making his mark. He was elected first-year class president, ran track and played football, beginning his career as a third-string running back. Within a year, he was starting every game.
"John made himself into a football player through his hard work in the weight room," said head coach Greg Debeljak, the team's offensive coordinator during Kobs' last two years. "He was one of our fastest kids."
In the final game of his junior year, Kobs scored four touchdowns, tying the then-school record. But the following summer, he suffered a knee injury that ended his playing career. Still, he was voted a team captain for the second-straight season by his teammates. And this fall, he was named to an all-decade football team for 2000-2009 to commemorate 50 years of Spartans football.
"He had such natural leadership characteristics," Debeljak said. "When it was time for somebody to stand up and speak, John was going to speak. He always had that ability to communicate."
As a senior, Kobs dragged himself out of bed well before sunrise many mornings and headed to 6 a.m. football practice—unable to play but determined to lead and help where he could.
"They needed someone to film practice," he said. "It was mentally challenging to be a captain but not be in the mix. But part of my job was to show up and do the best I could."
He brought a similar leadership sensibility to academics.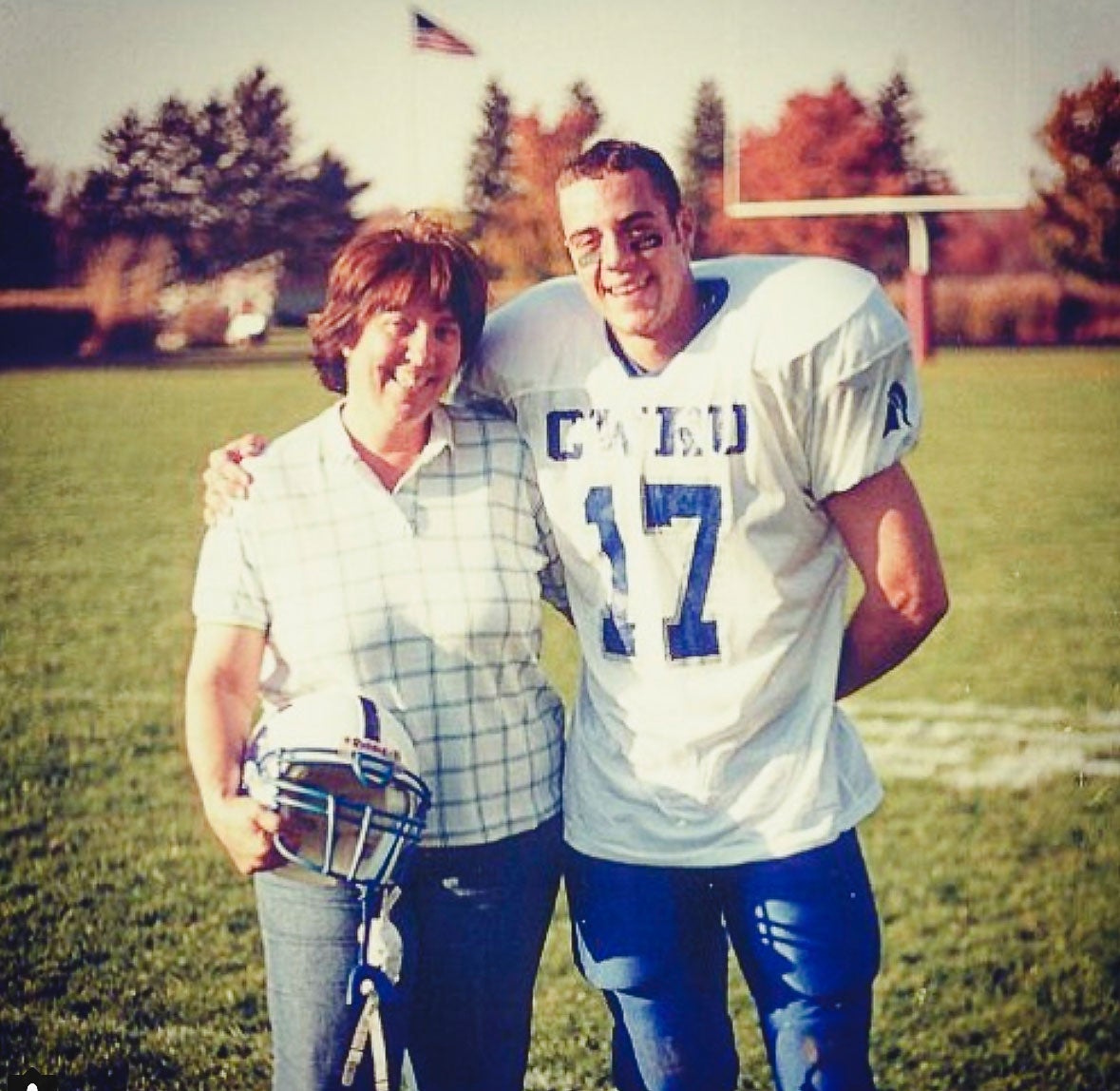 Photo: Courtesy of John Kobs
"Even back then, John had the energy of an entrepreneur, the perspective of an entrepreneur, and would often look at a problem from different perspectives," recalled Scott Fine, a professor of banking and finance at Weatherhead School. "What he was particularly good at was working in teams. He was always a very social person, which I think was one of his key strengths. You always knew when John was in the room. He just had presence."
A year after moving to New York, Kobs began working for an investment firm in Greenwich, Connecticut, a three-hour round-trip train ride from his Manhattan apartment. To pass the time, he read books about real estate. Intrigued by the idea of working for himself, he started buying small houses in Cleveland's western suburbs and, in 2008, quit his job to start a real estate brokerage firm.
"I was basically trying to figure out how to build a business on the fly," he said. "Fail fast is a mentality I embrace; if it's not going to work, try to figure that out as fast as possible so you don't get too wed to any idea."
When the economic downturn of 2008 caused his original idea to fizzle, he pivoted to building an online rental platform that eventually became ApartmentList.com. But, like many young entrepreneurs, he struggled to get his idea off the ground. In 2009, he had no money left in his personal or corporate accounts, no employees and no revenue.
"And that's the company I still work at today," he said.
On the Move
In the early days of Apartment List, Kobs spent time working and living in a house in Palo Alto, California, next to train tracks.
"My co-founder at the time found it," he said. "They must have showed it to him between trains. It was a depressing time. I'm sleeping in this house, trains are shaking the walls, all my savings were gone and it's not like I was 22. I was 29. By the time you're 30, you kind of want to have something to show for what you've done, and I felt like I didn't."
Yet Kobs never wavered. Using investments from friends and family, he slowly began to raise advertising revenue, and the site gained more visitors. By 2013, it was bringing in millions of dollars using an approach much like Kayak.com, with a meta-search function that pulled inventory for multiple sites into one.
Apartment List began partnering with sites that listed vacancies and provided that aggregated information to users. It was even named one of Inc.'s 500 fastest-growing companies.
But just one year later, Kobs felt Apartment List had reached its peak using that business model and could only become more profitable by forming direct relationships with property managers and owners. Kobs decided that Apartment List would only get paid by property managers and owners once renters moved into their new homes.
By the end of 2014, the company had raised $23 million in initial venture capital funding led by Matrix Partners, a private equity firm in San Francisco.
"Of all the founders I've worked with, he is certainly one of the most impressive leaders of teams I've seen," said Dana Stalder, general partner at Matrix Partners and a member of Apartment List's board. "No one else had thought through what the modern customer experience in this category should be. They were solving a real need in a very big category."
The vision is to "deliver everyone a home they love," and the results have been striking. In 2014, Apartment List helped 183 families find a home in the United States. Six years later, that number had soared to 175,000.
"The user experience definitely improved, because when you're getting paid when people move in, you're incentivized to really shepherd that person through the process," Kobs said. "Our site improved dramatically once we made that shift."
The company also provides online guides for apartment living, covering everything from credit scores to tips for living with roommates, and produces original research and analysis on the dynamics of the U.S. rental market.
While Kobs still sees his company as a David to its Goliath-like competitors, including Zillow and Craigslist—founded by Craig Newmark (CIT '75; GRS '77, computer science; HON '08)—his goals are less than modest.
"We want more families to find their homes on Apartment List than any other platform, and we want to do that over the next five years," he said.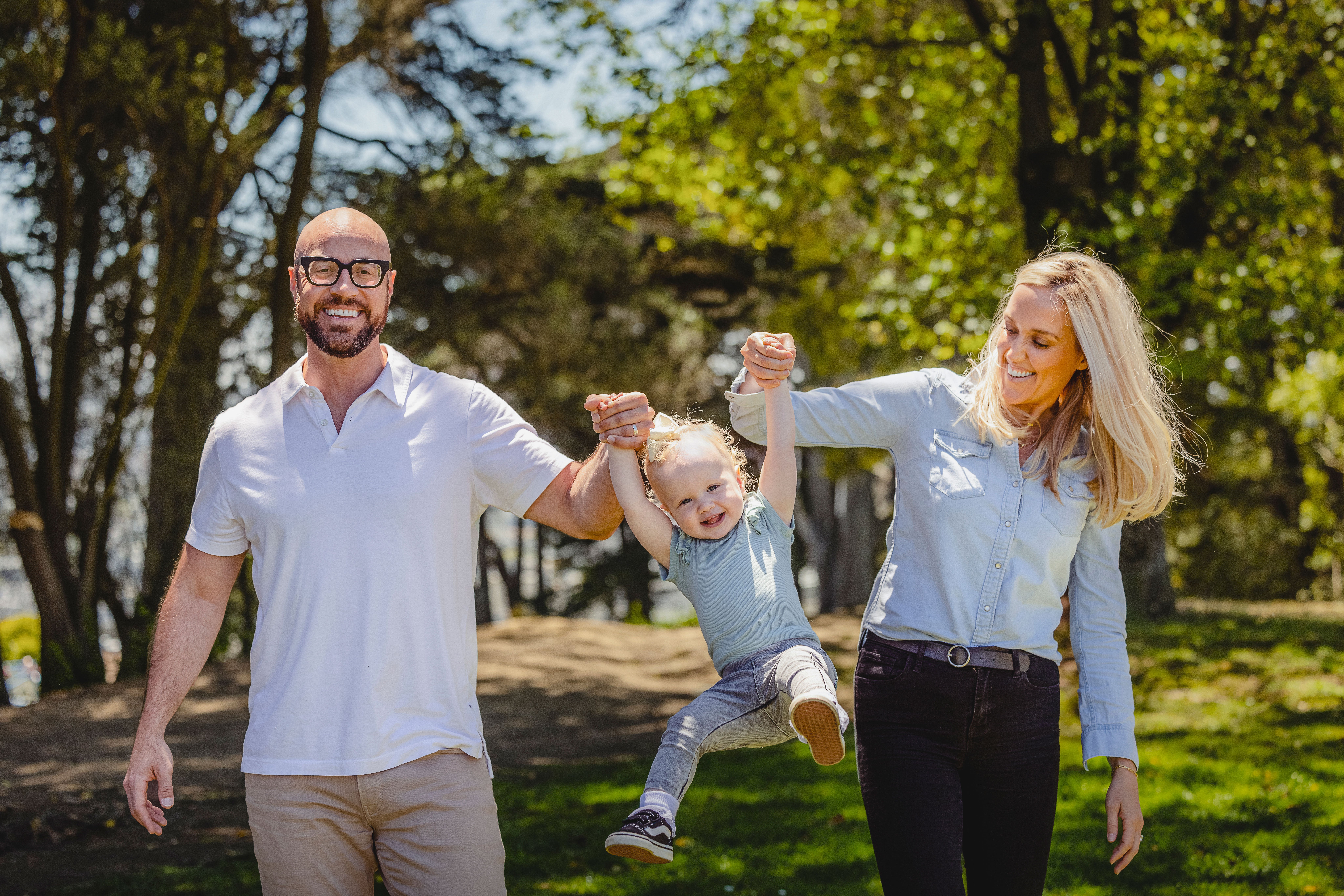 Photo: Jason Doiy
As Kobs built the company, he looked for the right life partner. Three years ago, he married his wife, Jenna, a mental-health therapist. Their first child, Payton, was born during the pandemic. Kobs and his colleagues continue to work from home, and he starts each day making coffee for himself and breakfast for Payton.
When COVID-19 began to spread, Apartment List—a company with a business model predicated on mobility—prepared to absorb short-term financial hits.
"Shelter in place—what could be worse for a company that gets paid on movement?" said Matthew Woods, Apartment List's chief revenue officer. "John was steadfast in saying great companies are not created when the wind is at their back."
People continued moving, first away from cities and then back. And earlier this year, Apartment List raised $60 million in its latest round of funding from a diverse group, including institutional investors, singer/songwriter Lizzo and NBA star Andre Iguodala.
"The company and the team are in a very strong and secure position," Woods said.
Kobs is gratified by the success, but believes his team is just getting started. The company has momentum, and amid these pandemic-altered times when home can feel like a refuge, the vision that animates Kobs has never felt more relevant. He wants to do well, but perhaps more important, he wants to do good. A marathon runner since 2014, Kobs is fond of saying "there are no traffic jams on the extra mile."