lens
Collective Memory
Maggie Popkin's New Book Explores the Meaning of Souvenirs in Ancient Rome
If you've ever bought a pennant at a Cleveland Cavaliers game, you have something in common with ancient Romans. As Maggie Popkin, PhD, writes in her new book, Souvenirs and the Experience of Empire in Ancient Rome, collectibles date to the time of gladiators. In first-century Rome, for example, spectators leaving amphitheaters like the Colosseum could buy glass cups commemorating popular combatants. A Case Western Reserve associate professor of art history, Popkin studied these and other artifacts during a five-month fellowship at the American Academy in Rome, where she was the Andrew Heiskell Rome Prize Fellow in Ancient Studies during the past academic year. Here are a few of her favorite mementos.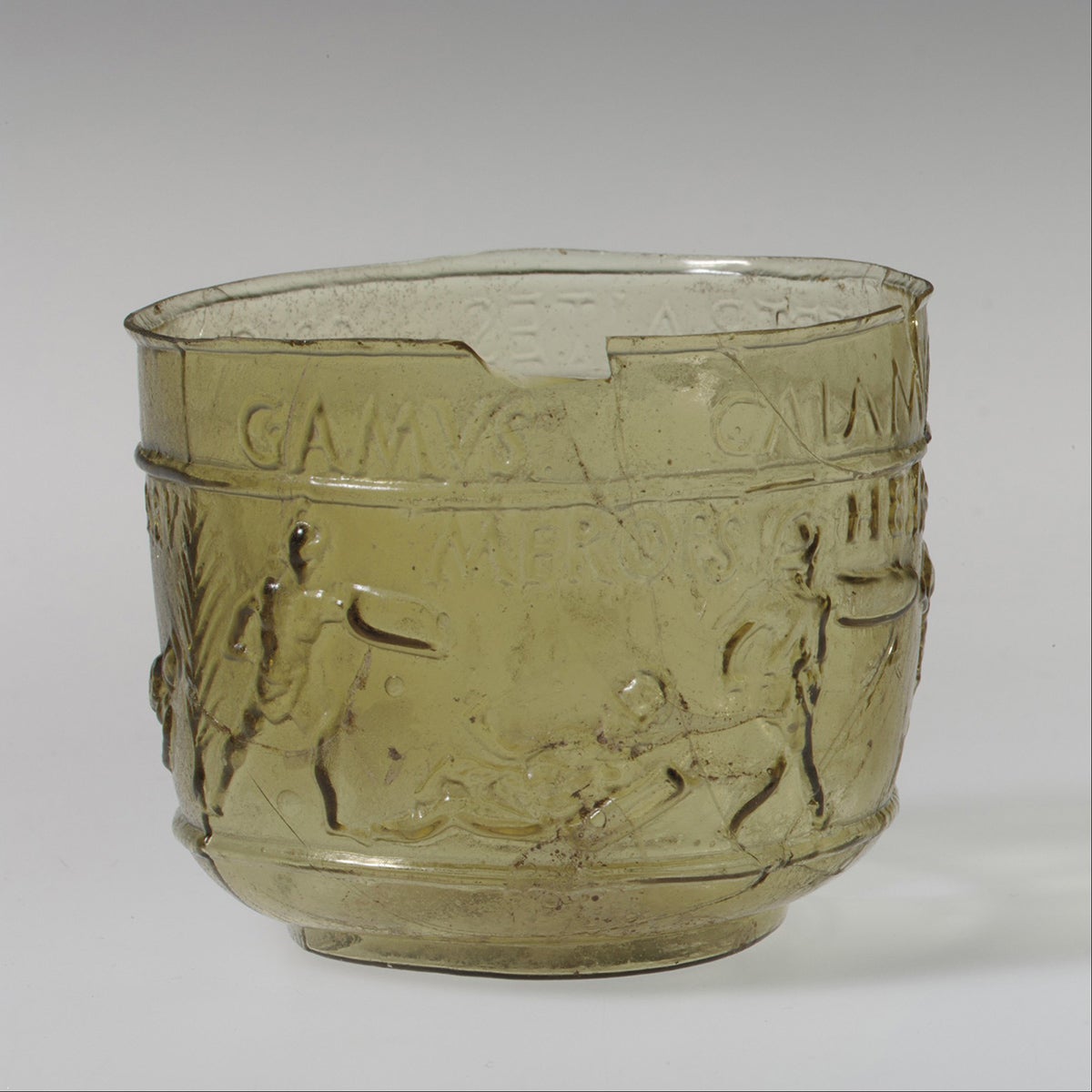 Metropolitan Museum of Art, gift of Henry G. Marquand, 1881
GLASS GLADIATOR CUP
Mass produced with images of famous gladiators and charioteers, these cups would have been like getting a beer mug featuring your favorite sports team.

The gladiators on this cup, such as Gamus and Calamus, were the LeBron James and Pele of their day.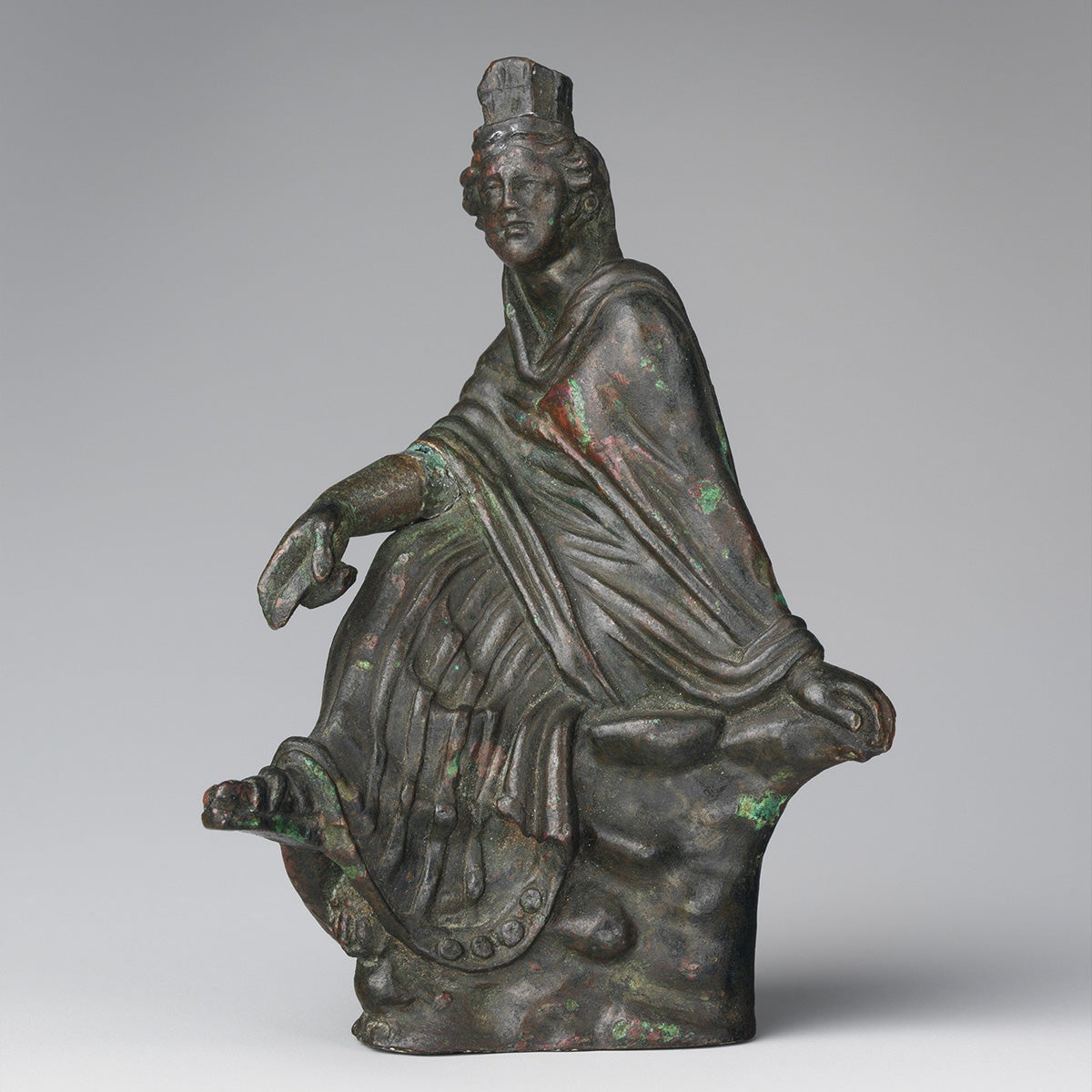 Metropolitan Museum of Art, Rogers Fund, 1913
BRONZE FIGURINE OF THE TYCHE OF ANTIOCH
This is a first- or second-century miniature replica of a famous statue from the Greek Hellenistic period. Such bronze figurines were bought by people who had never seen the statue, the way someone today might buy a poster of the Mona Lisa without ever visiting the Louvre Museum in Paris.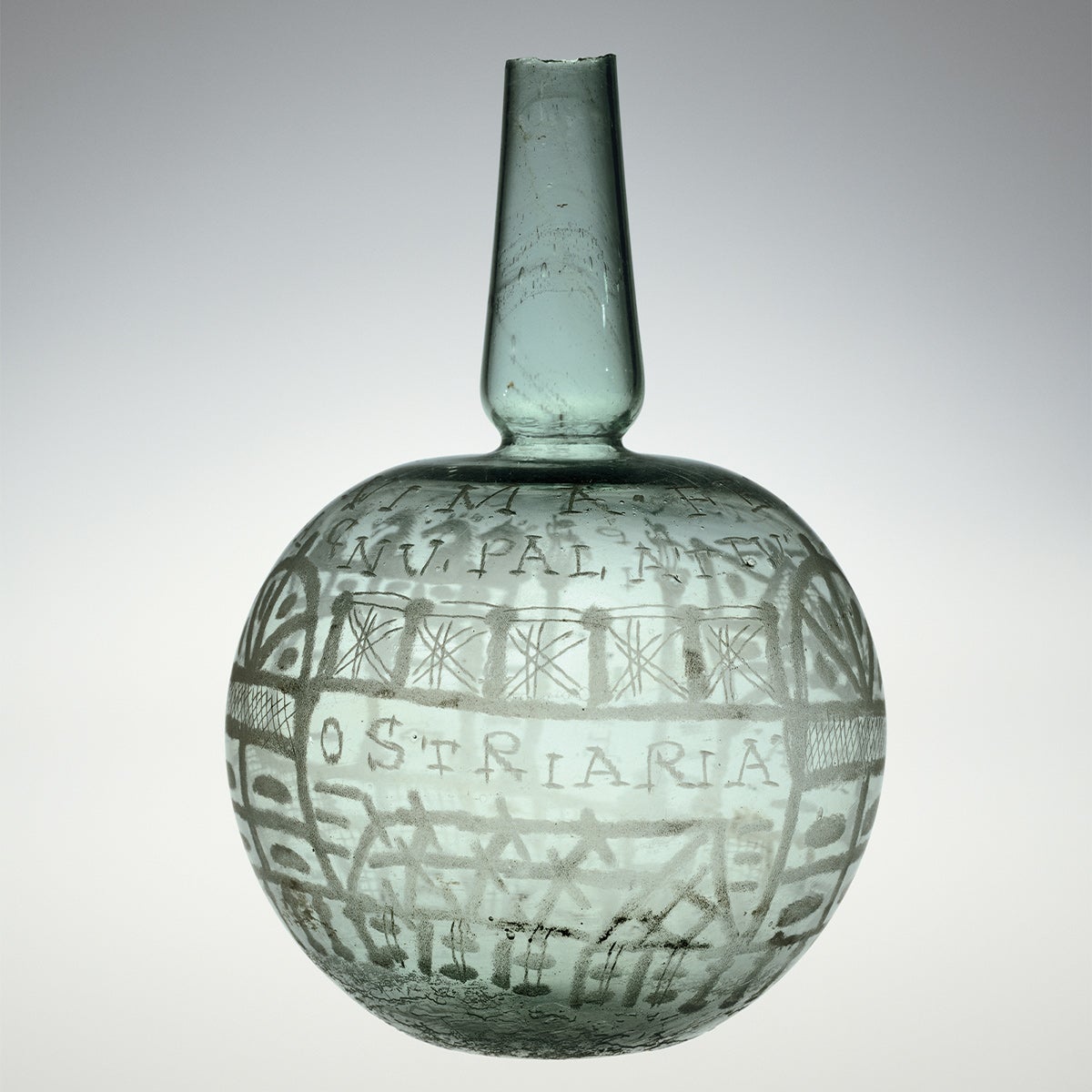 Populonia bottle (probably 275 - 325). CMOG 62.1.31. Image licensed by the Corning Museum of Glass
POPULONIA BOTTLE
Flasks like this were engraved with monuments from two cities on the Bay of Naples, likely in the third or fourth century. The designers were responding to what they thought tourists would want, but in the process they created the kind of hype that made certain monuments must-see destinations.