lens
Community Counsel
New environmental law clinic to help address a raft of regional issues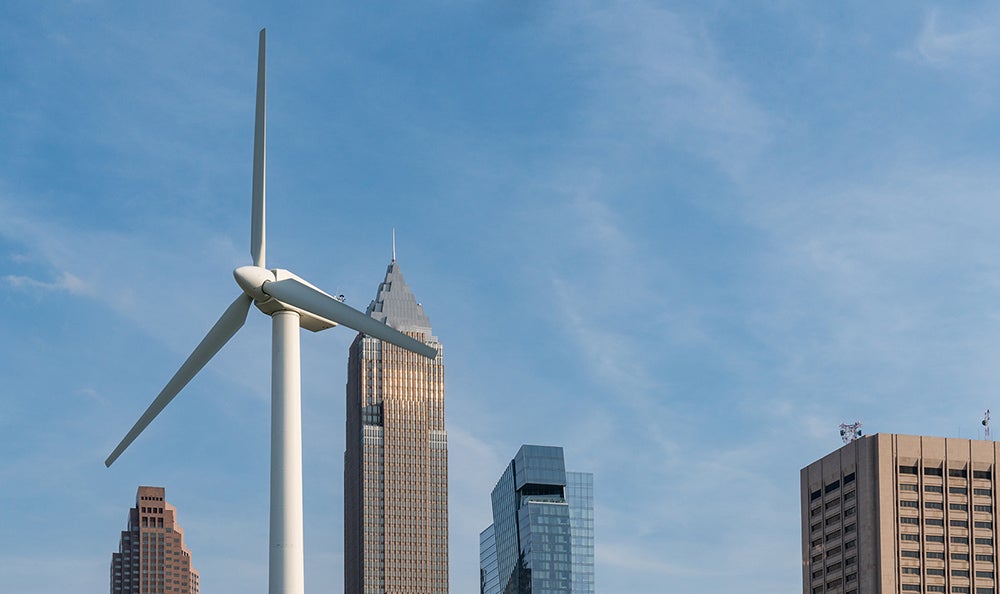 Photo: iStock.com
The third-year students who staff a new clinic at Case Western Reserve University School of Law are working on the fight for environmental justice.
Since August, when the Environmental Law Clinic launched, students have been helping local clients with everything from navigating the legal process for turning vacant properties into green spaces to advising clients about funding to clean up and develop contaminated land.
"There is a significant role for attorneys to play in the climate fight and on environmental issues, whether it's energy, water or wildlife," said Miranda Leppla, JD, the clinic's director. "We have to tackle these issues so that we're protecting communities—especially those disproportionately exposed to environmental hazards and often lacking the means to adapt to climate change."
The new clinic's experiential approach is part of a valuable foundation for students.
Its work is also supported by existing scholarship and research provided by the school's Coleman P. Burke Center for Environmental Law, which launched in 2019 with a $10 million gift from Coleman P. Burke, JD (LAW '70), who died the following year.
The clinic complements an expanding environmental law curriculum and concentration, and was jump-started by an endowment established by the late Stanley, JD (LAW '46), and Hope Adelstein to support environmental law training.
Students already are hearing from clients "that their work toward fixing an energy justice issue will have a real impact on people in local communities," said Leppla, who previously was a private litigator and served as lead energy counsel at the Ohio Environmental Council.