lens
Undeterred by War
Weatherhead School professor helps launch university in his native Ukraine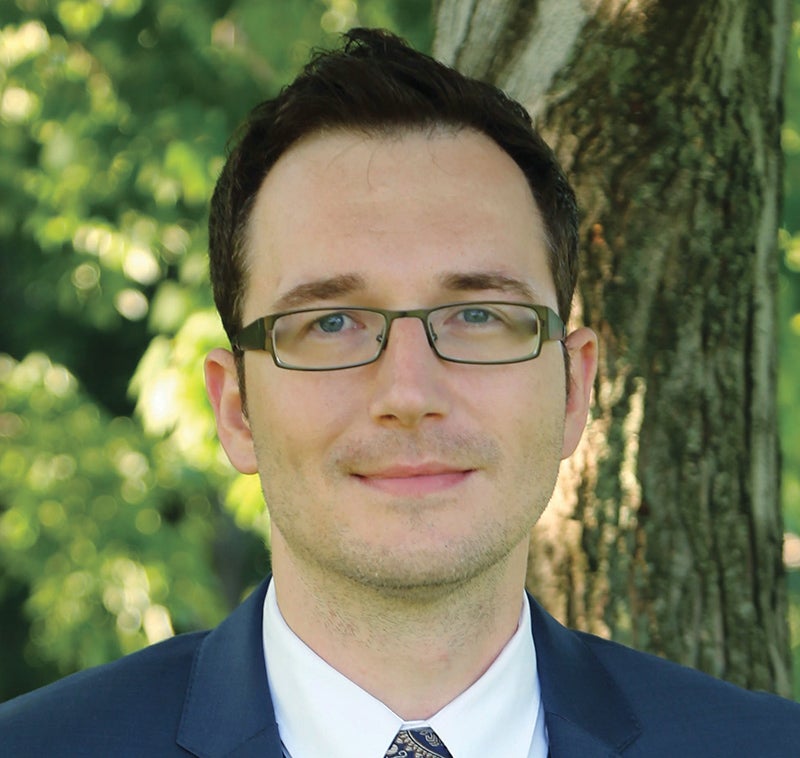 Roman Sheremeta, PhD, was in his native Ukraine to co-develop American University Kyiv (AUK) last February when Russian forces attacked the country. Recognizing the looming threat, the associate professor at Case Western Reserve's Weatherhead School of Management left on one of the last flights out.
The resulting war not only enraged Sheremeta, whose parents and brother live in Ukraine, but deepened his commitment to start the university and fight back against Russian aggression. "American University Kyiv has become an important symbol, a beacon of light in a dark tunnel, a reminder that the world has not abandoned Ukraine," Sheremeta said.
Delayed, but not derailed, AUK launched in September—albeit smaller than planned—with online bachelor's and master's degree programs in business administration, engineering and computer science. Sheremeta plans to be in Kyiv starting in January and will take a temporary leave from CWRU.
For Sheremeta, it's been a passion project. When the school's founders asked him to join the team a year ago, he jumped at the chance to give something back.
Appointed the founding rector (essentially the top academic post) and working with Arizona State University, he recruited faculty and helped shape the founding vision for a world-class institution that prepares students for careers and generates high-quality research focused on real-world problems.
He envisions a university with in-person instruction, a faculty that includes internationally recognized scholars and students from Ukraine and across Europe.
"If we can create a model university for the rest of Ukraine, that could spur a transformation of the whole educational system," Sheremeta said.