lens
Reaching New Heights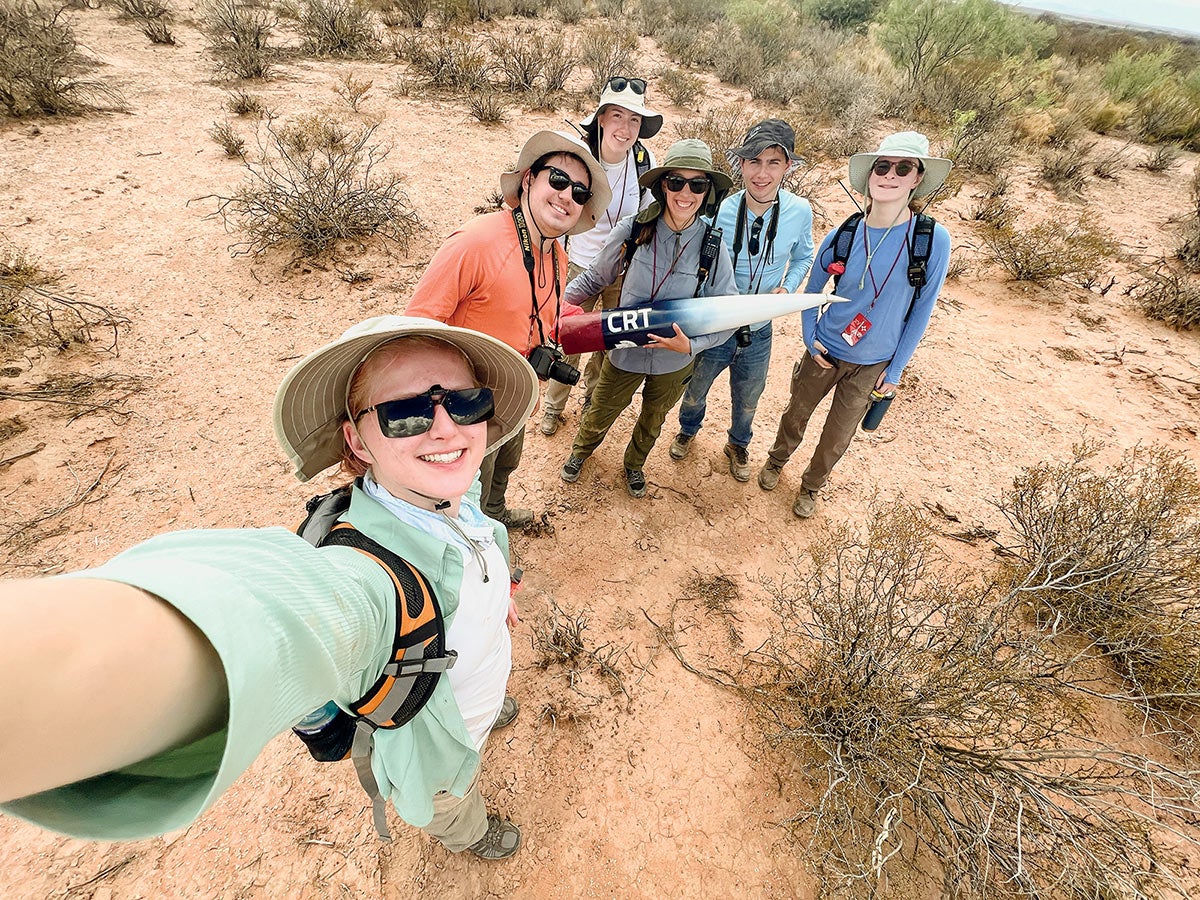 The Case Rocket Team made history in July, taking second place in the overall competition at the Intercollegiate Rocket Engineering Competition.
The team won first place in its category with a rocket that team members built and designed (except for a purchased motor) that soared 9,898 feet. The prestigious competition took place at Spaceport America in New Mexico, and is the world's largest international collegiate rocketry competition.
This was both the Case Western Reserve team's first in-person competition—it participated virtually last year because of the pandemic—and the first time it launched a Level 3 rocket, which has a more powerful engine.
"Our ability to bring together a group of people, some of whom had never touched a rocket before this year, and win our category our first year was beyond anything I could have imagined," said Max Ross (CWR '22), the team's competition leader and a graduate student in aerospace engineering.