lens
Testing Gene Therapies
New tool measures effectiveness of blood-disorder treatments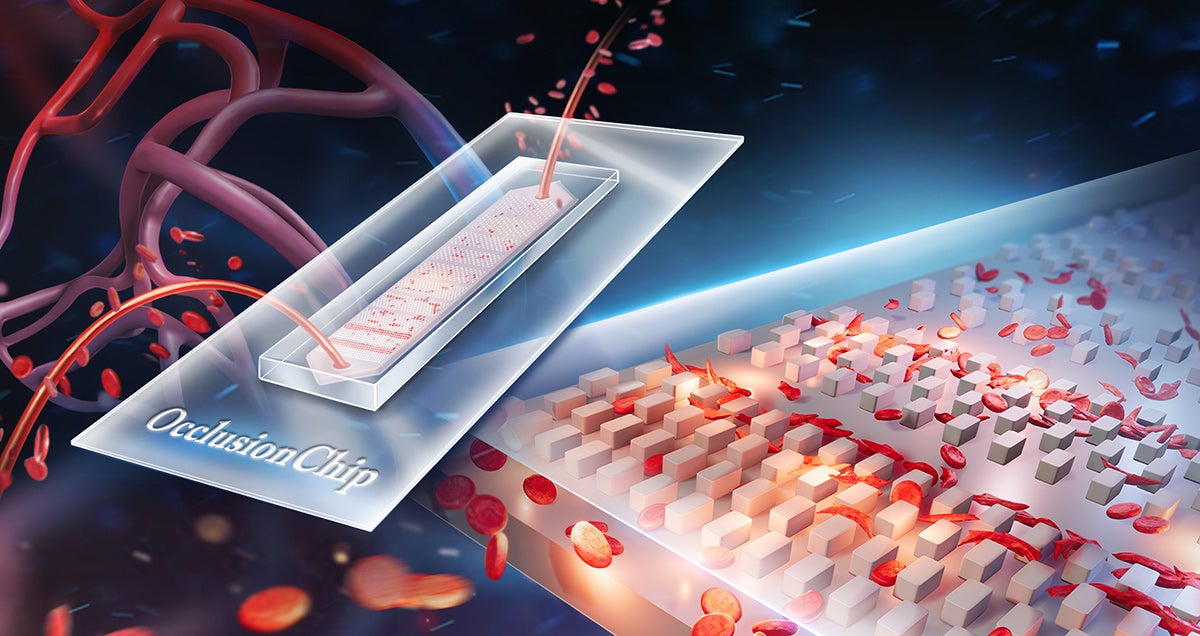 Illustration: Grace Gongaware
New gene and drug therapies are emerging to treat sickle cell disease (SCD), but a key question remains: How can science help determine how effective they are?
A Case Western Reserve-led team developed a blood test for physicians to measure how well the therapies work on patients with the inherited blood disorder.
"Personalized accurate diagnostics can be a game-changer for SCD care," said Umut Gurkan, PhD, the Wilbert J. Austin Professor of Engineering, who led the test's development.
BioChip Labs, a company spun off from the university in 2020 and led by veteran health industry entrepreneur John Zak, MD (MED '96), is producing and marketing the assessment tool.
Earlier this year, the National Heart, Lung, and Blood Institute awarded the company and CWRU two fast-track grants totaling $4 million to soon bring the test to physicians and their patients across the country.
The federal government also assigned the company billing codes for reimbursement, which Gurkan said means hospitals and clinics will soon be able to order the tests for patients.
SCD results from a single gene mutation that ultimately can lead to organ damage and possibly death. With gene therapies, mutated genes can be replaced or inactivated—but the process doesn't always cure the patient.
The BioChip tool would allow physicians to assess the health of red blood cells in patients before and after gene therapy. Its developers believe it could potentially be used to predict which new therapy is best for a given patient.
"BioChip Labs," Zak said, "represents the first diagnostic platform that can assess patient health and the efficacy of these new [SCD] therapies."