launch
Dental School Partnerships Extend International Impact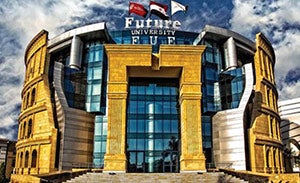 COURTESY OF FUTURE UNIVERSITY IN EGYPT, FUE
Case Western Reserve School of Dental Medicine's award-winning approach to education is doing more than drawing interest from other institutions—it's also inspiring overseas partnerships.

The school, which has won national awards for its curriculum innovations, has signed agreements to share its academic expertise with two universities abroad.

In the first, Case Western Reserve dental faculty members will travel to Future University in Egypt to assess its dental school's teaching, testing and clinical training programs. They'll also evaluate the content and quality of the school's overall curriculum.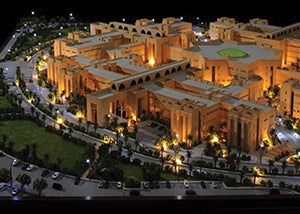 COURTESY OF QASSIM UNIVERSITY
The second agreement includes fellowships at the dental school for up to eight faculty members each academic year from Qassim University in Saudi Arabia. The academics will spend one year here further developing their skills to become more effective teachers.

Dental School Professor Nabil Bissada, DDS (DEN '78), Vice Provost David Fleshler, JD, and Dean Kenneth Chance, DDS (DEN '79), led CWRU's negotiations for both agreements.

"These universities both have growing recognition of the important relationships between oral health and overall health in their own countries, as well as our university's ability to collaborate and share our expertise," said Chance, who last fall gave the opening keynote address at a global oral and dental medicine conference in China.