LENS Health and Wellness
Extended Benefits
A Study of Type 1 Diabetes Pays Dividends Over Decades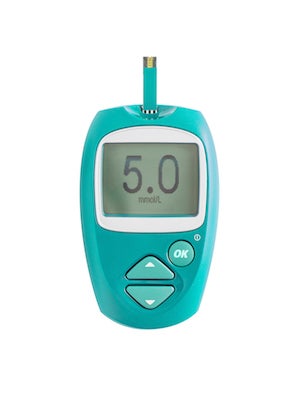 PHOTO: iStock
People with type 1 diabetes often used to struggle with frequent trips to the emergency room for surging or plummeting blood sugar, and long-term complications such as blindness and nerve pain.
But a major study launched in the 1980s radically changed management of the disease around the world. And, according to Rose Gubitosi-Klug, MD, PhD, the multi-decade follow-up study she directs from Case Western Reserve School of Medicine has been just as consequential.
"It really has changed the face of type I diabetes," said Gubitosi-Klug, an associate professor of pediatrics and chief of pediatric endocrinology at University Hospitals Cleveland Medical Center.
The National Institutes of Health—which awarded Gubitosi-Klug and her collaborators $25.4 million for six years of study starting in 2011—recently granted up to $24.9 million for five more years.
The first study, the Diabetes Control and Complications Trial (DCCT), ran from 1983 to 1993 and enrolled more than 1,400 patients, age 13 to 39, with type I diabetes. It showed that strictly controlling blood glucose through multiple daily tests and insulin injections could prevent or slow the development of serious complications.
The ongoing follow-up, the Epidemiology of Diabetes Interventions and Complications study (EDIC), which Gubitosi-Klug directs from the medical school, has tracked 90 percent of surviving DCCT participants at 27 sites across the United States and Canada. This work has yielded unprecedented insights into the long term benefits of intensive glucose control, which include lower rates of cardiovascular disease and death.
That's especially important now that intensive therapy, which became standard practice thanks to the DCCT, is helping people with diabetes live longer. (Some EDIC participants now are in their 70s.)
Ultimately, Gubitosi-Klug said, the EDIC data should allow doctors to personalize their patients' glucose-control regimens by better understanding the risk factors that predict the development of long-term complications as well as recurrent, severe low blood glucose reactions. "We're hoping to identify high-risk individuals so we can tailor treatment accordingly," she said. And the findings could lead to the development of new types of drugs to prevent complications.
A LIFE-THREATENING DISORDER
Type 1 diabetes prevents 1.25 million Americans, many of them children and teenagers, from producing enough insulin to properly convert the glucose in their blood into energy. Study findings have shown that intensive blood glucose control leads to a:
76% reduced risk of eye disease;
57% reduced risk of heart attack, stroke or death from cardiovascular causes;
30% reduction in risk of mortality overall.