LENS
Illustrating Race
Cara Byrne charts changing depictions of black children in picture books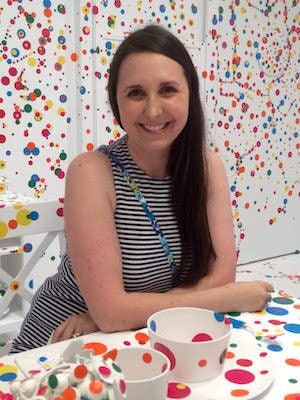 When Cara Byrne, PhD (GRS '11,'16, English), was first pursuing her doctorate, she planned to study Shakespeare. But a chance encounter with an illustrated children's book by African-American author Gwendolyn Brooks changed everything, inspiring Byrne to write her dissertation on depictions of black children in literature during the past two centuries. Now a full-time lecturer and SAGES teaching fellow at Case Western Reserve, she's adapting her research into a book. Byrne also wrote a guide to diversity in children's literature and has worked with the university's Schubert Center for Child Studies as a research adviser on the subject.*
Your upcoming book is titled

Illustrating the Smallest Black Bodies: The Creation of Childhood in African American Children's Literature, 1836–2015

. What's an example of early depictions of black children?
E.W. Kemble, who also did illustrations for Adventures of Huckleberry Finn, illustrated an ABC primer with really grotesque caricatures. One page shows a little African-American child putting a gun in his mouth, and on the next page you see the gun has gone off and he's decapitated his dog.
How did African-American artists and writers portray black children in picture books?
Black writers and illustrators long recognized the hardships that black children faced, they just didn't necessarily show this in children's literature until the civil rights movement and accompanying black arts movement took hold. In the 1960s and '70s, a lot of illustrators were showing black children depressed, frowning, looking away from the viewers, while writers including James Baldwin and Langston Hughes focused on the pressure placed upon black children to be the future, to uplift the next generation. And after the Birmingham church bombing [by a white supremacist who killed four young black girls in 1963], more writers realized the power in showing the vulnerability of being a black child in the U.S.
How have things changed?
Now we're in the middle of this wonderful "We Need Diverse Books" movement, which started with this question of why are certain groups underrepresented, and is now moving into how are children being represented in these books.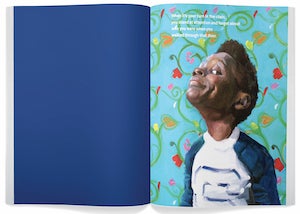 Image from

Crown: An Ode to the Fresh Cut

, written by Derrick Barnes and Illustrated by Gordon C. James, Courtesy of Agate Publishing
Any recent books that are particular standouts?
One of the most awarded books of 2018 is Crown: An Ode to the Fresh Cut, by Derrick Barnes and Gordon C. James. It's this beautiful celebration of black boys. The very first image has the little boy with his chin up and a small smile, kind of giving a side eye to the reader. There is something reminiscent of Kehinde Wiley's portrait of Barack Obama [which was unveiled last year at the National Portrait Gallery].
How do audiences respond to your presentations?
Part of these conversations ask people to look at some of their favorite picture books as children, including The Story of Little Black Sambo [which has been criticized for stereotypical depictions of the black child protagonist]. A lot of people grew up with that book and really love it. Some people feel threatened when we look at those books; they say, 'How can you be telling me this is wrong or that it's racist?' It's important to show the nuances so we can think about the history of how African-American children have been represented within the genre.
What about your students?
Mostly, I have STEM [science, technology, engineering and mathematics] students. Some- times students take my class thinking that we're just going to read Dr. Seuss; it's going to be so easy. The beauty is, by the second class, they realize how complicated studying picture books really is. My job is getting them to realize children's literature is all about the way adults understand and see children, because adults are the ones writing and illustrating these books.
*This conversation was edited for length.