lens
Doc Opera Unbound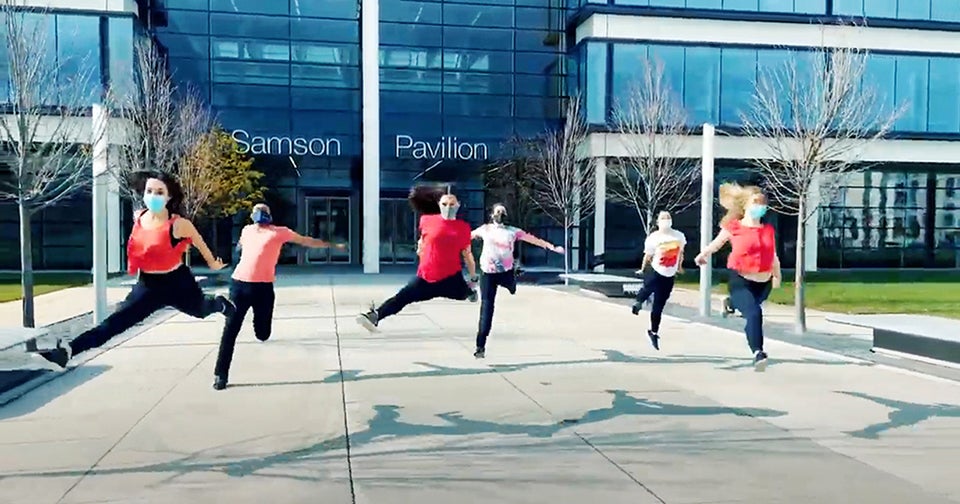 "Trauma mia, sliced up arm again / My, my, suture and some skin glue!" goes the parody of "Mamma Mia," the hit ABBA song.
The song was a highlight of the 36th annual Doc Opera variety show/fundraiser written, directed and performed mostly by School of Medicine students—and the first to be completely virtual.
Because of physical-distancing requirements, the production expanded beyond the traditional stage.
Shot in locations on and off campus with more than 140 (masked) singer-dancers and a 30-piece band, Doc Opera proved that even in a global pandemic, the show must go on.
"COVID or not, people still wanted that creative outlet," said George Saieed, a second-year medical student and a technical director of the show.
Second-year medical student Maddie McKenna wrote the parody of the song "Mamma Mia" and was one of the show's 10 directors.
The songs included "What Hurts?" (based on Lizzo's "Truth Hurts") and "Quarantine" (to the tune of ABBA's "Dancing Queen").
The production raised an unprecedented $25,000 for the Student-Run Health Clinic and sold 609 tickets—up from 471 sold for 2019's Wizard of Gauze.
After more than 1,000 hours of production time, the show—called Trauma Mia—debuted on YouTube in December.
"Usually, it's just friends and family," Saieed said. "But now, you had people from all across the country tuning in. How cool is that?"
See the show at bit.ly/CWRUDocOpera2020.