lens
Theatrical Magic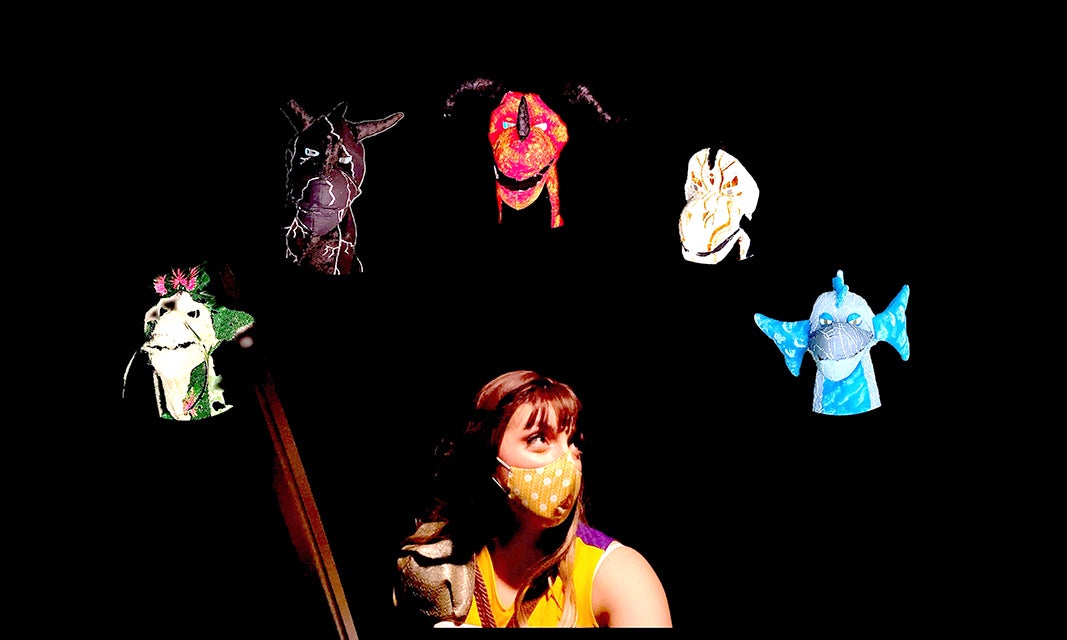 IMAGE: Courtesy of Camille Witt
Timothy Koch (CWR '08) had hit a career high point before the pandemic. He was resident director of the Broadway production of Frozen, with responsibilities like maintaining the show's artistic consistency and casting new actors.
"And all of that went away," he said. "Just like that."
As New York exploded with COVID-19 cases, Koch received a call from Case Western Reserve University's Department of Theater asking him to guest-direct a virtual spring play.
Koch jumped at the chance, even if it was "from my one-bedroom in Manhattan, with my cat and my wife," he said.
He chose Qui Nguyen's She Kills Monsters, which follows the journey of a mourning sister of a Dungeons & Dragons game aficionado—in real and virtual worlds.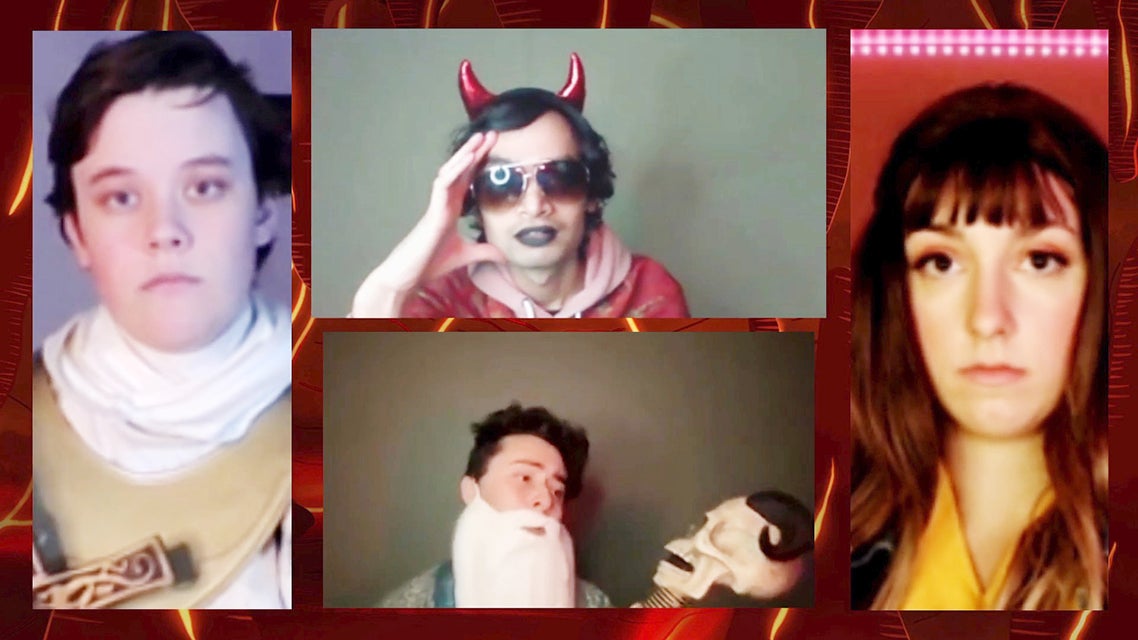 IMAGE: Courtesy of Camille Witt
With 11 student actors and six crew members spread across four states, Koch devised scenes involving stage tricks and winks to the audience, suggesting, for example, that two actors in a noisy brawl were in the same place, when they were actually miles apart. "It's an obvious bit of comedy," Koch said, "and the
audience is in on the joke."
Junior Camille Witt, the scenic and virtual-worlds designer, created digital illustrations and motion graphics to evoke a mystical beach, dark cave and a castle—and organized the size and location of the actors' on-screen windows for each scene.
"We're sort of shoehorning our medium into a context for which it's not really created," she said. "But we made it work."