lens
New Perspectives
Interdisciplinary summer classes to help students navigate a complex world
Sometimes the most memorable classes are those that help change how students view and make their way through life. That's the idea behind three new 2021 summer courses that are part of the College of Arts and Sciences' aim to expand and enhance interdisciplinary course offerings: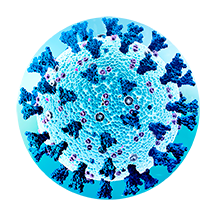 "Pandemics, Past and Present: Integrative Approaches," taught by Leena Chakravarty, PhD, instructor, and Dianne Kube, PhD, lecturer, both in the Department of Biology; Jonathan Sadowsky, PhD, the Theodore J. Castele Professor in the Department of History; and Sarah Markt, ScD, assistant professor in the Department of Population and Quantitative Health Sciences. One aim is for students to be able to broadly integrate different perspectives into their understanding of pandemics. They also will focus on the spread of disease; the life cycle and molecular biology of the influenza virus and the novel coronavirus; and the technologies involved in testing, therapeutics and vaccinations.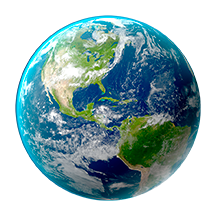 "Our Knowledge of Climate Change: What do we know and how do we know it?," taught by Christopher Haufe, PhD, associate professor of philosophy, and Cyrus Taylor, PhD, Albert A. Michelson Professor in Physics. Students will use the disciplines of physics and philosophy to examine subjects including the nature of scientific knowledge and the challenges of developing a robust scientific process resistant to fraud. They also will explore the history and current state of climate science, the role of international coordination, efforts to disrupt the scientific process, the public understanding of science, and the type of process needed to address climate change.
"Utopia, Dystopia, and Scientific Modernity: Sixteenth Century to the Present," taught by Aviva Rothman, PhD, assistant professor in the Department of History, and Maggie Vinter, PhD, associate professor in the Department of English. Starting with the Scientific Revolution, students will examine through dystopian and utopian literature and film the relationship between knowledge and power; the impact of new technologies; the voyages of exploration and exploitation; industrialization and forms of production; ideas of gender, race and class; nuclear power; genetics; and climate change.