features
The Virus That Changed the World for Good
'There's nothing like a crisis to focus us'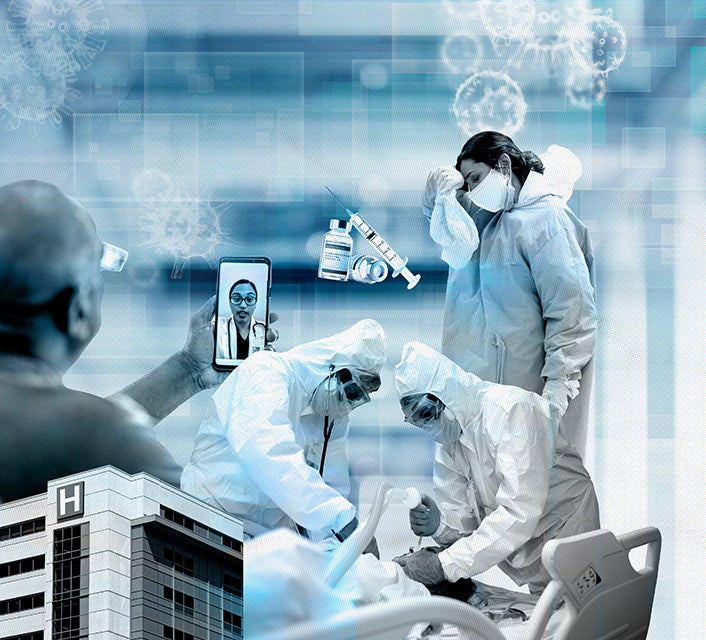 IMAGE: Malijaj and iStock/Getty Images Plus
The COVID-19 pandemic has wrought extensive and once unimaginable devastation: Millions of people have died, more have experienced months of isolation, and economies have buckled under the strain of rapid and long-lasting changes. At the individual level and the societal one, the virus has taken a profound toll.
At the same time, the pandemic is an accelerant, a disruptor and a wake-up call.
Scientists quickly developed vaccines. The world moved online in what seemed an instant. And flaws in our systems revealed themselves with stark clarity, ripe for change.
How are the changes playing out within health care and beyond? Think asked faculty and alumni experts from the Case Western Reserve University community to share what they're seeing—and how they're taking action.
Highlighting Healthcare Inequities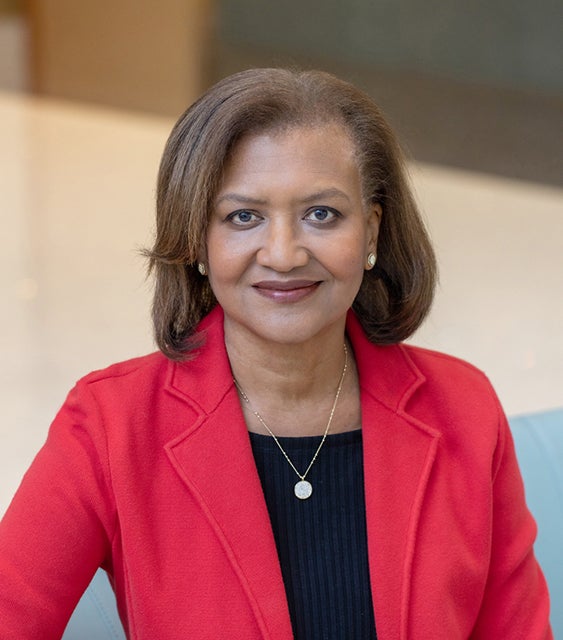 At the peak of last winter's COVID-19 surge, Elaine Batchlor's 131-bed hospital in South Los Angeles was flooded with patients. Some lined hallways or spent time in outdoor tents waiting for beds.
"We were the epicenter of the epicenter," Batchlor said. "We had more COVID-19 patients than hospitals three to four times our size."
Batchlor and her team worked tirelessly to expand the hospital's capacity and supplies and establish a clinic for "long-hauler" patients with lingering COVID-19 symptoms.
On Christmas Eve, the CEO wrote an urgent letter to Gov. Gavin Newsom about how "we were being disproportionately impacted." Two days later, he sent a team of state emergency services leaders to the hospital. Within a week, 90 National Guard Medical Strike Team members—including nurses and respiratory therapists—came to help.
The hospital serves the largely Black and Latinx neighborhoods of Watts and Compton, which have long suffered from underinvestment in key areas including housing, education and health care.
Batchlor sees the pandemic as a potential inflection point that has placed a glaring light on inequities, revealing the need for system-wide change.
As her team works to vaccinate the community, Batchlor is calling for reforms to prevent the next crisis, including more funding to train physicians of color, an improved social safety net and integrated physical and mental health care.
"South L.A. is sicker because we have a shortage of 1,200 doctors," said Batchlor, whose hospital conducted a study with a consulting firm on the issue. "The doctor shortage has everything to do with the way our separate and unequal national health care system is funded."
Disparities in COVID-19 Deaths
Black, Hispanic and Latinx, and American Indian and Alaska Native populations have experienced disproportionately higher percentages of deaths from COVID-19 in the United States. People who are Hispanic account for 37.3% of COVID-19 deaths but comprise only 19.4% of the population, while non-Hispanic Black people account for 22.2% of deaths but just 12.7% of the population.
Source: Provisional death counts from the National Center for Health Statistics of the Centers for Disease Control and Prevention. Data based on an unweighted distribution of the population; percentages are age-standardized to allow communities of different ages to be compared. (Data accessed May 10, 2021)
Fixing Our Messy Health Insurance System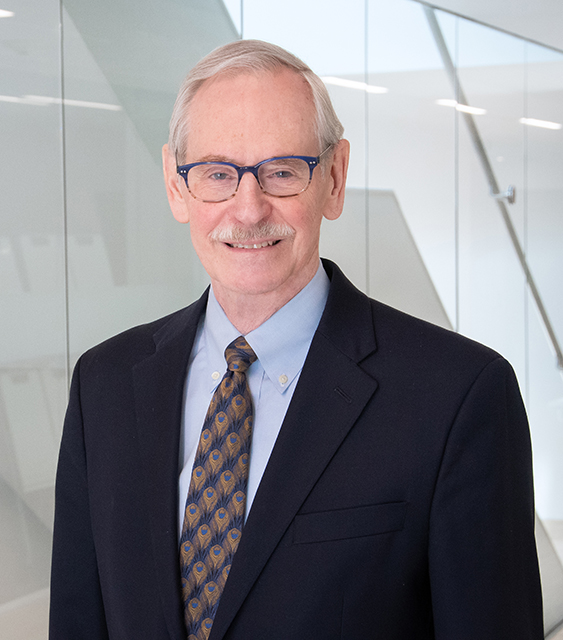 America's patchwork of health care insurance—often tied to employers—has long been a messy and imperfect system. But nothing exposed its flaws quite like the pandemic, said J.B. Silvers.
"When we shut down big sections of the service economy, [some companies] didn't continue their health care coverage," he said.
When the incomes of millions of people dropped or disappeared altogether last spring, government health insurance programs including Medicaid and the Affordable Care Act (ACA) worked as shock absorbers, said Silvers, to cover these affected individuals.
But the anxiety of this collective moment may have changed the minds of people who hadn't considered a public-insurance option in the past.
"For a long time, 'Medicare for All' seemed like a really fringe idea," Silvers said. "But now, having a government program that stays with people doesn't necessarily sound like such a bad idea," he said. "Politically, it may open up some opportunities."
While Silvers is not ready to predict a single-payer system, he does think more of Americans are open to change.
"There's nothing like a crisis to focus us," he said.
Taking Care of Health Professionals, Too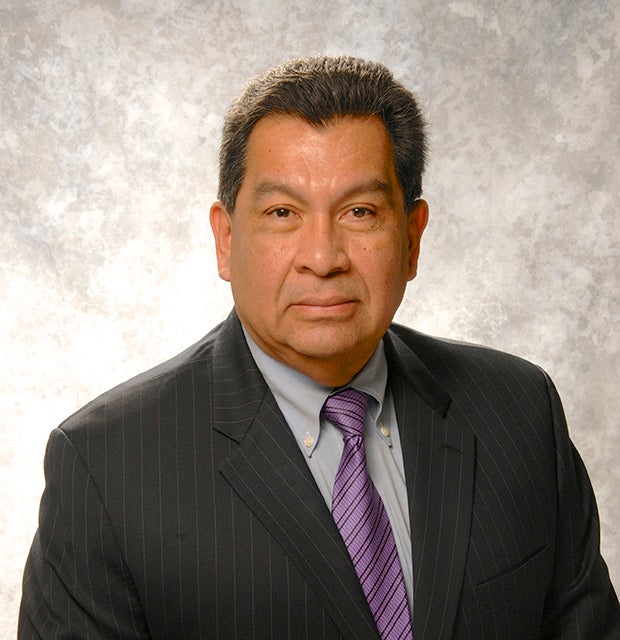 Alejandro Arroliga understood early that COVID-19 was going to be a world-changing virus. What he didn't fully anticipate was the extreme toll the pandemic would take on the thousands of workers in his health care system.
"We have to provide the very best care to our patients," he said. "But we also have to protect ourselves. If we don't, we're sending an army to battle without a weapon."
To that end, he and his team have emphasized providing employees the equipment they need to stay safe and the freedom to speak up if they're feeling unsafe or burned out. That includes everyone—from doctors and nurses to the cleaning and cooking staffs.
He made staff breaks and vacations a priority. The organization has bolstered efforts to offer courses on rejuvenation and sent employees on retreats to help them reconnect to the purpose that drives them as health care professionals.
While COVID-19 prompted these actions, Arroliga is committed to making sure they are embedded in the culture.
"We know that it's not enough for leaders just to say, 'How are you doing today?' Taking care of people comes from the top, and [the commitment] must [include] everybody," Arroliga said.
Health Care Workers Feel the Stress
—

But Also Hope

62% of those surveyed said worry or stress related to COVID-19 has had a negative impact on their mental health.

56% of hospital health care workers said their workplace reached overcapacity for ICU beds or places to treat critically ill patients at some point during the pandemic.

55% felt burned out about going to work these days; 49% felt anxious.

46% said their concern about exposing others in their household to COVID-19 was a major source of stress; 34% considered it a minor stress.

And yet...

76% felt hopeful about going to work these days; 67% felt optimistic and 62% motivated.

Source: A Washington Post-Kaiser Family Foundation poll surveying 1,327 health care workers and conducted Feb. 11 to March 7.
Providing an Ethics Roadmap in Times of Crisis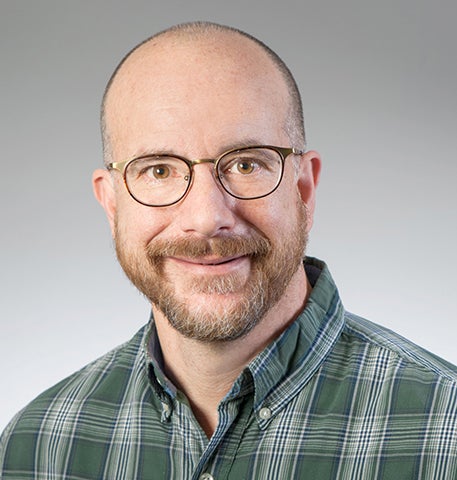 COVID-19 propelled Mark Aulisio and his colleagues into a key role. They helped some Cleveland-area hospitals develop coherent, consistent ethical standards of care for everything from allocating scarce critical-care equipment in the event of an early surge in COVID-19 cases to apportioning initially limited vaccine supplies.
The work illuminated the inadequacies of health care infrastructure for responding to a public health crisis.
"We didn't have enough contact tracers or testing capacity early on," Aulisio said. Later,"we were slowed by the fact that we [didn't] have enough people ... out there getting vaccines into arms."
He is optimistic that the shock of the pandemic will lead to better support for public health needs in coming years.
Aulisio sees a healthier future as more people mask up to prevent themselves and others from catching the flu and common cold, and hopes that cures for these ailments may become available as a result of heavy investment in vaccine research and development.
"We might be able to knock out the flu or the common cold in the not-so-distant future," he said. "In some ways, we have failed mightily as a society in response to the pandemic. But that doesn't mean some good can't come out of it."
An Influenza Reaction
After measures to slow the spread of coronavirus began, the number of influenza cases dropped significantly and have remained unusually low.
Between Oct. 1, 2020, and March 20, 2021—which includes the typical flu season—a network of hospitals across 14 states reported a cumulative hospitalization rate of only 0.7 per 100,000 people for influenza. That's about one-fifth the rate reported during the same time in 2011-2012, which was considered a low-severity season.
Source: Preliminary data from the Influenza Hospitalization Surveillance Network, Centers for Disease Control and Prevention.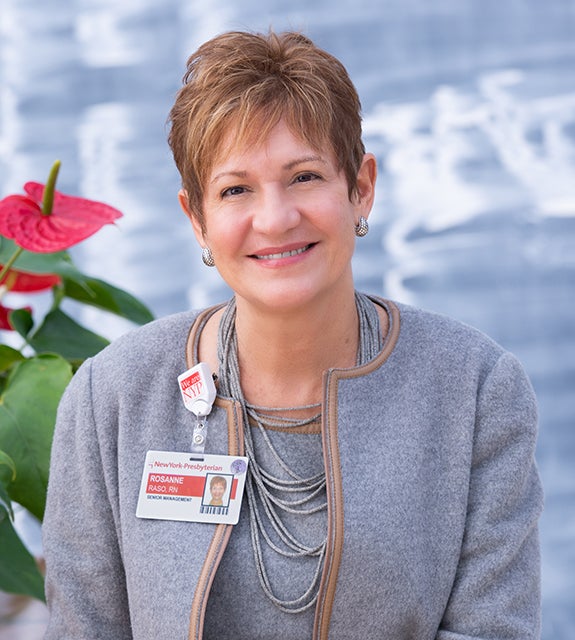 Making the Best Patient Care Improvements Standard Practice
For Rosanne Raso and her team, one of the most stressful periods of the pandemic came when hospitals completely shut down visits to patients.
"Nurses were the surrogate family for every patient," she said. "They were using their own phones to go into rooms and FaceTime patients' families so they could say goodbye to their loved ones."
At a time of uncertainty, those moments of humanity mattered. Raso was proud that she and her colleagues found unconventional solutions before new standardized practices were in place—such as buying baby monitors to keep at nurses' stations to easily keep tabs on the huge influx of patients in closed-door isolation units who were at risk.
"Nurses were the surrogate family for every patient. They were using their own phones ... so [families] could say goodbye to their loved ones."
"Nurse leaders had to show moral courage and stick up for the right things," Raso said of the balance she and others sought to strike between allowing for innovation and following guidelines to the letter.
Next on her to-do list? Seeing solutions adapted during the pandemic—including virtual visitation—standard and available to all.
Cleaning Up Our Inadequate Hygiene Practices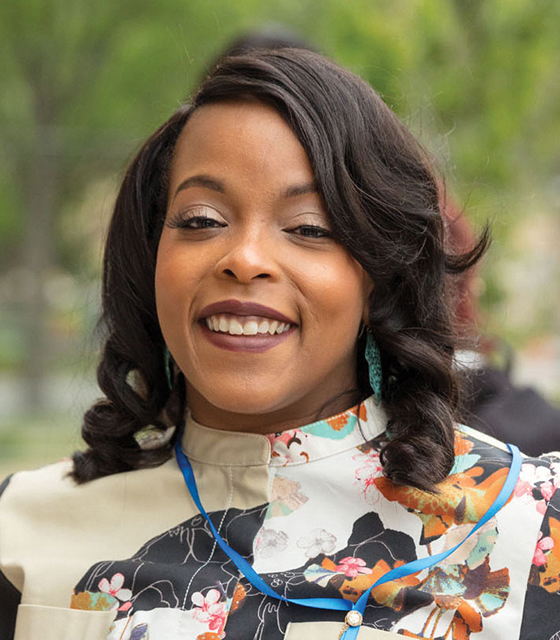 Shanina Knighton has spent much of her career advocating for patients' hand hygiene in hospitals. When COVID-19 hit, she saw an opportunity—and felt an obligation—to widely share her infection-prevention knowledge.
"In my daily routine [early on during the pandemic], I saw people who thought that gloves were going to save them—but they would put on their gloves, touch everything in the store and then touch all of their personal belongings," Knighton recalled. "These were moments that could potentially cause the transmission of COVID-19."
She also knew these well-meaning people weren't poring through the latest guidance from the Centers for Disease Control and Prevention. "I started creating infographics," she said. The series of friendly, colorful, one-page infection-prevention materials includes everything from effective hand-washing techniques to mask-wearing to cell-phone cleaning.
The infographics immediately found a wider audience: Grants and partnerships allowed Knighton, her team, and community organizations to distribute more than 100,000 laminated pages to homes across Cleveland. A collaboration with the nonprofit National Minority Quality Forum also has brought the infographics to retail stores and other locations around the country.
Knighton knew those who made the recommended simple changes could be taking lifesaving actions. Because of COVID-19, "people are listening now in a different way," she said.
Designing Hospitals for Better Care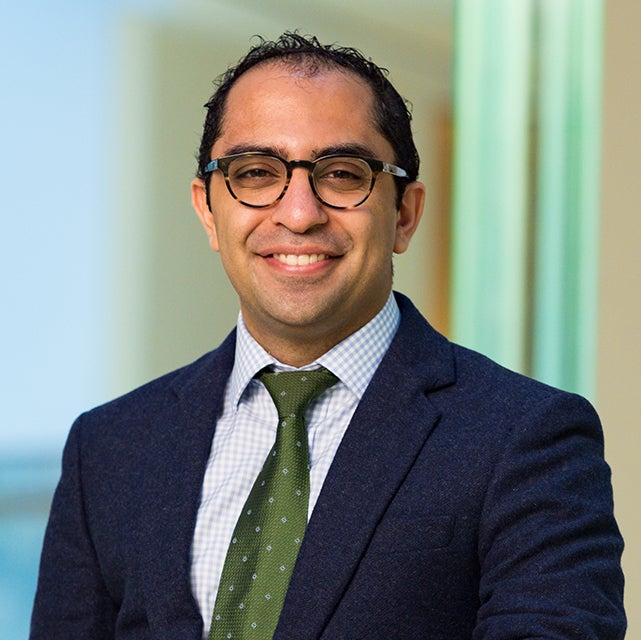 When Michigan Medicine, the University of Michigan's academic medical center, began converting regular floors into intensive care units (ICUs) during the height of the pandemic last spring, it was difficult to transform the spaces to meet the explosion in demand. That's because ICUs have different ventilation requirements, room dimensions and equipment needs than other hospital rooms, said Andrew Ibrahim, then chief resident in general surgery.
"At one point, it involved literally cutting holes in windows to improve the air ventilation in the room," he said.
While stringent building code requirements for health care facilities limit options, Ibrahim sees a new appetite for unique and adaptable designs as some hospitals rethink how to handle surges in admissions or whether they can discharge patients, and then remotely observe them at in-house telemonitoring hubs.
He's among those advocating for the next generation of flexible hospital facilities that, for example, can include "universal rooms," designed to serve patients who have relatively low-level care requirements as well as those who need ICU-level care; such rooms help minimize transfers of patients as they improve or decline, and provide more options for hospitals to adapt their care based on patient need.
Now that COVID-19 has shown the need for innovation, "some of our best and boldest design ideas may have a new platform in 2021," he said.
Discovering the Right
—

and Wrong

—

Ways to Use Telemedicine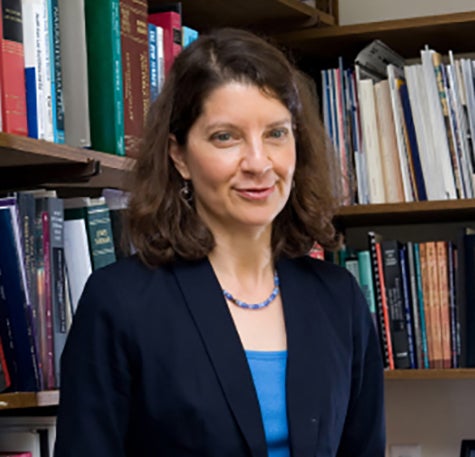 Telemedicine has boomed during the pandemic. But an array of privacy questions must be untangled to use it wisely, Sharona Hoffman said.
Regulators relaxed a range of federal health-privacy rules at the height of the pandemic. For example, medical professionals could use applications such as FaceTime and Facebook Messenger to see patients remotely, even if such applications would not typically be allowed under privacy rules known as HIPAA because of insufficient security features.
While telemedicine was an excellent tool for initial screenings for COVID-19, stories of less-than-ideal virtual health care visits aboun. "I talked to a gynecologist who said patients are doing Zoom sessions with her in their bathrooms because it's the only place they can lock the door and have privacy," she said.
She believes telehealth will see a permanent boost beyond the pandemic, but society will have to wrestle with a key question at both the individual and systemic levels: "How do you maximize the benefits of the technology without depriving patients of confidential, face-to-face attention when they need it?"