features
'A Breath of Fresh Air'
Calling Cleveland 'a city on the rise;' double alumnus Justin Bibb is determined to deliver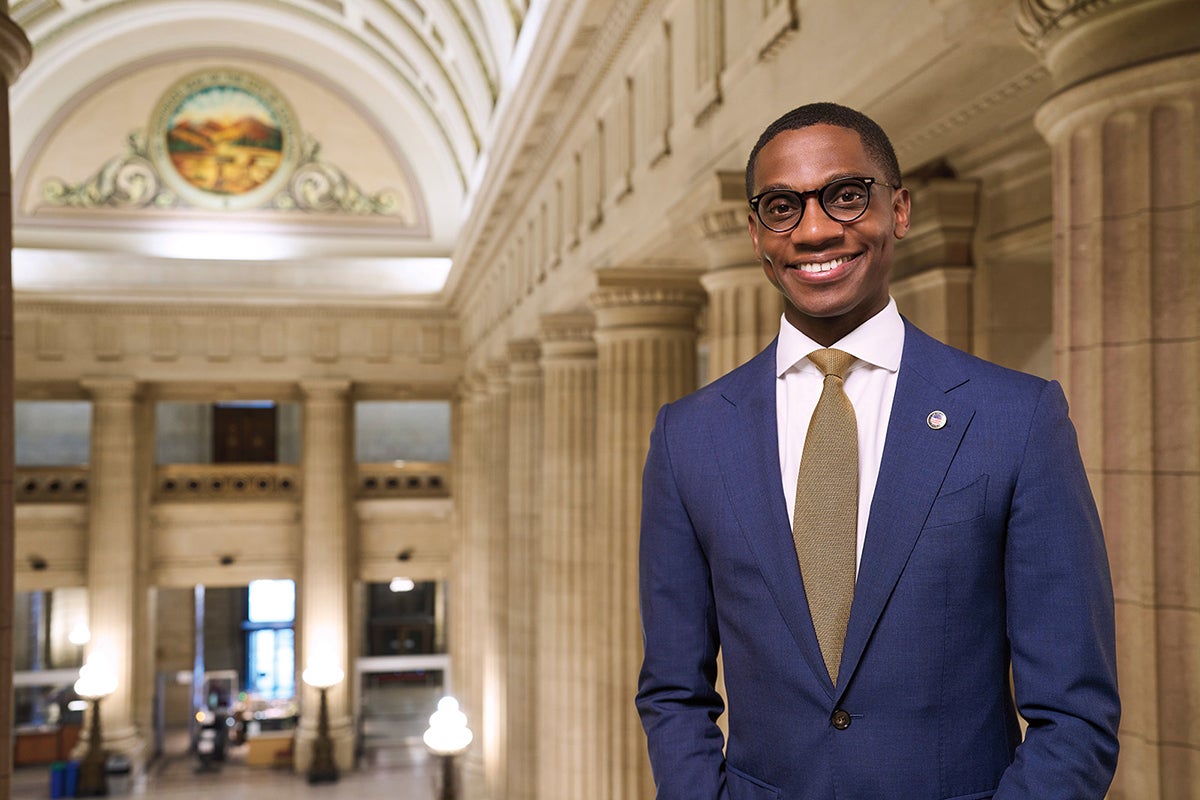 PHOTO: Roger Mastroianni
As Cleveland's newest leader waited offstage, Case Western Reserve President Eric W. Kaler spoke of the difference four years can make.
He reminded the audience that Mayor Justin Bibb, JD (LAW '18, MGT '18), had earned two degrees in just that amount of time.
"And in the four years since then," Kaler added with a smile, "well, I think we all know how that worked out for him."
In January, Bibb, then 34, became Cleveland's second-youngest mayor, swept into office with 63% of the vote and promises of transformational change.
On this night, 100 days into his term, Bibb was back on campus at the Milton and Tamar Maltz Performing Arts Center's Silver Hall—about to tread the same boards he had walked in 2018 to accept his Juris Doctorate diploma.
When he reached the podium to give his first State of the City address, Bibb thanked Kaler, then quipped, "I still get nightmares seeing [the] law school with all of those exams we had to take."
Over the next 45 minutes, Bibb demonstrated mastery of the intricate details of government—as well as the power of empathy, humility and, most of all, hope.
"Cleveland, this is just the beginning," he promised. "Collaboration, communication and trust are keys to building the open and responsive and transparent City Hall that we promised you...we are making strides, together."
Always Learning
Bibb grew up in Cleveland's impoverished Mount Pleasant neighborhood, about five miles southeast of the campus where he spoke in April. Its public library became a haven for him, first for its books and then, in the mid-1990s, the internet.
He lived primarily with his mother and grandmother after his parents divorced, while regularly seeing his father. His late father, Donald, was a longtime Cleveland Heights special police officer and firefighter. His mother, Charlene Nichols Bibb, could barely read or write when she graduated high school, then spent 20 years on the path to earning her master's degree in social work—teaching her son by example the life-changing power of education.
Bibb earned his bachelor's degree in urban studies from American University in Washington, D.C., and also studied public policy at the London School of Economics. While earning his MBA at the Weatherhead School of Management, he had an assignment to reflect on his core values and future aspirations. He wrote in part of wanting to be "a compassionate, visionary leader with a passion to improve our community."
To hear one of his law professors, Ayesha Bell Hardaway, JD, Bibb is well on his way to realizing that dream.
"He has demonstrated an ability to execute his goals through relationship building that ensures he understands the breadth and depth of the task at hand," Bell Hardaway said. "His servant-leader mindset and community-centered philosophy is a breath of fresh air."
Earlier in his term, Mayor Bibb spoke with Think from City Hall. Excerpts from the conversation follow.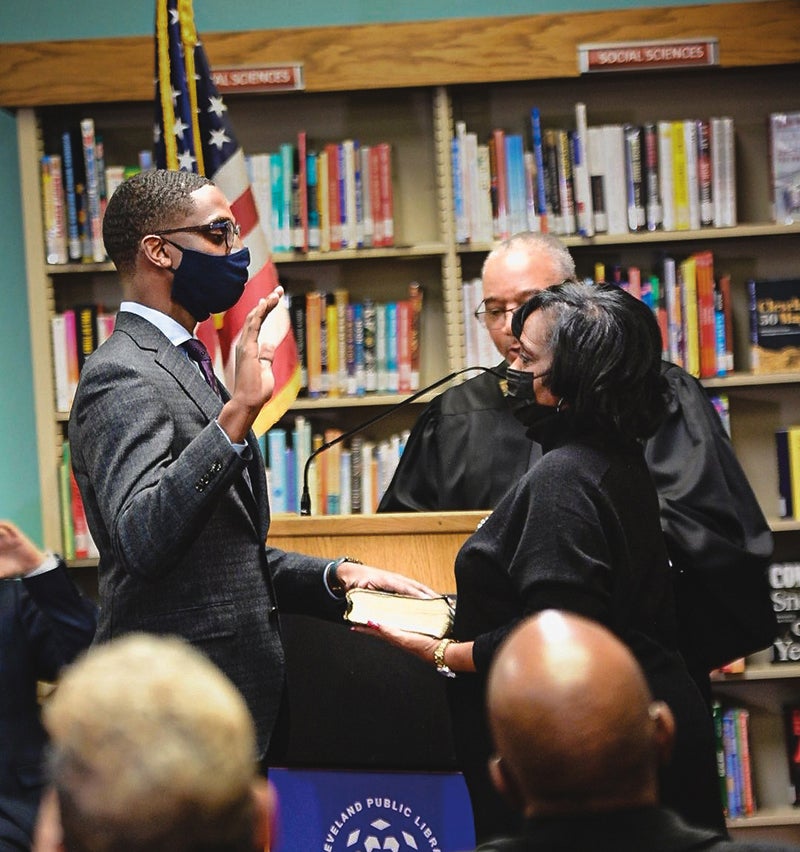 Photo: Courtesy of Justin Bibb and Charlene Nichols Bibb
How do you tackle Cleveland's multiple challenges and make a meaningful difference while addressing such disparities involving race, health and income?
I believe the best thing I can do is to center every decision I make as mayor with an equity lens. What are the systems and barriers we need to tackle? How do we make sure our policymaking is grounded in the living experiences of everyday people?...If we can get those things right, I think our potential as a city is boundless.
You believe Cleveland can be a national model for police reform. What do you intend to do?
We are in the process right now of operationalizing...[the new voter-approved] charter section 115, which will put one of the toughest independent civilian review/oversight boards in place in Cleveland. But on the other side of the coin, we must have more thoughtful, precise policing to cut violent crime. [We had] over 170 murders [in 2021] and the biggest thing we can do is to address the structural issues that lead to crime: Poverty is a crime, homelessness is a crime, mental health challenges are a crime, food deserts in the neighborhood are a crime. And it's going to take every level of government to really solve these problems long term.
You've said the city has been too risk-averse for too long. How will that change?
Be more imaginative and really think differently about how we leverage an asset like [the downtown lakefront]. Or how we use technology to make government work better for people.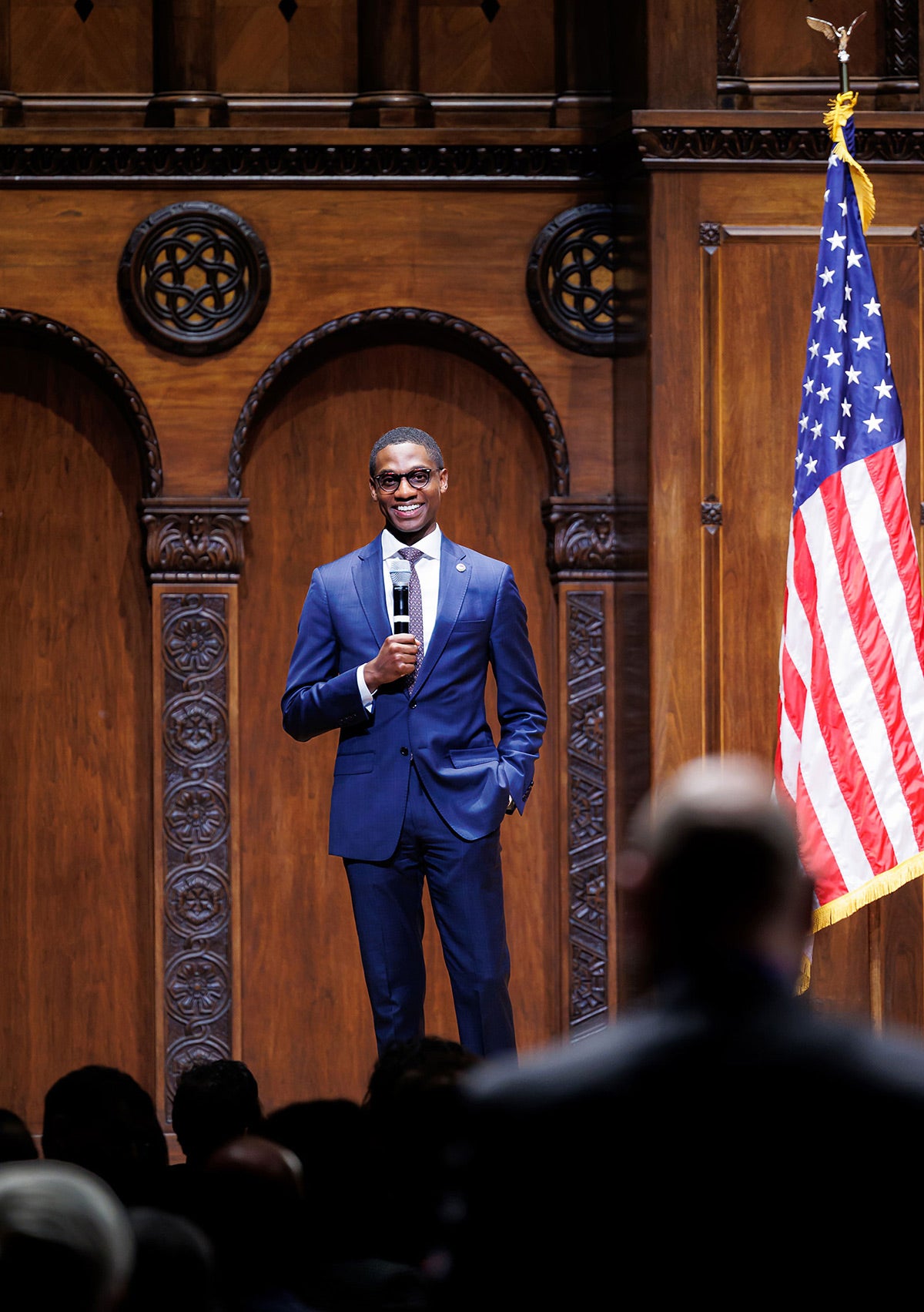 Photo: Matt Shiffler
You grew up in the Mount Pleasant neighborhood, which hasn't seen substantial investment in decades. How does that affect what you can do to spur neighborhood investment?
Well, it's a major priority of my administration. I made a commitment to try to raise $5 billion in public and private-sector capital over the next 10 years.
$5 billion?
$5 billion over 10 years. A big number. We think big over here. So, making sure that [under-served neighborhoods receive] their share of resources will be a key part of my time as mayor.
You came to CWRU for the dual JD/MBA degree program. Why both?
I always wanted to work at the intersection of business, government, public policy and law. And getting both degrees would give me all the tools I needed to be an executive, whether in the private or public sector.
What lessons did you learn from that experience?
Embrace failure. I didn't do that well my first semester at law school. So I was doubting whether or not I made the right decision. But I stayed the course, and it made me a better leader, it made me a better thinker and I learned a lot through that experience.
You headed the Weatherhead School's Entrepreneurship Club. What was a key takeaway?
Just that you don't have to be a tech/startup executive to be known as an entrepreneur. It's really about how do you apply an entrepreneurial mindset to the problems you're trying to solve. And that's a mindset I applied in my campaign to be mayor and a mindset we're applying in our administration right now.
You chose to be sworn in at the Cleveland library that you've called a childhood refuge. Can you explain?
I grew up in the Mount Pleasant neighborhood, a tough part of the city, at the height of the crack epidemic. And many of the kids I grew up with weren't really eager or excited to go to the library. But I loved books; I loved reading. This was in 1995, and the internet was, like, a thing. I loved getting online and exploring the world. So it just really opened up my eyes to a broader world that I couldn't access as a poor Black kid growing up on the southeast side.
How do you approach making change when others have been stymied by bureaucracy, politics, a lack of dollars or other factors?
Work harder. I mean, you're always going to get those barriers, but you've got to work smart, work hard, and build a coalition of the willing that shares your same commitment, the same values and the same sense of urgency. And I think urgency is something we haven't had in Cleveland for a long time, that I think we are bringing to the city.
How can one person solve the systemic problems that have faced the city for decades?
I'm not just one person. I have a really talented team that works with me every single day to execute our agenda on behalf of the residents of Cleveland. Will all these problems be solved in a Bibb administration as mayor? Probably not. But what I can commit to is that we're going to work every single day to get the trend going in a better direction, and I think that's the goal.
What has been the worst or hardest moment in office?
Consoling the family of [Cleveland police] officer Shane Bartek [who was fatally shot Dec. 31 while attempting to stop a carjacking]. That's the hardest moment so far. Because as the son of a cop, I know how hard it is.
What has been the best moment?
Taking the oath [of office] in my childhood library with my mother and my family, dear friends and supporters surrounding me. I think it encapsulates the promise of what this country can become, the promise of America.
And personally speaking...
What is your favorite place and memory from your CWRU days?
Just going to The Jolly Scholar...That was kind of the spot where you could get a beer [and breathe] a nice sigh of relief that exam season was over.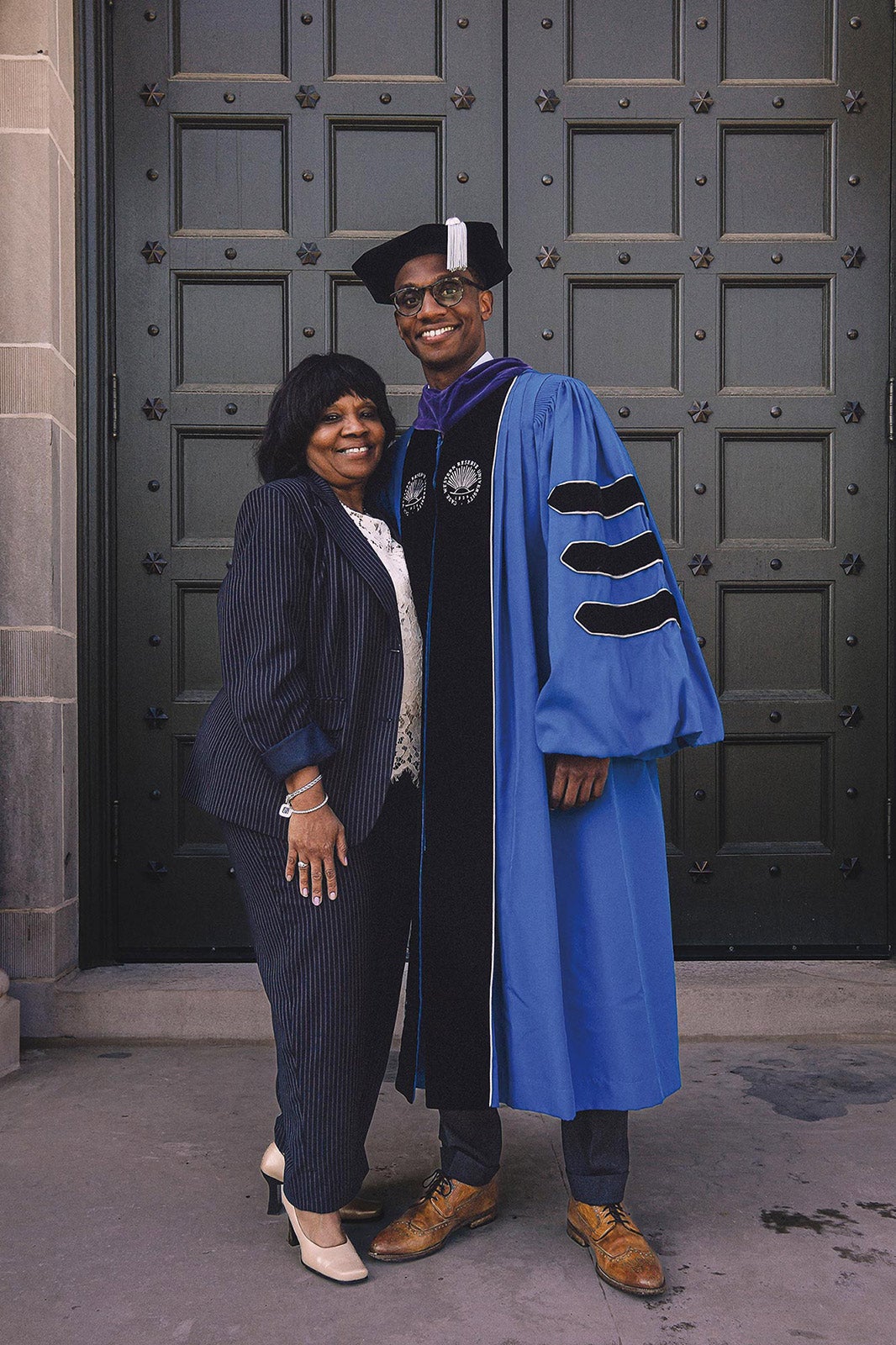 Photo: Courtesy of Justin Bibb and Charlene Nichols Bibb
What's one book or lesson you keep coming back to?
My favorite book is The Autobiography of Malcolm X [as told to Alex Haley]. And the lesson in that book is the importance and power of reinvention. There are always opportunities to reinvent yourself and try to become better in life.
Has your perspective changed because of the pandemic?
I think the pandemic has all made us all recognize the fragility of life; that tomorrow is never guaranteed, and you can't take life for granted.
You interned for then-Sen. Barack Obama. What lessons did you learn?
That your aim in life should be to do something, not just be anything. The lesson there is that it's not really about the title but about the impact; that everybody can find a way of serving.
What excites you?
Every day I get excited to come to work. This is the best job I could ever have. I think serving [my] hometown, the city that poured so much into me, is the greatest life accomplishment I could ever have.
Who do you most admire, past or present?
I think my dad. My mom as well, but recently my father has been at the top of my mind. I have his firefighter helmet here in my office. He is the true embodiment of public service. He was one of the first Black cops and firemen in Cleveland Heights. He worked both jobs for 30-plus years. And I get a lot of my work ethic from him. So, every day when I come to my office, I'm flanked by my father's [helmet and] flag that we draped over his casket when he died. He served in Vietnam—he was a diver in the Navy—so I'm surrounded by his aura and a constant reminder that I'm always here to serve the people.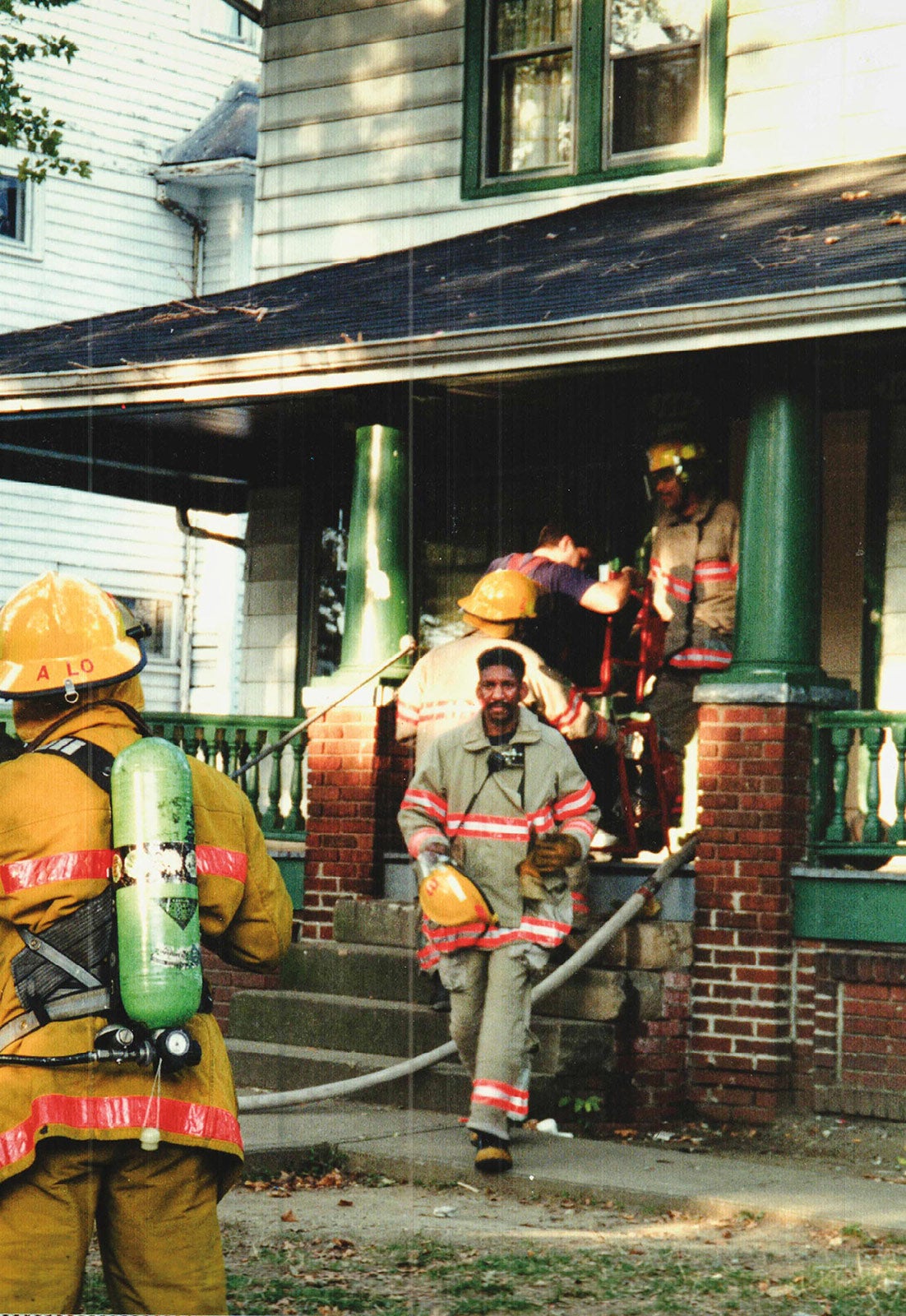 Photo: Courtesy of Justin Bibb and Charlene Nichols Bibb
Justin Bibb Made His Mark as a CWRU Student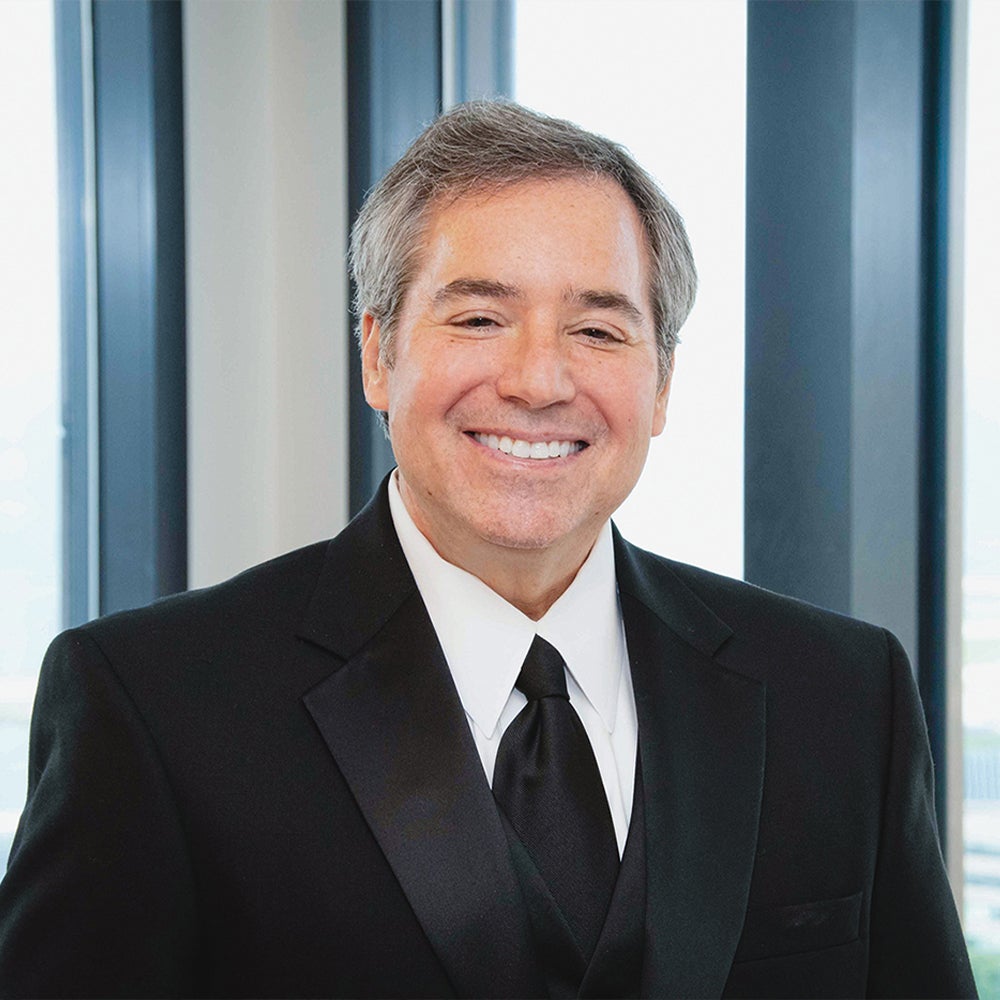 "I remember him as a particularly dynamic and charismatic student who was obviously destined to make a great impact in our community."
—Michael Scharf, JD, co-dean of the School of Law and the Joseph C. Hostetler-BakerHostetler Professor of Law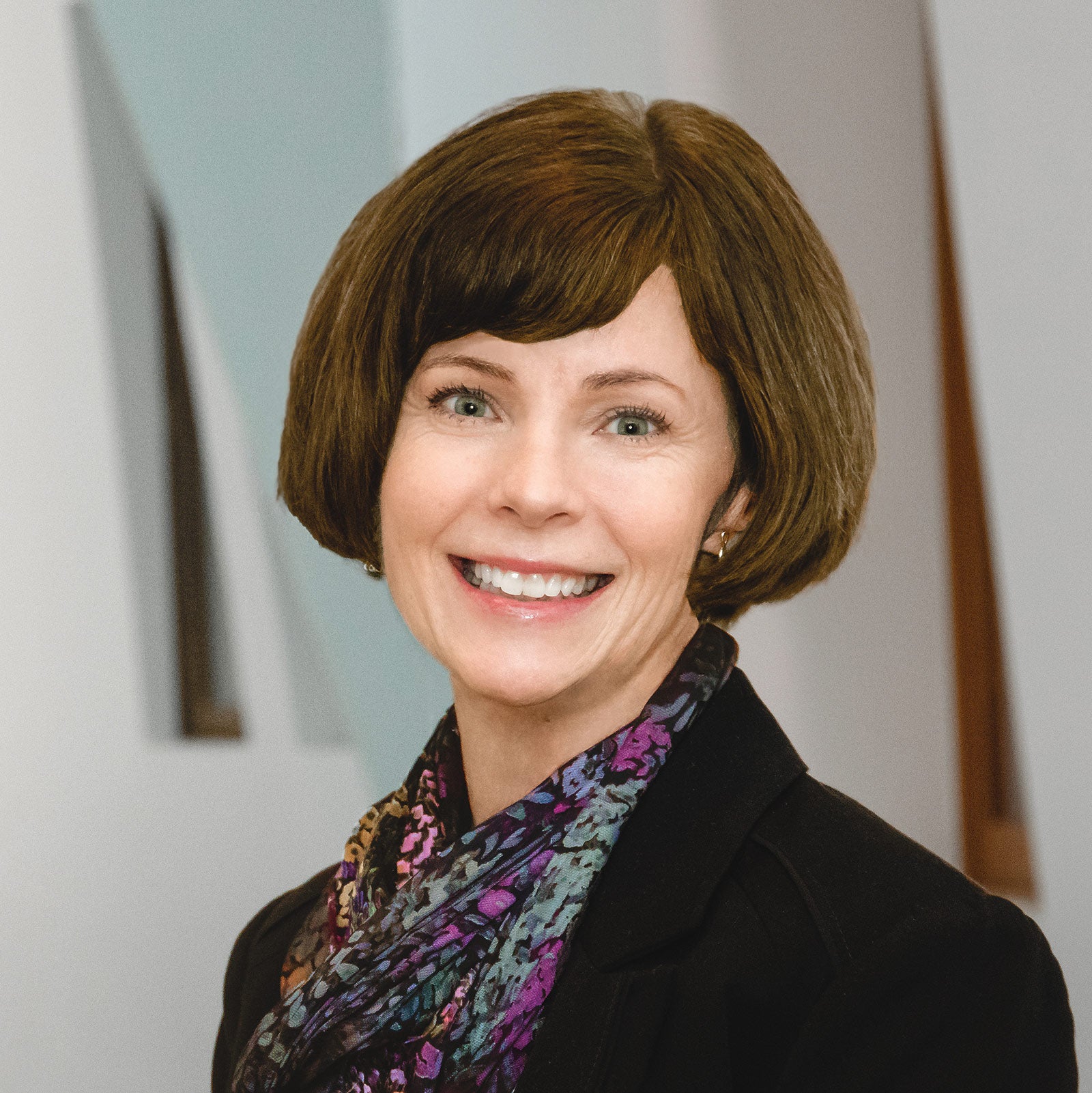 "Justin Bibb's leadership talent was obvious to me from day one of my 'Leading People and Organizations' course. He distinguished himself immediately as a thoughtful, engaged, determined and inspiring leader with a deep desire to make a positive difference in the lives of others."
—Ellen Van Oosten, PhD, an associate professor of organizational
behavior at Weatherhead School of Management and faculty director of the school's Executive Education programs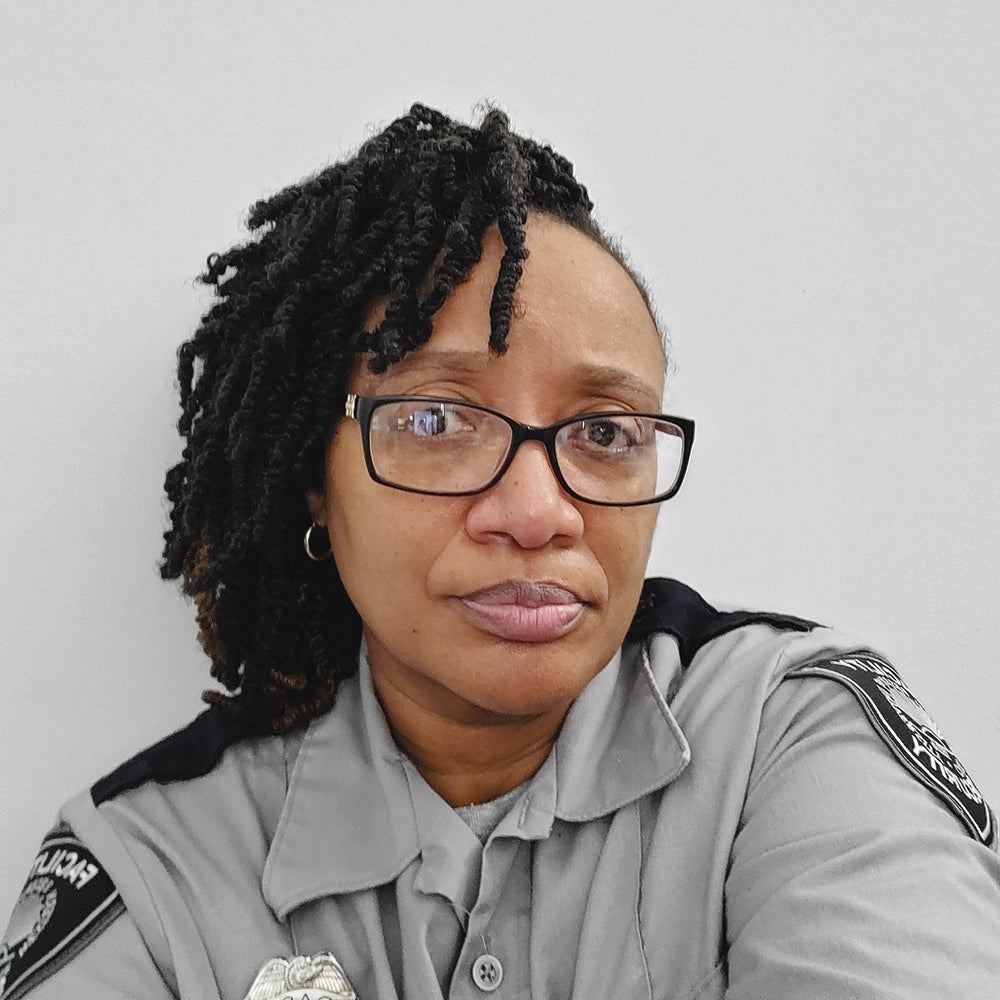 "He was always smiling. Justin seemed like he always had it together. He was just so determined, so interested in his work and always focused."
—Kim Owens, a security officer at Weatherhead School of Management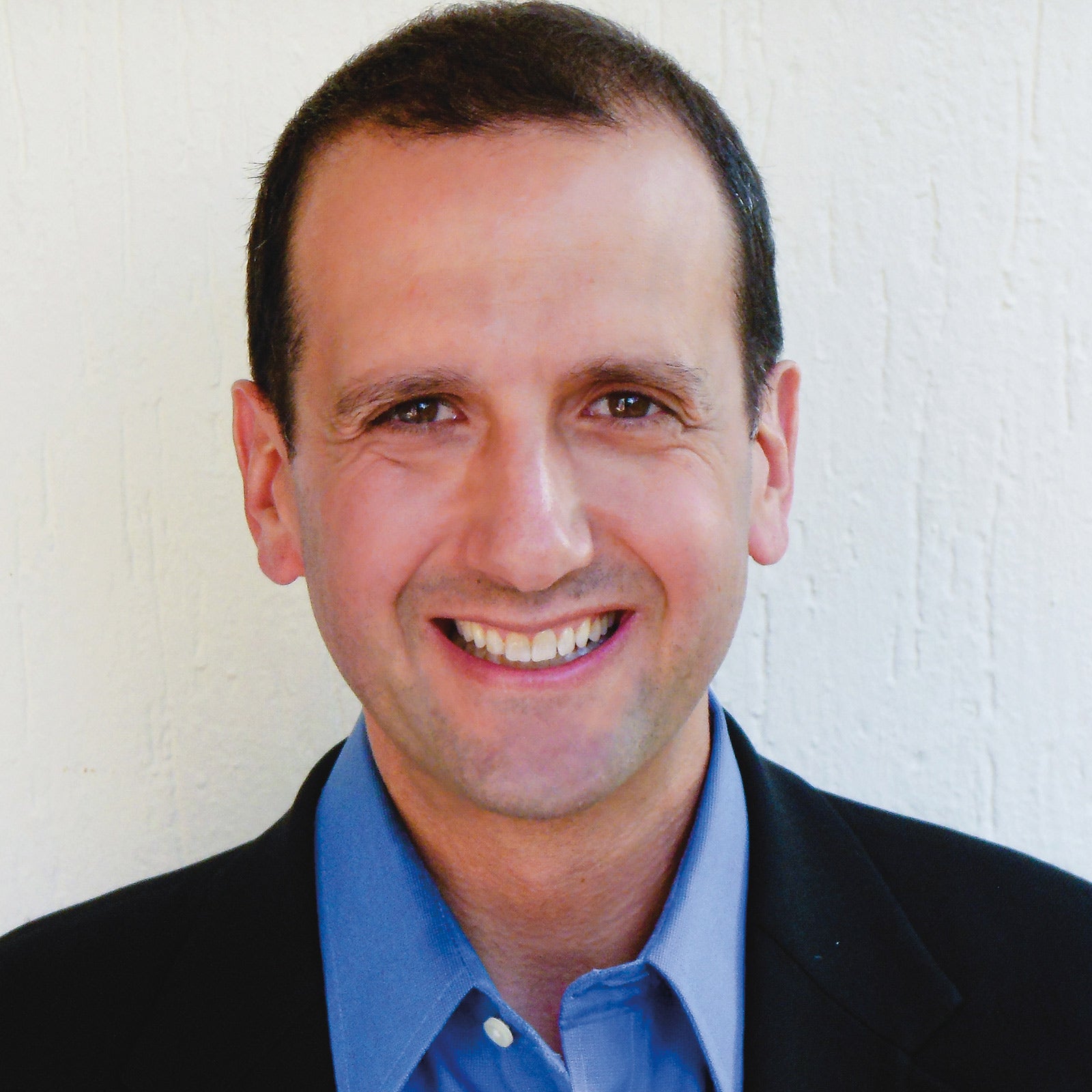 "He was very thoughtful about the classes he took and activities he participated in, with an eye to how to make an impact. He has a great personality and people gravitate toward him."
—Michael Goldberg, associate professor at Weatherhead School of Management and executive director of the university's Veale Institute for Entrepreneurship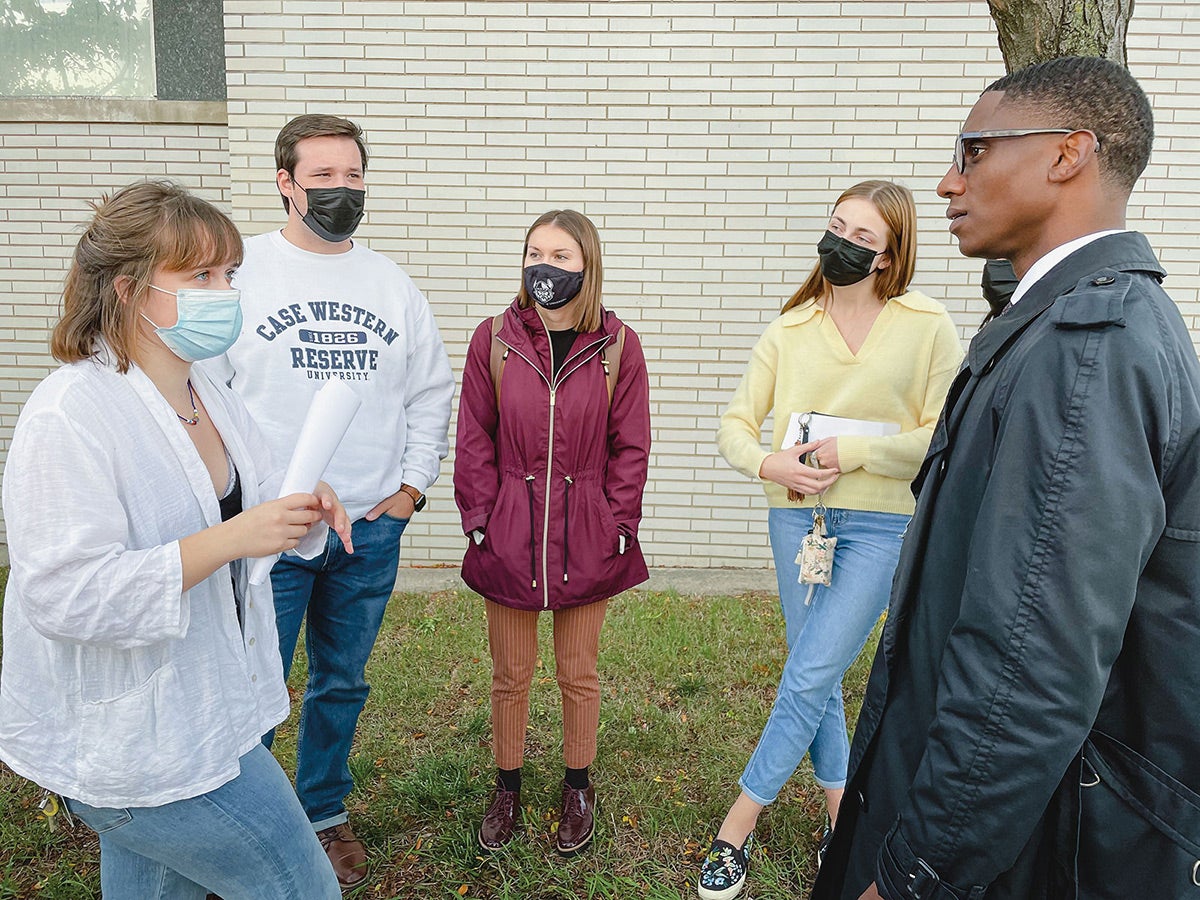 Photo: Courtesy of Zoe Toscos
Justin Bibb's Academic and Career Highlights:
Justin Bibb focused on banking, corporate, finance and securities law at CWRU School of Law and corporate strategy and finance at Weatherhead School of Management. His experience in government, business and nonprofits included the following:
Chief strategy officer at Urbanova, which focuses on improving midsized cities
Vice president of corporate strategy at KeyBank
Senior consultant and head of Global Cities Practice at Gallup
Co-founder and managing principal of the Morris Strategy Group, advising clients in the private, public and social sectors
Special assistant for education and economic development at Cuyahoga County
Senior City Hall Officials Who Are CWRU Alumni
Elise Hara Auvil, JD (LAW '92): chief administrative officer
Mark Griffin, JD (LAW '94): chief legal officer
Ahmed Abonamah, JD (LAW '08): chief finance officer
Froilan Roy Fernando (MGT '98): chief innovation and technology officer
Tyson Mitchell, JD (LAW '96, '98): director of equal opportunity
Mary McNamara (SAS '03): director of aging
Jessica Trivisonno, JD (LAW '17): senior strategist, West Side Market
Marie Zickefoose (MNO '18), senior strategist, press secretary