lens
Savoring a Relationship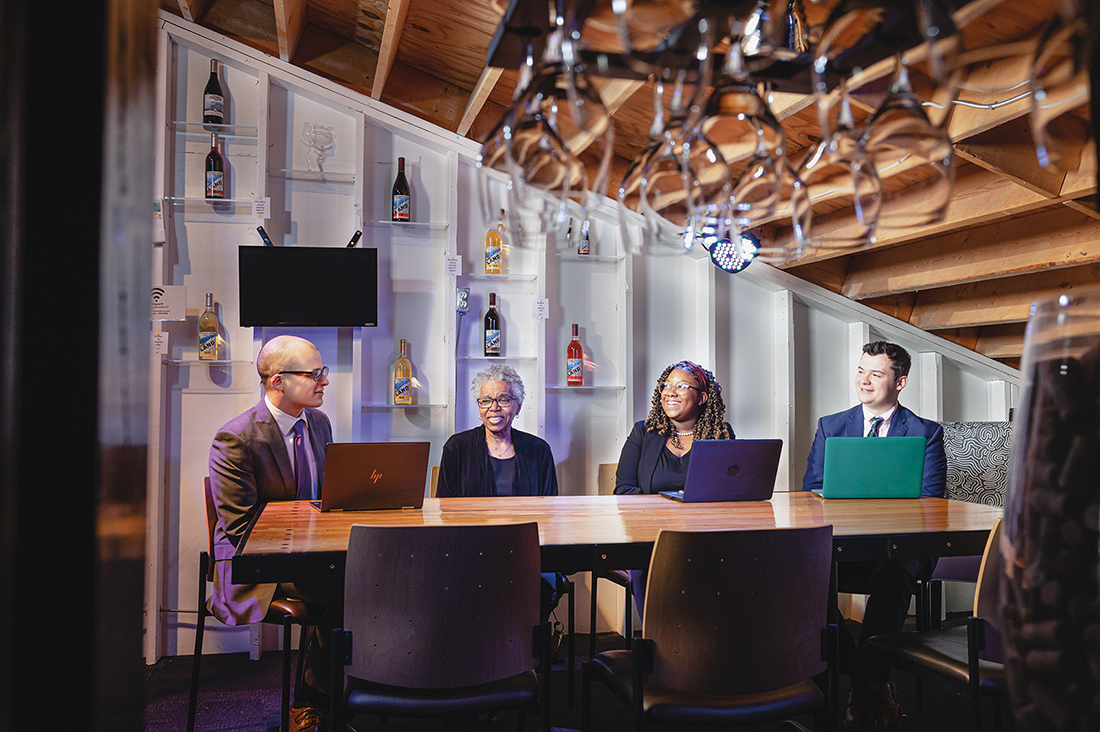 Photo: Matt Shiffler
Mansfield Frazier was larger than life—a beloved Cleveland institution, community activist and founder of Château Hough, an urban vineyard and winery.
In 2020, a year before he died at age 78, Frazier began working on succession planning with the School of Law's Community Development Clinic. Its students worked for months on proposed governance changes, which his nonprofit's board later adopted.
That made the winery's leadership transition easier after Frazier's death, said Matthew Rossman, JD, a law school professor and the clinic director. "I'm glad we were able to help at the end of Mansfield's time," he said, "and that he felt he had a legal team they could rely on."
Indeed, students at the clinic worked for several years with Frazier, researching issues related to capital raising, contracts, licensures and even how to turn the winery's home precinct from "dry" to "wet" so alcohol could be sold.
And now Frazier's wife, Brenda, is interim executive director and turning to the clinic.
"Just the other day," Rossman said, "Brenda wrote one of our students to say, 'Can you look at the bylaws?' "