lens
Stretching Bodies and Boundaries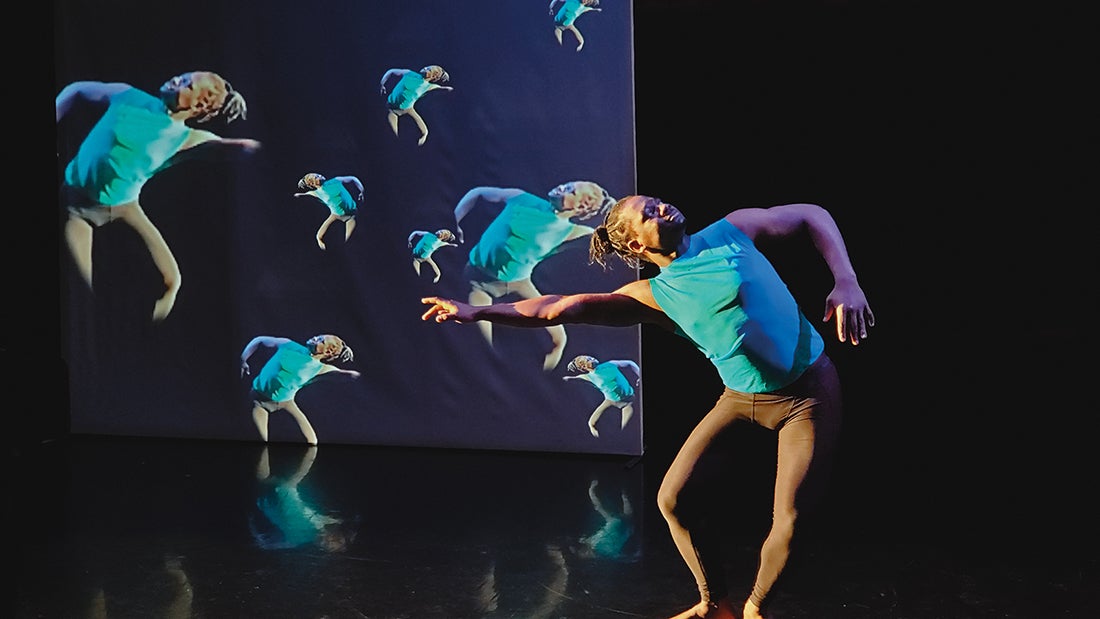 Image: Gary Galbraith
This spring, Case Western Reserve University Dance Professor Gary Galbraith (CIT '86; GRS '88, dance) gave graduate students an assignment: Create a dance duet with you... and yourself.
It was no gimmick.
Galbraith—who earned his undergraduate degree in biomedical engineering and was later a principal dancer with the famed Martha Graham Dance Company—has spent more than 20 years weaving technology into performances.
He's also passing his tech know-how and passion to the next generation, giving students challenges to solve by interacting with cameras, projections, motion trackers and various software tools as both dancers and choreographers.
Through the experiential exercises, they also learned to use technology to explore, illuminate and innovate rather than distract.
Galbraith's approach is a key reason why Ghana native Shadrach Arthur came to the university last year to earn a master's degree before pursuing a career as a teacher, dancer and choreographer. "It is a unique opportunity," he said.
To solve the duet challenge, Arthur danced in front of a screen that projected multiple live images of him. And he danced behind the screen, which somewhat blurred his form.
He also explored how each space made him feel and which inspired him to leap or stay low to the floor.
"For me, the duet is the integration of two ideas—what is seen on the screen and what is seen on the stage," Arthur said. "It has expanded my horizons and creativity and will become a strong part of my choreographic works."