lens
A Series of Firsts
The nursing school marks a centennial and celebrates a history of innovation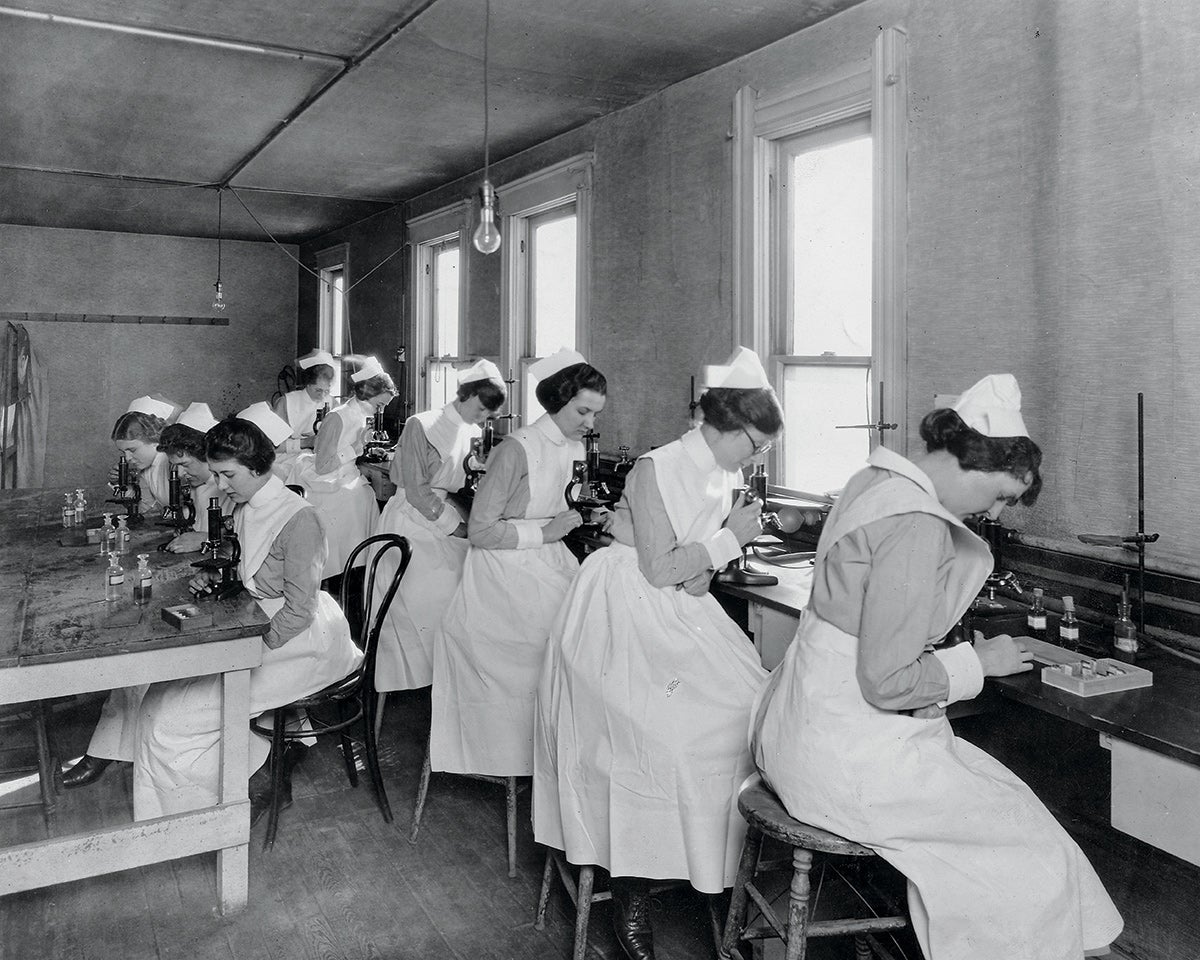 CWRU Archives
In the 100 years since philanthropist and political pioneer Frances Payne Bolton gave $500,000 to endow a separate school of nursing within Western Reserve University, her namesake institution has made key advances in nursing education, research and leadership.
"She was an innovator and advocate for nursing education, civil rights, social justice and public health," said Carol Musil, PhD, RN (NUR '79; GRS '91, psychiatric mental health nursing), the dean of the Frances Payne Bolton School of Nursing at Case Western Reserve. "We continue to embrace values of advocacy, innovation and leadership in these areas."
To mark the centennial of Bolton's gift, Think is highlighting some milestones with help from Musil; Associate Professor Valerie Boebel Toly, PhD, RN (NUR '90; GRS '09, nursing), the Carl W. and Margaret Davis Walter Professor of Pediatric Nursing; and Rebecca M. Patton, DNP, RN (NUR '98, '17), who holds the Lucy Jo Atkinson Professorship in Perioperative Nursing.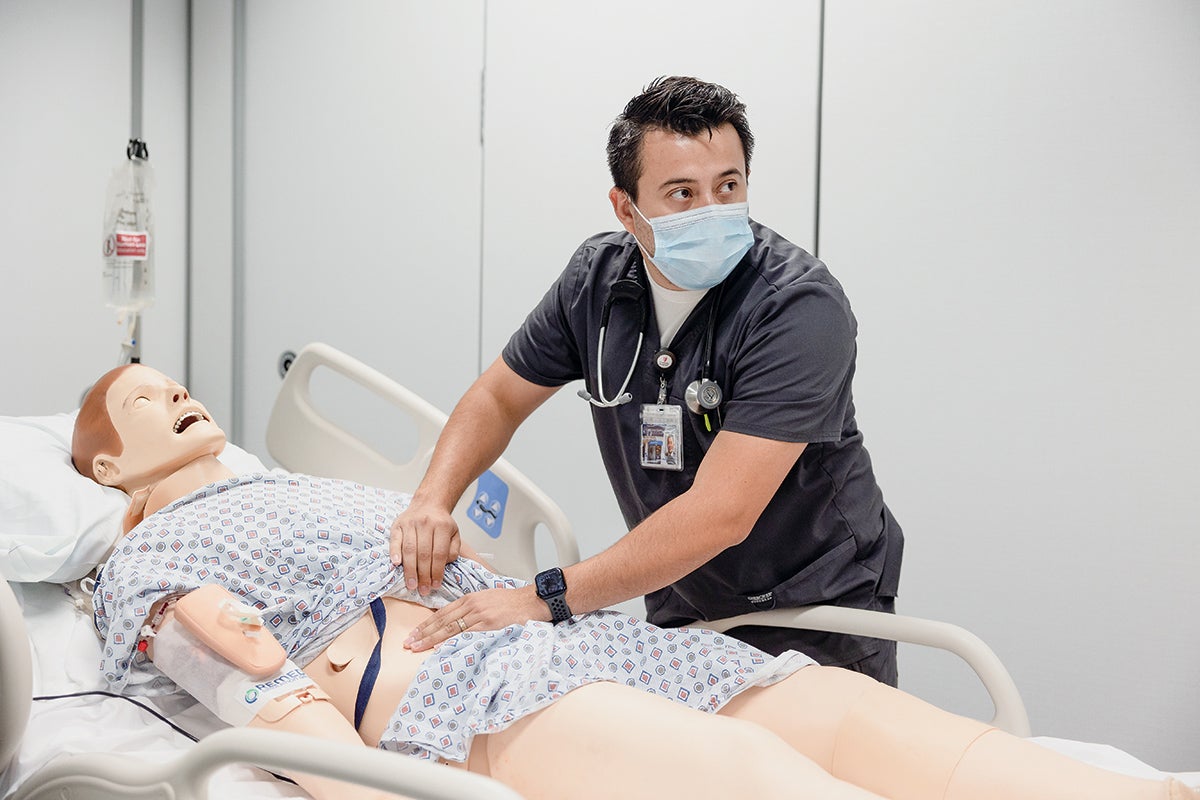 PHOTO: NICHOLAS McLAUGHLIN
Education
The Master of Nursing: The school admitted its first college graduates for a Master of Nursing degree in 1934, and its 1937 graduates were the world's first to boast that credential, according to a 1998 school history.
The school created the first practice doctorate in nursing program in 1979, seven years after creating the nation's third PhD in nursing program. The aim: to prepare more students to be clinical nurse leaders and pursue impactful careers.
The Health Education Campus opened in 2019, bringing together CWRU medical, dental, nursing and physician-assistant students under one roof to learn together and become accustomed to interprofessional work from the start.
Research
National Institutes of Health (NIH) research funding: The school ranked 16th among nursing schools in the United States in 2022, with $4.6 million in NIH awards. About a third of school faculty conduct externally funded research, Musil said.
Caregiving studies: Faculty members have a long history of research in caregiving across the lifespan, from the importance of skin-to-skin contact for newborn babies to the needs of grandparents raising grandchildren. Key research focuses on interventions to support those who care for others.
Leadership
May Wykle, PhD, RN (NUR '62, '69; GRS '81, education), professor emerita and the first African American dean of the school, is considered among the nation's most distinguished nursing educators and researchers and an expert in gerontological nursing.
Joyce Fitzpatrick, PhD, RN (MGT '92, HON '92), a former dean of the school and a Distinguished University Professor, is recognized internationally for her scholarship as well as programs and new degrees that cultivate and educate nurse leaders and advance nursing excellence.
The Marian K. Shaughnessy Nurse Leadership Academy, whose inaugural director is Fitzpatrick, has drawn participants from across the globe. It was launched with a gift from the late alumna Marian Shaughnessy, DNP (NUR '85, '17), and her husband, Michael.