lens
Rules of Engagement
Helping warriors and civilians probe deep questions about war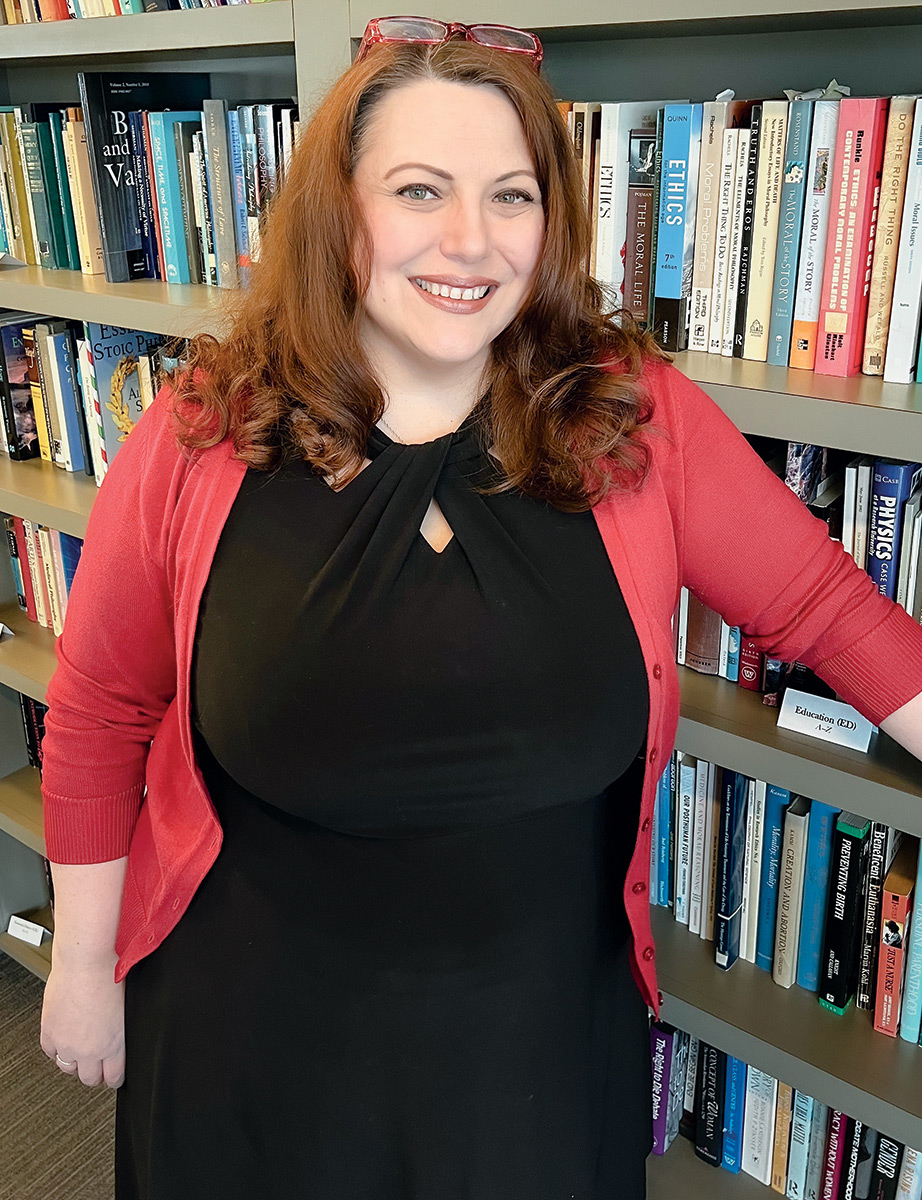 Photo: Calen Aubertin
Starting this fall, U.S. Army
chaplains—on-the-ground ethicists for commanders and soldiers—will become students at Case Western Reserve. It's a plan forged after the Army Chaplains Corps reached out.
"They loved the fact that we have the only master's degree specifically in military ethics in the country," said Shannon E. French, PhD, who launched the one-year program in 2017 and is its co-director as well as the Inamori Professor of Ethics. She came to CWRU in 2008 after 11 years teaching at the U. S. Naval Academy.
French recently spoke with Think about the program.
You've taken a broad, interdisciplinary approach to the master's degree. Why?
There are so many different areas of human endeavor that require a really deep understanding of what happens when countries come into military conflict. We have courses that dip into cognitive science and neuroscience to understand the effects on the brain. Students study international law and war crimes. Some of our students take electives in classics or psychology. We even have an elective in art history examining artistic representations of war—as well as one involving artificial intelligence. And we're planning new electives, 'Philosophy of Evil' and 'Military Medical Ethics.' All of these [courses] help students get a rich understanding of the interplay between basic human nature and conflict.
Have military ethics in the United States shifted, particularly given the impact of technology?
Yes and no. On one hand, the core principles of just-war theory are still applicable even though they are truly ancient. One principle, for example, is that you should respond to violence or conflict in a proportional manner. If someone throws a pebble at you, you don't shoot them dead.
But figuring out how to apply that broad of a principle as technology changes is incredibly complex. If you are hit by a cyber-attack ... can you send a missile if they sent a [computer] virus?
You've said we need to narrow the civil-military divide so that civilians are part of these ethical conversations. How?
I am hopeful that programs like ours are part of the answer. By bringing active- serving military onto our campus like the chaplains and others, we can prevent the sense of the "unknown other" that can develop when people don't have direct interactions with anyone who has served.
To really support the troops is to care about what happens to them. That requires us to know what's happening, and not to leave them to their fates.