lens
Battling High Infant Mortality
A community partnership wants more babies to reach their first birthday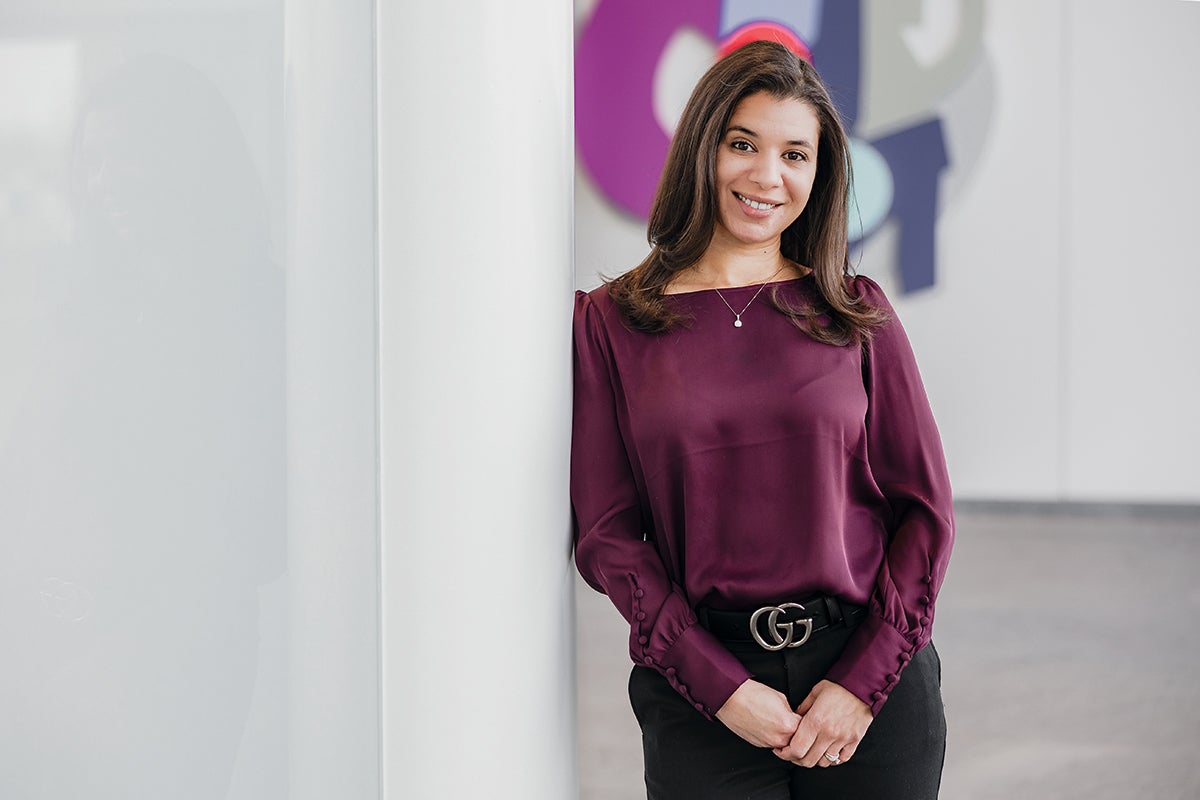 Photo: MATT SHIFFLER
Angela Newman-White grapples with a devastating reality: In 2022 alone, 90 babies in Cuyahoga County died before their first birthday, with the mortality rate far higher for Black infants than white infants.
"...[We] have failed to ensure that every family—regardless of race, finances or neighborhood—has real opportunities for optimal health and well-being," she said.
This year, Newman-White became executive director of First Year Cleveland (FYC), a communitywide public-private partnership housed at Case Western Reserve. It is tackling the disproportionately high rate of Black infant mortality and determined to see more babies reach the age of 1.
In 2022, the partnership moved to the university's Jack, Joseph and Morton Mandel School of Applied Social Sciences from the School of Medicine. The location change has been accompanied by a shift in priorities.
FYC is taking an approach steeped in social work practices. It's focusing more on advocating for changes to public policies and healthcare delivery, while enhancing ground-level interventions particularly for pregnant Black women.
For decades, Cuyahoga County has had one of the highest infant death rates in the country, according to FYC, which is why the partnership formed in 2015.
In Cleveland, Black infants died at more than twice the rate of white infants last year—and more than three times the rate of white infants county- wide, according to preliminary government data.
Infant deaths can be linked to several factors. But Newman-White said disproportionately high rates for Black infants primarily stem from the toxic stress of racism, implicit bias and healthcare inequities. These factors caused mothers—regardless of income levels—to deliver far too early, she said, or receive inadequate medical care during pregnancies.
"We are making an improve- ment in the overall infant mortality rate, but racial inequity is still significant, and there's more work to be done to close the gap," said Newman-White, who previously worked for more than 15 years on public health projects—including racial disparities in birth outcomes—for Cuyahoga County and before that the city of Cleveland.
With the move to the Mandel School and multi-year grants that include $8 million awarded last year from state and local governments and foundations, the partnership is growing. It's doubling its staff to six and increasing coordinated efforts among community partners.
Newman-White—a key player in FYC's original launch and the team that reshaped its priorities—said the partnership plans to issue a variety of grants to partner organizations. The funding will help improve access to quality prenatal and postpartum care and support. It also will increase home health visits, lactation services, mental-health services, and education about infant health and safety.
FYC also plans to address key issues such as structural racism and related economic, social, educational and food disparities that can result in poorer health outcomes. In addition, Mandel school faculty are training partner service providers in areas ranging from fundraising to best ways for delivering trauma-informed care.
"The idea is to implement strategies on the ground [where] there's more proximity to the families and the mothers impacted," said India Pierce Lee (SAS '05), co-chair of FYC's executive committee and executive vice president and chief strategy officer at Cuyahoga Community Col- lege. "Angela brings the kind of intellectual capacity to build the connections to the community that are needed. Her experience is going to make this a national model."
LOCAL INFANT MORTALITY IN 2022*
In the city of Cleveland, the infant mortality rate per 1,000 live births was 15.4 for Black babies and 6.9 for white babies
In Cuyahoga County, the rate was 13.0 for Black babies and 4.0 for white babies
*Preliminary government data. Statistics for Black or white, non-Hispanic infants.
Nationally, the 2020 infant mortality rate was 5.42, according to federal data issued last year.