connect
Buildings That Build Community
Alumna Bethany Friel applies her social work experience to help manage affordable and mixed-income housing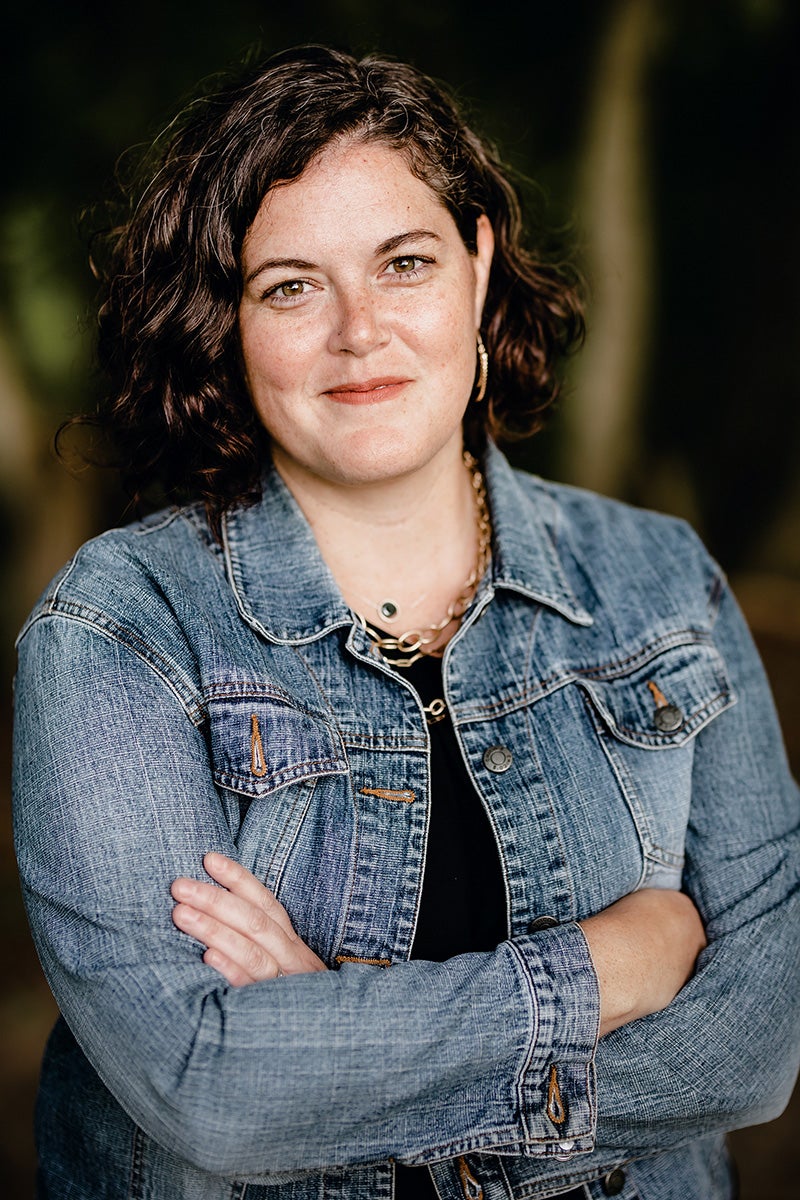 PHOTO: KATIE LONG PHOTO
Bethany Friel (SAS '11) still remembers the client who opened her eyes to the harsh realities of housing insecurity.
As a social worker in her native Pittsburgh, Friel was working with a single mother whose daughter developed health problems. A cascade of issues ensued (months of unpaid time off, rent-payment delays and, finally, eviction). The family became homeless.
Though Friel didn't know it at the time, that experience planted the seed for her eventual career change from social work to a job with TREK Development Group. The for-profit real estate company develops, owns and manages affordable, mixed-income properties throughout the Pittsburgh region.
While her career might not have taken the most obvious path, Friel said that every day she uses the social work skills she learned as a practitioner and at Case Western Reserve's Jack, Joseph and Morton Mandel School of Applied Social Sciences. They help her provide safe, affordable and stable housing to vulnerable residents like that single mom. She recently spoke with Think about her work.
What do you bring to TREK as a former social worker?
There's a perception that social workers belong in the nonprofit world, not in the business world. I love that I've broken out of that nonprofit box, and I want to bring other social workers with me. My job really is social work, in that it's about understanding people, respecting people, looking at systems and asking where there's a breakdown, and bringing people together to resolve problems. I know how to ask people questions, how to solicit information and understand what challenges they might be facing and bring them together to enhance the quality of life in the property and to make a better product.
You were working for a community mental health program when you moved to TREK. Was that a difficult decision?
I knew about TREK because they partnered with a housing program I previously worked at. For three years after I joined, I asked questions about who we were as a company to make sure our owner's interests aligned with my interest in helping people and building community. I appreciate that we strive to find the balance between doing good and doing well.
What do you do as vice president of management operations?
I lead TREK's human-centered property-management operations, which includes oversight of 40-plus staff serving our 44 properties. My team ensures the properties are fiscally strong, physical assets are maintained and the quality of life in communities are positive. In affordable housing, there are a lot of tension points and seemingly conflicting priorities, which create an operational culture that can be dysfunctional. I try to avoid that happening by building authentic relationships and meaningful collaborations among staff, residents and community partners.
"I love that I've broken out of that [perceived] nonprofit box, and I want to bring other social workers with me."

TREK's mission is to create value, enhance lives and strengthen communities. What does that mean in practice?
We care about the property, the people who live in our apartments and the surrounding community. We can't do it alone. Our staff, residents and community partners are important. We engage with the community during the plan- ning process to seek feedback. We strive to positively impact the surrounding community and thoughtfully design our properties. In operations, we take pride in our properties and share in the responsibility for the community's quality of life with residents. At the staff level, I strive to create a healthy work environment where our staff know they bring value, and I want to know their thoughts, ideas and solutions to problems. It's my goal that our company culture is lived out with our staff and community residents.