Effect of Contact Spacing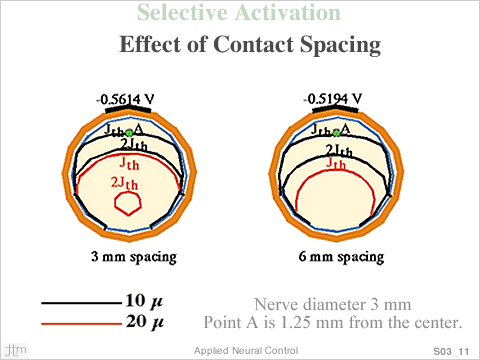 The effect of distance between the contacts of the tripolar configuration, 3mm (left) and 6 mm (right) are shown in the figure. The threshold was lowered with increase in contact spacing.
There was a shift in the activation contour of the 20 µm axons for both the Jth and 2Jth values. The results appear to show that smaller inter-contact distances are more efficient in localizing the applied currents.