LENS Engineering, Science and Technology
Pocket Protector
Developing a Device to Make Life-Saving Blood Screenings Universal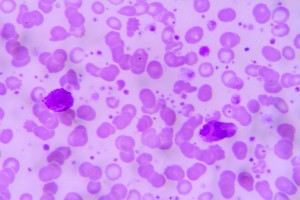 IMAGE: ISTOCK/SOMEONE25
Electrophoresis is as complex as it sounds.

Using high-tech lab equipment, this diagnostic procedure—one of the standard screening methods for all newborns in the United States—separates different kinds of proteins in blood, which helps to detect the presence of various diseases. It's a test usually handled by a small number of expert technicians with the experience required to manage the procedure and the machinery and interpret the results.

Case Western Reserve's Umut Gurkan, PhD, wants to democratize the process.

In the United States, results are available in a few days. Contrast that with any sub-Saharan African country, said Gurkan, an assistant professor of mechanical and aerospace engineering. In Ghana, for example, there's only one electrophoresis lab in the entire country, and babies often are born in remote areas without access to any kind of medical screening or treatment—meaning many life-threatening diseases go undetected. Key among them: sickle cell disease, which typically kills untreated sufferers by age 5. Globally, 300,000 babies a year are born with sickle cell disease—15,000 of them in Ghana, Gurkan said.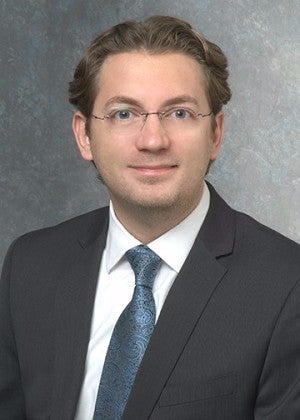 His solution? Shrink the tech. "We want to make the testing system portable and easy to use," he said, "which meant microengineering." Gurkan began working on the project in 2014, collaborating with colleagues at the Case Biomanufacturing and Microfabrication Laboratory, which is based at the Case School of Engineering.

The end product was Heme-Chip, a pocket-sized sickle cell diagnostic tool. Users add a drop of blood mixed with deionized water to a special paper. Electricity sends the blood mixture moving across the paper, forming bands of hemoglobin proteins, which are what give blood its red color. Different hemoglobins move at different speeds, so one band is good, indicating only one kind of blood protein is present. Two or more bands—suggesting both normal and abnormal proteins—is a red flag. "As far as I know, we are the only group in the world working to make hemoglobin electrophoresis a point-of-care service," Gurkan said.

HemeChip has secured funding from several sources, and Hemex Health—where Peter Galen (CIT '76) works as chief innovation officer—has licensed the device. The company is based in Oregon and has some Cleveland operations. The investments have helped Gurkan and his team ready HemeChip units for a field test of newborn babies in Ghana.

"It's a perfect opportunity," said Gurkan of the test, which will be conducted in coming months in partnership with a global sickle cell organization.

The stakes are high: The researchers need to convince experts, government officials and regulators that they can screen for hemoglobin disorders as well as a standard lab can—and at a fraction of the cost, time and effort.

"We all feel responsible for making this a success," Gurkan said. "We want the process to earn a good reputation. If it becomes successful, it will save thousands of lives every day—not only in underserved nations, but also in the developing world, including India, where such tests are urgently needed."

CHIPPING IN
HemeChip funding sources include:
The Case-Coulter Translational Research Partnership (a partnership between the university and the Wallace H. Coulter Foundation).
Center for Integration of Medicine and Innovative Technology's Student Technology Prize for Primary Healthcare (won last year by a team, led by engineering graduate student Yunus Alapan, that helped refine the technology).
NIH (National Institutes of Health) Center for Accelerated Innovations at Cleveland Clinic. Case Western Reserve is one of its partners.
The Ohio Third Frontier Technology Validation and Start-up Fund.