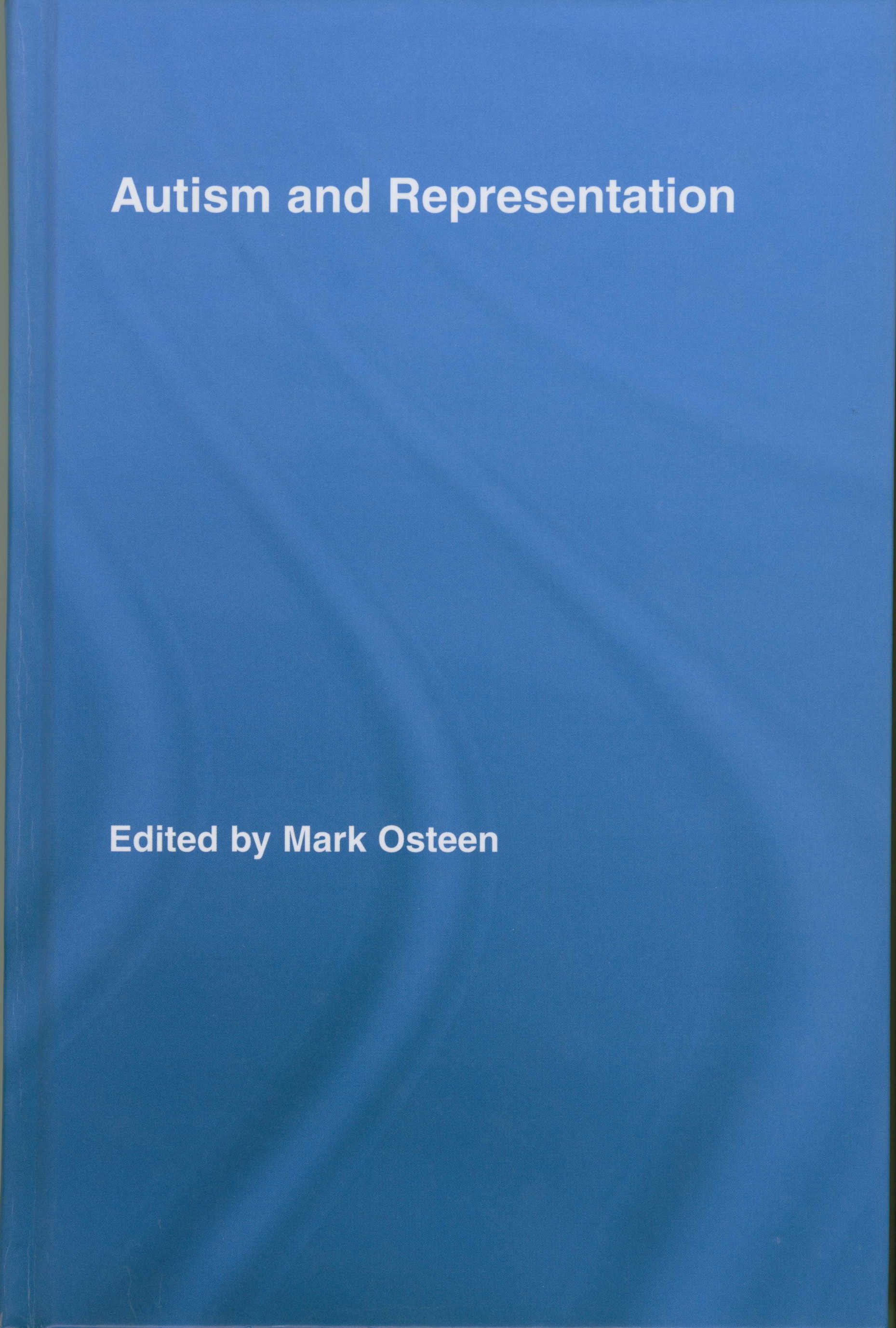 Autism and Representation
Edited by Mark Osteen
Routledge, 2007.




ISBN 0415956447

Autism, a neuro-developmental disability, has received wide but often sensationalistic treatment in the popular media. Though a great deal of clinical and medical research has been devoted to autism, neither traditional humanities disciplines nor the new field of Disability Studies has had anything significant to say about it. This volume, the first scholarly book on autism and the humanities, brings scholars from several disciplines together with adults on the autism spectrum to investigate the diverse ways that autism has been represented in novels, poems, autobiographies, films and clinical discourses, and to explore the connections and demarcations between autistic and "neurotypical" creativity. Using an empathetic scholarship that unites professional rigor with experiential knowledge derived from the contributors' lives with or as autistic people, the essays address such questions as: In what novel forms does autistic creativity appear, and what unusual strengths does it possess? How do autistic representations - whether by or about autistic people - revise conventional ideas of cognition, creativity, language, (dis)ability and sociability? This timely and important collection breaks new ground in literary and film criticism, aesthetics, psychology and Disability Studies. It will surely appeal to anyone interested in autism and related disabilities, as well as to literary scholars, rhetoricians and film critics.
Table of Contents:


Mark Osteen, "Autism and Representation: A Comprehensive Introduction."

Part I. Clinical Constructions
1. James T. Fisher, "No Search, No Subject? Autism and the American Conversion Narrative."
2. Katherine DeMaria Severson, James Arnt Aune, and Denise Jodlowski, "Bruno Bettelheim, Autism, and the Rhetoric of Scientific Authority."
3.Majia Holmer Nadesan, "Constructing Autism: A Brief Genealogy"

Part II. Autistry
4. Patrick McDonagh, "Autism and Modernism: A Genealogical Exploration."
5. Bruce Mills, "Autism and the Imagination."
6. Kristina Chew, "Fractioned Idiom: Poetry and the Language of Autism."
7. Ilona Roth, "Imagination and Awareness of Self in Autistic Spectrum Poets."
8. Matthew K. Belmonte, "Human, but More So: What the Autistic Brain Tells Us About the Process of Narrative."

Part III. Autist Biography
9. Debra Cumberland, "Crossing Over: Writing the Autistic Memoir"
10. Sheryl Stevenson, "(M)Othering and Autism: Maternal Rhetorics of Self-Revision."
11. Mark Osteen, "Urinetown: A Chronicle of the Potty Wars."

Part IV. Popular Representations
12. Anthony D. Baker, "Recognizing Jake: Contending with Formulaic and Spectacularized Representations of Autism in Film."
13. Stuart Murray, "Hollywood and the Fascination of Autism."
14. Phil Schwarz, "Film as a Vehicle for Raising Consciousness among Autistic Peers."
15. James Berger, "Alterity and Autism: Mark Haddon's Curious Incident in the Neurological Spectrum."
16. Gyasi Burks-Abbott, "Mark Haddon's Popularity and Other Curious Incidents in My Life as an Autistic."

Mark Osteen, "Conclusion: Toward an Empathetic Scholarship."