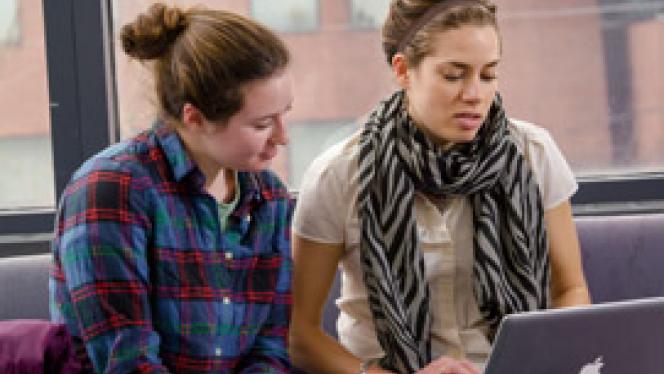 Find out more about our Top 10 ranked online master's degree in social work.
Case Western Reserve University's online Master of Science in Social Administration (MSSA; equivalent to an MSW) prepares students with the practical knowledge they'll need to become influential leaders in the field of social work, whether practicing locally, nationally or internationally. Our #9 ranked Social Work program, based on U.S. News & World Report, provides you access to the Mandel School's internationally renowned faculty and training on-campus and online.
Features of the Program
Choose from three distinct concentrations: Community Practice for Social Change, Direct Practice (Children Youth and Families) and Direct Practice (Adult Mental Health)
Get hands-on field education experience integrated with coursework
Curriculum
Case Western Reserve University's online Master of Science in Social Administration features two tracks. The Traditional Track for Non-BSW students is a total of 60 credits over 8 semesters and takes as few as two-and-a-half years to complete. The Advanced Standing Track for students with a BSW is a total of 36 semester credits over 6 semesters and takes as few as 2 years to complete. Each semester has two terms with a short break between terms. Regardless of track, all students will take two courses per academic term and are required to participate in 11 total credit hours of Field Education courses throughout the program. 
Admission Requirements
Admission to the Master of Science in Social Administration (MSSA) at the Jack, Joseph, and Morton
Mandel School of Applied Social Sciences is granted on a selective basis determined by the quality of the
overall application. An applicant for admission is expected to meet the following minimum
requirements:
A bachelor's degree from an accredited college or university.
Evidence of capacity to succeed in graduate-level education based on undergraduate work and any previous graduate work. Previous course work must include courses strong enough to ensure the applicant's ability to do creditable work at the graduate level.
A minimum undergraduate grade-point average is 2.7 for general admission.
Evidence of a combination of personal qualities and values that are considered essential for the professional practice of social work: strong moral character; strong analytical and verbal skills; a caring and compassionate nature; and a personal commitment to social justice, empowering individuals, and serving vulnerable and under-represented groups, communities and organizations.
The school may request a personal interview or additional information about an applicant.
The application for admission to the Master of Science in Social Administration (MSSA) includes the
following documents:
Transcripts from a regionally accredited college or university, recognized by the Council for Higher Education Accreditation (CHEA), that demonstrates completion of a bachelor's degree in any field of study. The Mandel School also requires transcripts from any school a student completed 6 or more credits.
A two-part essay that is a maximum of five (5) typed pages (double-spaced, 12 point font) and is exemplary of graduate-level writing. The first part of the essay is a Personal Statement, in which the applicant is asked to discuss the significant factors influencing their decision to pursue a master's degree in social work, past experiences that will contribute to their success, how they envision contributing to the Mandel School community, and why the Mandel School is a good fit for their educational goals. The second part of the essay is an Analytical Essay, in which the applicant is asked to analyze a social justice problem, its causes, and how they think it could be addressed. The quality of your writing and professionalism will be taken into account.
A current resume highlighting paid and volunteer work experiences.
Three recommendation letters preferably from a faculty member, direct supervisor, or volunteer coordinator.
Applicants also have the option of providing an explanation for their academic history in the essay section (for example, a 3.0 or lower grade point average or a failing grade)