comment
A Tragic Loss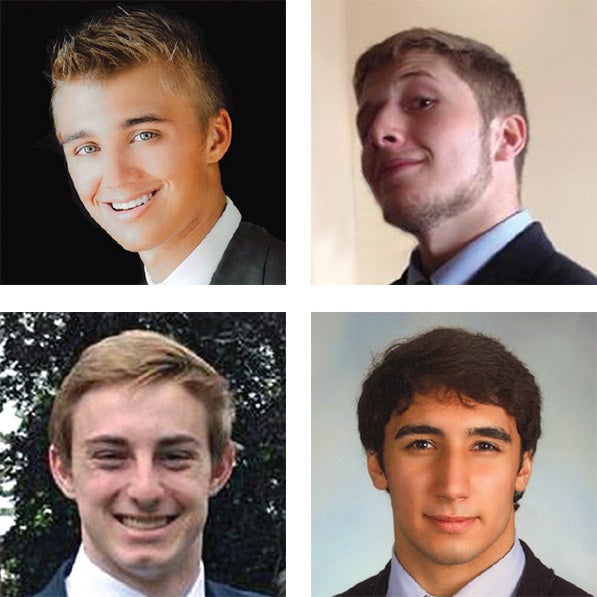 The phone rang around 2:30 a.m. on Tuesday, Aug. 26. A small plane had crashed just east of Cleveland, killing the pilot and three passengers. State police believed that all four were our students, a fact tragically confirmed later that morning.
Four undergraduates, ages 18 to 20, lost in an instant.
The very idea was inconceivable. Now, four families faced that reality—as did our entire campus.
Lou Stark, our vice president for student affairs, and I spent that first day focused on parents and families. His team swarmed to provide students with counseling and support. Our faculty observed moments of silence in their classrooms, and the students themselves organized a vigil that drew hundreds.
As I write this message now, it is nearly two weeks after we first heard the awful news.
This evening, the university hosted a memorial service for the four young men: sophomores W. Michael Felten of Saginaw, Mich., and Lucas Marcelli of Massillon, Ohio; and first-year students John B. Hill of St. Simons, Ga., and Abraham "Abe" Pishevar of Rockville, Md.
Michael and Lucas shared a fraternity, Zeta Beta Tau. Lucas, John and Abe shared a sport, varsity wrestling. And they all shared a commitment to academics: Three hoped to attend medical school after graduation, while the fourth, Abe, planned to major in biomedical engineering. And yet, as their friends and wrestling coach Mark Hawald took to the podium today, we learned so much more about the caliber of these young men.
Speakers described Abe's remarkable smile, his intellect and how he made others feel better about themselves. They spoke about the joy that John found in every moment. They marveled at the humility Lucas showed, even as he won endless honors on the wrestling team. And they reminisced about Michael's remarkable generosity, outgoing nature and steadfast friendship.
Even as they remembered these young men, the students committed to honoring them in the future. They vowed to emulate their kindness, friendliness and ability to inspire happiness in others.
The ceremony's final speaker was senior Taylor Gladys, president of the Undergraduate Student Government and an orientation leader to one of the young men. "If they have taught me anything," she said as she looked out at the hundreds at the service, "it is to tell my friends how much they mean to me, and to be proud to be a member of our community where we can find such good friends as these. As long as we do not forget that, they will continue to live on."
Sage advice—for all of us.
—Barbara R. Snyder, President