features
The Center for International Affairs: A GPS for the University's Global Direction
by Christine H. O'Toole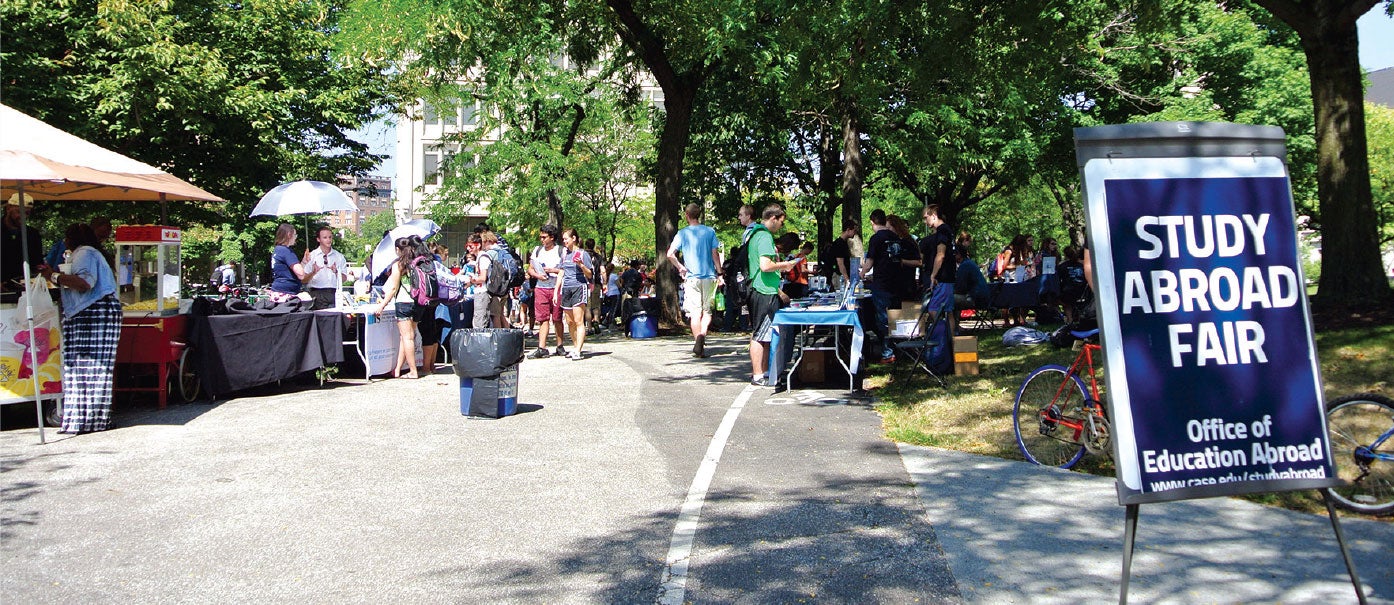 Photo: Alec Jokubaitis
The cluster of flags from different countries arrayed at the entrance of the Center for International Affairs indicates its global perspective. The center does everything from helping secure visas for first-year international students to providing information on postdoctoral research opportunities abroad. Led by Associate Provost David Fleshler, JD, the staff also coordinates global initiatives. They range from a comprehensive education agreement with the Brazilian government to working with the Consulate General of the People's Republic of China to create scholarships for study abroad.
The university's landmark 2013 agreement with the Coordenação de Aperfeiçoamento de Pessoal de Nível Superior, an agency within the Brazilian Ministry of Education, makes Case Western Reserve a destination of choice for students and researchers from Brazil's elite universities. It is CWRU's first university-wide agreement with another country, one that is the second largest economy in the western hemisphere. The university also has long-standing memorandums of agreement with several other institutions and organizations, including the Uganda Ministry of Health and Chulalongkorn University in Thailand, and is expanding its footprint in China through exchanges at top law schools.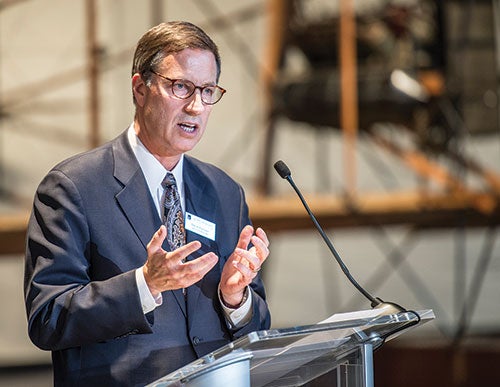 Photo: Robert Muller
Case Western Reserve undergraduates have been the focus of the most ambitious and visible aspects of the globalization effort. International students now compose 12 percent of the first-year class, compared with only 3 percent in 2008. And the university is nearing its goal of 50 percent participation in study abroad programs by 2019, with options ranging from one-week to full-year experiences.
In daily campus life, Fleshler said, "we are encouraging faculty and staff to think about how international learning can become increasingly embedded in our curriculum."
Initiatives such as Think ASEAN, an effort led by the Case School of Engineering to coordinate the pursuit of opportunities for the university that could arise from the new economic union in Southeast Asia, are proceeding alongside faculty exchanges and fellowships. In addition to recruiting international undergraduates, the university also is attracting funding to defray study abroad costs for U.S. students.
Before the beginning of the current fall semester, the center offered faculty and staff members the opportunity to bring their class rosters to a workshop on Chinese pronunciation to learn how to properly pronounce the names of their new Chinese students.
"Students would feel more welcome if the attempt to properly pronounce their names was made more across campus," observed Cami Thompson, the center's international student and scholar liaison. "The extra effort is a small step on our bridge between the university and the world."