launch
New Degree to Provide Big Data Know-How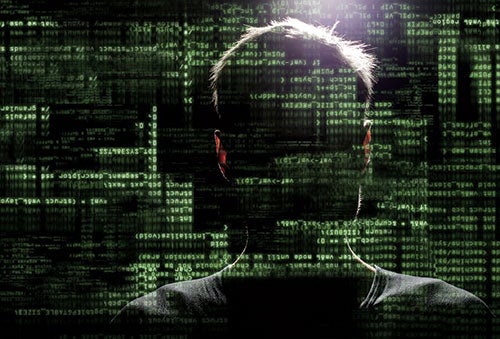 Students pursuing a bachelor's degree in data science will combine coursework in data engineering, advanced mathematics and statistics, and advanced computing with a focus on one of three areas: health, energy, or manufacturing and production. Students will have at least one internship in which they'll work with companies on big-data questions, and will conclude their education with a two-semester capstone experience working on a major data-science project.
Every post on Facebook, every search on Google, every purchase at a department store, every highway crash. Somewhere, computers are storing it all. Technology allows us to hoard oceans of data from an ever-expanding number of sources in a giant cloud in the sky.
Now, Case Western Reserve aims to give more students the expertise and academic credentials to be part of a data revolution that continues to remake the world. The university will seek approval from the Ohio Board of Regents to launch one of the nation's first undergraduate degree programs in data science and analytics. The university also plans a minor that will be open to students from across all disciplines. If approved, both the major and minor degree initiatives would begin this academic year.
"This further differentiates us," said Kenneth A. Loparo, PhD, Nord Professor of Engineering and chair of the Department of Electrical Engineering and Computer Science. Loparo, who soon will hold the department's recently announced Arthur L. Parker Endowed Chair, is leading the creation of the new undergraduate degree.
The idea for this data-analytics program took hold last year when Case Western Reserve President Barbara R. Snyder served as chair of the Business-Higher Education Forum, a 36-year-old nonprofit organization that includes Fortune 500 CEOs and university presidents and system chancellors. The concept received an additional boost when alumnus and former Microsoft Chief Operating Officer Robert Herbold committed $2.6 million to endow a professorship in informatics and analytics.
Most universities offer data-analytics programs only at the graduate level, said Donald L. Feke, PhD, vice provost for undergraduate education and professor of chemical engineering. "Students with the minor will become expert practitioners in data science," Feke said. "They can go out immediately and begin practicing, while the people doing the major will be developing the next generation of data-science tools, contributing to the more fundamental aspects of data science."
This kind of number crunching led package delivery giant UPS to reconfigure its routes and save 8.4 million gallons of gasoline a year, the company reported. It let biologists work with data from electronically tagged migrating ibises to understand the mechanics of group flight, according to research published in the journal Nature. It even allowed humanities mavens to scan some 3,600 books published in the 19th century to determine the authors with the biggest impact on today's writers (Jane Austen and Sir Walter Scott, according to the 2013 book Macroanalysis: Digital Methods and Literary History by Matthew L. Jockers, an assistant professor at the University of Nebraska).
The buzz in industry circles is unmistakable. In April, Forbes magazine named big-data analytics one of the five tech trends that can drive company success. McKinsey Global Institute (a research arm of management consulting firm McKinsey & Co.) has reported that by 2018, there will be a 50 to 60 percent gap in the supply of analytics workers compared with the demand.
"Case Western Reserve's program exemplifies an essential element: hands-on experiences for students," said Brian Fitzgerald, CEO of the Business-Higher Education Forum. "These students will be out front in our 21st-century economy." —JENNI LAIDMAN