launch
Forum Provides Roadmap for Doing Well by Doing Good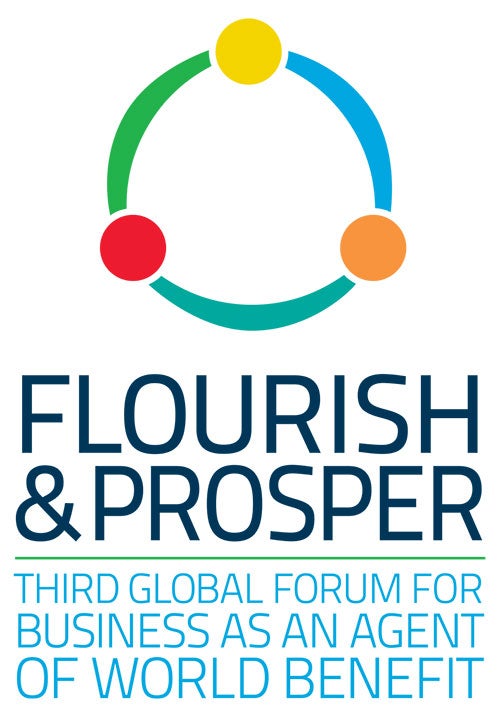 Chicago entrepreneur Lyell Clarke came to Case Western Reserve Weatherhead School of Management's second global business forum in 2009 and left a changed leader.
This month he'll be back on campus for the third forum—this time with 10 members of his management team. They will join participants from around the globe who likewise are drawn by the mission of the three-day summit: exploring how business innovators combine profitability and social responsibility. Speakers include Fortune 500 CEOs and the former president of Finland.
The last forum "totally enlightened me and showed me cutting-edge theories and the cutting-edge definition of sustainability,'' said Clarke, the president and CEO of Clarke, a midsize environmental product and services company that also is a forum sponsor.
The title of this year's forum is Flourish & Prosper: The Third Global Forum for Business as an Agent of World Benefit. It is organized by the Fowler Center for Sustainable Value at the Weatherhead School, the Globally Responsible Leadership Initiative and the Academy of Management. The forum reflects the message of a book by Fowler Center Faculty Research Director Chris Laszlo, PhD, Distinguished Fellow Judy Brown, PhD, and seven other contributors titled Flourishing Enterprise: The New Spirit of Business (Stanford University Press, August 2014).
"If you flourish as an individual, it is more likely that you can connect with and care for other individuals,'' said Roger Saillant, executive director of the Fowler Center and one of the contributors to the book. "Thus, your organization will be able to do good and do well."
Clarke said the 2009 forum affirmed his company's commitment to sustainability—broadly defined as both good environmental practices and sound, growth-focused business practices. It also inspired him to routinely encourage employees to brainstorm about making the business better.
The result, Clarke said, is a "totally transformed company, where product innovation and revenues have increased while our impact on the environment has declined."
An advisory board member at the Fowler Center, Clarke is excited for his team to attend this year's forum and learn new business practices. "We'll hear about what a flourishing enterprise will look like in the future,'' he said. —SUSAN VALERIAN