launch
A WINNING COMBINATION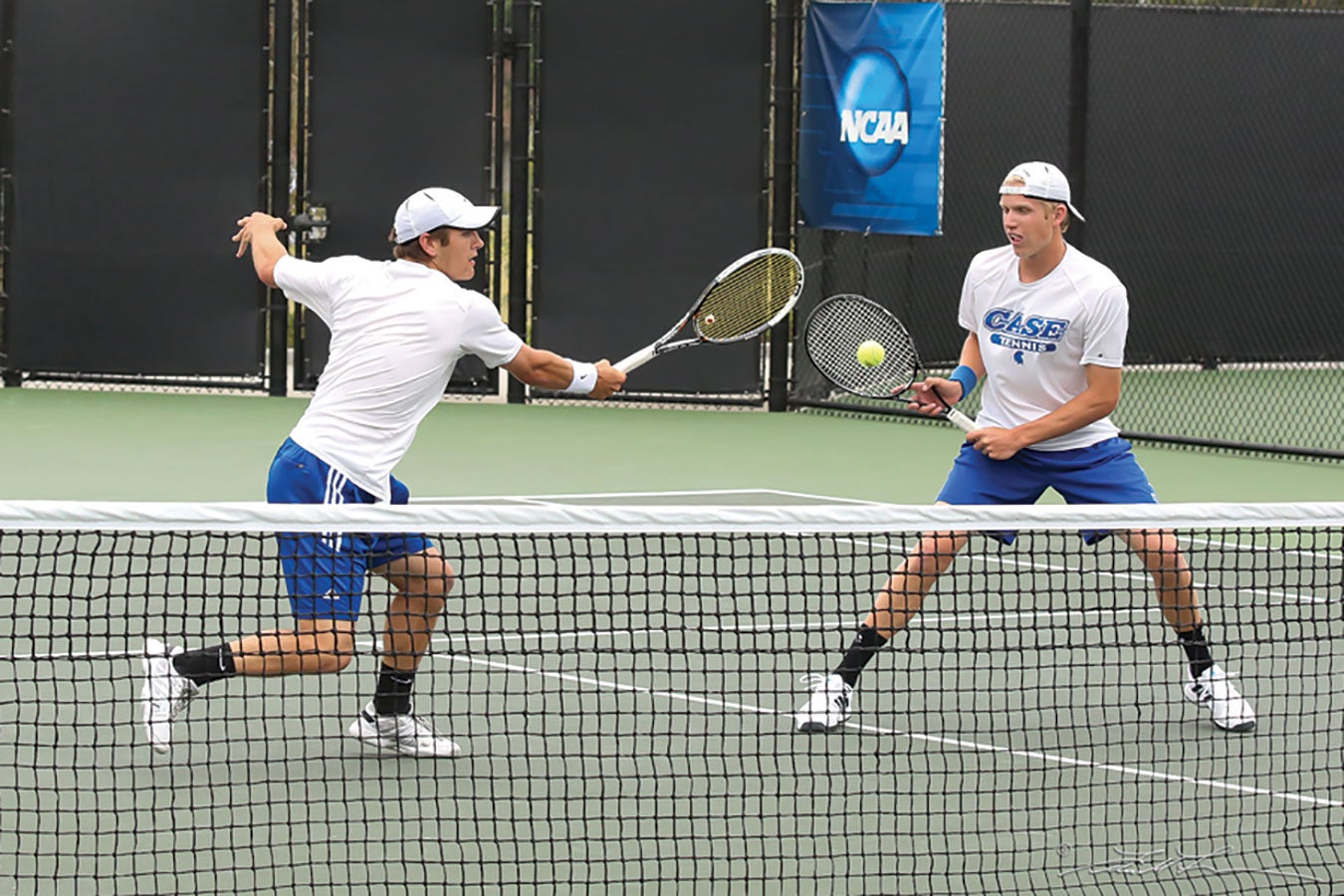 photo: Ellen Friedlander
Just months after senior Eric Klawitter and sophomore C.J. Krimbill began playing tennis doubles together they made history, winning the 2014 NCAA Division III Men's Tennis Doubles Championship—Case Western Reserve's first national title in that sport.
The pairing came after head coach Todd Wojtkowski experimented with a slew of doubles combinations in hopes of finding the perfect match.
"They have skill sets that complement each other's styles," Wojtkowski said. "C.J. is a tall, left-handed player with great reach, while 'Klaw' has the best returns I've ever seen. Their game style was to take control at the net, and their aggressive play paid off."
The duo pulled off an intense run through the NCAA tournament in Claremont, Calif., defeating teams from the University of Mary Washington, Middlebury College and Washington University in St. Louis.
The championship victory over Bates College in straight sets (6-3, 6-4) made Klawitter and Krimbill the university's 17th and 18th NCAA champions in the 45-year history of Spartans athletics. The two ended the season 24-5.
The win capped a historic season for the men's tennis team. The Spartans (17-8) became the university's first to play in the NCAA Championship Quarterfinals.
"The victory solidified all the hard work and achievements of the team throughout the year and the achievements I've had during my career," said Klawitter, who graduated in May with a double major in mathematics and computer science and finished his career as the university's all-time combined-wins leader with 140. He's now a software developer for STATS, a sports statistics company in Chicago.
Krimbill, now a junior majoring in chemical engineering, already is looking ahead to the next season. He'll be playing both singles and doubles.
"As a team, we're excited for next year, when the whole process will start again," he said. —JAMES CORRIGAN
Case Western Reserve's student-athletes fully embody that term—contributing in the classroom and excelling in competition. Below are some recent standouts: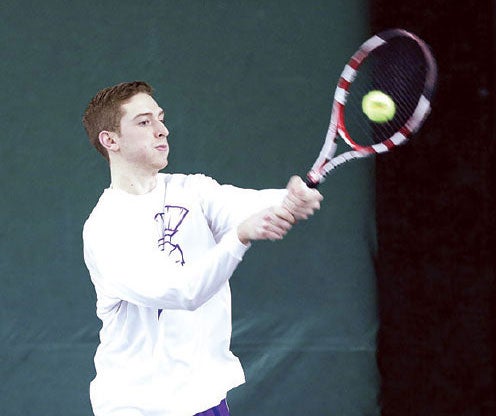 photo: Ryan Baker
Elite Winner: Tennis player Derek Reinbold (CWR '14) became the university's first NCAA Elite 89 Award winner. The award is presented to the student-athlete with the highest cumulative grade-point average participating at the finals of each of the NCAA's 89 championships. Reinbold graduated in May with a 4.0 cumulative GPA.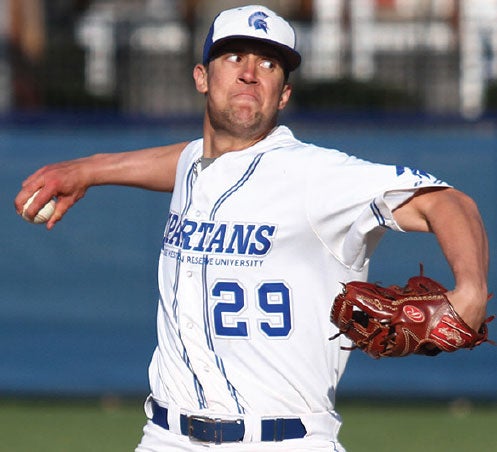 photo: Rick Kruszynski
MLB Draft Pick Returns to CWRU: Featured in the Spring/Summer 2014 issue of think, Spartans pitcher Rob Winemiller became the Toronto Blue Jays' 25th round draft pick this summer. Winemiller decided to forgo Major League Baseball to return to the university—and his team—for his senior year. "I not only want to finish my (accounting) degree that I've worked so hard for over the past three years, but I want to play one more season with these guys," said Winemiller. He will be eligible for the MLB Draft again in 2015.
photo: Catherine DelBarba
Sculler Claims National Championship: Last spring, then junior Patrick DelBarba took gold at the Aberdeen Dad Vail Regatta, the nation's largest collegiate series of races. His time of 8:25 proved fast enough to beat out the competition on the 2,000-meter course on the Schuylkill River in Philadelphia. The victory was the university's first-ever gold medal at the nearly 80-year-old competition. —JC