LENS Arts, Humanities and Social Sciences
Stopping Rapists
Uncovering Clues from Tested Kits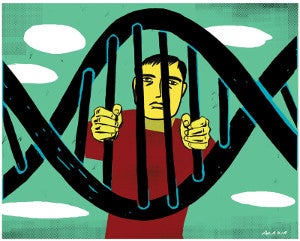 IMAGE: THEISPOT.COM/LEO ACADIA
As Cuyahoga County uses newly tested rape kits to reopen thousands of closed assault cases from the last 25 years, university researchers are working closely with the prosecutor's office to mine the same evidence to learn more about serial rapists.

Since 2015, researchers at the Jack, Joseph and Morton Mandel School of Applied Social Sciences at Case Western Reserve have analyzed DNA lab reports, police reports, investigation materials and other data from a sample of nearly 5,000 rapes. They estimate—based on recent history—the effort will result in nearly 1,300 indictments and 950 convictions. The Ohio Attorney General provided funds to test backlogged kits statewide.


Mandel School researchers found that serial rapists likely are far more common than previously believed. They were involved in more than half of the sexual assaults examined and a third of all cases that led to an indictment.

"We have a better idea of who is raping, how they're committing these crimes and the victims they're choosing," said Rachel Lovell, PhD, a senior research associate at the Mandel School and lead researcher on the project.

Moreover, Lovell and her colleagues believe the Cuyahoga County results could serve as a model nationwide by demonstrating that tested kits can help identify rapists before they strike again, protect would-be victims from assault and save local governments substantial sums that otherwise would be spent on investigations and prosecutions.

"These rape kits have been the greatest gold mine of information and leads for law enforcement that I have seen in my four-decade career," said Cuyahoga County Prosecutor Timothy J. McGinty.