connect
New Tracks
Helping Goodyear widen the road ahead through digital innovation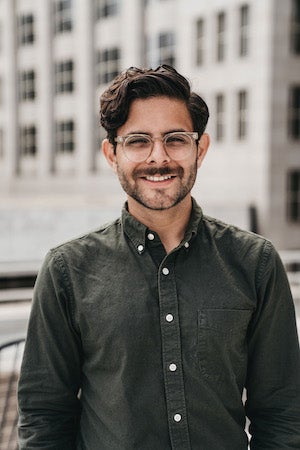 PHOTO: Courtesy of The Goodyear Tire & Rubber Co.
People sometimes ask Jose Díaz (MGT '15), manager at The Goodyear Tire & Rubber Co.'s Innovation Lab in San Francisco, what's a tire company doing in Silicon Valley?
His answer is all about the reality of our fast-changing technological world. "I don't think any company will escape the need to become more digital," he said. That's why he spends much of his days managing teams that launch and test digital products to meet the needs of the shared-transportation era—and help redefine a 121-year-old American corporate icon.
Díaz's Goodyear career began by chance during his first year in the hallways of the Case Western Reserve Weatherhead School of Management: He ran into a school career-services director who told him the company was recruiting summer interns on campus that day and implored him to interview.
Skeptical at first, Díaz realized from the interview that a role at Goodyear would allow him to combine his design background (including a bachelor's degree in industrial design engineering from his native country's Instituto Tecnológico de Costa Rica) with his nascent interest in strategy and innovation.
The resulting internship was immersive: Tasked with discovering how a Goodyear fleet customer was losing commercial grade tires when its trucks crossed into Mexico, Díaz and a team spent two weeks at the border. They tracked and mapped out a complex process in which some of the truck drivers who entered Mexico headed to an off-route yard to have some tires swapped for lesser models before delivering their payload. "That experience was so rich," Díaz said. "I was seeing with my own eyes what was happening and diagnosing the problem."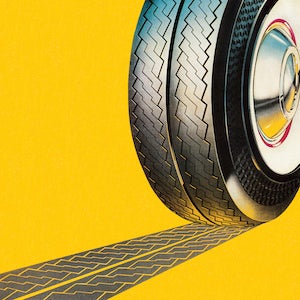 IMAGE: CSA-Printstock
Díaz spent two years working as a design and innovation manager at Goodyear after finishing his MBA, and his manager asked him to envision what a Bay Area Goodyear office might do. "There was no defined strategy, as it was an exploration; the tactics had to be built as we went," he said.
To help develop a plan, he started studying product management theory and the practice of agile software development, and spent six months on the ground in San Francisco, seeking advice and insight from the local tech and entrepreneurial community. "In Silicon Valley and the Bay area, you can meet almost anybody for coffee," Díaz said.
Goodyear opened the Innovation Lab in San Francisco in February 2018 with Díaz at the helm. It has a start-up feel, he said—an open floor plan, relaxed atmosphere. "We are the atypical innovation lab that is actually doing the work in the market with real customers and testing if whatever we're building makes sense," he said, adding that this approach on high-risk projects is a way of "de-risking innovations."
The lab is developing a digital fleet-service platform for companies such as Borrow, a start-up that offers subscription-based electric car rentals in the Los Angeles area. Goodyear wants to use vehicle data—such as mileage, speeds and frequency of use—to better understand how the cars are being used and automatically tell Borrow and mechanics via an app when the cars need to be serviced. "It's the kind of precision [information] that enables more efficient operations," he said—and the kind of modern innovation that can keep a company going another 121 years.