lens
Meet the Student Who Authored the University's Community Commitment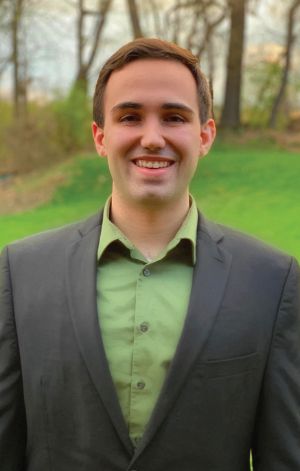 As Case Western Reserve University prepared for the fall semester and the return of more students, faculty and staff, Hunter Stecko looked at the choices other universities were making—and knew there was a better way.
"Some were honestly scary for two different reasons," said Stecko, who, as president of the Undergraduate Student Government (USG), sat on a re-entry subcommittee focused on student housing and extra/co-curricular activities.
"One was scary because the schools weren't, in my opinion, taking the pandemic seriously at all," the senior explained. "And some others were at the other end of the spectrum," with location-tracking apps that felt like an overabundance of surveillance.
With his position as USG president and his committee seat, Stecko suggested a third option to his committee colleagues: "Why don't we lay down a list of common-sense principles to make sure we're mitigating risk as much as possible without being overbearing to the point that people aren't going to follow" what we say?
Stecko shaped his ideas, worked with subcommittee members and the university's general counsel's office on refinements, and then connected with other key players who sought input from faculty, staff and graduate-student leaders.
The result was the Community Commitment. Students agreed to it as part of an online reorientation session.
Read and watch Case Western Reserve's Community Commitment on the COVID-19 website.
Stay Healthy; Stay Here
Key messages are embedded in the Community Commitment, said Hunter Stecko, the original drafter.
To Students
"We are empowered to determine the outcome of this semester for ourselves. If we act irresponsibly, things might not go well. But if we act responsibly, things will go well."
To Faculty and Staff
"We as a student body care about you. And that's why we're willing to make these commitments and why we're willing to make these pledges to the university, to this community, in order to keep you safe, just as much as to keep us safe."