lens
The Pandemic's Second Crisis
Researchers study the impact on mental health
The COVID-19 pandemic is taking a serious toll on the nation's mental health—with anxiety and depression prevalent, and levels of post-traumatic stress disorder (PTSD) alarmingly high, according to separate studies by Case Western Reserve researchers.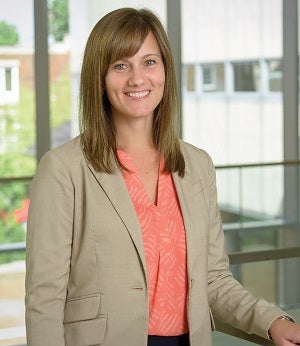 A study led by Megan R. Holmes, PhD, founding director of the university's Center on Trauma and Adversity, has provided snapshots of the national mood. Early in the pandemic, 1,200 people from 47 states participated in an online questionnaire. More than 25% met the criteria for a PTSD diagnosis, with symptoms such as re-experiencing unwanted memories and severe anxiety. Follow-up surveys are underway.
By comparison, the National Center for PTSD estimates that about 7% to 8% of the U.S. population will have PTSD at some point in their lives.
Holmes attributed her study's results to the pandemic and the widespread effects of this public health crisis. "And the second crisis is the mental health crisis that's going to have years and years of impact on individuals," said Holmes, an associate professor at the Jack, Joseph and Morton Mandel School of Applied Social Sciences, where the trauma center is based. Researchers from the university's Frances Payne Bolton School of Nursing and School of Medicine also are collaborating on the study.
The second study is focused on the pandemic's short- and long-term psychosocial impacts.
Initial results from an online survey of about 1,800 adults in the United States showed that more than 87% reported at least one symptom associated with COVID-19. And about 40% of those individuals reported clinically significant symptoms of depression and/or anxiety—and were more likely to report the highest levels of concern about the pandemic.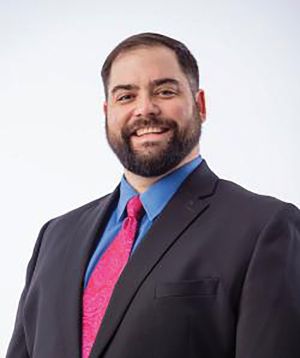 That research is led by Scott Emory Moore, PhD, an assistant professor at the school of nursing and an advanced practice registered nurse, and Kelly Wierenga, PhD, RN, an assistant professor at Indiana University, and former postdoctoral fellow at CWRU.
Moore, who also worked on Holmes's study, and Wierenga have received follow-up survey data from nearly 600 of the participants and hope their work can inform interventions to limit pandemic-related psychosocial impacts on health and well-being.