lens
First-Year, Real-World
Program gives engineering students hands-on problem-solving experiences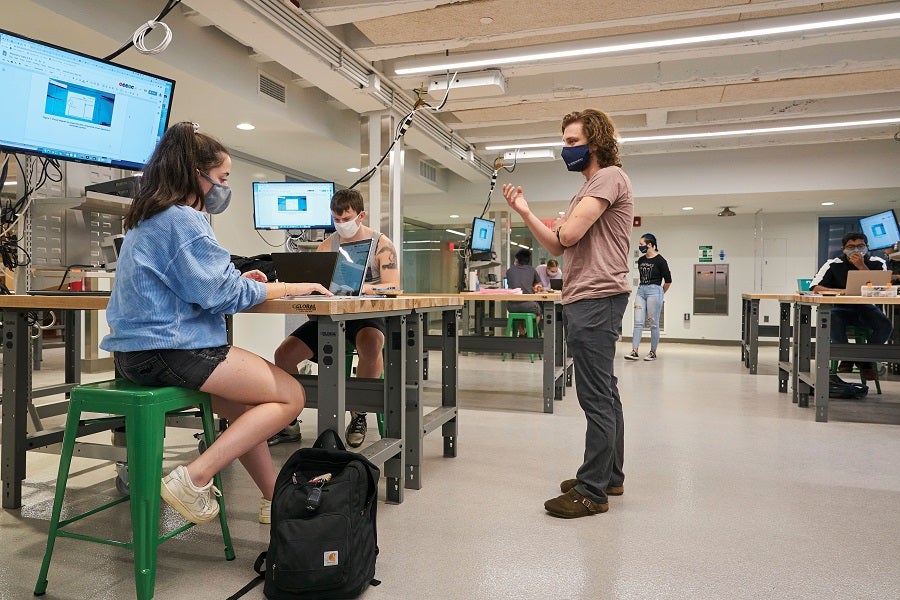 PHOTO: Roger Mastroianni
Two dozen first-year Case School of Engineering students brainstormed during a class session to construct a device that would mimic the complex sensing mechanisms that guide airplanes or autonomous cars.
"This doesn't look that easy," said one student after turning over a single sheet of instructions. He and others then began assembling the framework before adding a sensor and a microcontroller to try to balance a metal ball on a plastic rod.
Their success depended not so much on their book knowledge of what is known as "control theory"—the engineering principle behind the project— but on their ability to apply it to actual materials.
That kind of real-world understanding is precisely the skill the school aims to cultivate with a yearlong introductory program (consisting of two courses) piloted during the last academic year and being incorporated into a new engineering curriculum.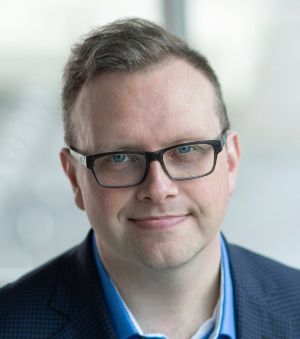 "This is what engineers do— they solve problems for people," said Kurt Rhoads, PhD, an associate professor in the engineering school's Division of Engineering Leadership and Professional Practice, and faculty director for the new program. "It's better to have our first-year students doing it from the start."
Projects such as the one balancing the ball on a rod, enabling a robotic vehicle to climb over an obstacle, or building a simple-but-functional water filter are part of the "Roger E. Susi First-Year Engineering Experience" named for Susi (CIT '77), chair and founder of Iradimed, a medical device company.
The hands-on class takes place in the new Roger E. Susi Laboratory, a workspace in the Bingham Building built for the program. The pilot course received a $30,000 grant from the Association of American Universities, while a $2 million gift from Susi will support the program in the future.
"Students need to learn firsthand about how messy real-world problem-solving can be," Susi said.
Student Kail Break loved the pilot last year, and said similar hands-on classes in high school sparked her engineering interest. Now she's an undergraduate teaching assistant for the course.
During the pilot's other course focused on design, students worked last spring with the University Farm outside Cleveland to engineer a solution for an overly hot greenhouse. Rhoads is working to establish partnerships with businesses and governments in Northeast Ohio, so future students can help them solve actual challenges.