lens
A Pandemic Pivot
Alumna Jackie O'Brien led Engineers Without Borders USA to transform how it helps communities around the globe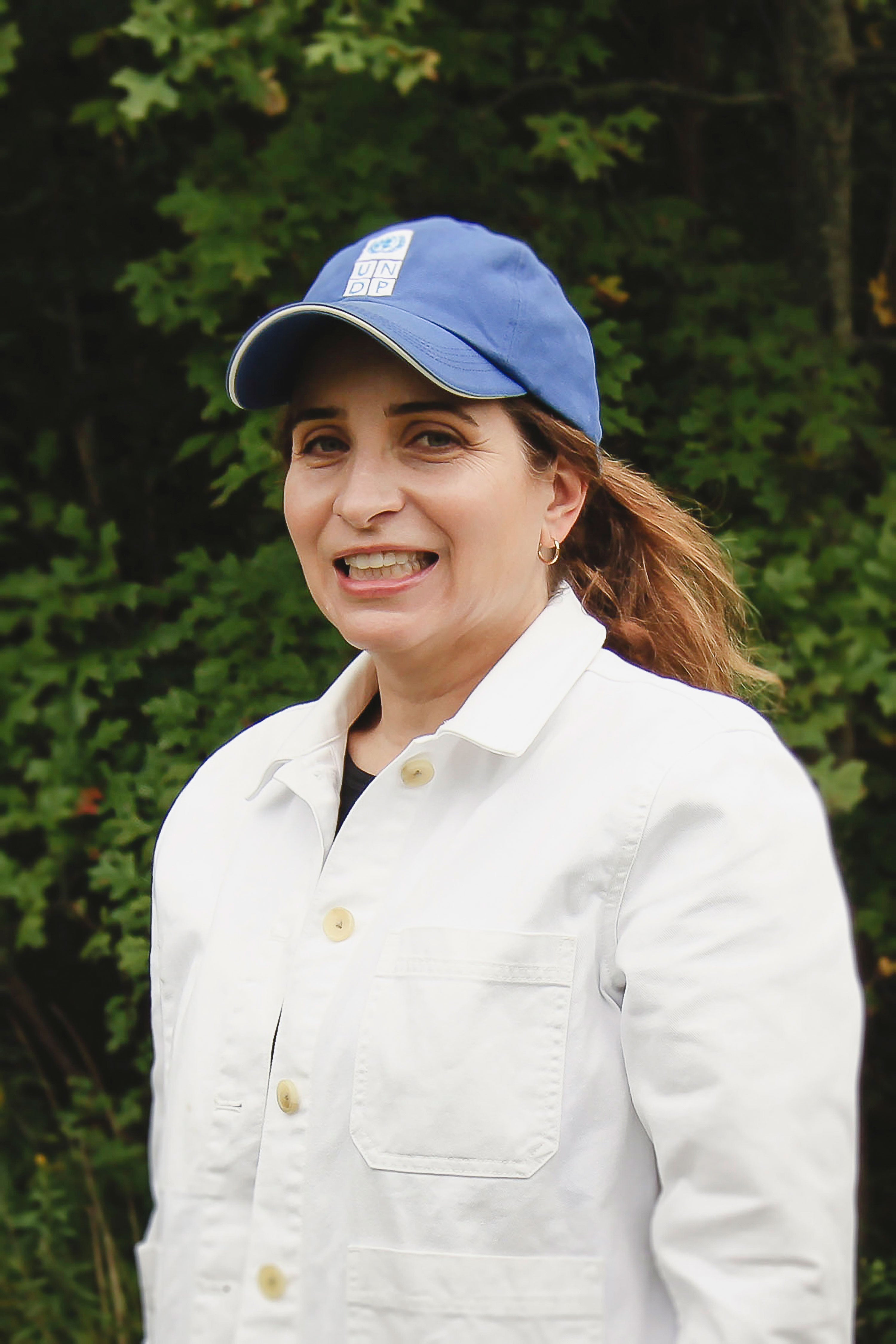 Photo: Courtesy of Carolyn Alexander
Two weeks after Jackie O'Brien (MGT '07) became CEO of Engineers Without Borders USA (EWB) in August 2020, she woke up in the middle of the night, struck by the weight of her new responsibilities.
EWB's mission is to send student and professional volunteers around the globe to help communities build the infrastructure necessary to access clean water, reliable energy and other essentials. But the pandemic had halted all travel. Plus, those communities now had new, more dire issues and immediate needs for personal protective equipment (PPE) and hand-washing. "It was probably one of the most challenging times imaginable for a nonprofit that does international development," O'Brien said.
EWB pivoted. It held marathon brainstorming sessions to generate designs for in-demand supplies, including low-cost respirators, and raised money for COVID-19-related projects. The Case Western Reserve student chapter, for instance, raised funds for face masks for a community in the Dominican Republic.
O'Brien led a transition to a remote-implementation model for the projects. An innovation challenge that the EWB's Uganda office ran in partnership with the city of Kampala, for example, led to local innovators designing hygienic, cost-effective public hand-washing stations for high-traffic areas.
"The projects changed to be more about immediate response, but they didn't stop," O'Brien said. "That's a testament to these volunteers' commitment and ingenuity. And that's the part that gets me so excited and energized about the organization."
Her role at EWB represents the fusion of two passions that define her career: engineering and global impact. The Akron, Ohio, native traces both to an early family move to Lima, Peru, where her father managed construction of a bicycle-tire factory. A kindergartner at the time, O'Brien remembers her father explaining that the factory would create jobs, and the tires would help people get to work. "I kind of grew up watching that vision become a reality," O'Brien said. "From that point on, I loved the idea of going around the world and making an impact."
Her family returned to Akron, and O'Brien later earned her bachelor's in engineering at The Ohio State University. She launched her career as an environmental engineer at Alcoa Corp., an aluminum producer with a large global presence. Years later, she pursued an MBA at Case Western Reserve's Weatherhead School of Management. The program "reframed the way I thought, bringing forward strategic and financial discipline perspectives," O'Brien said. "And it led to a whole new career path."
She stayed with Alcoa 25 years, working in Cleveland, Pittsburgh, Madrid, and New York City, and rising to the post of vice president of business development and global affairs. She later moved to Seattle to be executive vice president of strategy and business development for Vigor, LLC, a diversified industrial company.
O'Brien spent two years on the board of EWB before becoming CEO and sustaining the organization's work during the pandemic. "We actually ended up completing more projects than the year before," O'Brien said.
Those projects have wide ripples. "The thing that hits me the most is when I talk with our volunteers, and they say, 'The experience changed my life,' " she said. "Or when I hear from the communities who now have—for the first time—clean water or a school or a bridge. When you get to the [undergraduate] student, it sends them on a whole new trajectory. And when you get to the communities, you've changed them for generations."
A 2020 Snapshot of Engineers Without Borders USA