connect
Honoring Five for Their Achievements
The Alumni Association recognized recipients of its 2021 Alumni Awards during Homecoming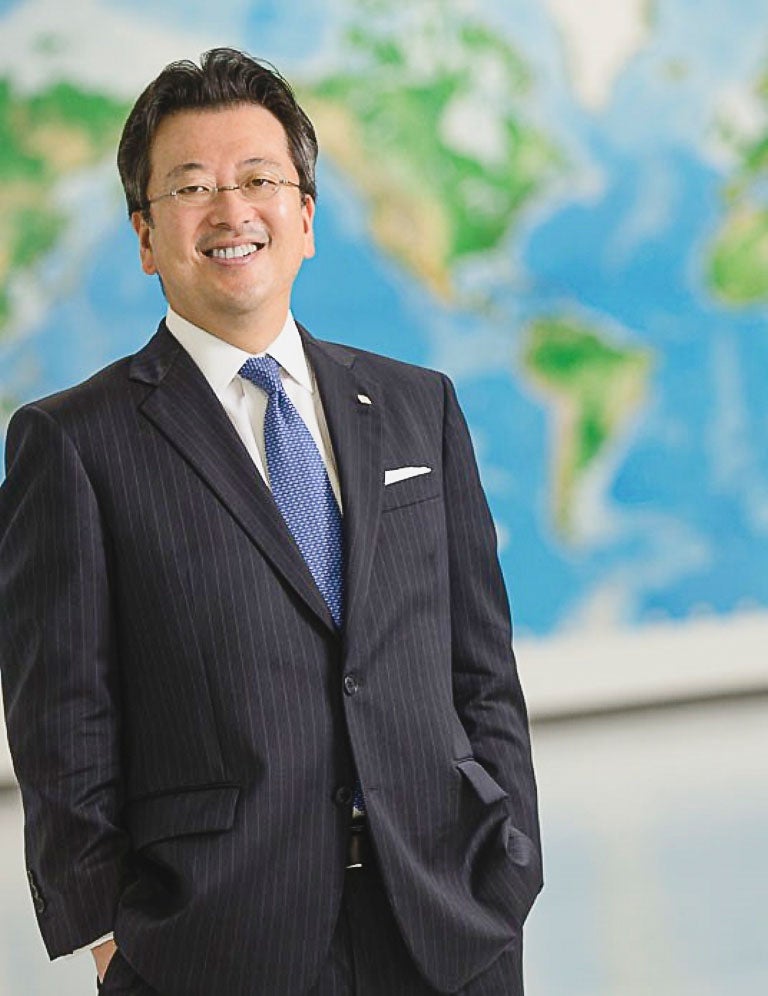 Distinguished Alumni Award
Hiroyuki Fujita, PhD (GRS '98, physics)
For Hiroyuki Fujita, everything in life begins with one simple question: "Why are we doing it this way?" Answering that has simultaneously made him founder and CEO of Quality Electrodynamics, a company in one of Cleveland's eastern suburbs that produces critical subsystems of MRI scanners for the global diagnostic imaging industry; chief technology officer of the CT-MR division of Canon Medical Systems Corp.; the inaugural honorary consul of Japan in Cleveland; and a CWRU adjunct faculty member in physics and in medicine.
"We must challenge the status quo," Fujita said. "We can always find a way to make a better product and a better society."
Fujita came to CWRU to apply his knowledge of physics to medicine. A graduate research challenge from Picker International to improve diagnostic imaging opened the door for Fujita to deploy his physics know-how to create a new design for radiofrequency coils used in MRI machines.
Despite his 17 patents and many other accomplishments and honors—including an invitation to sit in the first lady's box for President Barack Obama's 2012 State of the Union address to Congress—Fujita is most proud of creating what he calls a "culture of difference."
"One person cannot do everything," he said, "but together, we can advance society and benefit the community."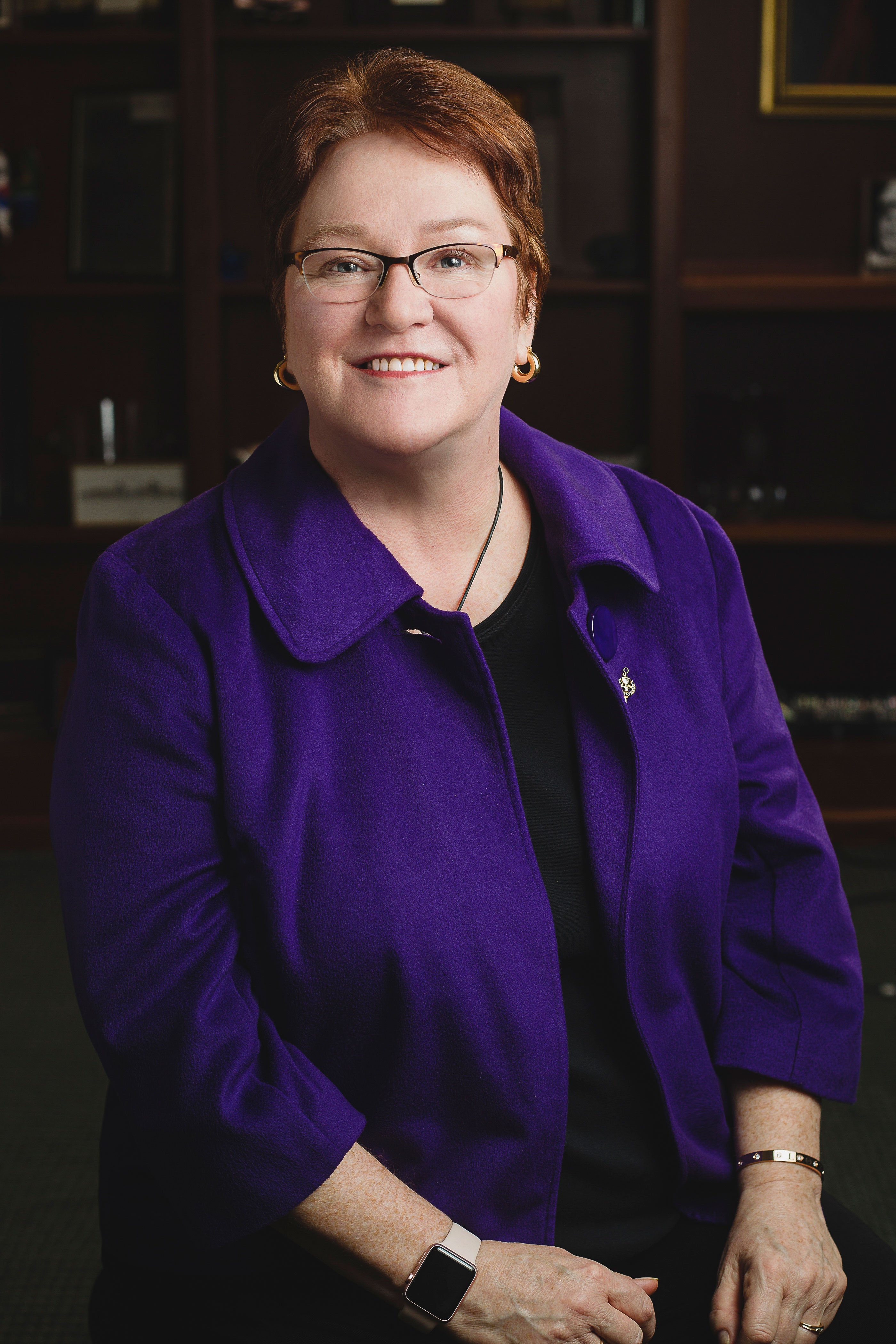 Professional Achievement Award
Elizabeth Madigan, PhD (GRS '96, nursing)
Elizabeth Madigan thrives on making connections for others. As CEO of Sigma Theta Tau International Honor Society of Nursing, she works to ensure that 135,000 members in more than 100 countries are linked to educational, professional and advocacy resources.
"Being able to support nurses during the pandemic has been deeply humbling," Madigan said. As COVID-19 began to spread around the globe, Sigma launched online educational programs that included virus-related content to support nurses through the crisis. Nurses worldwide viewed them thousands of times, prompting Sigma to create more resources.
Before Sigma, Madigan spent more than 20 years as a professor at the university's Frances Payne Bolton School of Nursing, focusing on home health care outcomes in the United States and around the world. The National Institutes of Health and private foundations funded Madigan's work, and she produced more than 200 peer-reviewed articles and presentations. Many of her former students have become nurse leaders around the world.
"Being in a leadership position at the School of Nursing in global health gave me a solid foundation for the Sigma position," Madigan said. "We continue to grow globally and are adding chapters in new countries on a routine basis."
PHOTO: Courtesy of Rob Daroff
Newton D. Baker Distinguished Service Award
Jane Daroff (SAS '85)
Jane Daroff's enduring work of building community began when she was a clinical social worker at Case Western Reserve's University Health and Counseling Services and continued on a national scale with her LGBTQ+ advocacy.
In 1985, inspired by her son Rob, who is gay, Daroff co-founded the Cleveland chapter of PFLAG, an organization for LGBTQ+ people and their families and allies. Soon after, the Daroff family began hosting a pizza party each fall for LGBTQ+ students and administrators from the university to help participants feel welcome, safe and seen. Daroff still facilitates PFLAG meetings and hosts the dinners. And for more than 30 years, she's served in various roles with the Human Rights Campaign, a national LGBTQ+ advocacy organization.
Daroff graduated in her 40s from what's now the Jack, Joseph and Morton Mandel School of Applied Social Sciences. "I never thought that going back to school would result in making a difference in people's lives," said Daroff, who is an emerita board member of both the Mandel School Alumni Association and the university's Alumni Association. "Case [Western Reserve] opened the door for me to help people connect. Having just one friend in a place can make that place feel so different."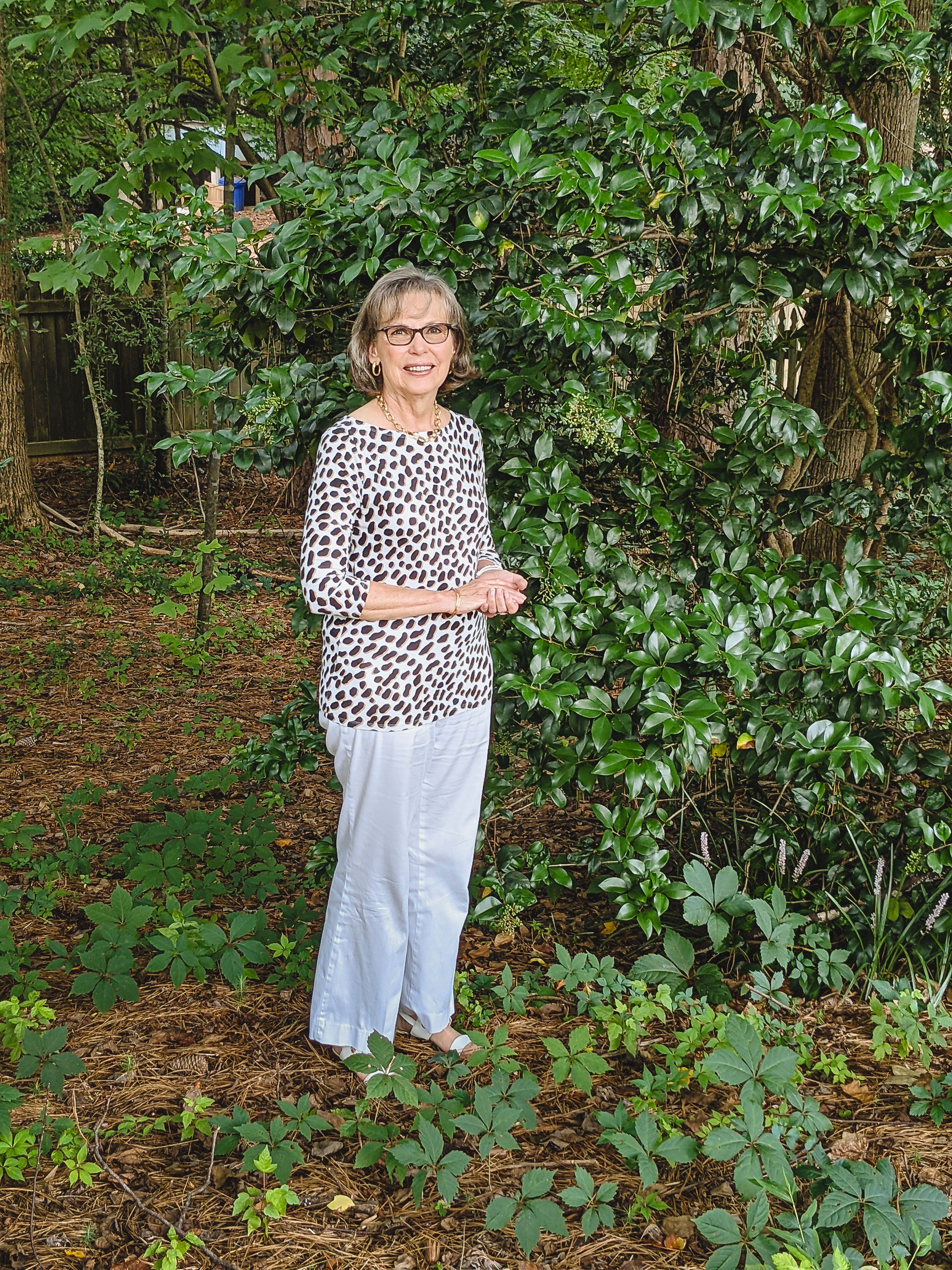 PHOTO: Courtesy of W. David Hammad
Daniel T. Clancy Alumni Service Award
Mary Ellen "Mickey" McKee-Hammad (NUR '73)
Mary Ellen "Mickey" McKee-Hammad still recalls the excitement she felt transferring to Case Western Reserve for her degree as an undergraduate supporting herself. "Attending Case [Western Reserve] was something I thought I could only dream of," said McKee-Hammad. A scholarship from the university and a grant from University Hospitals turned that dream into reality.
A career in pediatric nursing followed—as well as a desire to support the university. McKee-Hammad has served on The Alumni Association's board and has been a leader of the Atlanta chapter for more than 20 years. But her favorite work as an alumna has been visiting Atlanta—area high schools with the admissions team to interview prospective students.
Their enthusiasm for the future is contagious, she said.
McKee-Hammad also is committed to recognizing and paying forward the support she received as a student. She supports Frances Payne Bolton School of Nursing funds and provided one of the lead gifts to establish the Alumni Association Term Scholarship. "Case [Western Reserve] provided me with my ability to think, assess and react to changing situations," she said, "not just as a nurse, but as a parent, volunteer and educator.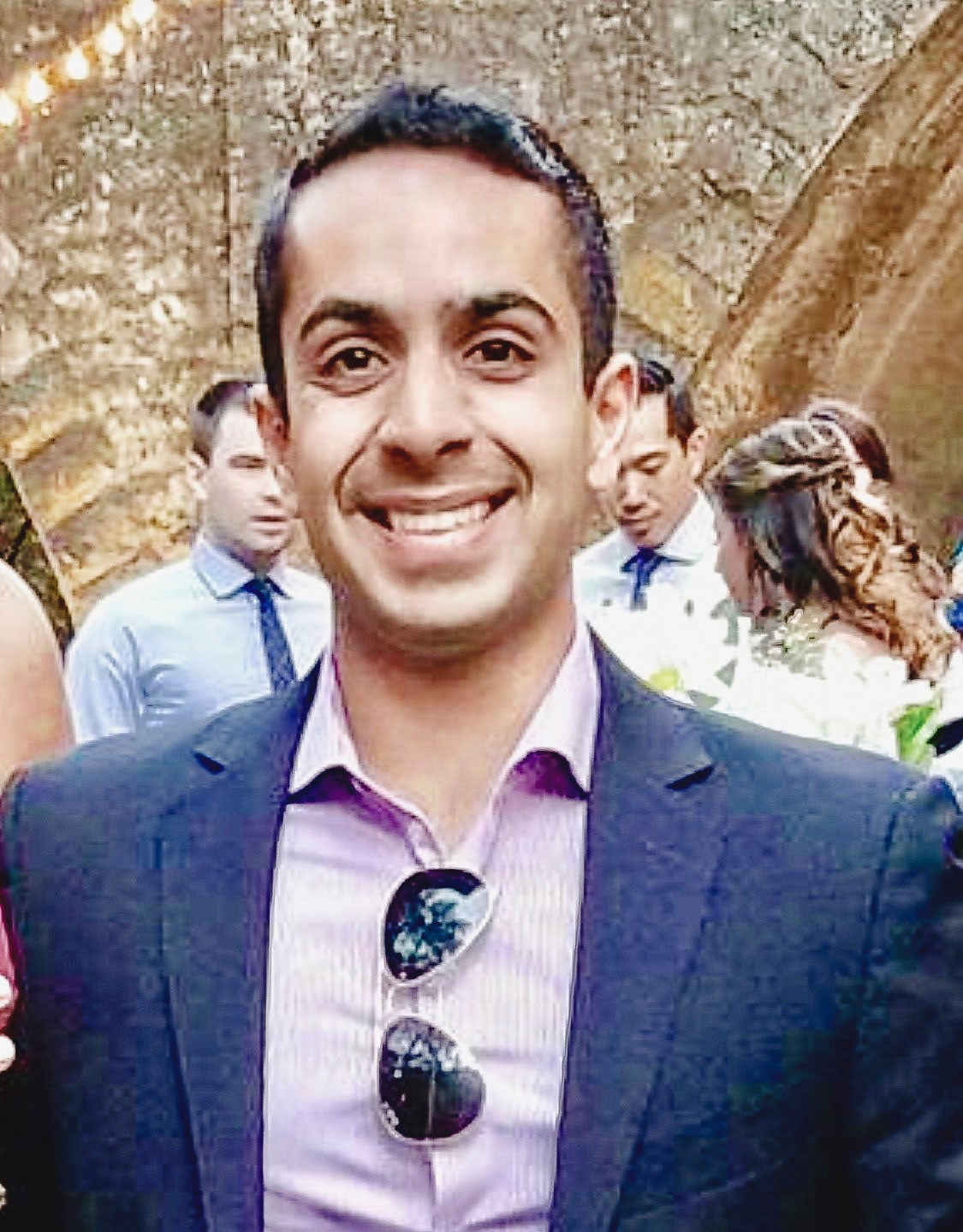 Young Alumni Award
Nikhyl Jhangiani (CWR '14; MGT '16; GRS '16, public health)
Nikhyl Jhangiani describes his work as coming full circle. As a graduate student at the university's Weatherhead School of Management in 2015, he interned with the digital health team at Cleveland Clinic, exploring how the health system could use technology to serve more patients. Four years later, Jhangiani helped launch a joint venture that did just that: The Clinic by Cleveland Clinic.
Jhangiani is now head of strategy and international business development at The Clinic, a partnership between Cleveland Clinic and Amwell, a company that provides digital health products to connect providers and patients. The Clinic offers online second-opinion visits worldwide through users' health plans and employee benefits.
When the pandemic accelerated health care demands, The Clinic arranged for people living outside the United States and concerned about access to proper care in their home country to receive a second opinion from a Cleveland Clinic specialist.
"This is what is inherent in what it means to be a Case [Western Reserve] grad," Jhangiani said. "Work hard, give it your all, identify problems and create solutions."