lens
Preparing Nurse Executives for Leadership Roles
Inaugural group of fellows completes new program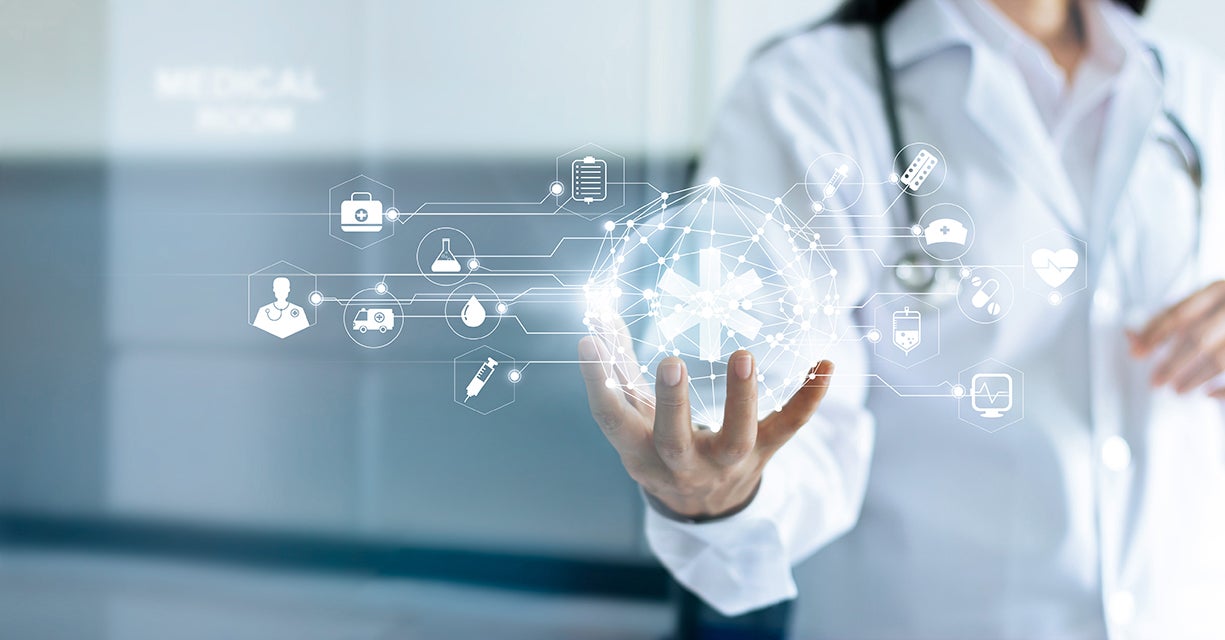 Image: iPoba/iStock/Getty Images Plus
Eleven fellows from the United States, Canada, Ireland and United Arab Emirates are the first to complete a new Case Western Reserve program to fast-track nurse leaders into chief nurse executive positions in health care systems and                     corporations.
The post-doctoral program—part of the Marian K. Shaughnessy Nurse Leadership Academy at the Frances Payne Bolton School of Nursing—launched in the fall to address the dearth of nurses in leadership positions.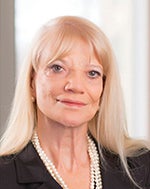 "This is the first post-doctoral program specifically designed to prepare nurse executives for major health care systems, for health care corporations or for any health care enterprise," said Joyce Fitzpatrick, PhD, RN (MGT '92, HON '92), a Distinguished University Professor, the Elizabeth Brooks Ford Professor of Nursing and inaugural director of the academy. "At a time when the world is coping with a highly infectious pandemic, strong and continuous nurse leadership is imperative for the future of successful health care systems."
Marian K. Shaughnessy, DNP (NUR '85, '17), conceived the academy and contributed $5 million for its 2018 launch with her husband, Michael. She died in February 2020. This past February, the Shaughnessy family announced an additional gift of $2.5 million to further honor her and establish a permanent home for the academy at the Sheila and Eric Samson Pavilion at the Health Education Campus of the university and Cleveland Clinic.
The academy already had made strides to pursue Shaughnessy's vision to cultivate more nurse leaders: It has launched three programs, including the Samuel H. and Maria Miller Foundation Post-Doctoral Program, which educated this year's fellows.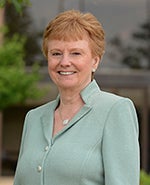 "What we were trying to do is challenge them, even though they are already leaders in their field," said lead faculty member Linda Q. Everett, PhD, RN (NUR '85), a visiting professor at the nursing school and past president of the American Organization for Nursing Leadership. "They each have a thirst for leadership and are passionate about the profession and now have this extra education to represent nurses at the highest level."
The group completed courses on advanced leadership management in health care organizations and transformational leadership, and each fellow created a leadership project expected to result in the publication in a peer-reviewed journal, Everett said.
Voices of the Inaugural Fellows
Some of the fellows in the Samuel H. and Maria Miller Foundation Post-Doctoral Program for nurse leaders described the program's impact:
"This [fellowship] has opened doors and has led to collaborations I wouldn't have otherwise."
—Eric Staples, DNP, RN (NUR '05), an independent nursing practice consultant in Hamilton, Ontario, Canada. He said because of his fellowship field experience he was able to work with the Canadian Association of Schools of Nursing on proposed changes to the new nurse practitioner program accreditation standards in Canada.
"This experience has energized me and given me a broader perspective of nursing leadership at the global level."
—Terri Champagne, DNP, RN, chief nursing officer of LRGHealthcare in Laconia, New Hampshire.
"I believe it is important for nurses to 'have a seat at the table,' in terms of leadership positions, and one of my personal goals is now to cultivate other strong nurse leaders who can move into these executive ranks."
—Natalia Cineas, DNP, RN, senior vice president and co-chair of the Equity and Access Council for New York City Health + Hospitals in New York City.