lens
Men's Tennis Team Wins Its First UAA Championship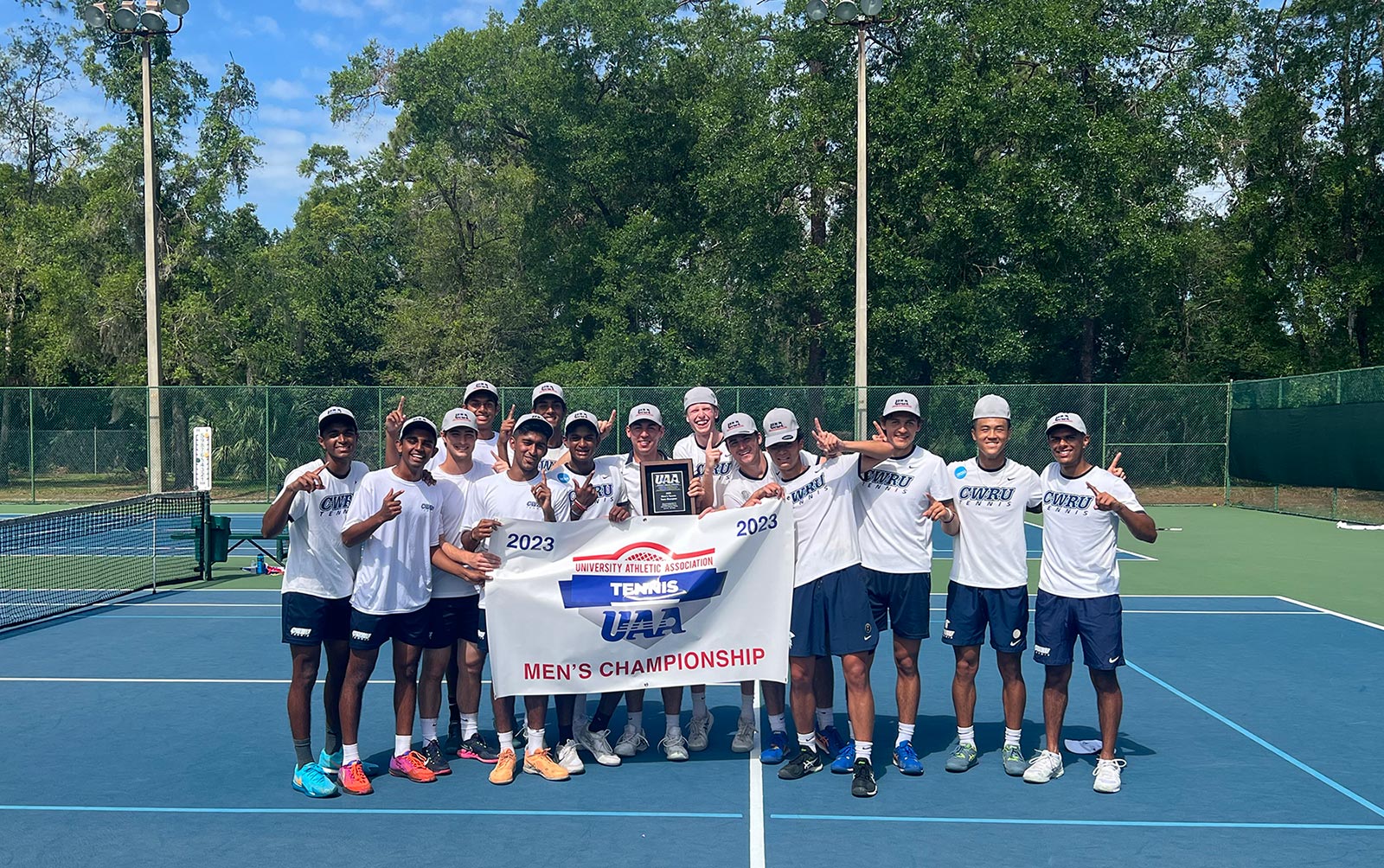 Photo: Tim Farrell
Case Western Reserve's men's tennis team made history in April, winning the University Athletic Association (UAA) Championship for the first time with a 5-1 victory over Washington University in St. Louis.
"Being able to win this league is one of the hardest things to do in our sport," said head coach Todd Wojtkowski. "Whoever wins typically is the national [NCAA Division III] champion. We're hoping that trend continues."
That tournament is in May.
The win was the fourth UAA team title this academic year for CWRU. The other championship teams are women's soccer, men's basketball and softball.
In February, men's tennis also bested Washington University to earn its second-straight Intercollegiate Tennis Association (ITA) Division III indoor championship. This is the third-straight year the Spartans qualified for the NCAA tournament. They finished second in each of the last two championships.
Wojtkowski credited the team with an incredible work ethic—and the ability to persevere amid 7 a.m. weekend practices and the pandemic's impact. "Our guys make sacrifices," he said. "It's pretty cool."