Public Health Data
The Prevention Research Center for Healthy Neighborhoods at Case Western Reserve University—part of the Weatherhead Institute—recently released new health data from Cleveland neighborhood groups on three of the most pressing public health concerns: obesity, hypertension and diabetes. The three data briefs-statistical public health publications-group Cleveland neighborhoods and provide prevalence estimates for diabetes, hypertension awareness and obesity using five years of local survey data.
Read more about what this data says about public health in Greater Cleveland.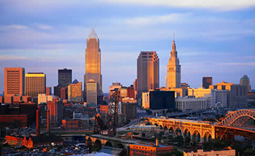 Our city, our campus
Learn how Case Western Reserve University and Cleveland are working together to create healthy neighborhoods. Read more.